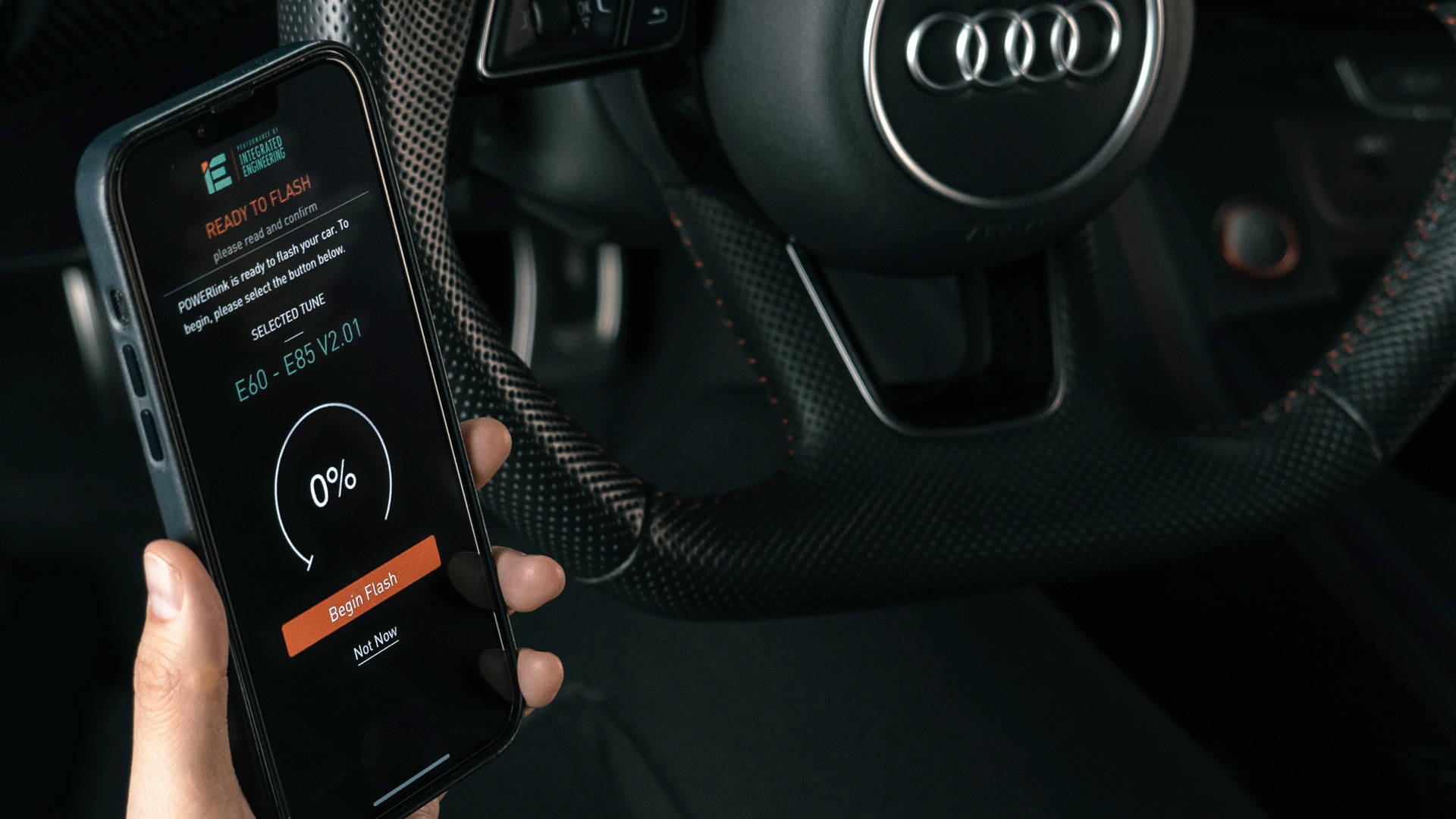 LEADING FEATURES
Innovative mobile tuning for an easy install

Thrilling power and acceleration gains

91, 93, & E85 optimized fuel maps

Stage 1 for stock hardware or basic bolt-ons

Stage 2 for aftermarket downpipe support

Stage 3 for hybrid turbo upgrades

Available with matching transmission tunes
Apple & Android phones supported
Take control of your Audi S4, S5, or SQ5 by unlocking thrilling power and acceleration from your phone! Our cutting-edge engine and transmission tunes transform your car through the innovative POWERlink Bluetooth dongle that plugs into your vehicle's OBD II port. Our responsive mobile app links the dongle to your Apple or Android phone, giving you the power to tune your car, change octanes, upgrade stages, perform diagnostics, monitor live gauge data, and more —all from the palm of your hand!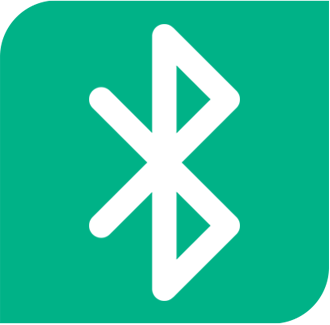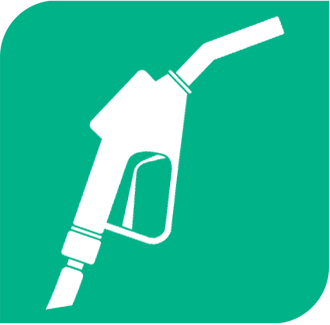 UP TO 505HP & 585FT-LBS TORQUE

iE Stage 1 ECU calibration is a simple flash-only upgrade that delivers instant excitement, providing a broader powerband, a higher rev limit, and increased boost pressures that result in significantly faster 0-60 times and improved acceleration in any situation. This advanced calibration can be installed in a completely stock car, and it will adapt to take full advantage of intake and intercooler upgrades.
Recalibrated factory boost gauge displays higher boost

Neutral/park rev limit raised to 6500 RPM

Road speed limiters removed

Brake boost enabled for rolling launches

Auto-start/stop defaults to off (can be turned back on)

Includes Stage 1 Plus for use with HPFP upgrade and E85, offering up to 650 ft-lbs of torque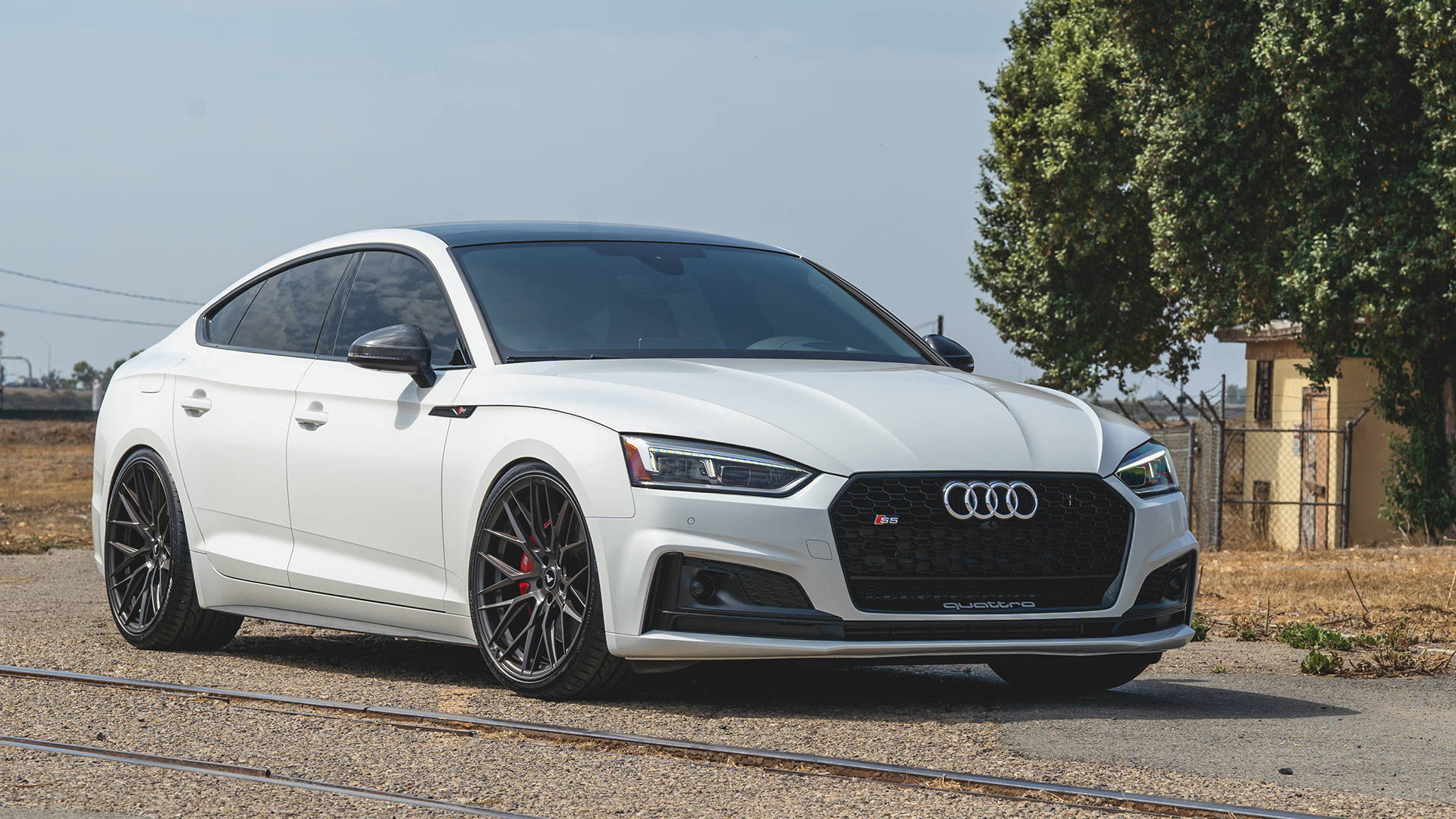 The B9 3.0T engine comes equipped with a large and efficient factory downpipe, which does not impede power or exhaust flow with the stock turbo. While this platform doesn't yield additional power gains on Stage 2 tunes, Stage 2 provides the necessary ECU calibrations to support aftermarket downpipes. This is ideal for users seeking a more aggressive exhaust note and includes an enhanced exhaust overrun/crackle feature in dynamic drive mode.
More aggressive overrun/crackle in Dynamic mode

Crackles enabled for free revving in park or neutral

Includes Stage 2 Plus for use with HPFP upgrade and E85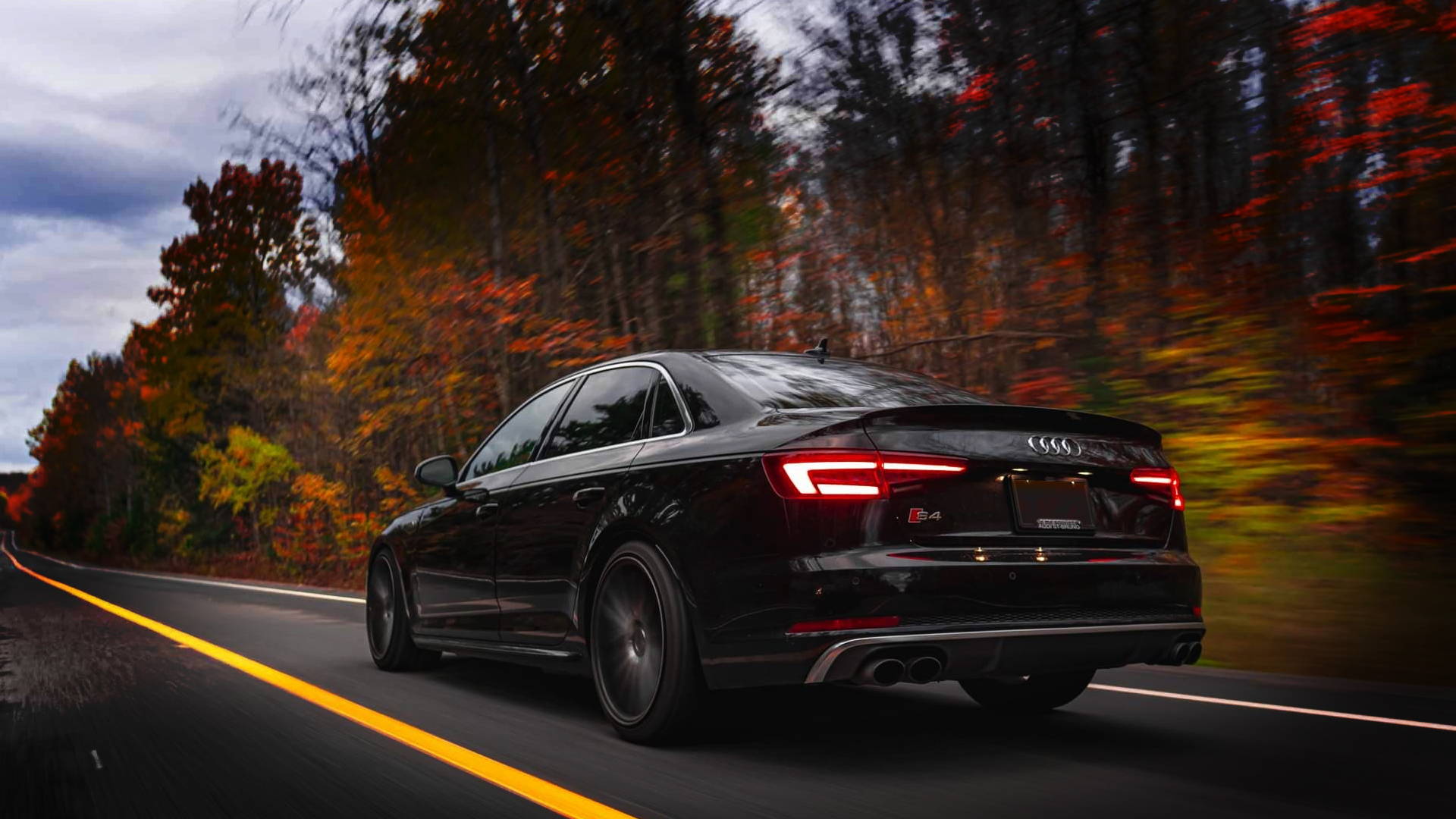 UP TO 739HP & 710FT-LBS TORQUE

For the serious horsepower enthusiast, iE's world-record-holding tunes are purpose-built for use with bolt-in TTE810 or Pure750 hybrid turbo upgrades and compatible hardware. Unlock supercar-level power and torque with remarkable transient response, minimal turbo lag, and an exhilarating pull all the way to the redline. This new power curve completely transforms your B9 3.0T into a track-ready machine while maintaining everyday comfort during your daily drives
Stage 3 for stock fueling

Stage 3 HPFP for more power with fuel pump upgrade

Stage 3 Plus E70 (4 bar MAPs, HPFP, and injector upgrade)

Massive power with minimal boost lag increase

Neutral/park rev limit raised to 7000 RPM
READY TO GO STAGE 3? LEARN MORE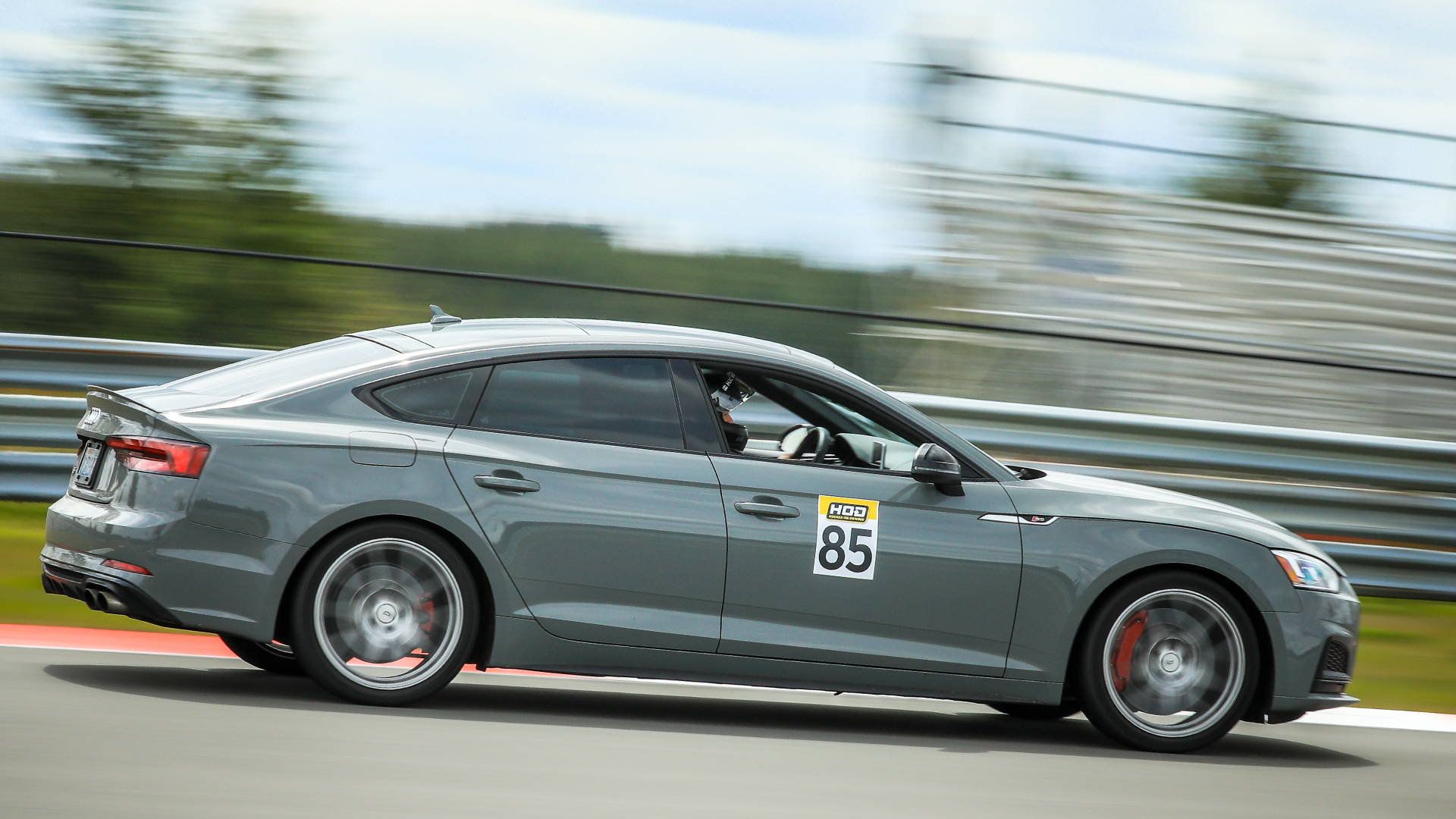 Upgrading from Stage 1 to Stage 2 or beyond is simple with iE! You only need to pay the price difference between the tunes with no additional fees. Once you've installed the necessary matching hardware, just follow the instructions on your POWERlink app to purchase the tune upgrade, and you'll be outperforming the competition in minutes!
" This tune is ridiculous
-Mark S.
" My S4 is now a monster
-James B.
" Earned a customer for life
-Brenton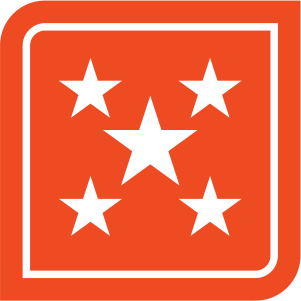 NEXT-LEVEL CUSTOMER SUPPORT
We sweat the details and prioritize customers in everything we do. We want what you want; a simple purchase process with products that exceed expectations. If you have any questions or require support with your tune; our educated customer support team is standing by. Purchasing an iE tune not only guarantees a quality product, it's a promise that you will always have us in your corner.

We have your back / Blais Bros.
Ethanol fuels are included and unlock the most performance potential from our ECU tunes. Ethanol contains tons of oxygen, burns cooler, and has a high resistance to knock. This provides more horsepower and torque than running conventional gasoline and is much less expensive than race gas.
Ethanol options available on all stages
The stock calibration features a very mild overrun/crackle when you decelerate from higher RPM, but is very hard to hear with factory downpipe/exhaust. Stage 2 & 3 files turn up the aggressiveness of this overrun and enable crackles on free-revving in neutral or park. Not only will your car drive faster, it will sound faster too! Guaranteed to put a smile on your face.
Exhaust Overrun is included on stage 2 tunes.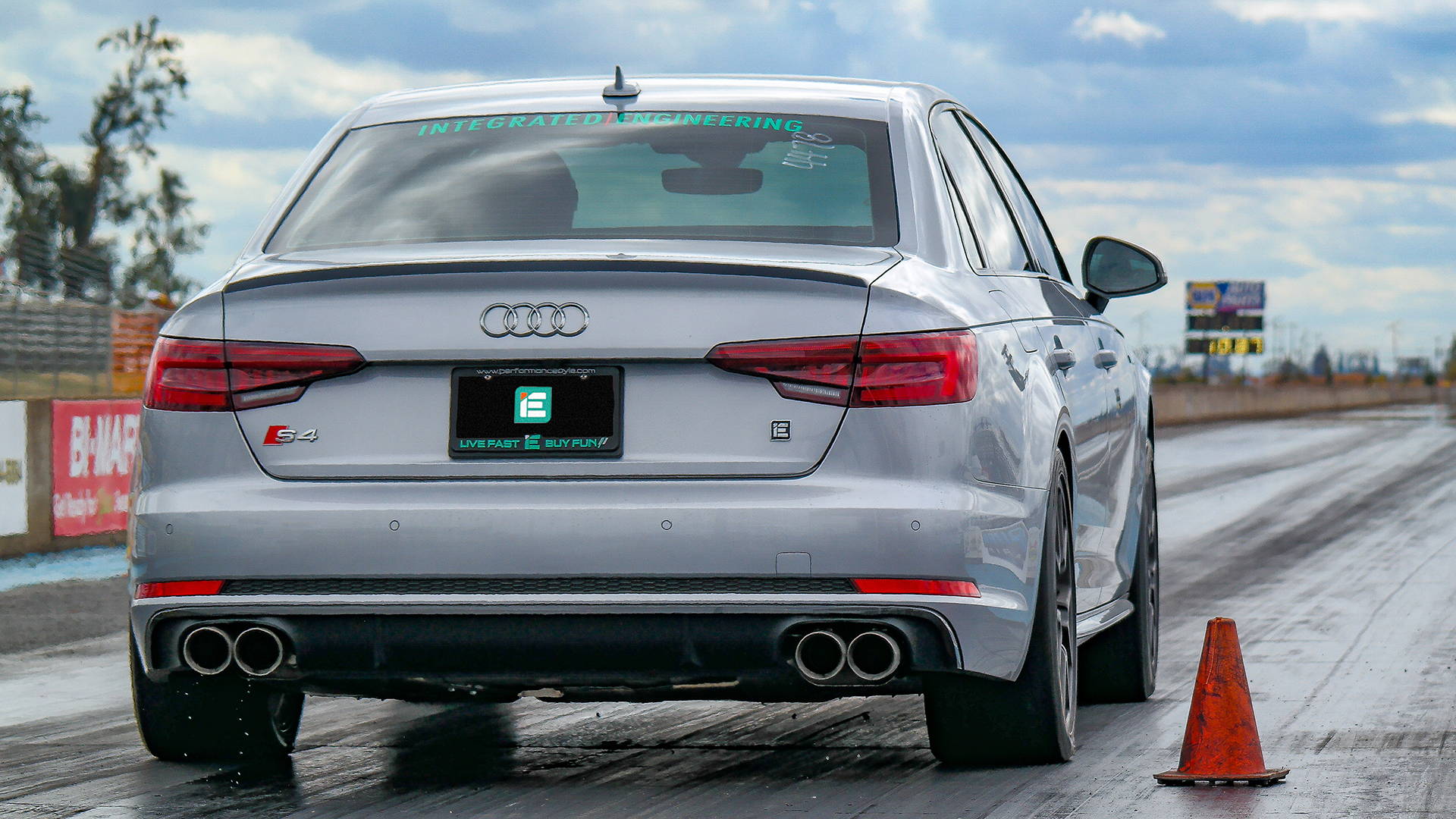 Commonly used in roll racing, Brake Boosting allows you to build extra boost by applying brake pressure while accelerating. Release the brake pressure for a "rolling launch" or extra surge of power.
Brake Boost is included on all tune stages.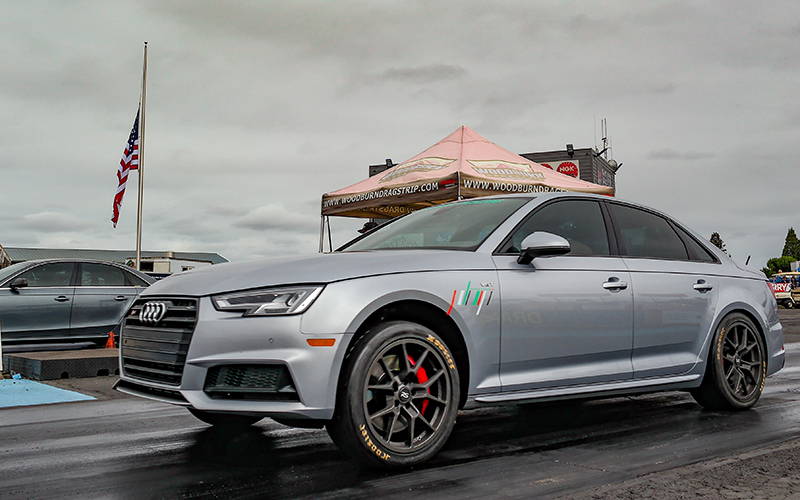 Stage 1 & 2 Plus tunes require an upgraded High-Pressure Fuel Pump (HPFP) to unleash the maximum power potential from E85 fuel. This enhanced HPFP can deliver a higher fuel demand, resulting in a remarkable 505 horsepower and 650 ft-lbs of torque! Requires iE HPFP upgrade.
HPFP Plus tunes are included with stage 1 & 2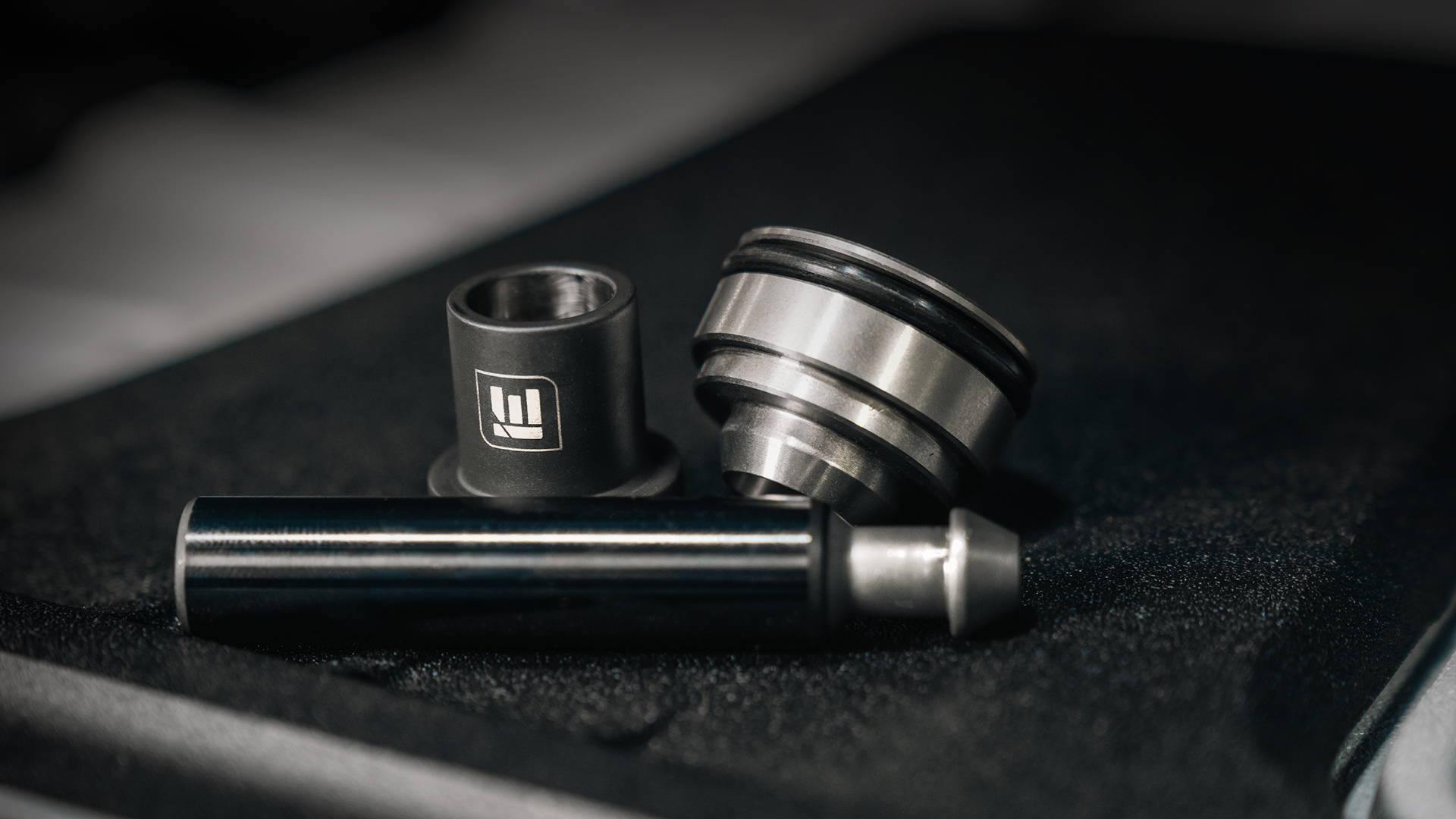 Unlock the full potential of your ECU tune with our comprehensive range of iE hardware upgrades. Each tune stage is designed to work seamlessly with optional or required hardware, maximizing the enjoyment of your Audi 3.0T engine. While Stage 1 doesn't require any hardware upgrades, adding our intake, turbo inlet, and intercooler will result in increased airflow, lower intake air temperatures, and quicker heatsoak recovery, leading to a more efficient and faster vehicle overall.
PART UPGRADE
STAGE 1
STAGE 2

OPTIONAL
(highly recommended)

OPTIONAL
(highly recommended)

OPTIONAL
(recommended for most power)

OPTIONAL
(recommended for most power)

OPTIONAL
(recommended for most power)

OPTIONAL
(recommended for most power)

OPTIONAL
(recommended for most power)

OPTIONAL
(recommended for most power)

OPTIONAL
(recommended for most power)

OPTIONAL
(recommended for most power)

OPTIONAL
(recommended for racing use)

OPTIONAL
(recommended for racing use)

OPTIONAL
(required for Stage 1 Plus)

OPTIONAL
(required for Stage 2 Plus)
TUNE UPDATES
Your tune purchase entitles you to free updates to any tune revisions, new octanes, standard features, or software updates. In the event the original vehicle manufacturer issues an ECU update, this will also be included to you through iE at no additional charge.
POWERLINK VINS
Have multiple cars in the family or friends that are also ready for an iE Tune? Your POWERlink Flash Tool can be used on up to 5 different vehicle VINs. Tunes sold separately.
TUNE REGISTRATION
Once a tune purchase is applied to your vehicle's ECU, the tune is permanently registered to the vehicle and non-transferable to other vehicles. Tunes can be transferred to a second party in the event of vehicle transfer of ownership only.

REQUIRES V4 IE POWERLINK
The Audi MG1 uses new and updated flashing protocols to read and write the ECU and TCU information. Older V3 POWERlinks do not include the required internal hardware need to flash the B9 3.0T calibrations. If you are purchasing this tune with an existing POWERLINK, please be sure your serial number on the back begins with V4.
DOWNPIPE NOTICE
By purchasing a motorsport/racing product ("product"), you represent that you understand and agree that: The product is not designed to meet any applicable emissions standards, whether in the USA or otherwise, the product is not C.A.R.B. compliant, and that the product is not for sale or use in the state of California, USA nor any other jurisdiction where the sale or use is prohibited by law. Integrated Engineering, LLC (iE) makes no representations, warranties, or claims that this product complies with any applicable emissions laws and expressly disclaims an and all such representations, warranties, and claims, whether expressed or implied. By purchasing this product, you represent, warrant, and agree that it is your responsibility to inform yourself or any laws or regulations that may apply to your purchase and/or use of the product.
INCLUDED WITH STAGE 1 & 2 ENGINE TUNE

iE ECU tunes far exceed the torque limitations of the stock B9 3.0T transmission programming, which triggers the transmission computer (TCU) to limit power output. The included stage 1 TCU tune raises these torque limits while keeping all transmission driving characteristics otherwise stock.
Increases transmission torque limits

Inlcuded at no extra cost with all stage 1 & 2 ECU tunes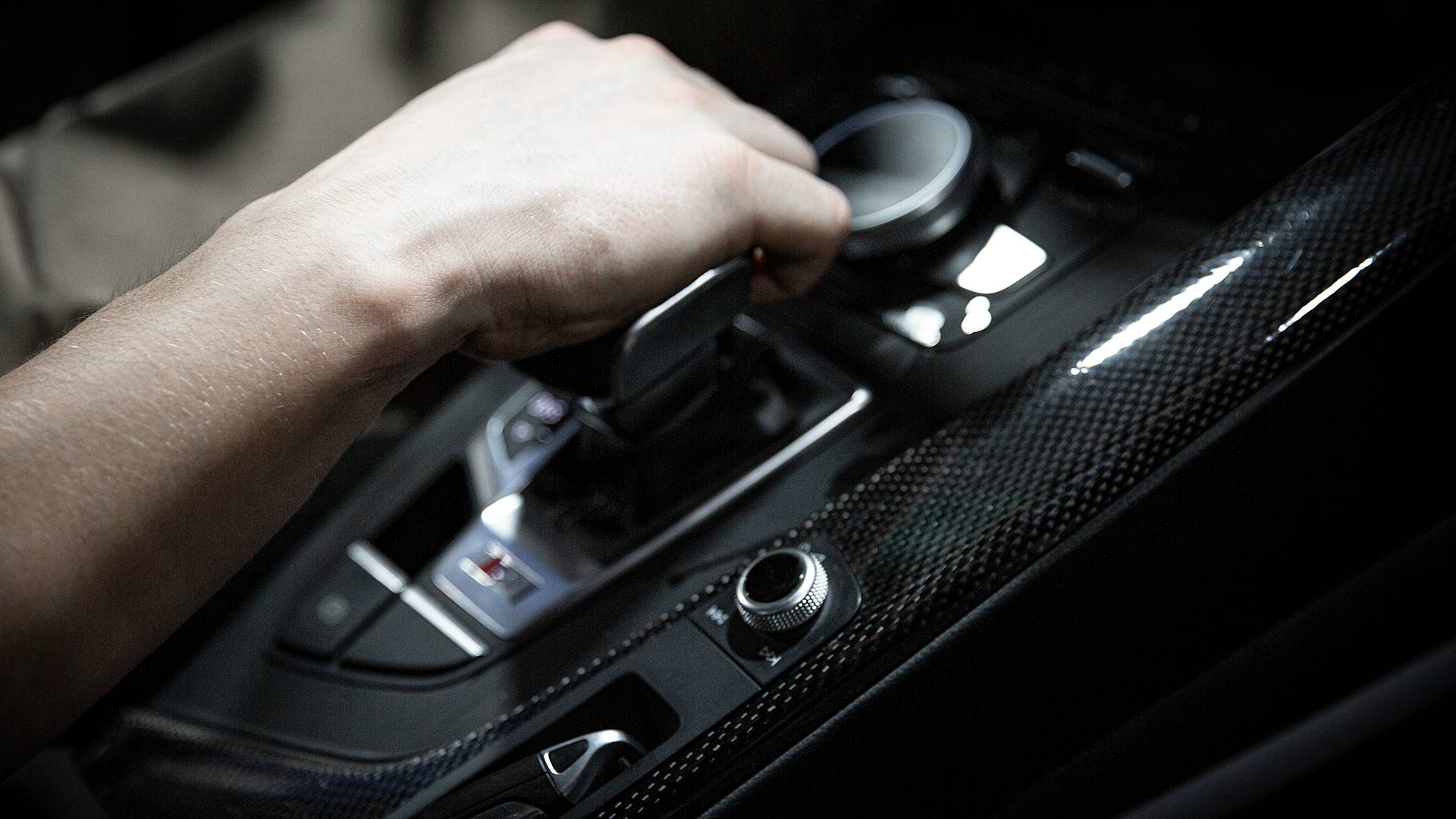 THE COMPLETE TRANSMISSION PERFORMANCE TUNE

Stage 2 TCU tune is a complete performance transmission calibration that delivers lightening fast shifts, optimized shift points, multiple launch-control modes, enthusiast drive mapping, and more! Pairing this TCU calibration with an iE Stage 1 or Stage 2 ECU tune will significantly transform every aspect of your S4, S5, or SQ5, delivering faster launches, higher Gs, and further improved acceleration. Stage 2 TCU is for use with either Stage 1 or 2 ECU tune.
Enables launch control in drive, sport, and manual modes

Includes user-adjustable launch control settings

Lightning-fast shift speed

Optimized shift points for the fastest acceleration

Enables 6500 RPM limit in all gears in manual

7th and 8th gear enabled in sport mode

Enables downshifting into 1st gear without coming to full stop

Refined drive for the automotive enthusiast

Reduces time for double-downshifting gears

Line pressure increased to protect against trans slip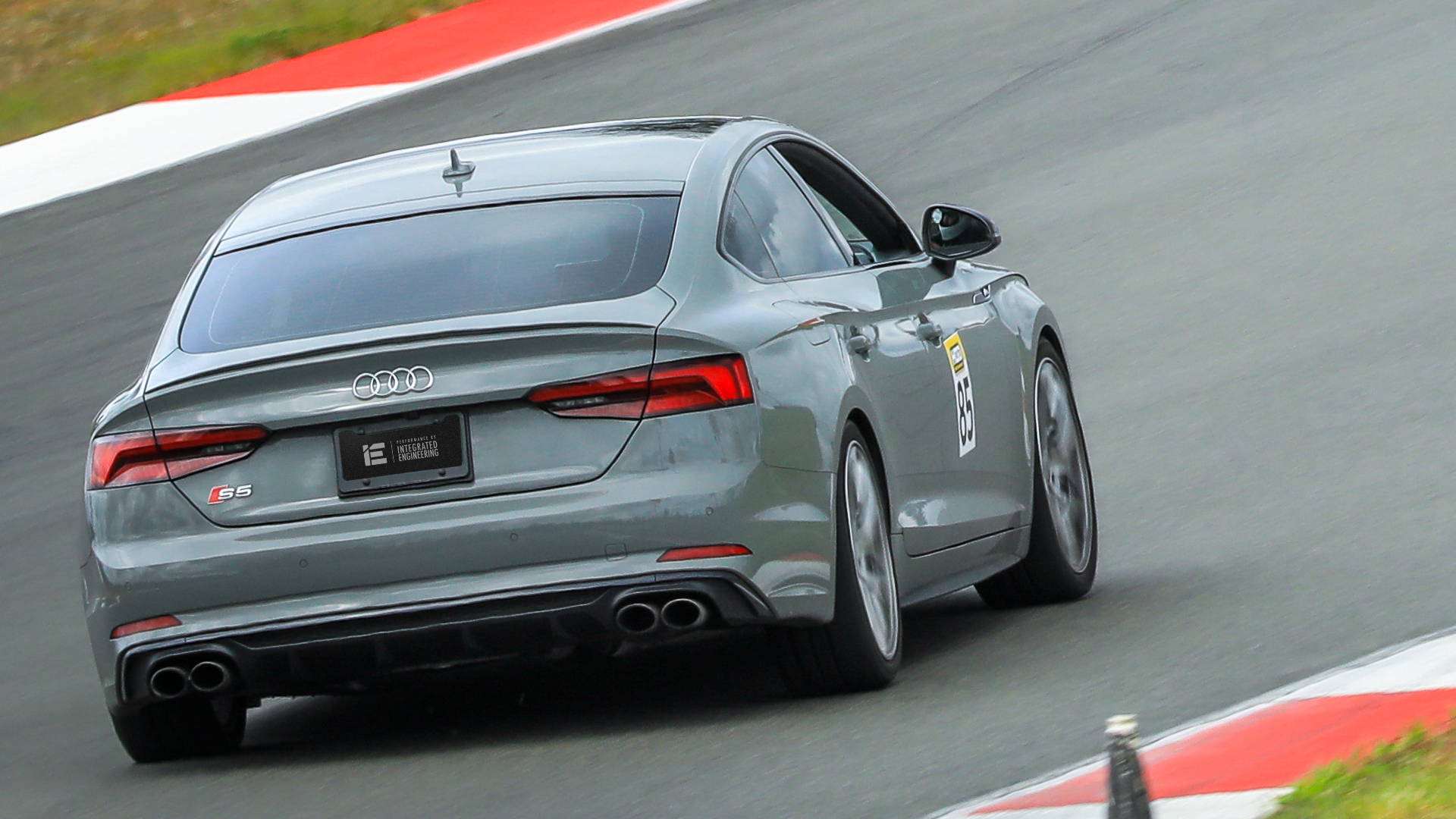 MATCHING TRANSMISSION TUNE FOR STAGE 3 HYBRID TURBOS

Stage 3 ECU tunes for hybrid turbos deliver massive power gains across the entire powerband and further into the higher RPM range. These performance enhancements require a complete matching transmission calibration. iE Stage 3 TCU Tune is the matching transmission calibration for hybrid turbos with optimized shift points, further increased RPM limits, and new drive-mapping. This tune is provided as a free upgrade from Stage 2 TCU when upgrading to Stage 3 ECU tunes.
Optimized shift points for hybrid turbo upgrades

Enables 7000 RPM limit in all gears in manual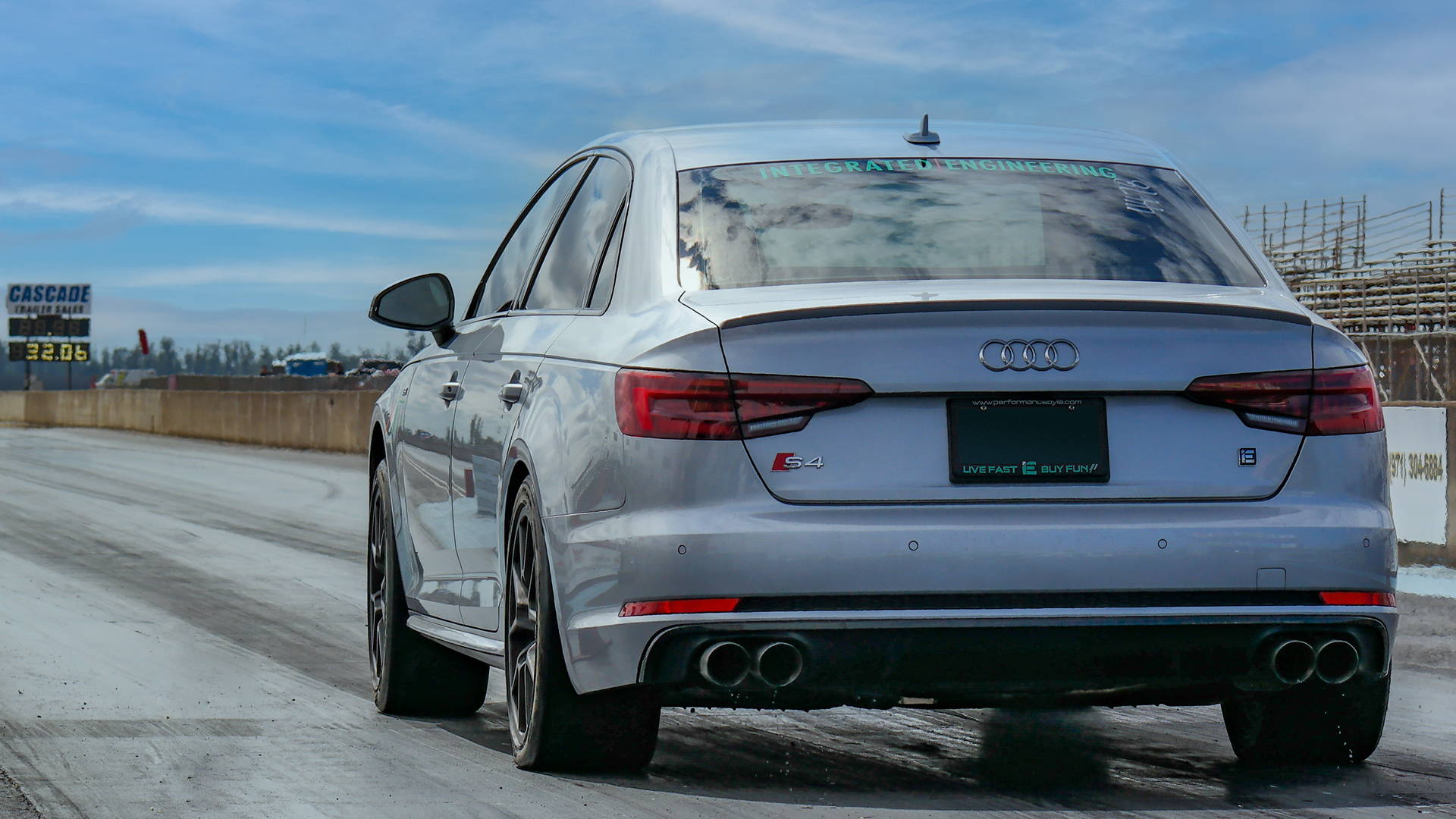 iE Stage 2 & 3 TCU Support is currently for 2017-2020 model years only. B9.5 2021-2023 support coming soon!
iE Stage 2 and Stage 3 TCU tunes remap each gear's RPM limits for the fastest possible acceleration by shifting at the optimal points to keep the engine in peak torque/power output. This strategy pulls the car through the powerband as quickly as possible with incredible improvements in acceleration and G's. These optimized shift points occur when in drive mode, sport mode, and AMAX. The transmission limit remains 6500 RPM in all gears in manual mode, retaining complete manual control over the shift points.
STAGE 1 & 2 FITMENT GUIDE
iE Stage 3 ECU & TCU Support is currently for 2017-2020 model years only. B9.5 2021-2023 support coming soon!
North American Region (NAR) = AKI / Rest Of World (ROW) = RON
| | | |
| --- | --- | --- |
| STAGE / FUEL | HORSEPOWER | TORQUE |
| Stock Audi advertised numbers | | |
| | | |
| Stage 1 & 2 91 AKI / 95 RON | | |
| Stage 1 & 2 93 AKI / 98 RON | | |
| | | |
| Stage 1 & 2 Plus HPFP 91 AKI / 95 RON | | |
| Stage 1 & 2 Plus HPFP E85 | | |
| Stage 3 TTE810 91 AKI / 95 RON | | |
| Stage 3 TTE810 93 AKI / 98 RON | | |
| Stage 3 HPFP TTE810 91 AKI / 95 RON | | |
| Stage 3 HPFP TTE810 93 AKI / 98 RON | | |
| | | |
| Stage 3 PURE750 91 AKI / 95 RON | | |
| Stage 3 PURE750 93 AKI / 98 RON | | |
| Stage 3 HPFP PURE750 91 AKI / 95 RON | | |
| Stage 3 HPFP PURE750 93 AKI / 98 RON | | |
| | | |
Dyno numbers are for reference against stock numbers only. Personal dyno results will vary depending on fuel quality, local conditions, dyno brand, and correction factors.
" This thing is a beast
-Matthew W.
" Massive acceleration
-J. Smith