Add power and sound to your Audi 2.0T B8 A4, A5, or Q5 with an IE high-flow downpipe system! This exhaust upgrade takes your Audi to the next level by unlocking Stage 2 or K04 power levels with a matching ECU tune. The mandrel bent and TIG welded 304 stainless construction provide an exact fit while freeing up exhaust flow for a motorsport exhaust growl every time you accelerate.
MORE POWER
30+ HP
WITH STAGE 2 TUNE
HIGH-FLOW
RACE CAT
200 CEL METAL MATRIX
MANDREL BENT
304 STAINLESS
TIG WELDED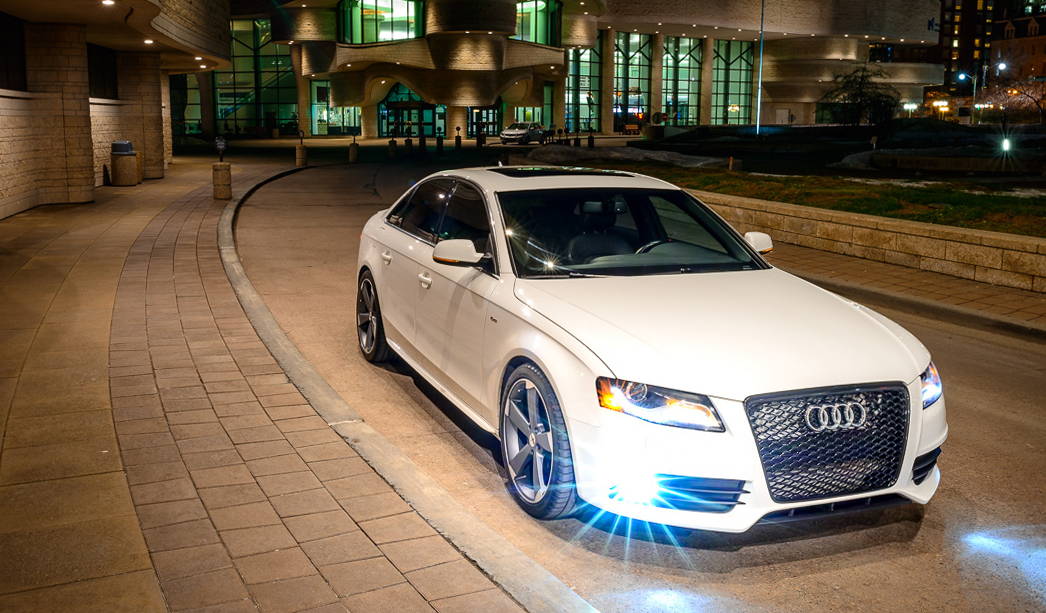 Over 30 horsepower gains - with matching Stage 2 Tune

3" minimum size for maximum flow and performance potential

Aggressive Motorsport exhaust sound

Direct bolt-on fitment with no modifications required

Fits stock and upgraded K04 turbochargers

100% 304 stainless steel pipe construction

Machined turbo flange ensures long gasket life and no leaks

High flow 200 cell catalytic converter for full power with reduced pollution

Fully lined extra tough flex section will never collapse internally

Complete Kit - includes all mounting hardware (nuts, bolts, clamps, gaskets)
STAGE 2 & K04 TURBO READY
Equipping your Audi B8 EA888 Gen 2 TSI 2.0T engine with an IE catted downpipe delivers additional horsepower, torque, and responsiveness when paired with a required stage 2 or K04 turbo ECU tune. These significant power gains are added throughout the entire RPM band by allowing the turbocharger to flow freely through the 3" downpipe, high-flow catalytic converter, and mid-pipe.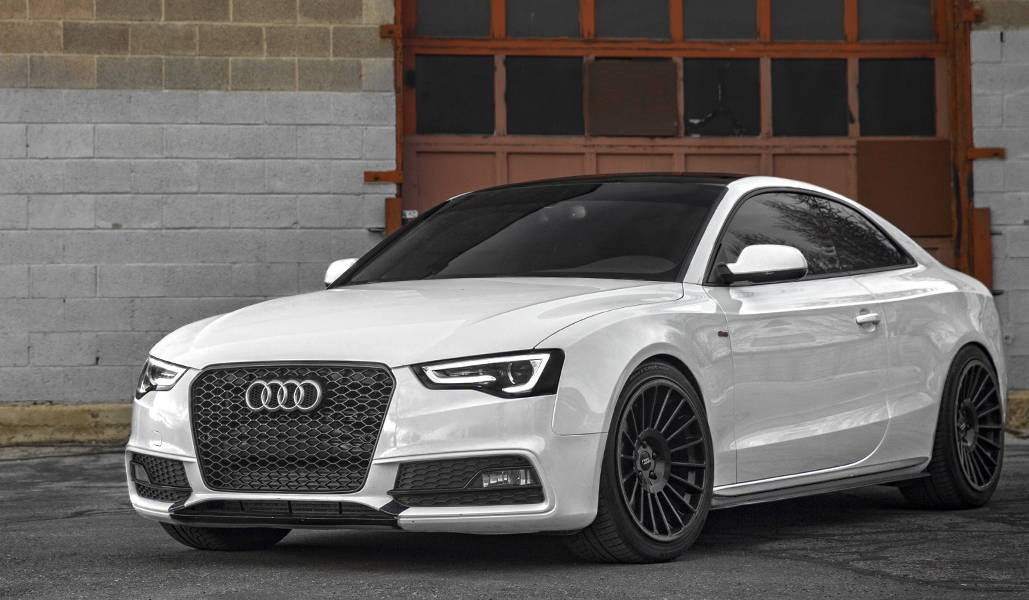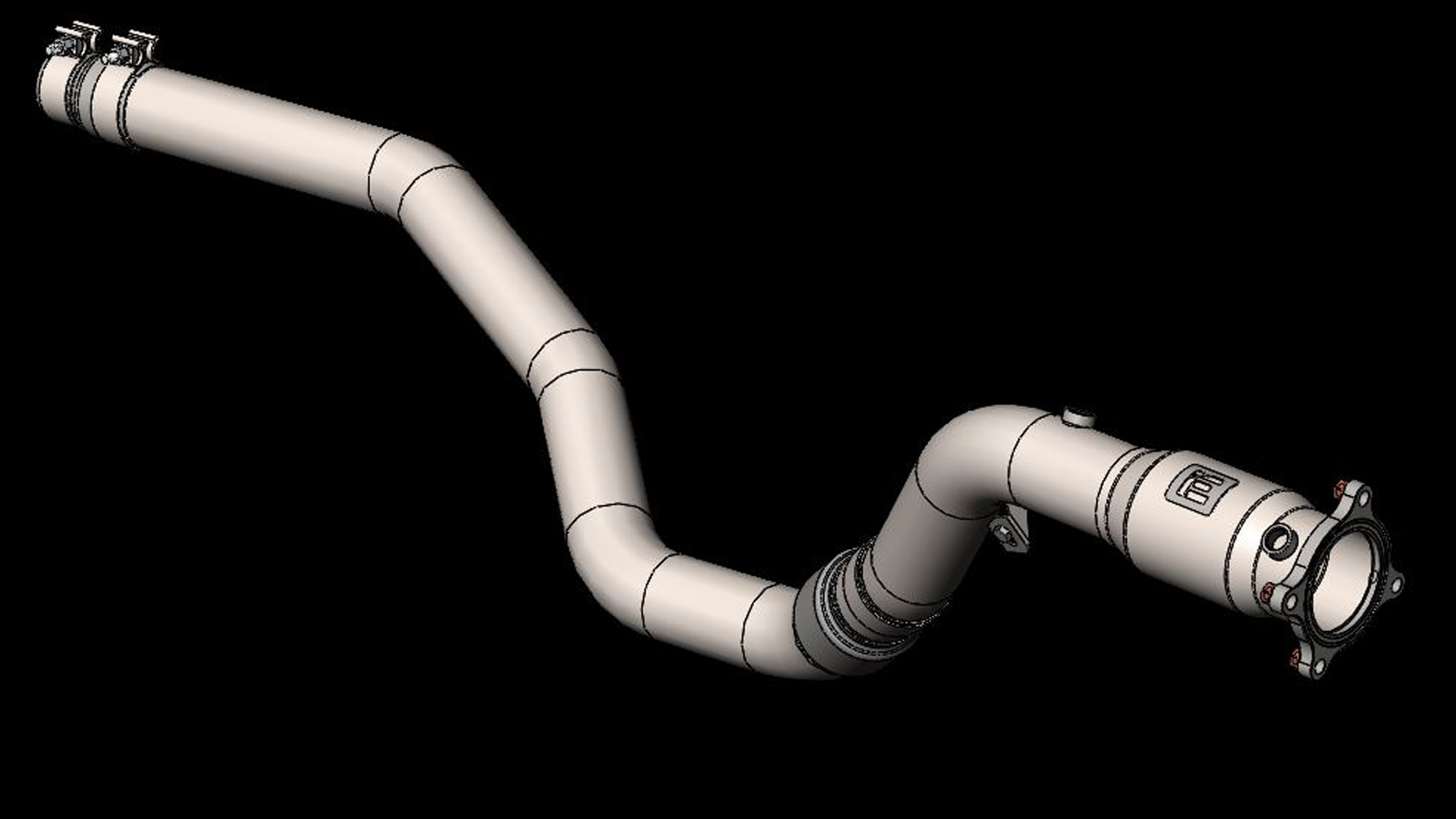 IE downpipes for the Audi 2.0T TSI are designed in-house using state-of-the-art digital scanning for a perfect fit and manufactured from 1/16" thick wall 304 stainless steel offering a lifetime of performance and fun.
IE's performance downpipe includes a high-flow 200 cell per-inch catalyst located close to the turbo. Our large diameter CAT allows an extensive flow area and does not limit maximum power. Enjoy all the benefits and performance of a "catless" race downpipe with reduced emissions output and no unpleasant smells.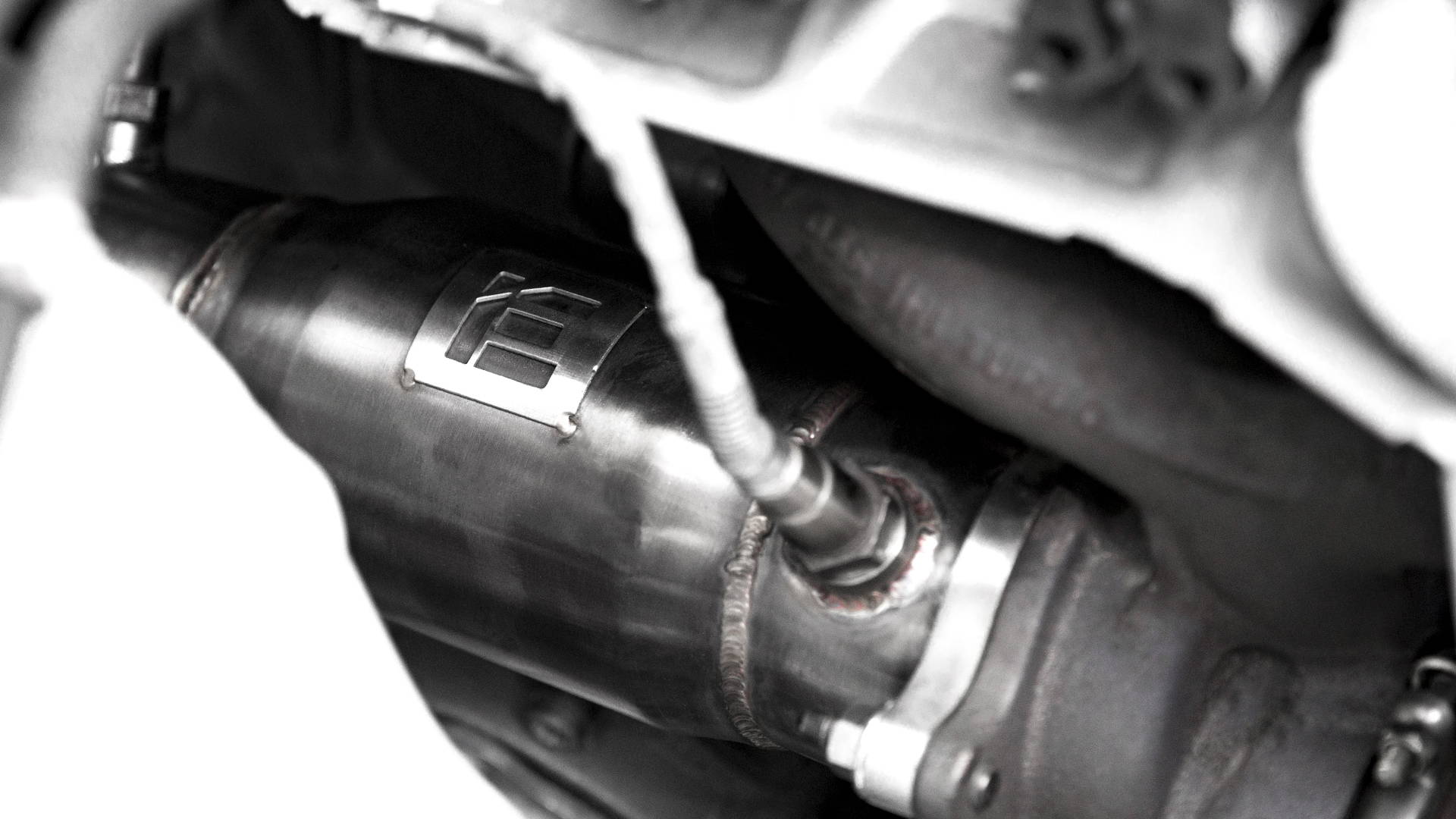 CONSUMER NOTICE: BY PURCHASING A MOTORSPORT/RACING PRODUCT ("PRODUCT"), YOU REPRESENT THAT YOU UNDERSTAND AND AGREE THAT: THE PRODUCT IS NOT DESIGNED TO MEET ANY APPLICABLE EMISSIONS STANDARDS, WHETHER IN THE USA OR OTHERWISE, THE PRODUCT IS NOT C.A.R.B. COMPLIANT, AND THAT THE PRODUCT IS NOT FOR SALE OR USE IN CALIFORNIA, USA NOR ANY OTHER JURISDICTION WHERE THE SALE OR USE IS PROHIBITED BY LAW. INTEGRATED ENGINEERING, LLC MAKES NO REPRESENTATIONS, WARRANTIES, OR CLAIMS THAT THIS PRODUCT COMPLIES WITH ANY APPLICABLE EMISSIONS LAWS AND EXPRESSLY DISCLAIMS ANY AND ALL SUCH REPRESENTATIONS, WARRANTIES, AND CLAIMS, WHETHER EXPRESS OR IMPLIED. BY PURCHASING THIS PRODUCT, YOU REPRESENT, WARRANT, AND AGREE THAT IT IS YOUR RESPONSIBILITY TO INFORM YOURSELF OF ANY LAWS OR REGULATIONS THAT MAY APPLY TO YOUR PURCHASE AND/OR USE OF THE PRODUCT.
Commonly used flex sections found on many cheaper aftermarket exhaust systems are known to fail, causing annoying leaks and performance issues. Our TIG-welded and liner reinforced flex sections are incredibly resilient to splitting or cracking for complete reliability.
Install your IE midpipes without any permanent modifications or installation hassles. The installation process is straightforward and accomplished with standard hand tools.
Install time around 2-3 hours
Vehicle fitment is confirmed for the US and Northern America (NA) fitment. Some Rest Of World (ROW) models may have incompatible exhaust systems. Please verify factory part number compatibility with US models before ordering or contact us for support with any fitment questions.