IE's catback exhaust is a complete performance upgrade that delivers an aggressive note from your iconic five-cylinder engine while freeing the exhaust flow for the highest power levels from any turbo setup. Let your 2.5L beast roar with the ultimate Audi RS3 exhaust system.
PERFORMANCE
3.5" DIAMETER
SINGLE PATH DESIGN
BLACK OPTICS
RS STYLE
OVAL TIPS
MANDREL BENT
T304L STAINLESS
TIG WELDED
Creating a proper Motorsport exhaust system requires a delicate balance of flow and harmonics. Extensive engineering and testing have produced an unrestricted exhaust with an exhilarating symphony of engine sound without annoying rattles, drones, or reverb cabin noise.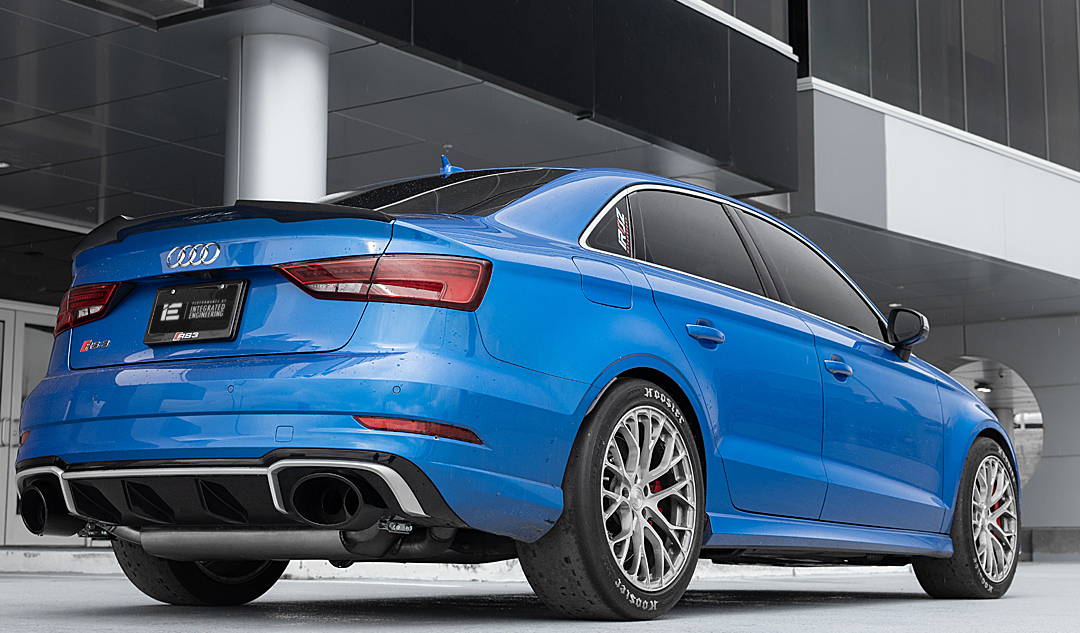 Delivers a sporty, deep, and enhanced exhaust sound

Oversized black RS style oval sport tips

Massive 3.5" single path high-flow performance design

Retains full factory exhaust valve button controls

Same as stock exhaust valve operation

No-fuss bolt-in direct replacement, no cutting or welding

Mandrel bent TIG-welded T304L stainless steel

Leak-free OE quality exhaust clamps

Direct bolt-on with IE performance downpipe upgrade

Compatible with stock downpipe (requires IEEXCQ3 adapter)
Your stereo may be out of a job!
Cutting-edge engineering and craftsmanship have blended from design to manufacturing, delivering the highest quality surface finish, fit and material brightness. The exhaust tips feature horizontal, vertical, and depth adjustments so that you can perfect them precisely to your liking. Not only will your exhaust sound and perform amazing, but it will also look the part.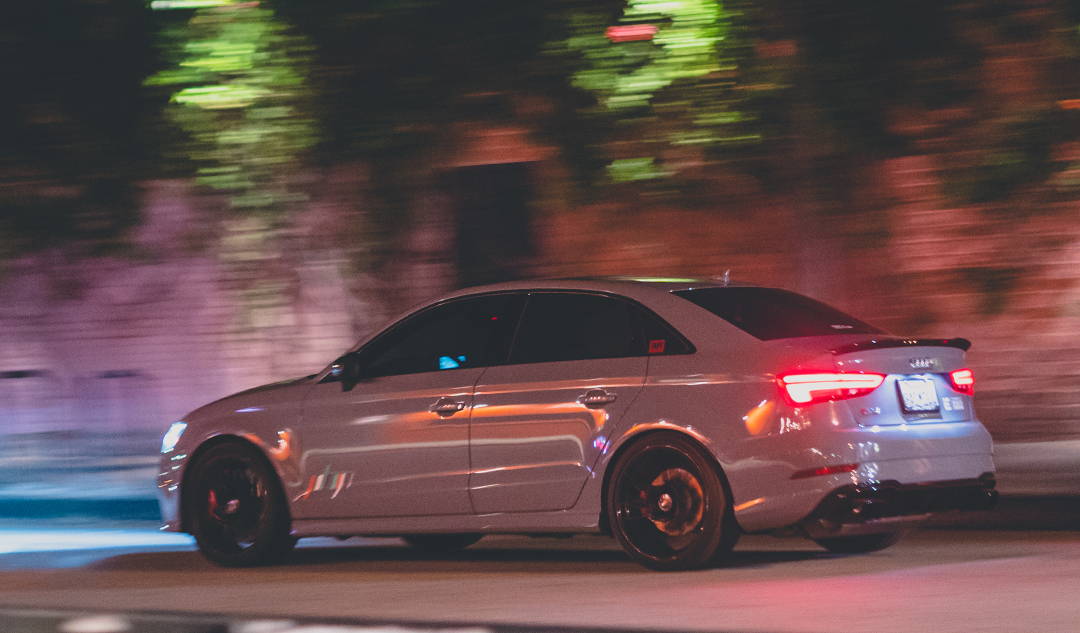 Most aftermarket catback systems for the RS3 mimic the factory twin-pipe setup making it easy to connect to the downpipe. This approach works fine for stock to mildly tuned engines but struggles to keep up with the demands of aggressive calibrations and big turbo setups. The IE catback center pipe is a massive 3.5" straight-through pipe that splits into dual 3" pipes out the back with the valves open. This design provides the flow required to power even the largest power goals.
What is the point of a larger exhaust that looks stock? Stand out from the crowd with our new updated RS-style oval black optics exhaust tips. These oversized tips fill the factory exhaust cutouts for that high-end supercar look.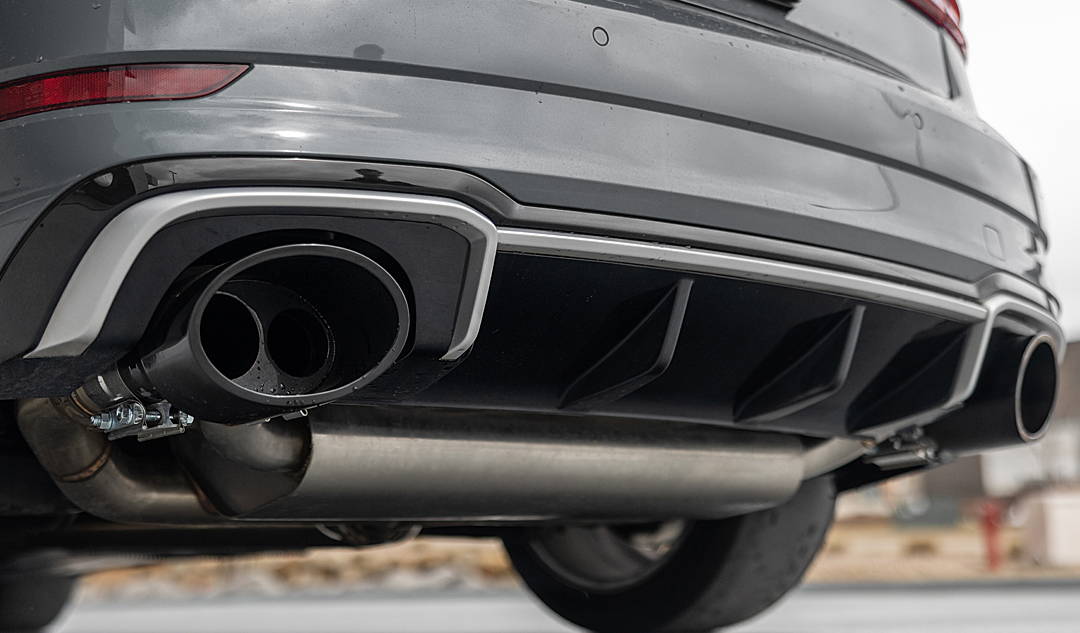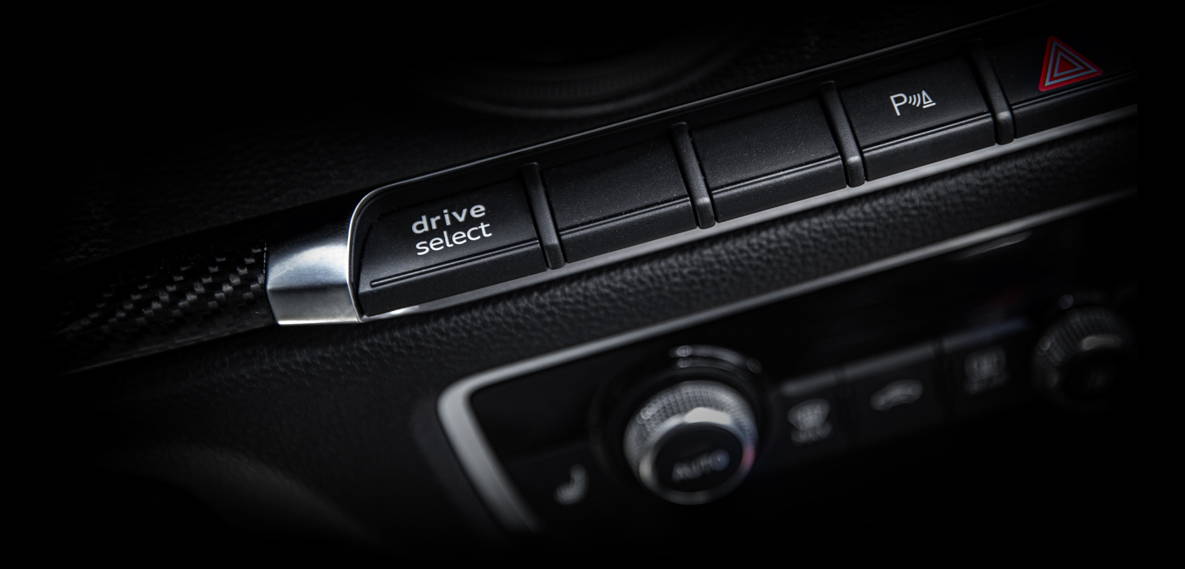 The built-in valve system retains the factory drive select button functionality for an easy same as the stock control. Select comfort to drive around your suburb like a civilized neighbor -or select dynamic to blow their ears out with that 5-cylinder roar!
*Retains dynamic, comfort, individual, and auto modes.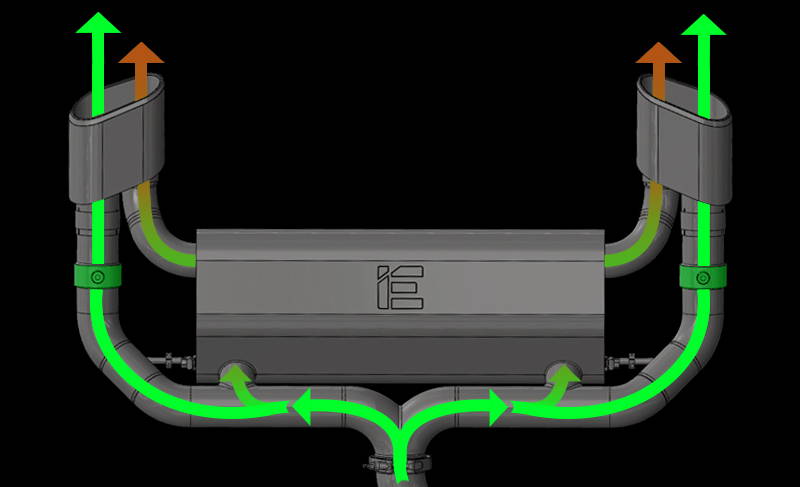 With the exhaust valves in their open setting (dynamic mode) the exhaust flows from the central 3.5" pipe into dual 3" pipes and directly out the back unrestricted. This setting offers the highest flow and loudest sound possible from your exhaust.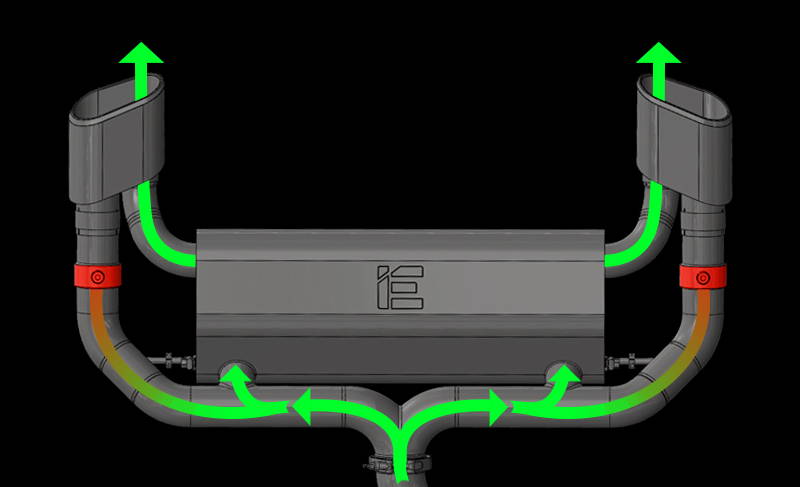 Cruising in comfort mode closes the dual exhaust valves forcing the exhaust to flow from the single 3.5" center pipe into the muffler and out of twin 2.5" pipes. This keeps the sporty exhaust note but dramatically reduces stock-like noise.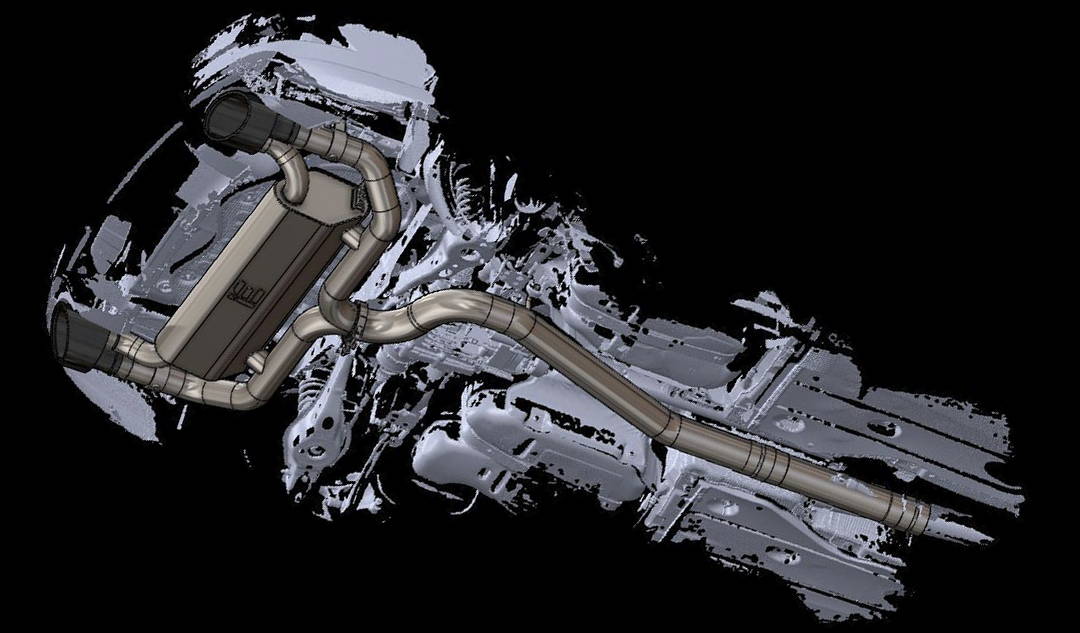 IE engineers use 3D scanning tools to duplicate the vehicle's underbody digitally. This provides an incredibly high-resolution environment to reverse engineer and rapidly prototype a performance exhaust that takes advantage of every millimeter of the available room and results in a perfect fit and easy installation.

Each IE catback is manufactured from the highest standard 304L stainless steel, mandrel bent, and TIG welded by hand, using precise fixtures and tooling. We take great pride in knowing your new exhaust is built to last a lifetime.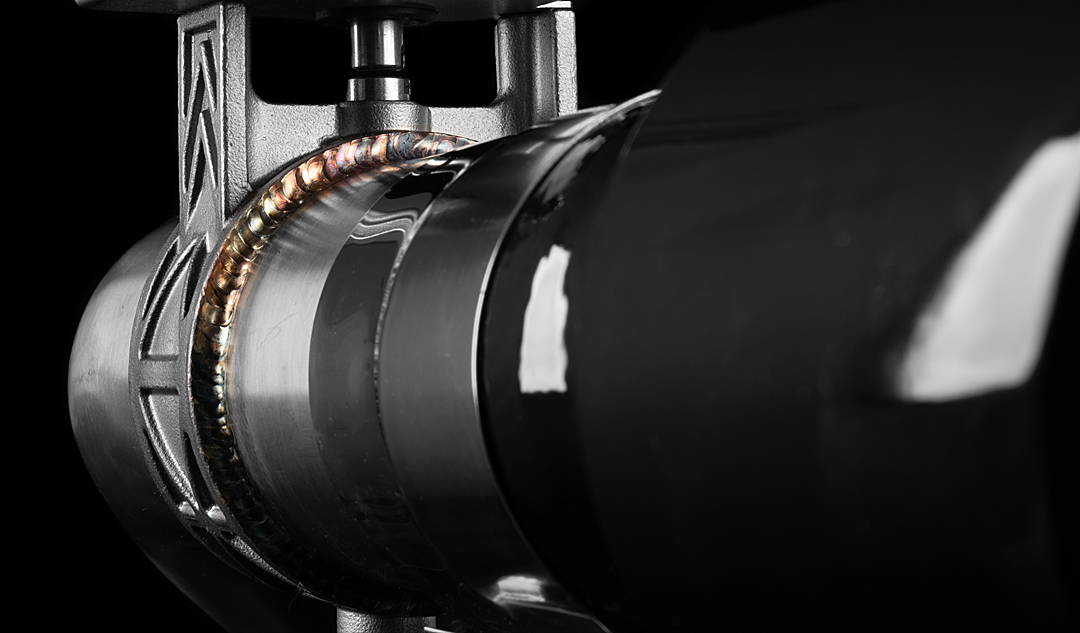 Install your IE catback without any permanent modifications or installation hassles. The installation process is straightforward and accomplished with standard mechanic tools. An auto-lift is highly recommended.

Install time: 2-3 hours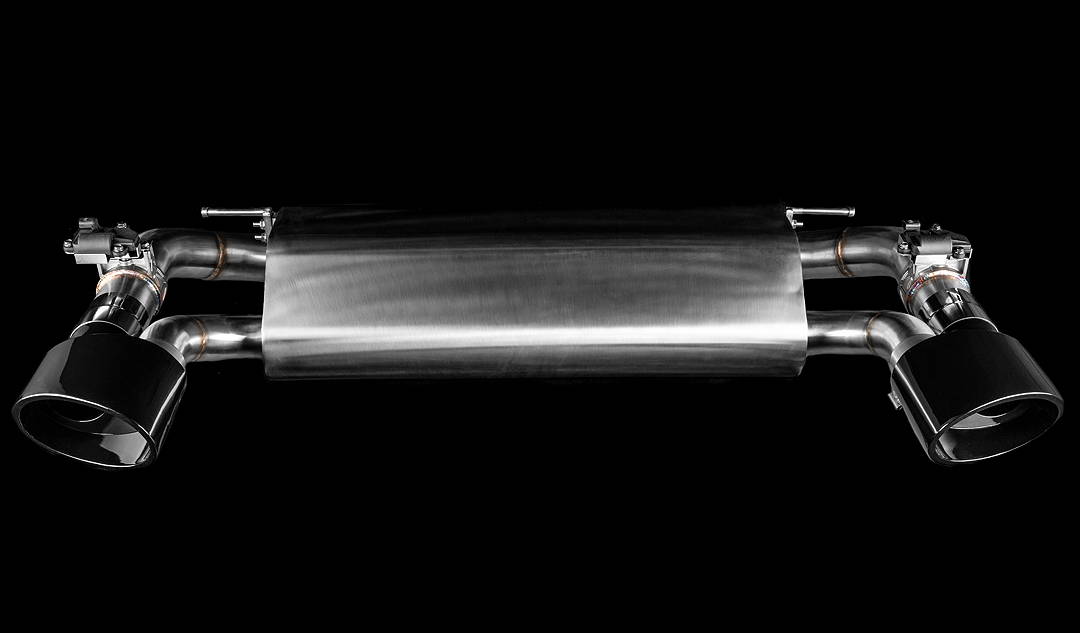 FITS WITH STOCK OR IE DOWNPIPE

FULL TURBO BACK WITH IE DOWNPIPE
Are you looking for Stage 2 or above? Everything you need to install your new IE catback with an IE brand downpipe is included for a complete unrestricted turbo-back exhaust system.
*IE downpipe sold separately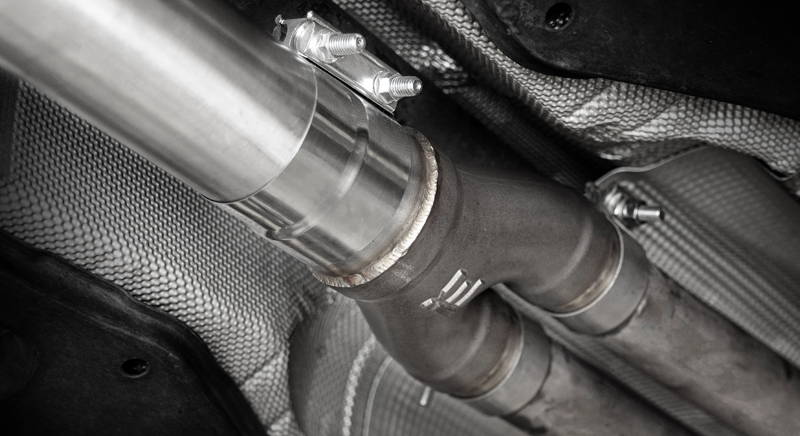 STOCK DOWNPIPE WITH IE Y-PIPE ADAPTER
Are you installing your catback to your stock downpipe? We made the job easy. The IE Y-Pipe Kit includes everything needed to bolt the new 3.5" catback to your stock downpipe.
*IE y-pipe adapter sold separately.