The IE Catback Exhaust System for your Audi C8 RS6 or RS7 incorporates our in-house engineered DroneTrap technology to eliminate drone and deliver the aggressive sound expected from a V8 engine. Engineered with cutting-edge design features including mandrel-bent stainless steel, TIG welding, multi-point reinforcements, and oversized double-wall black tips. Experience a new elevated, enriched, and refined exhaust note from your twin-turbo powerhouse.
NO CHECK ENGINE LIGHT
CEL FREE
WITH STOCK DOWNPIPES
ENRICHED SOUND
DRONETRAP
WITHOUT DRONE
COMPLETE EXHAUST
TRUE CATBACK
FULL SYSTEM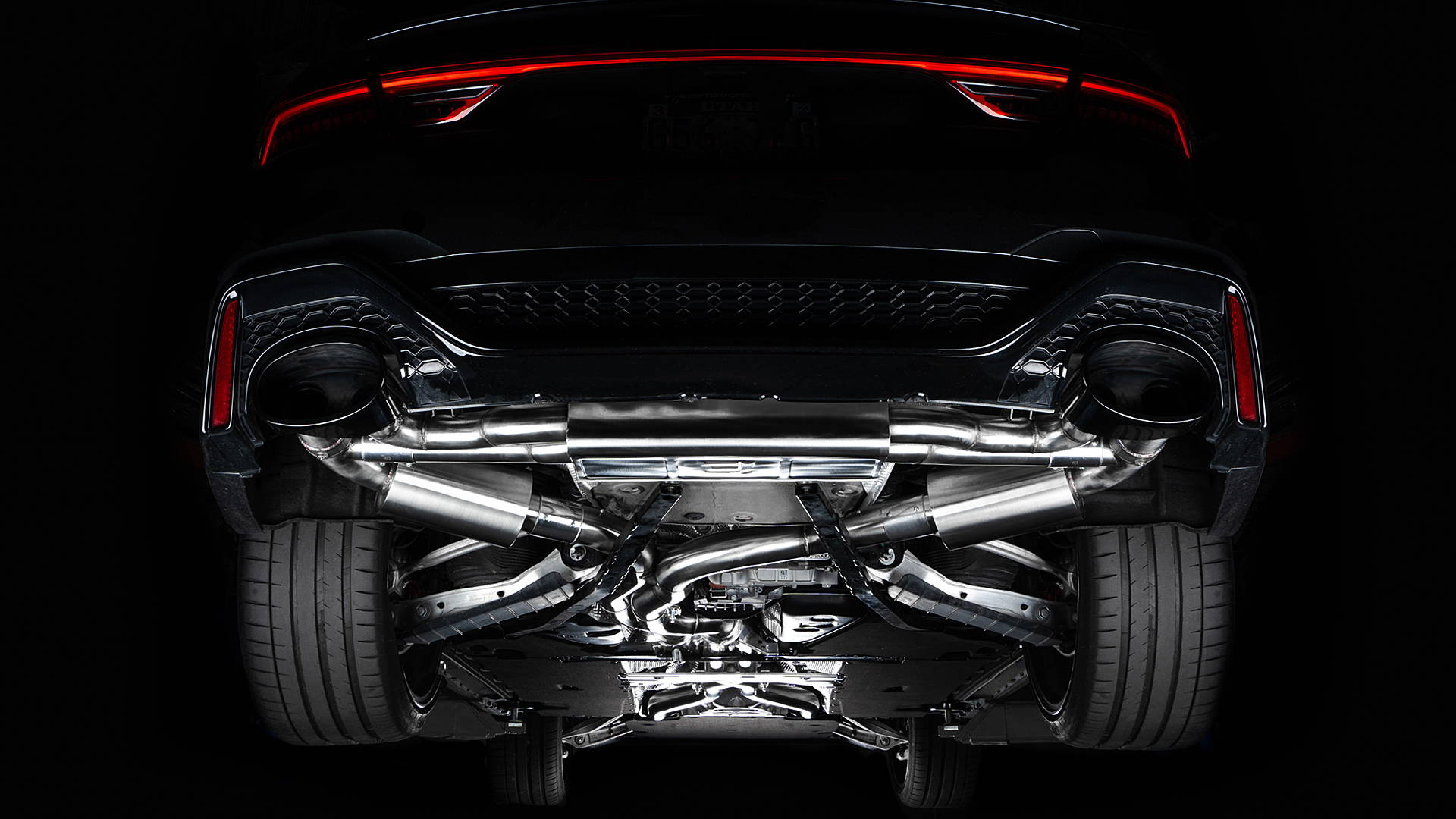 DroneTrap Technology
IE's proprietary no-drone resonator design
True catback design
replaces full exhaust from downpipes back
Bolt-on direct fit
no cutting, no welding, no hassle
Reliable engineering
leak free, stamped, & multi-point reinforced
50 states legal
no check engine light & emissions compliant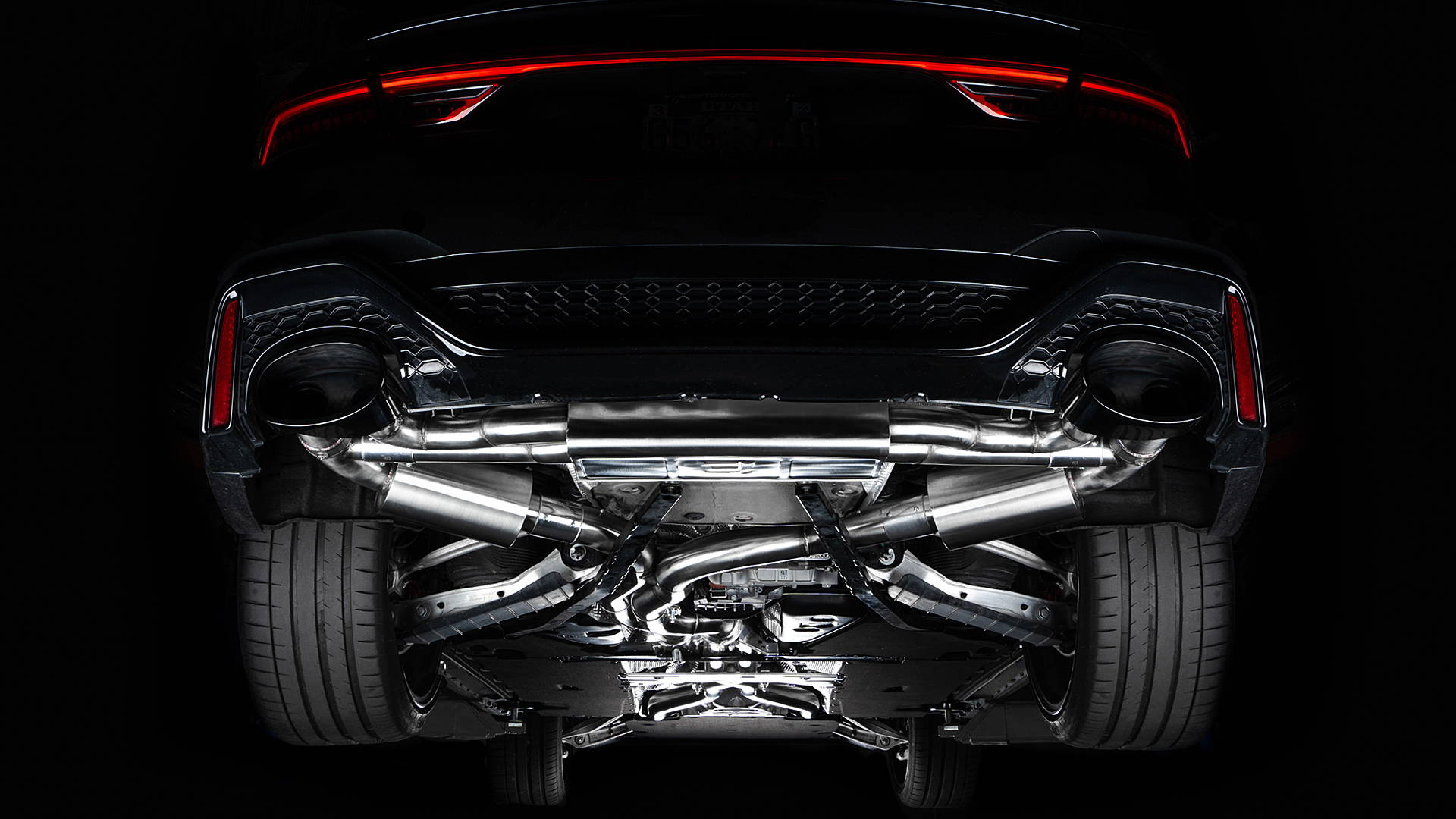 DroneTrap Technology  -IE's proprietary no-drone resonator design
True catback design -replaces full exhaust from downpipes back
Bolt-on direct fit -no cutting, no welding, no hassle

Reliable engineering

-leak free, stamped, & multi-point reinforced

50 states legal -no check engine light & emissions compliant
STRONG, REINFORCED, RELIABLE

IE's advanced DroneTrap technology captures the pulse waves responsible for the V8 engine's exhaust note and draws them into dual mathematically tuned resonators. The internal ports are engineered to resonate these waves against each other in a process that selectively cancels out those responsible for annoying drones. The remaining waves produce the deepened and enriched exhaust acoustics you love.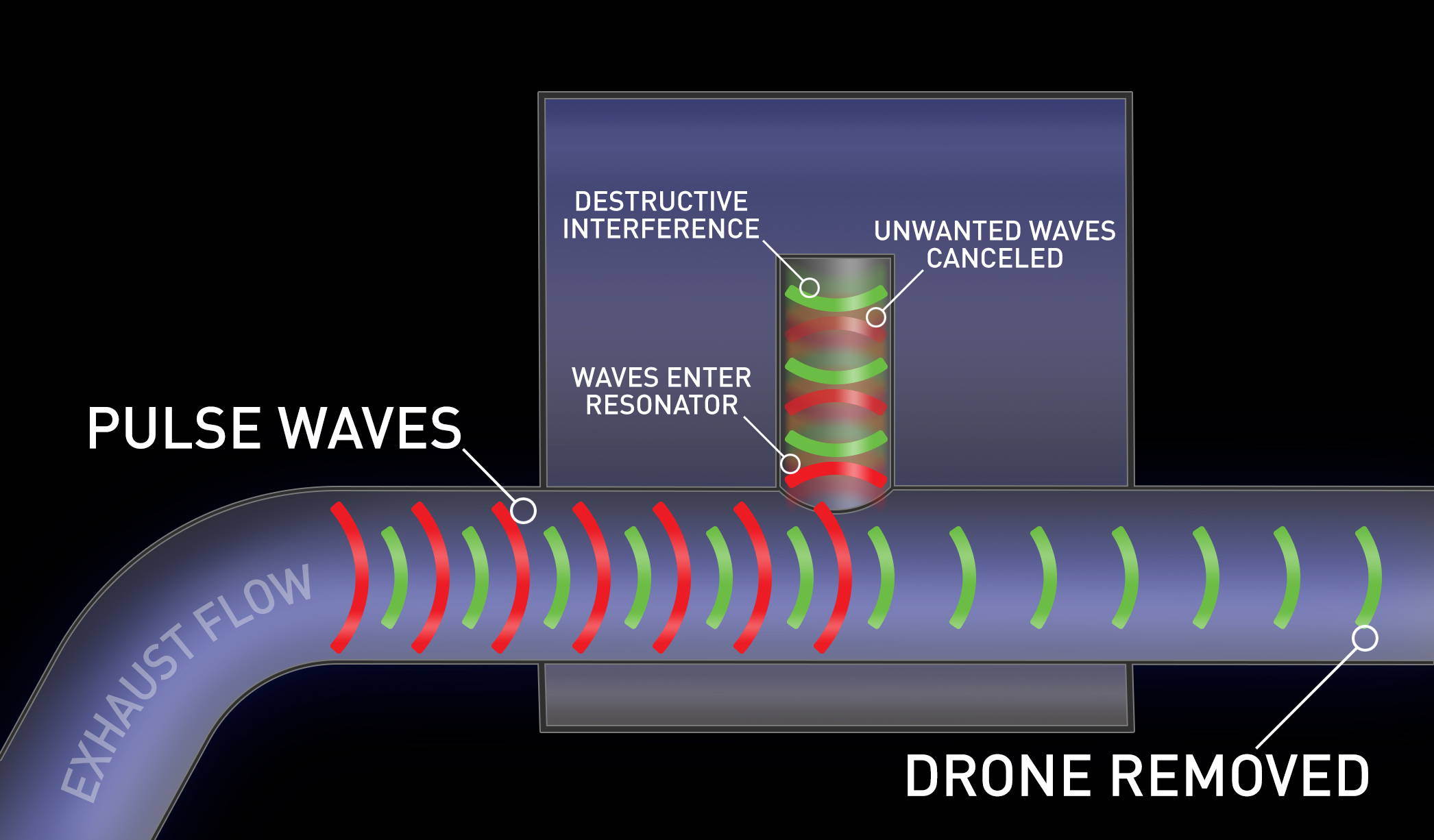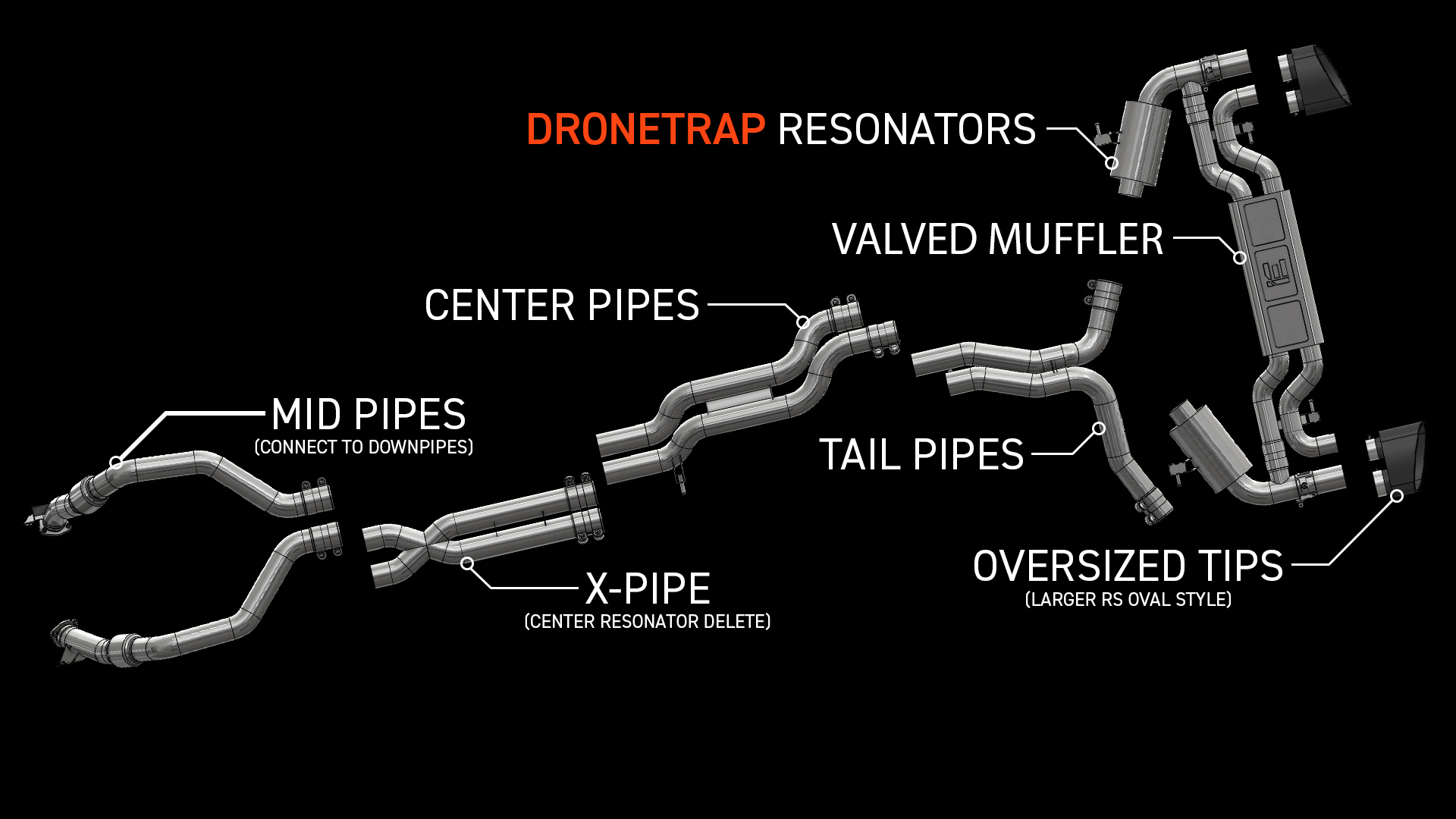 Our catback design includes all sections to replace the factory exhaust tips, mufflers, tailpipes, center pipes, x pipes, and midpipes all the way up to the stock CATs/downpipes. Enjoy an entirely new exhaust system that delivers the perfected exhaust note from your 4.0T engine.
Advanced 3D scanning tools and cutting-edge software provide our engineers with a high-resolution digital model of the Audi C8 RS chassis. This data is then used to maximize the exhaust size for flow and optimize all available space for the perfect catback fitment.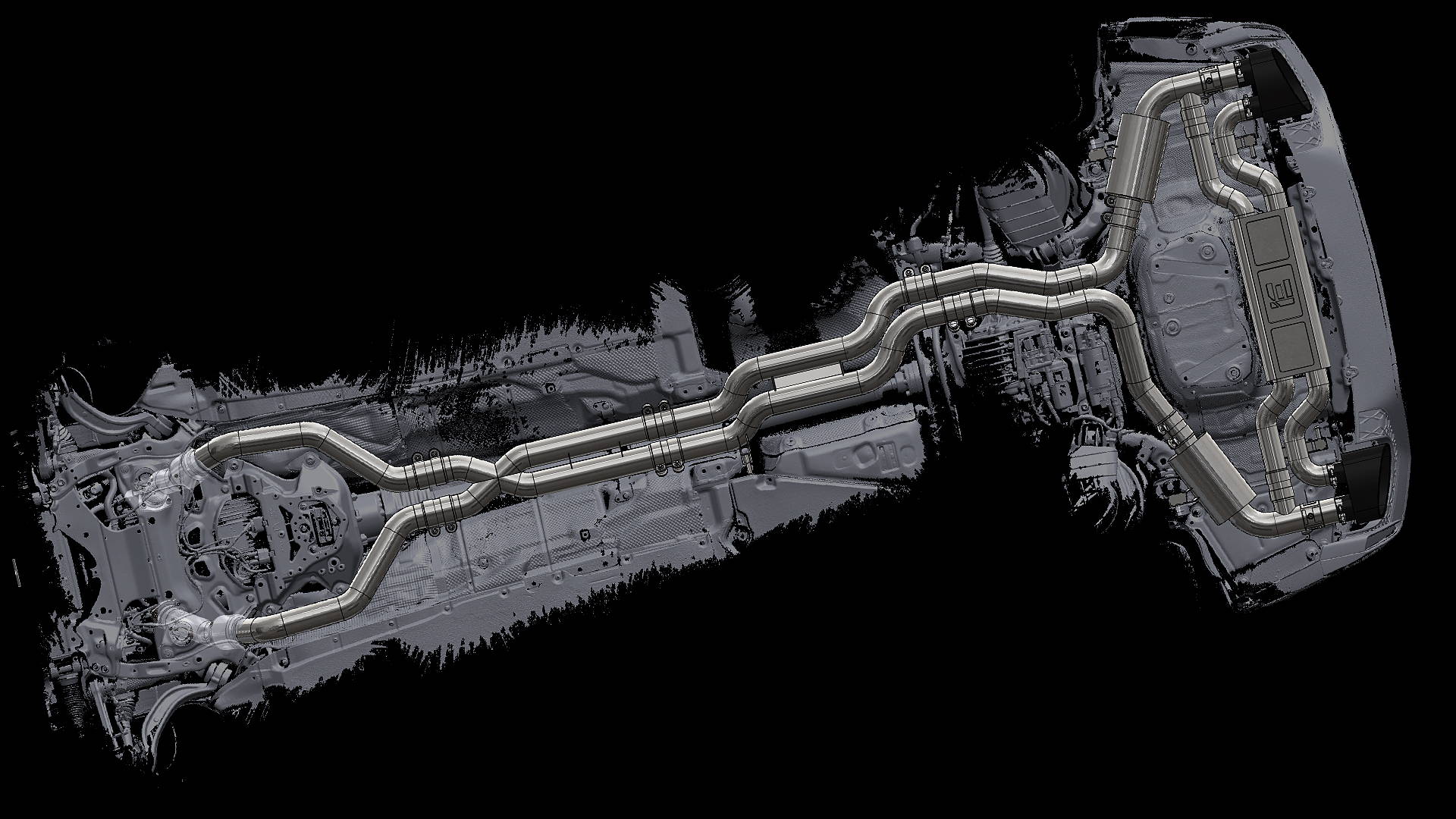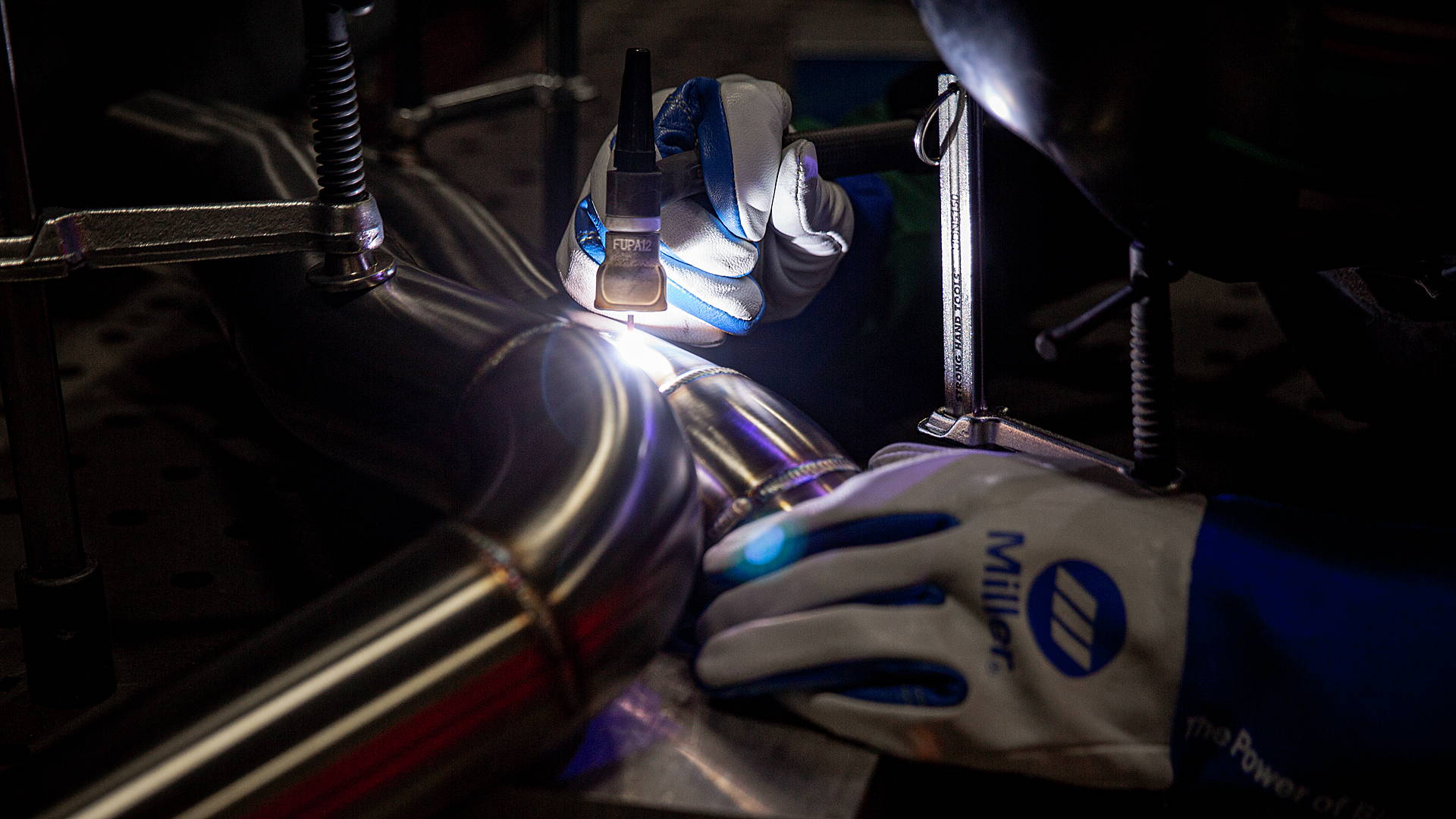 TIG WELDED T304L STAINLESS STEEL
A quality catback needs to sound remarkable AND stand the test of time. All piping is constructed of mandrel-bent T304L stainless steel to offer superior corrosion resistance. All joints are hand TIG welded using precise fixtures and tooling. We take great pride in knowing your new exhaust was built strong to last.

The large center-mounted muffler system is wrapped up in our stamped multi-wall suitcase that reinforces the housing inside and out. This level of manufacturing protects the muffler from warping or splitting at the welds under exhaust movement.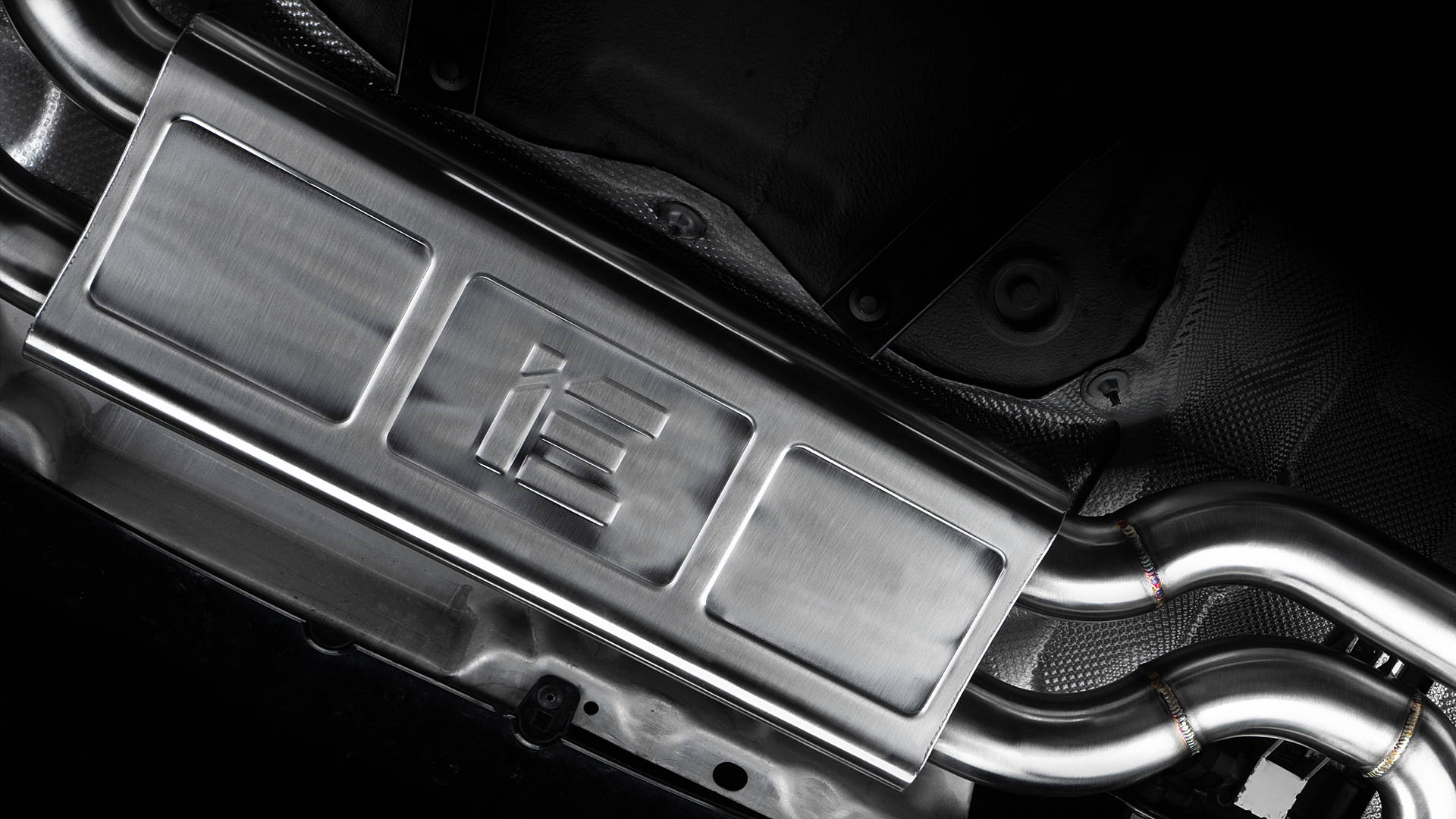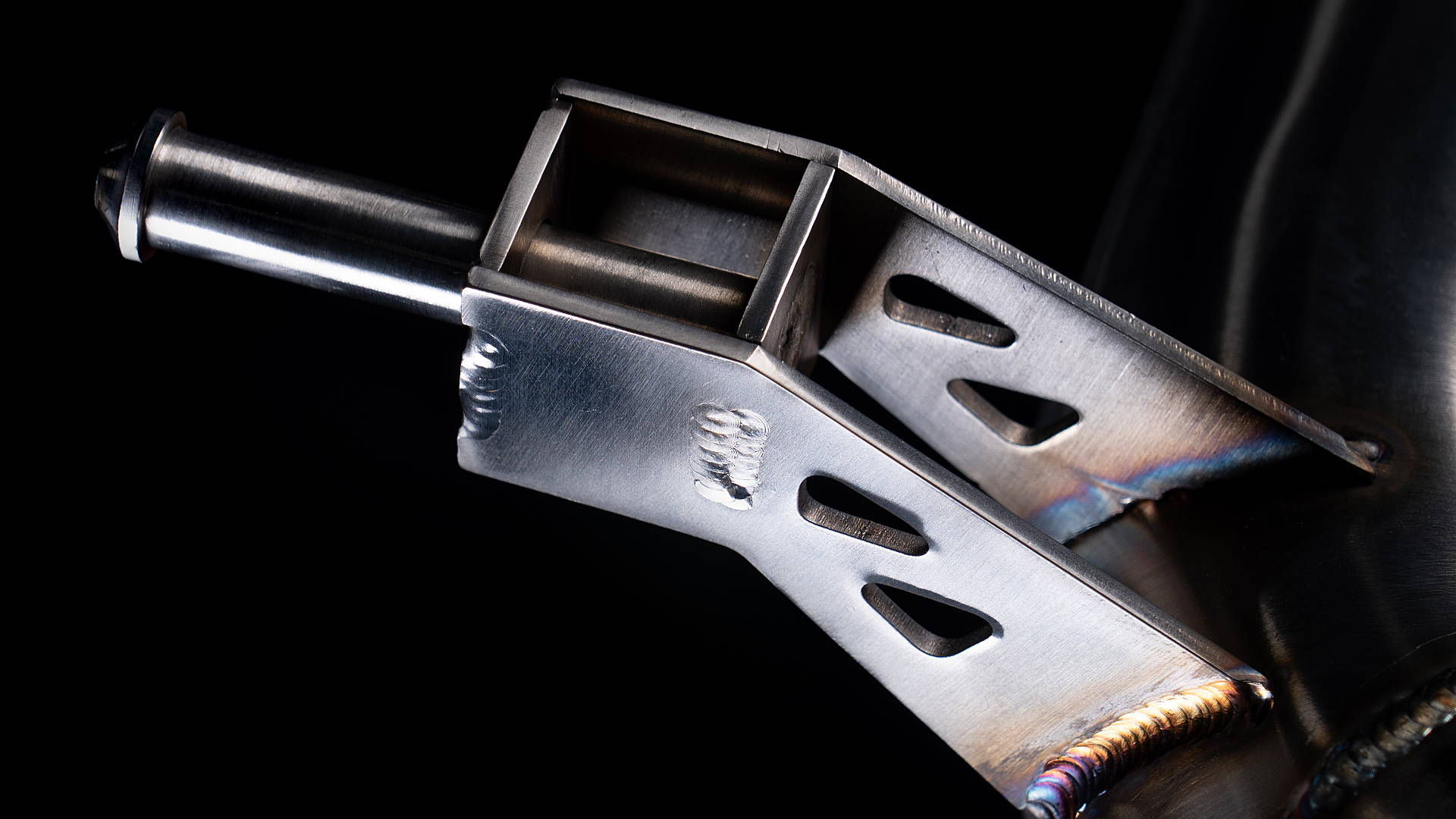 Engine movement and exhaust weight are transferred into the exhaust hangers, which puts a lot of stress on the mount brackets. IE's catback system is manufactured with multi-point and boxed-in hanger mounts designed to stand the test of time. Drive confidently knowing your exhaust is securely mounted and protected against annoying rattles or breaks.  
Sections comprised of dual 3" piping running in parallel are reinforced and bridged to offer superior strength and weight dispersion. This minor detail works hard to reduce stress on the welds and protect the piping from vibrations and twisting that can lead to leaks and rattles.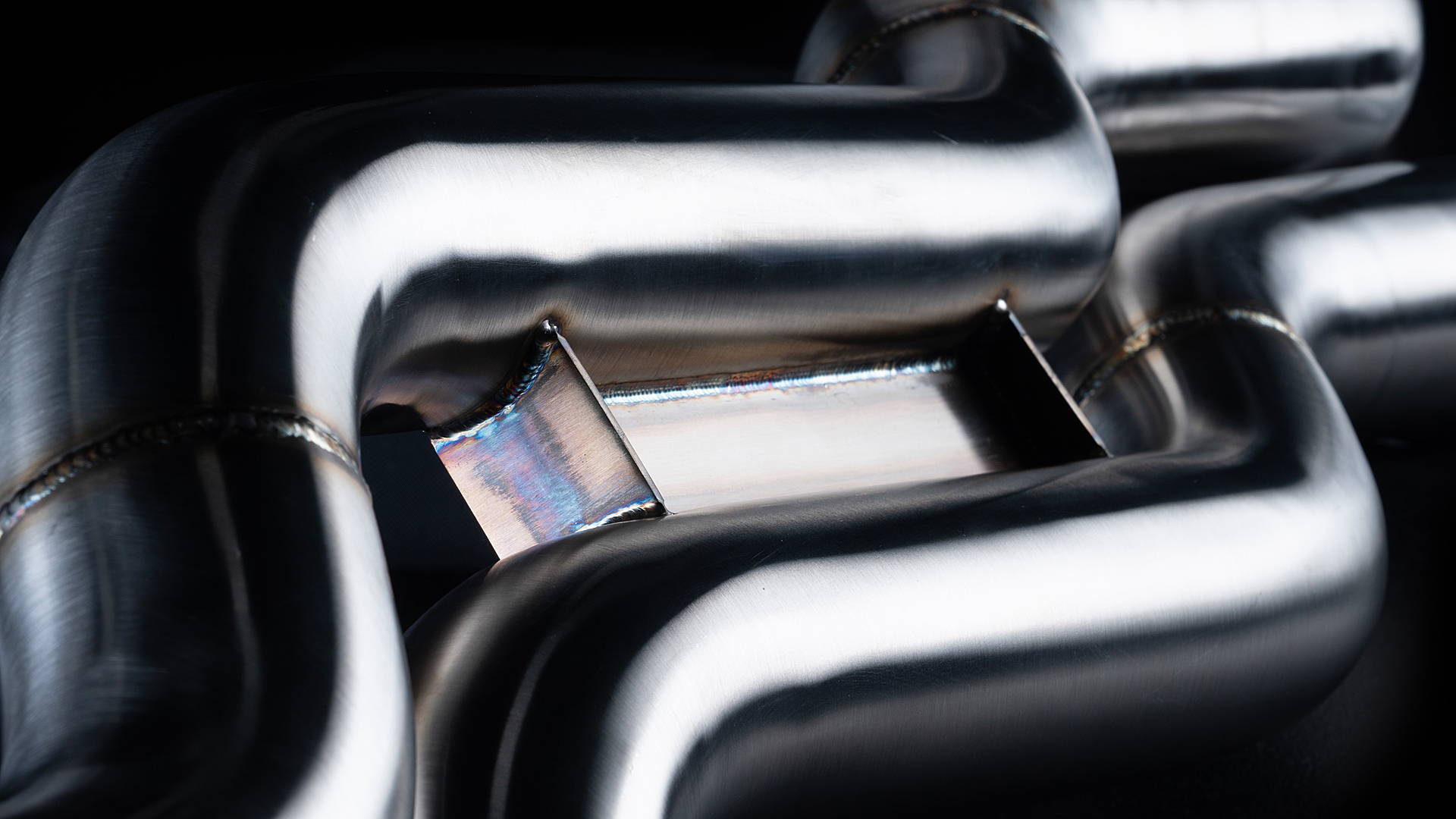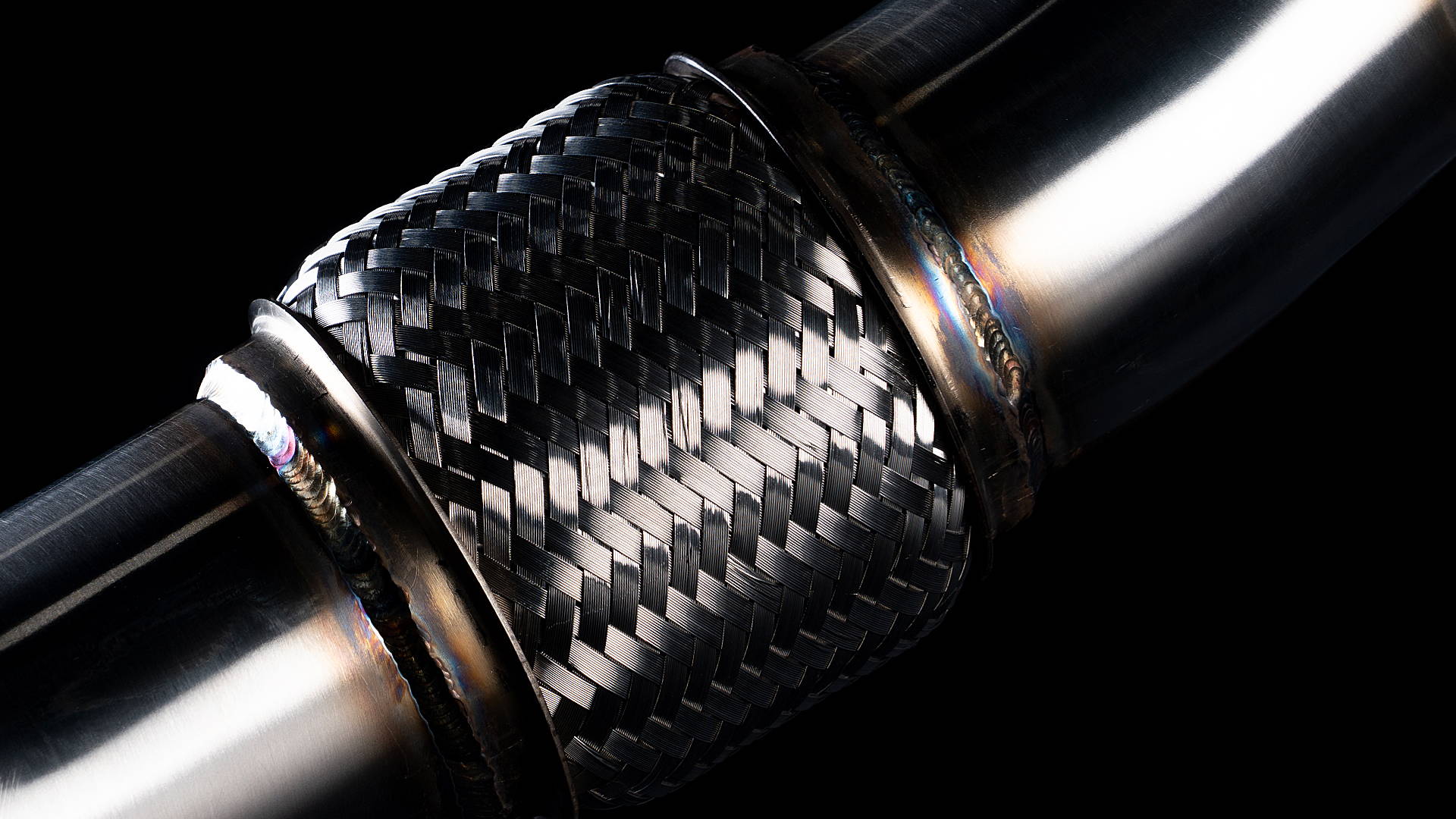 The forward midpipe sections of our catback incorporate high-quality double-wall flex joints with the strength to remain leak-free. Enjoy your exhaust upgrade without worry, knowing your flex sections can withstand forces from even aggressive track and racing environments.
Enjoy a tuned and enjoyable exhaust note without any raspy leaks ruining the show. Our exhaust system assembles with our wide-width stretch clamps designed to seal your exhaust connections and pull them together. This style of clamp design is popular in high-end OE applications and is known for long-term reliability.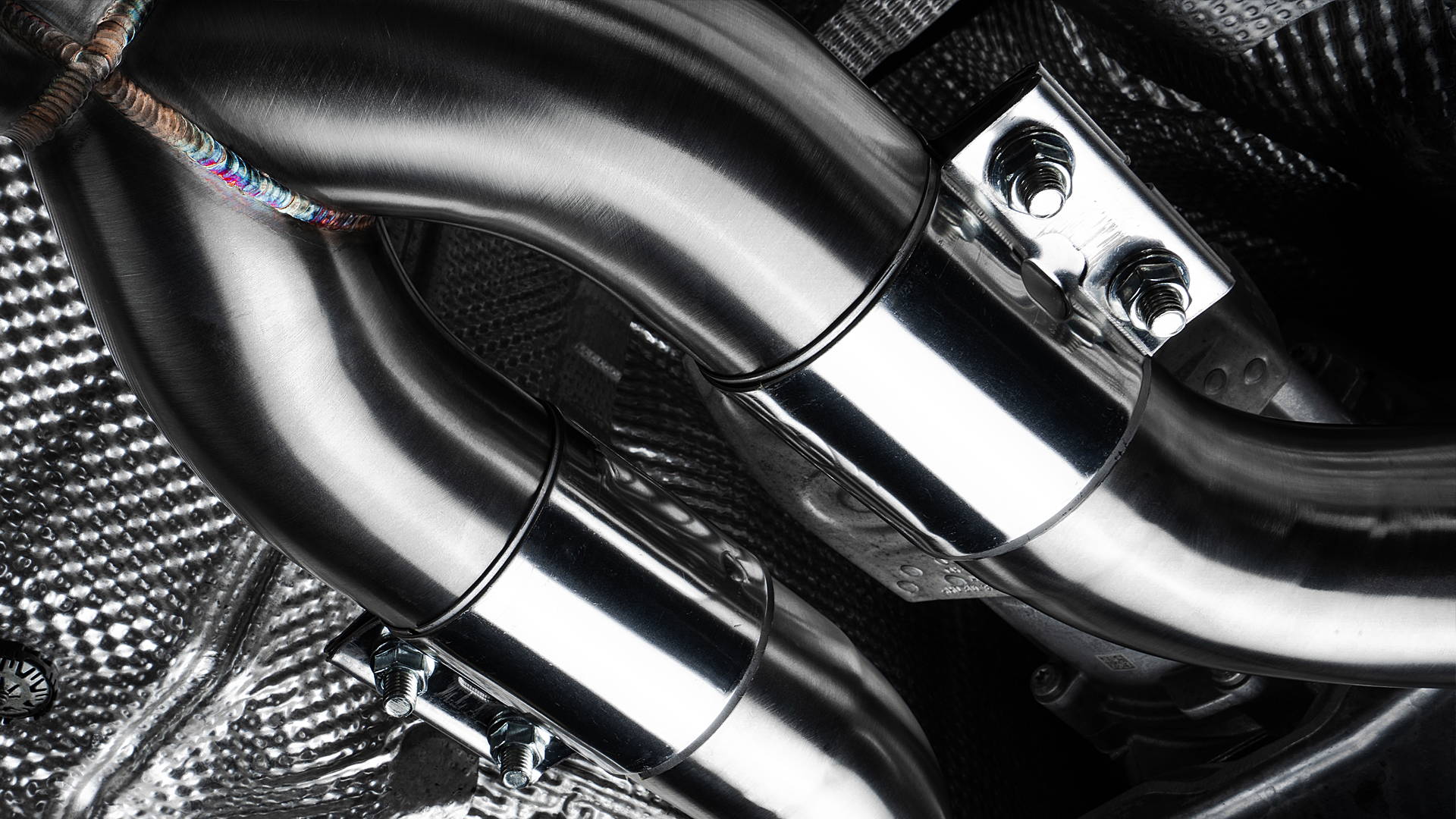 YOUR STERO SYSTEM IS OBSOLETE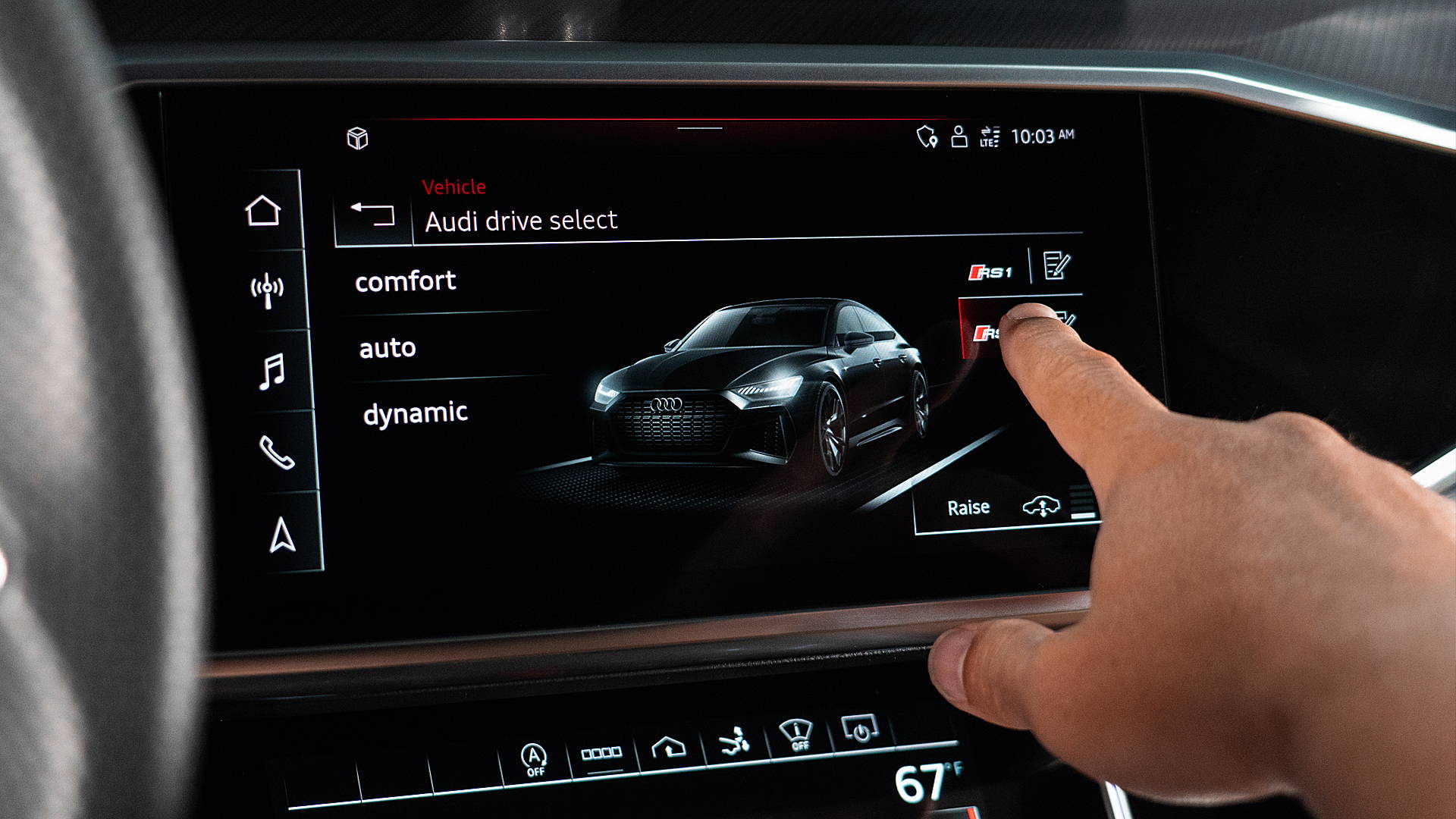 The built-in valve system retains the factory drive select button functionality in your MMI system for an easy same as the stock control. Select comfort to drive around your suburb like a civilized neighbor, or trigger RS/Dynamic mode to release a symphony of that boosted V8 roar!
*Retains all RS, dynamic, comfort, individual, auto, etc. drive modes.
When cruising in comfort mode the twin valves remain closed forcing all the exhaust to flow into the large center-mounted muffler, dramatically reducing the volume while retaining a sporty tone. Ready to open it up? Toggle your drive mode to Dynamic or RS through the stock MMI to open the valves and the exhaust will flow straight through double 3" pipes for the loudest volume possible.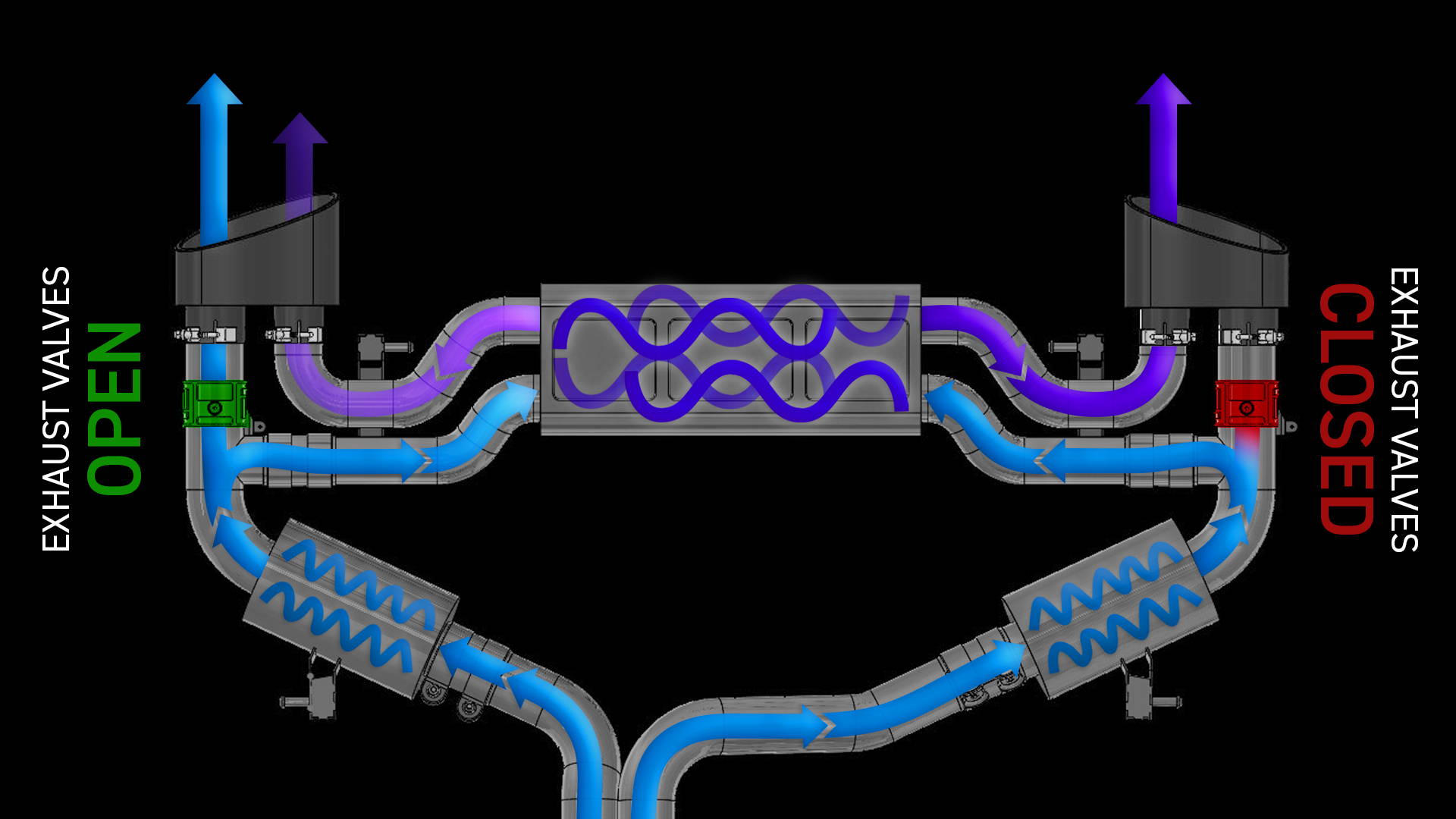 Install your IE catback without any permanent modifications or installation hassles. The installation process is straightforward and accomplished with standard mechanic tools. An auto-lift is highly recommended.
Install time around 3-4 hours
NOTE: Compatible on all models equipped with and without rear steering