Your Audi RS3 or TTRS has a massive amount of power hiding within the 2.5L inline 5 cylinder turbo engine. Unlock supercar levels of performance in a matter of minutes from your own phone from your choice of tune stages, features, and octanes to match available performance hardware upgrades.
APPLE & ANDROID
MOBILE APP
BLUETOOTH TUNING
UP TO
577HP & 592TQ
POWER YOU CAN FEEL
INCLUDES
FUEL OPTIMIZED
91, 93, 104, & E85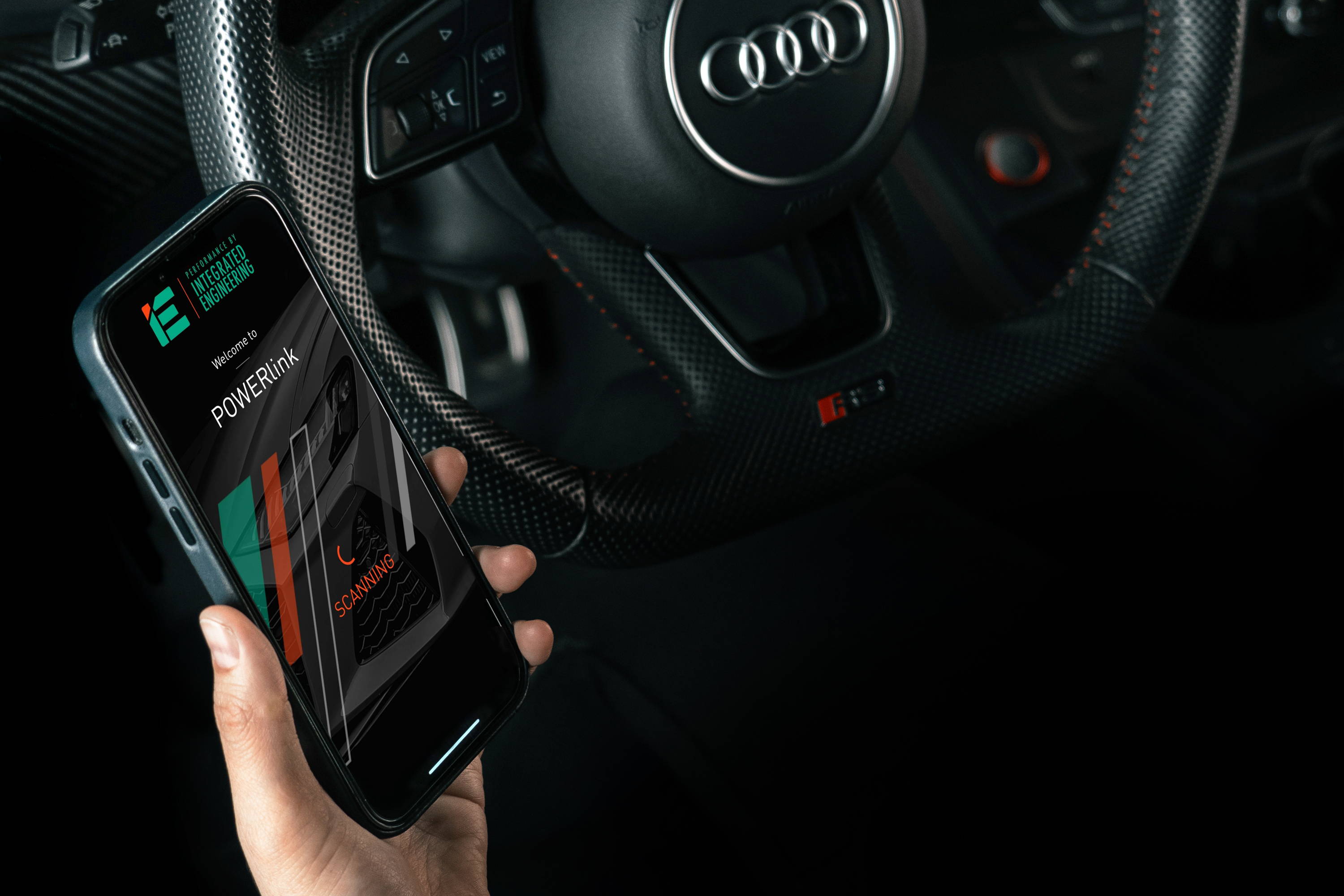 Horsepower & torque gains maximized

Includes Apple & Android Mobile Flashing

Stock boost control optimized for all conditions

91, 93, 100, 104, & E85 octanes available

ECU safely adapts between E65-E85 Ethanol

Optional 1000cc injector upgrade supported

Exhaust flaps programmed to open under boost

Launch control boost pressure increased for faster launches

Increased rev limiters (transmission stock shift points remain)

Rev limiter increased to 7200 RPM in manual mode or with DSG flash

Annoying cold start rattle eliminated

 

Road speed limiters removed

Engineered for all climates and elevations

Direct port OBDII at-home flashing

Easy octane switching takes only minutes

Upgrade stages to match hardware upgrades

Simple on/off feature toggling

Read and clear diagnostic/problem codes
IE 2.5T Stage 1 ECU tune delivers easy performance from your 5 cylinder engine powerhouse with 427-517HP and 488-527ft-lbs of torque from 91, 93, 100, or 104 fuel options. Engineered to operate on entirely stock hardware or with an upgraded intake, turbo inlet, and intercooler for the most performance.
See the performance tab for power results and dyno charts.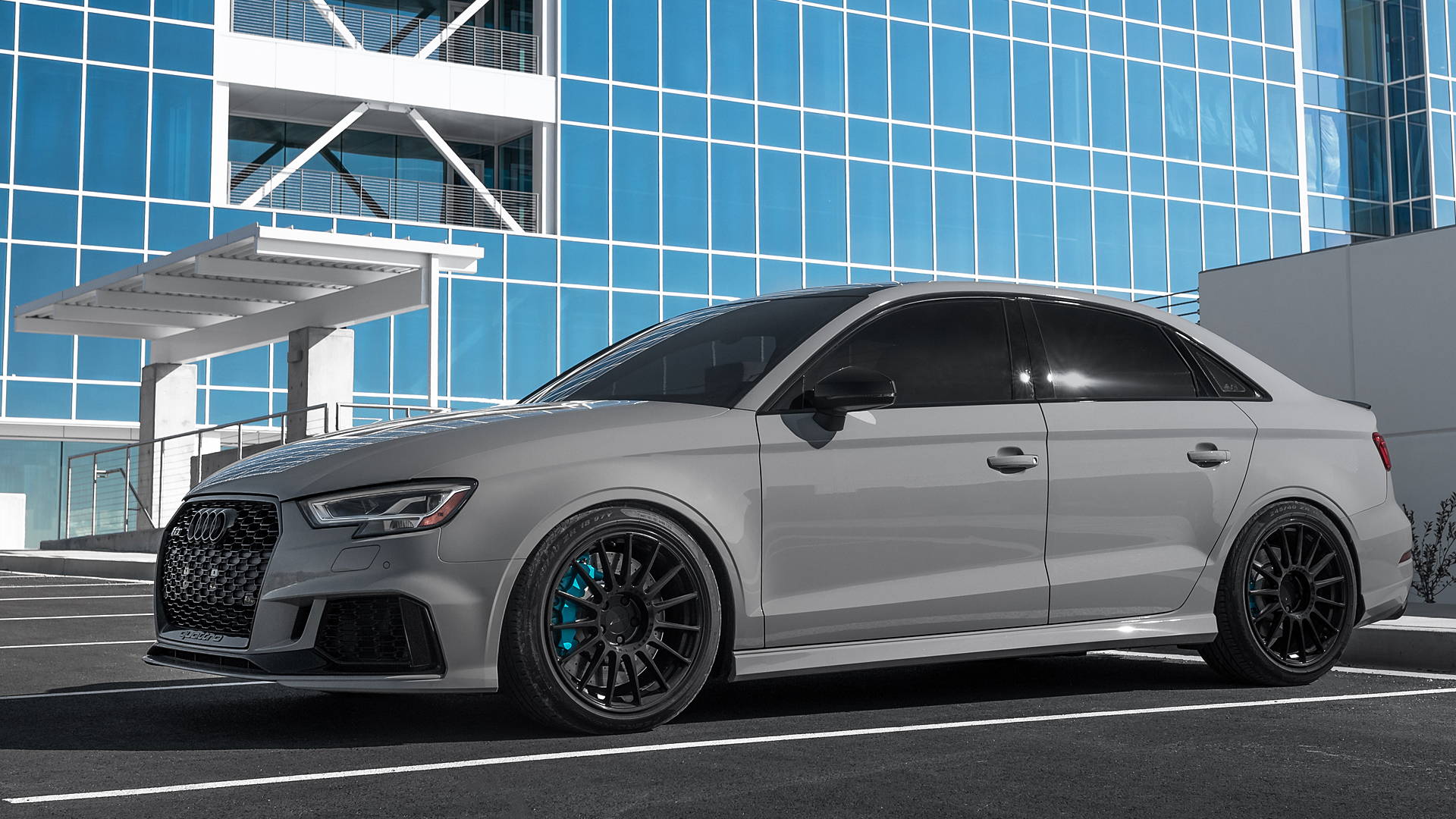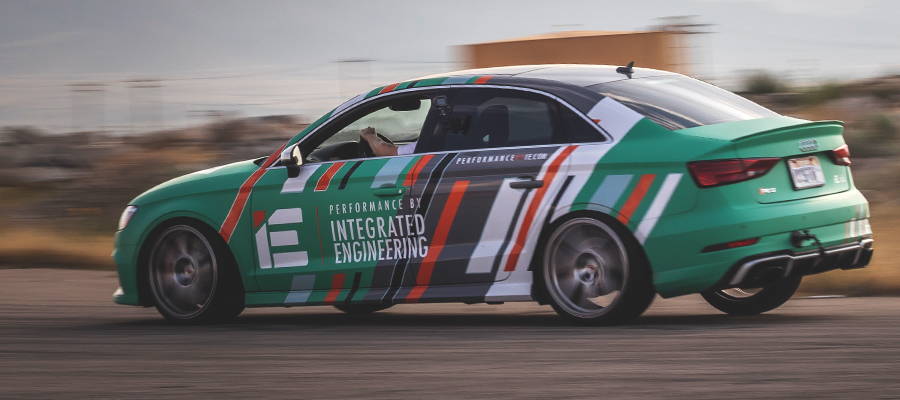 IE Stage 2 ECU tune is the next step of power and delivers the most performance potential available when paired with an upgraded performance downpipe. Maximum torque and horsepower gains are realized across the powerband with up to 577HP and 592ft-lbs of torque! Includes 91, 93, 100, 104 and E8 fuel maps. See below for a complete list of Stage 2 upgrade requirements.
Upgrading from Stage 1 to Stage 2 is easy! With IE, you only pay the difference in tune cost with no extra fees. When you install the required matching hardware, follow the instructions on your IE POWERlink app to purchase the tune upgrade, and you will be blowing away the competition in minutes!
E85 fuel unlocks the most performance potential from our stage 2 tune and even the ability to run 10s in a quarter mile! Ethanol contains tons of oxygen, burns cooler, and has a high resistance to knock. This provides more horsepower and torque than running conventional gasoline and is more readily available (in most states) and less expensive than race gas. Although full E85 is recommended for the highest power output, safeguards are included within the E85 ECU calibration to adjust for ethanol as low as E60.
E85 is an optional fuel map included with Stage 1 & Stage 2 purchase.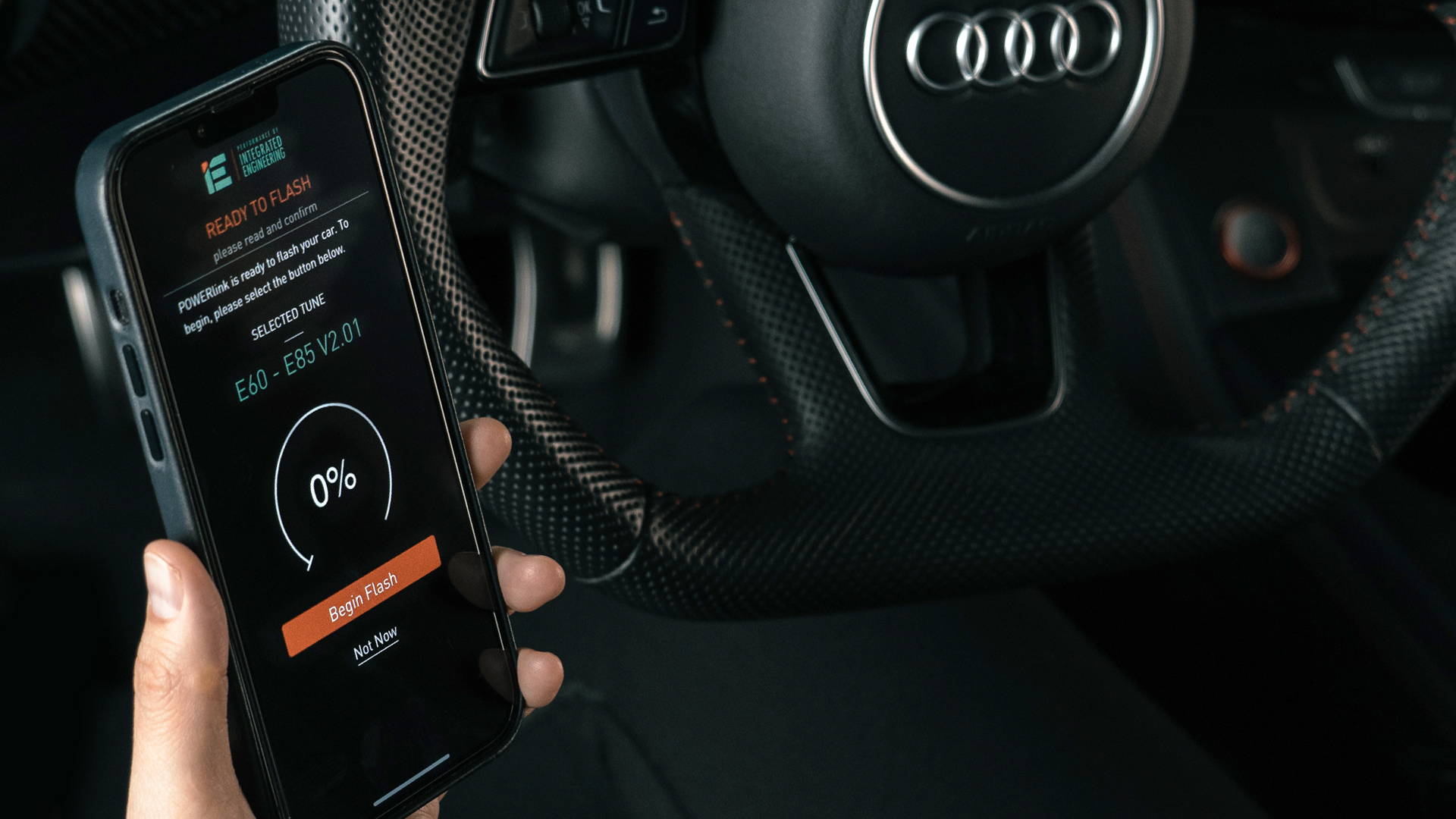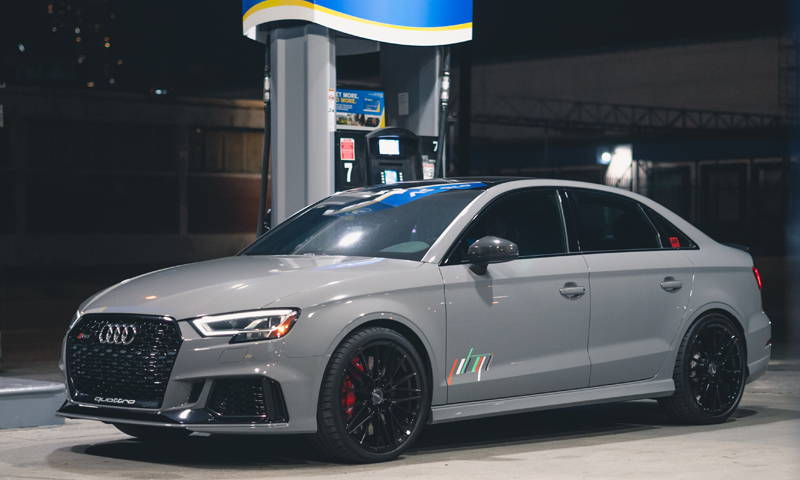 E85 requires much more fuel and can stretch the limitations of the factory 2.5T fuel system. IE offers an optional 1000cc injector file included with your tune that allows the installation of larger port injectors. When added to the direct port injectors, the combination allows massive headroom to safely run E85 worry free. Adding larger port injectors is more cost efficient and reliable than an upgraded HPFP and will run on both pump gas and ethanol with a regular idle and stock-like drivability. For best results we recommend the Sharp-Motorsport injector kit.
IE's fully proven software brings track-ready ECU programming to your 5 cylinder engine while retaining factory comfort and reliability. IE's own tuning technology is used to completely reverse-engineer the factory ECU mapping, allowing our software engineers access to match all safety protocols and sensors for the new performance calibration. Every tune parameter undergoes months of testing on our in-house dyno systems that utilize the world's only Sea Level Generator developed specifically to verify tune operations in any condition. Confidently drive from LA to Pikes Peak with power that will keep you smiling every mile!  
| | | |
| --- | --- | --- |
| PART UPGRADE | STAGE 1 | STAGE 2 |
| | | |
| | | |
| | | |
| | | |
| | NOT COMPATIBLE WITH STAGE 1 | |
| | NOT COMPATIBLE WITH STAGE 1 | HIGHLY RECOMMENDED FOR E85 |
CONSUMER NOTICE: BY PURCHASING A MOTORSPORT/RACING PRODUCT ("PRODUCT"), YOU REPRESENT THAT YOU UNDERSTAND AND AGREE THAT: THE PRODUCT IS NOT DESIGNED TO MEET ANY APPLICABLE EMISSIONS STANDARDS, WHETHER IN THE USA OR OTHERWISE, THE PRODUCT IS NOT C.A.R.B. COMPLIANT, AND THAT THE PRODUCT IS NOT FOR SALE OR USE IN CALIFORNIA, USA NOR ANY OTHER JURISDICTION WHERE THE SALE OR USE IS PROHIBITED BY LAW. INTEGRATED ENGINEERING, LLC MAKES NO REPRESENTATIONS, WARRANTIES, OR CLAIMS THAT THIS PRODUCT COMPLIES WITH ANY APPLICABLE EMISSIONS LAWS AND EXPRESSLY DISCLAIMS ANY AND ALL SUCH REPRESENTATIONS, WARRANTIES, AND CLAIMS, WHETHER EXPRESS OR IMPLIED. BY PURCHASING THIS PRODUCT, YOU REPRESENT, WARRANT, AND AGREE THAT IT IS YOUR RESPONSIBILITY TO INFORM YOURSELF OF ANY LAWS OR REGULATIONS THAT MAY APPLY TO YOUR PURCHASE AND/OR USE OF THE PRODUCT.
" Very good tune!
-Wanda C.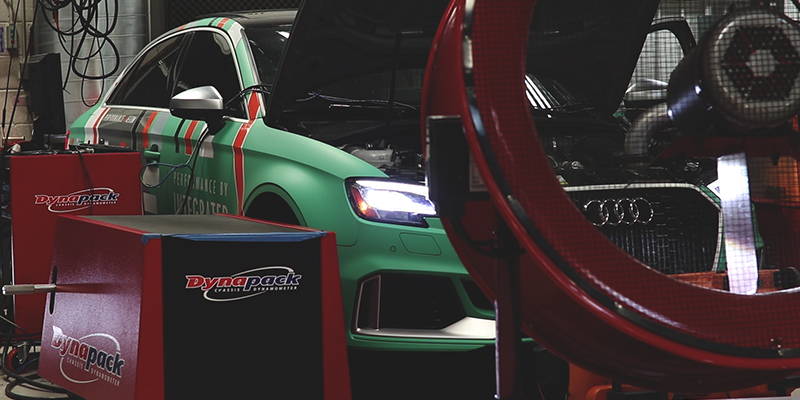 IE ECU calibrations are dedicated to perfecting every section of the mapping to deliver a fully realized performance file right out of the gate. Maximized for full performance potential on the drag strip and road coarse while maintaining full comfort and reliability on your daily commute. Get ready to experience IE's Performance Software For your Audi 2.5T 5 cylinder engine in only minutes while enhancing the refined factory feel enthusiasts love.
North American Region (NAR) = AKI / Rest Of World (ROW) = RON
| | | |
| --- | --- | --- |
| STAGE / FUEL | HORSEPOWER | TORQUE |
| Stock Audi advertised numbers | | |
| | | |
| | | |
| | | |
| Stage 1 100 AKI / 104 RON | | |
| Stage 1 104 AKI / 108 RON | | |
| | | |
| | | |
| Stage 2 100 AKI / 104 RON | | |
| Stage 2 104 AKI / 108 RON | | |
| | | |
Dyno numbers are for reference against stock numbers only. Personal dyno results will vary depending on fuel quality, local conditions, dyno brand, and correction factors.

Add power to your Audi and experience the game-changing freedom of mobile flashing. The IE POWERlink cable and app connect to your Apple or Android phone, giving you the power to tune your car, change octanes, upgrade stages, perform diagnostics, monitor live gauge data, and more. All from the palm of your hand!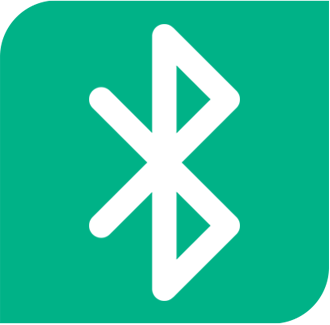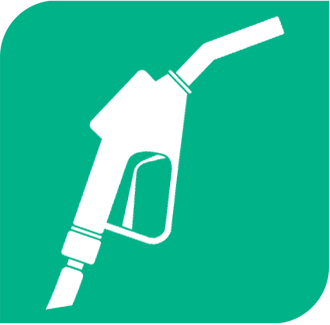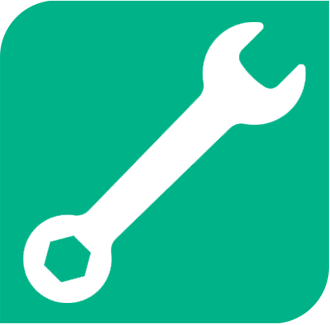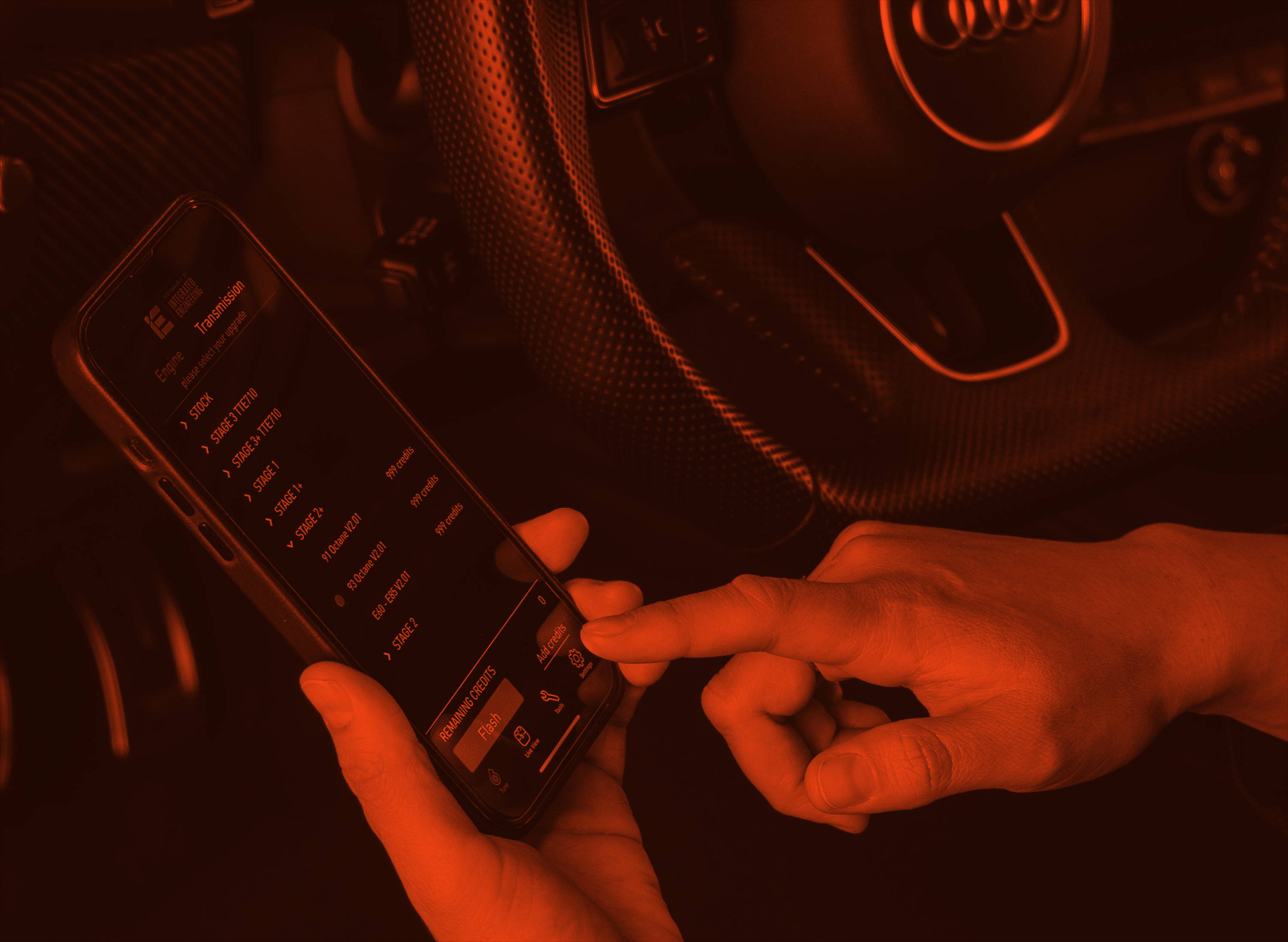 Add power to your Audi and experience the game-changing freedom of mobile flashing. The IE POWERlink cable and app connect to your Apple or Android phone, giving you the power to tune your car, change octanes, upgrade stages, perform diagnostics, monitor live gauge data, and more. All from the palm of your hand!
Add power anytime, anywhere
no laptop, no cord, no hassle.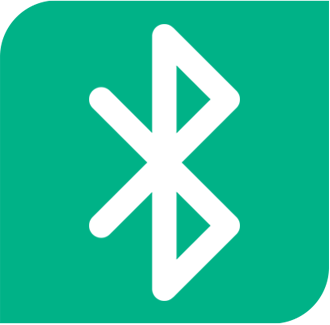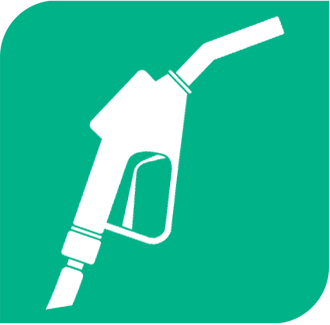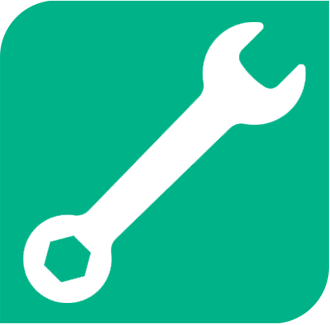 TUNE UPDATES
Your tune purchase entitles you to free updates to any tune revisions, new octanes, standard features, or software updates. In the event the original vehicle manufacturer issues an ECU update, this will also be included to you through IE at no additional charge.
POWERLINK VINS
Have multiple cars in the family or friends that are also ready for an IE Tune? Your POWERlink Flash Tool can be used on up to 5 different vehicle VINs. Tunes sold separately.
TUNE REGISTRATION
Once a tune purchase is applied to your vehicle's ECU, the tune is permanently registered to the vehicle and non-transferable to other vehicles. Tunes can be transferred to a second party in the event of vehicle transfer of ownership only.

ROW (REST OF WORLD) SUPPORT
Although IE does offer ROW purchases of software files, some ECUs available only in certain countries or markets may not be supported in our current file library. If you have access to read your ECU code, please contact us to verify compatibility before purchase.
| | |
| --- | --- |
| | |
| | |
| | |
| | |
| | |
| | |
| | |
| | North America (NAR) & limited availability in Rest of World (ROW) |
| | |
| --- | --- |
| PRODUCT | PRICE |
| | |
| | |
| | |
| Upgrade from Stage 1 to Stage 2 | |
IE's number one goal from purchase to installation is to provide you with the best customer experience in the industry. We want what you want; a simple purchase process, products that exceed expectations, and a brand that's got your back. If at any point you have any questions, need help, or require support with your new tune our educated customer support team and tuning specialists are standing by and happy to help. Purchasing an IE tune not only guarantees a quality product, but that you will always have us in your corner.

Live Fast, Buy Fun
Having some trouble? Don't worry, our team of tuning specialist are here to help. Fill out the form on our Support Page to start a ticket.
" Customer service is second to none!
-Zach
" Earned a customer for life
-Brenton
| | | | |
| --- | --- | --- | --- |
| MAKE | MODEL | YEAR | GENERATION |
| | | | |
| | | | |