IE's performance ECU calibration for your 2019-2023 Audi Q3 2.0L Turbo engine completely transforms your mild-mannered SUV into a sporty and performance-tuned crossover with up to 91 horsepower and 81ft-lbs of torque over stock! Get ready to enjoy all the power, fun, and up to 329HP without sacrificing reliability or comfort!
EASY INSTALL
FLASH AT HOME
TAKES ONLY MINUTES
FUEL OPTIMIZED
POWER OPTIONS
87, 91, & 93 OCTANES
ENDLESS FUN
INSTANT POWER
ENJOY YOUR DRIVE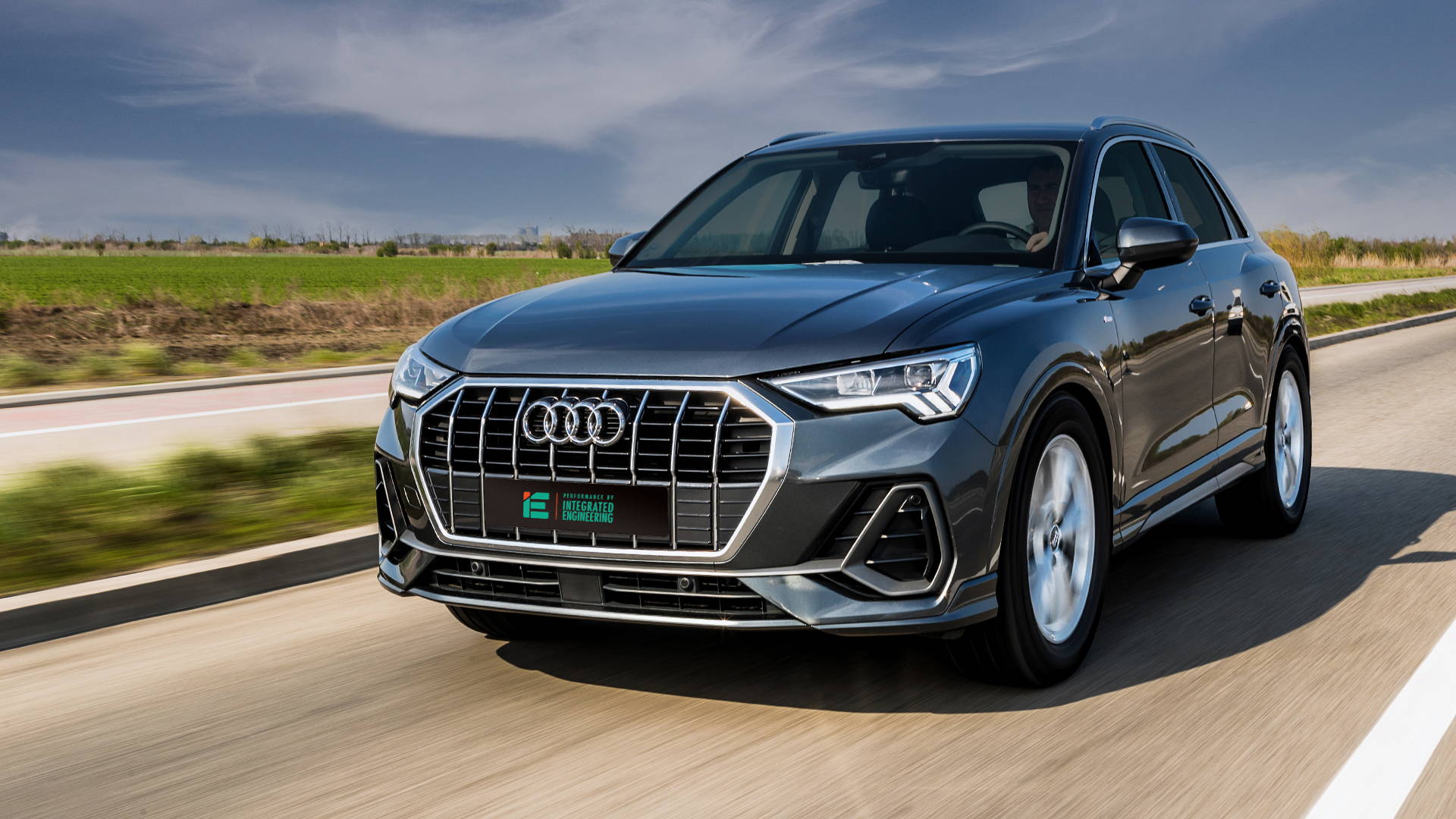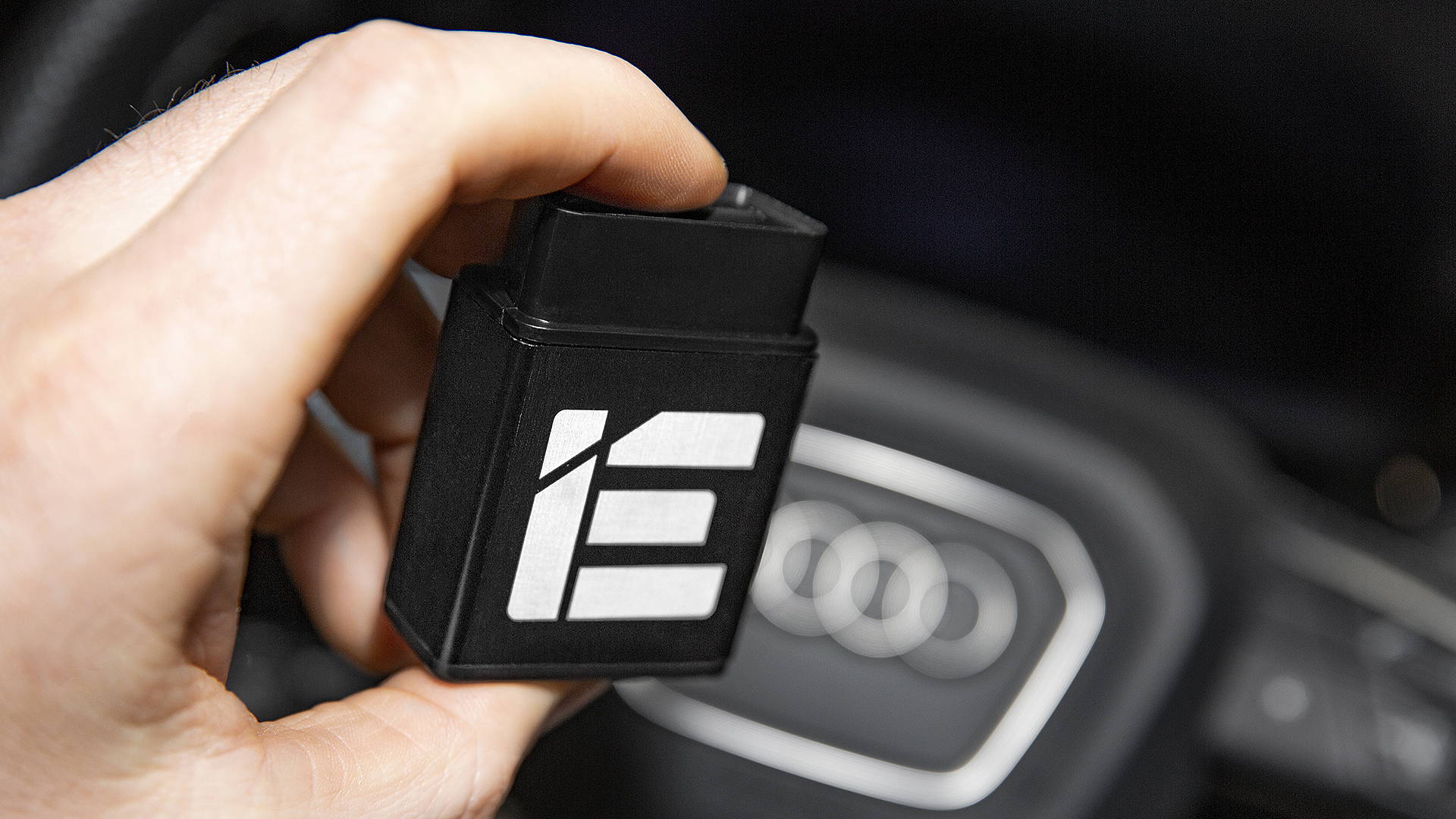 Horsepower & torque gains maximized

Boost control optimized for all conditions

87, 91, & 93 octane high-performance maps
(91, 95, & 98 RON)

Easy octane switching takes only minutes

Increased acceleration and reduced throttle lag

Optimized boost by gear to maximize acceleration

Auto start/stop reversed (defaults to off button turns on)

Neutral & park rev limiter increased to 7000RPM

Road speed limiters removed

Optimized engine & transmission communications for higher torque

Engineered for all climates and elevations

Direct port OBDII at-home flashing

Read and clear diagnostic/problem codes

Easy to use Data-logger
STAGE 1 87, 91, & 93 OCTANE MAPS
IE Stage 1 tunes for your Audi F3 Q3 ECU instantly increase performance with more horsepower, torque, and faster acceleration. With octane specific map options for 87, 91, or 93 octane, fill up with your choice of fuel with no hidden power left behind. Engineered to operate on completely stock hardware or compatible with intake, turbo inlet, intercooler, and catback exhaust upgrades.
See the performance tab for power results and dyno charts.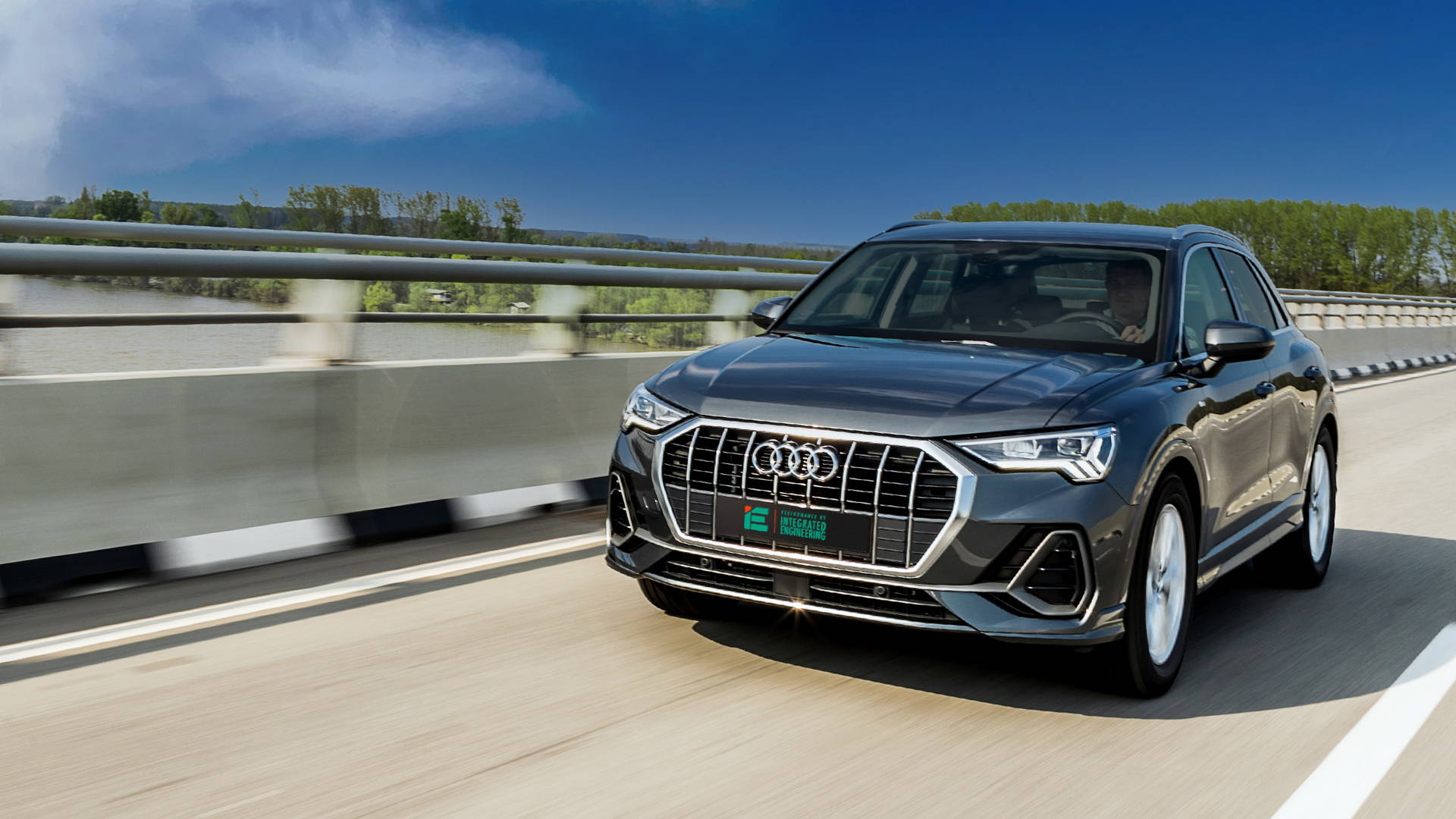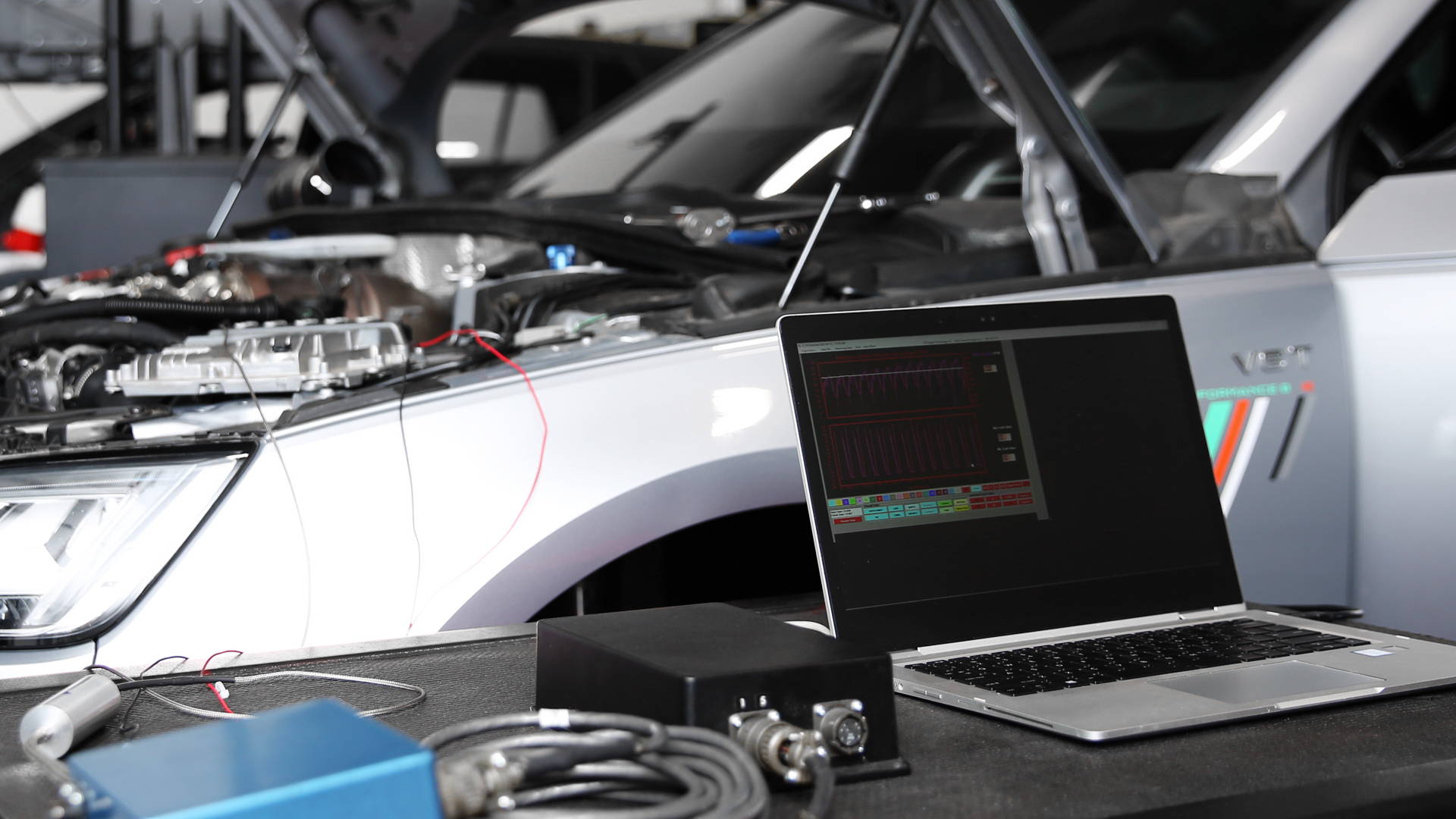 Your Q3 will do more than pull harder and drive faster. Our calibration and software engineers use advanced equipment to completely rewrite the entire engine management to improve all drive mapping sections significantly. Enjoy reduced throttle lag, linear power delivery, optimized boost by gear, improved engine/transmission communications, removed top speed limiters, smoother throttle control, and more. You will feel more connected and in control of your newly refined and enthusiast-programmed Audi.
INCREASED STANDING LIMITER
Regain full control of your throttle pedal anytime you want it. The factory soft limiter nanny has been removed and raised to 7000RPM, allowing you to free-rev the engine in both park and neutral.
FULL POWER, FULL RELIABILITY
Your new high-performance tune is calibrated to safely maximize the engine and turbocharger power capability without sacrificing reliability or daily comfort. IE's calibration team has reverse-engineered the factory ECU mapping and expanded all safety protocols and sensors to the new performance tuning. Every ECU parameter undergoes months of testing on our in-house dyno systems that utilize the world's only Sea Level Generator developed specifically to verify safety operations in any condition. Confidently drive from LA to Pikes Peak with power that will keep you smiling every mile!
Not compatible with early 2019 Gen 3-B Q3 models with MAF (Mass Air Flow) sensors. Please contact us if you need help identifying a MAF sensor.
This tune is for 2019+ F3 2.0T engines only. Non-North American (ROW) ECUs please contact us before ordering to verify compatibility.

North American Region (NAR) = AKI / Rest Of World (ROW) = RON
| | | |
| --- | --- | --- |
| STAGE / FUEL | HORSEPOWER | TORQUE |
| Stock VW/Audi advertised numbers | | |
| | | |
| | | |
| | | |
| | | |
Dyno numbers are for reference against stock numbers only. Personal dyno results will vary depending on fuel quality, local conditions, dyno brand, and correction factors.
IE's POWERlink Cable and Flash Wizard software gives you the freedom to quickly flash your new IE ECU Tune. Simply plug your POWERlink into the vehicle's OBD-2 port and follow the on-screen directions, it's that easy!
The IE POWERlink is a powerful direct-port tool that plugs directly into your vehicle's OBD-2 terminal. This grants instant access to flash and upgrade tune stages, switch fuel octanes, turn on/off features, flash back to stock, perform engine diagnostics, and record logs with the built-in data logger from the comfort of your own driveway.
IE's 2.0T Q3 tune includes multiple octane options. Using your IE Powerlink, you can easily switch between 87, 91, or 93 octane calibrations and unlock different power levels.

Pesky check engine light turn on? Save a trip to the shop and use your IE POWERlink to diagnose the problem. The easy to use code reader will pull up any trouble codes and once the issue is fixed, clear the code and get back to the fun.
Verify the healthy operation of your engine using the built-in data logging function. Nothing is better than a piece of mind that your investment is operating optimally. First time data logging? This article will help show you the ropes: How To Data Log
TUNE UPDATES
Your tune purchase entitles you to free updates to any tune revisions, new octanes, standard features, or software updates. In the event the original vehicle manufacturer issues an ECU update, this will also be included to you through IE at no additional charge.
POWERLINK VINS
Have multiple cars in the family or friends that are also ready for an IE Tune? Your POWERlink Flash Tool can be used on up to 5 different vehicle VINs. Tunes sold separately.
TUNE REGISTRATION
Once a tune purchase is applied to your vehicle's ECU, the tune is permanently registered to the vehicle and non-transferable to other vehicles. Tunes can be transferred to a second party in the event of vehicle transfer of ownership only.

ROW (REST OF WORLD) SUPPORT
Although IE does offer ROW purchases of software files, some ECUs available only in certain countries or markets may not be supported in our current file library. If you have access to read your ECU code, please contact us to verify compatibility before purchase.
| | |
| --- | --- |
| | |
| | |
| | |
| | |
| | |
| | |
| | |
| | North America (NAR) & limited availability in Rest of World (ROW) |
| | |
| --- | --- |
| PRODUCT | PRICE |
| | |
| IE EA888.3 Stage 1 (all octanes) | |
POWERLINK SYSTEM REQUIREMENTS
| | | | | | |
| --- | --- | --- | --- | --- | --- |
| DEVICE | PORTS | OS | PROC. | POWER | RAM |
| | | | | | |
| | | | |
| --- | --- | --- | --- |
| FILE | SYSTEM | SIZE | DOWNLOAD |
| | | | |
IE's number one goal from purchase to installation is to provide you with the best customer experience in the industry. We want what you want; a simple purchase process, products that exceed expectations, and a brand that's got your back. If at any point you have any questions, need help, or require support with your new tune our educated customer support team and tuning specialists are standing by and happy to help. Purchasing an IE tune not only guarantees a quality product, but that you will always have us in your corner.

Live Fast, Buy Fun
Having some trouble? Don't worry, our team of tuning specialist are here to help. Fill out the form on our Support Page to start a ticket.
" Customer service is second to none!
-Zach
" Earned a customer for life
-Brenton