IE performance intercooler system for your Audi RS3 2.5TFSI DAZA engine contains a massive bar & plate core and cast aluminum end tanks equipped with our Flow Distribution System (FDS™) technology. This true motorsport design will support anything from stage 1 power to crazy hybrid turbo builds while delivering incredibly efficient cooling properties. Combat heat soak, lower intake air temperatures, and maintain the highest power output possible from your performance software and hardware upgrades.
CNC MACHINED
TIG WELDED
100% IN-HOUSE
CORE SIZE
65% LARGER
OVER OEM
DROP INTAKE TEMPS
28.6% LOWER
THAN STOCK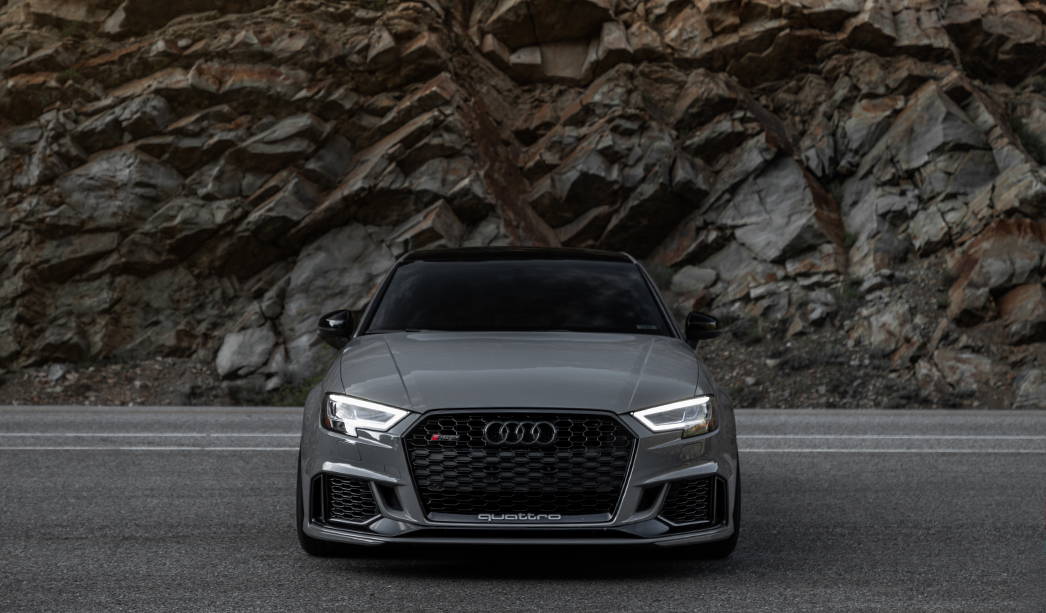 FDS forces airflow evenly through entire core

65% larger core size than stock

28.6% lower intake air temps

9% lower pressure drop than stock

+24WHP & + 24WTQ on Stage 1 tune

21.9"x11.37"x3.35" bar & plate core size

Massive 834 cubic inch core volume

Defends against power-robbing heat soak

Recovers from heat soak faster

Increases horsepower and torque

Compatible with Adaptive Cruise Control (ACC)

In-house CNC machined aluminum cast end tanks

Hand TIG welded, and pressure tested in the USA

Bolt-in hassle-free design for easy install

Computational Fluid Dynamic (CFD) optimized

High-grip and beveled inlet/outlets for boost-leak free connections
Cooling your 2.5T engine for the most power possible comes down to efficiency. What is the point of a large intercooler core if you can't effectively take full advantage of the entire space? IE's Flow Distribution System (FDS) places precisely engineered fins inside the end tank to force airflow evenly across the whole surface area to distribute the heat more effectively and recover faster. When drastically reducing air intake temperatures for the most significant power gains possible, IE FDS intercoolers are the proven cheat code.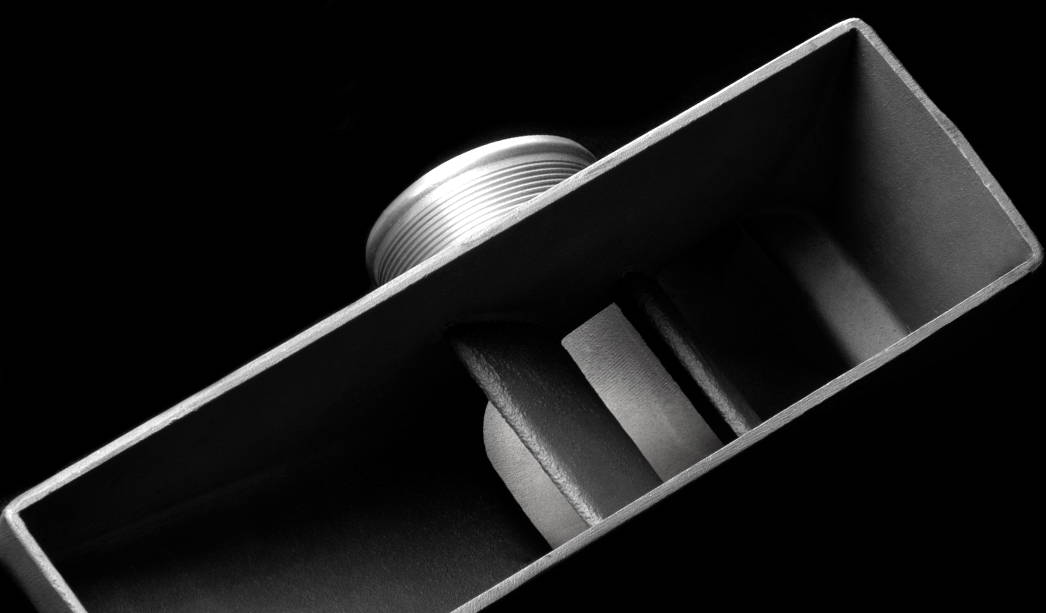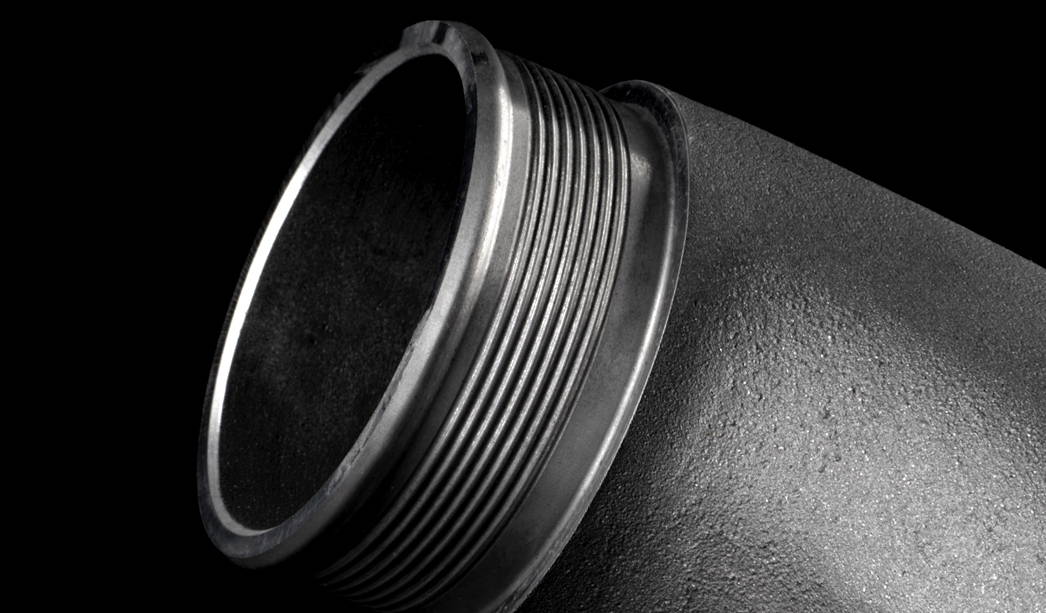 The 8V and 8Y RS3 2.5TFSI engine is no stranger to big boost. Designed for any power goal, the inlet and outlet ports are specifically designed and in-house CNC machined to prevent boost hoses from popping off. Our engineers have paid close attention to detail with a flat-stop edge and beveled grooves for a high-friction surface that grips your hoses and locks them in place for good.
The end tanks are manufactured from high-quality aluminum castings with ultra-thick and reinforced mounting for long life and worry-free operation. All mounting bosses and surfaces are in-house precision CNC machined and hand-verified for an exact fit.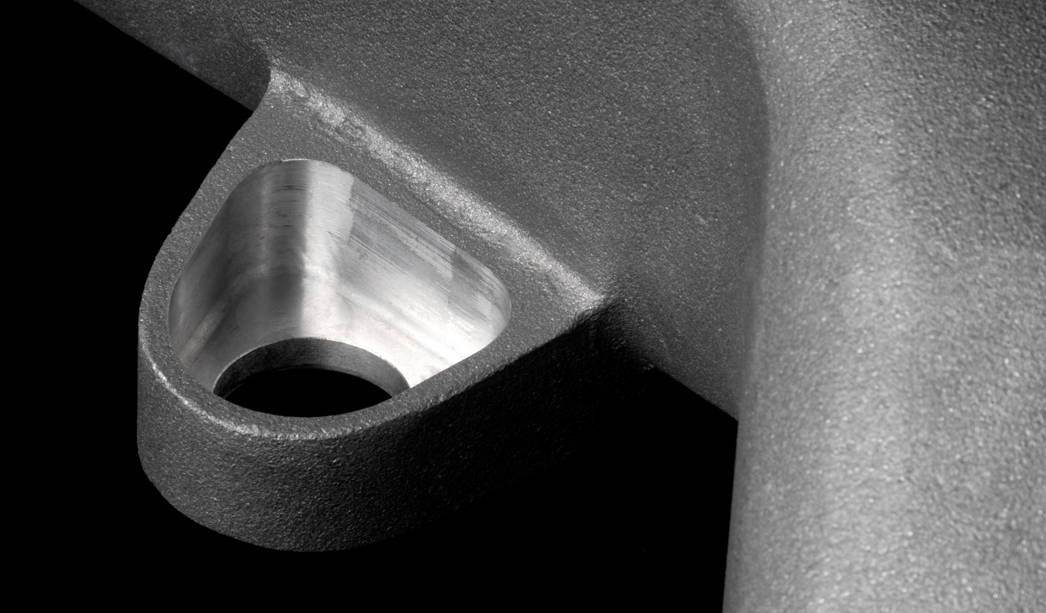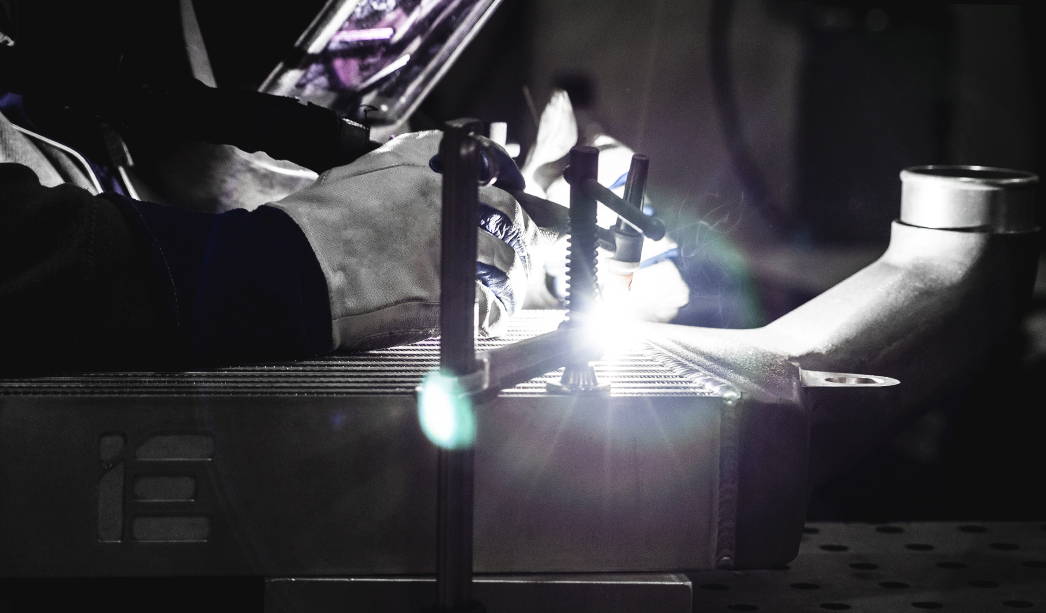 For maximum quality, finish detail, and outstanding quality, every intercooler is meticulously in-house TIG welded by our intercooler welding specialists. Every unit undergoes a strict post-welding multi-point critical inspection and is tested on our leak-down station before shipping. This level of manufacturing ensures a reliable product ready to install and perform right out of the box.
Your intercooler kit is the maximized size for ultimate performance while retaining a perfect stock-like replacement that requires no installation modifications. Includes all necessary hardware to install and fit vehicles with or without adaptive cruise control (ACC) without purchasing additional brackets.

European and ROW (rest-of-world) models may require a US crash bar for installation.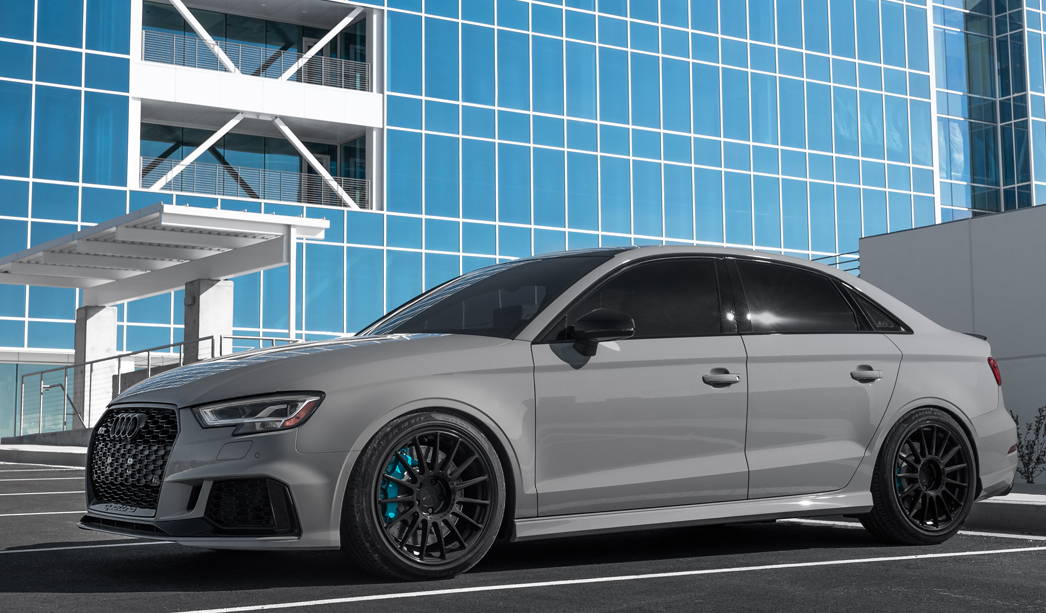 IE's FDS Intercooler is your ultimate weapon against heat soak. Heat soak occurs when the heat generated by the turbocharger and engine exceeds the cooling capacity of the intercooler. The most common symptom is the noticeable loss of power during WOT acceleration or several back-to-back pulls. By increasing the core size and useable area of the core with FDS technology, we have significantly reduced intake air temperatures consistently lower than OEM and competition intercoolers.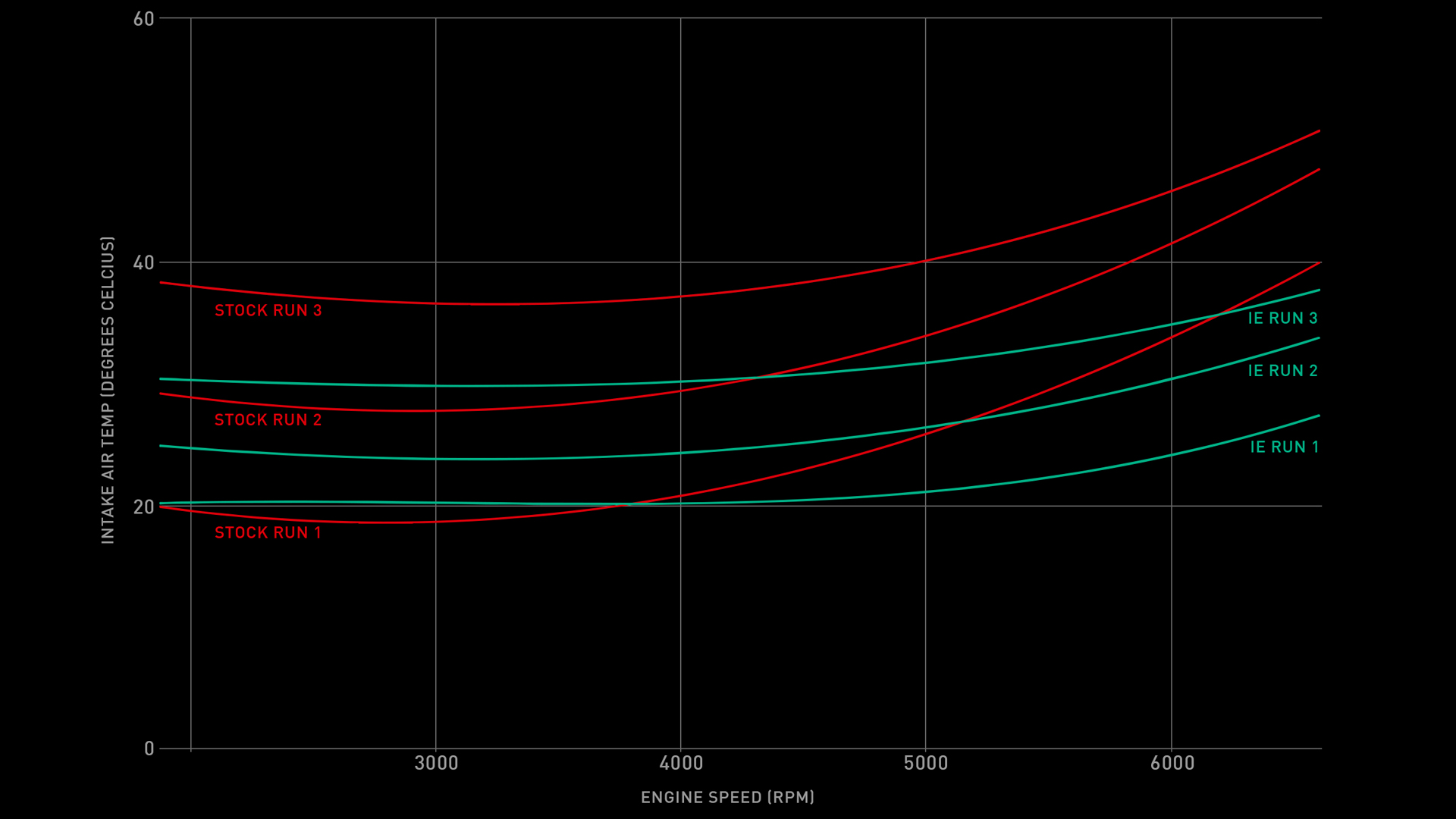 This graph measures intake air temperature (IAT) heat gain from back-to-back testing of consecutive runs. Three wide-open throttle pulls were made while recording the IAT gains at the intercooler. The result was up to 28.6% lower IAT over the stock intercooler on a Stage 1 car!
| | | | |
| --- | --- | --- | --- |
| % IAT DECREASE | RUN 1 | RUN 2 | RUN 3 |
| | | | |
| | | | |
Real-world power numbers are achieved using our in-house dyno cells to see how the intercooler upgrade affects horsepower and torque. The testing was performed in controlled conditions on a stage 1 car. This testing shows that large power gains are achieved with the intercooler by reducing IATs.
| | | |
| --- | --- | --- |
| INTERCOOLER | HORSEPOWER | TORQUE |
| | | |
| | | |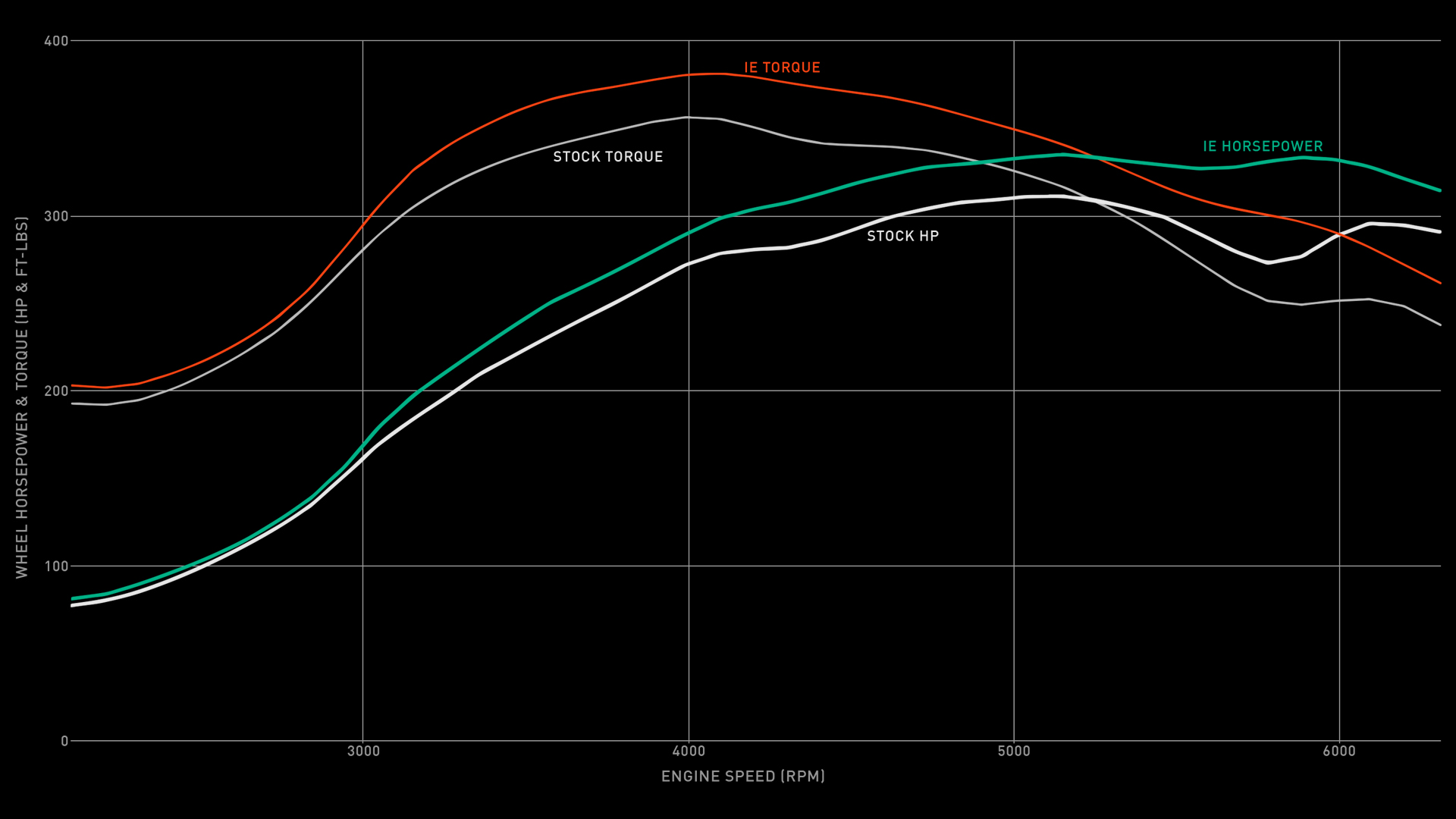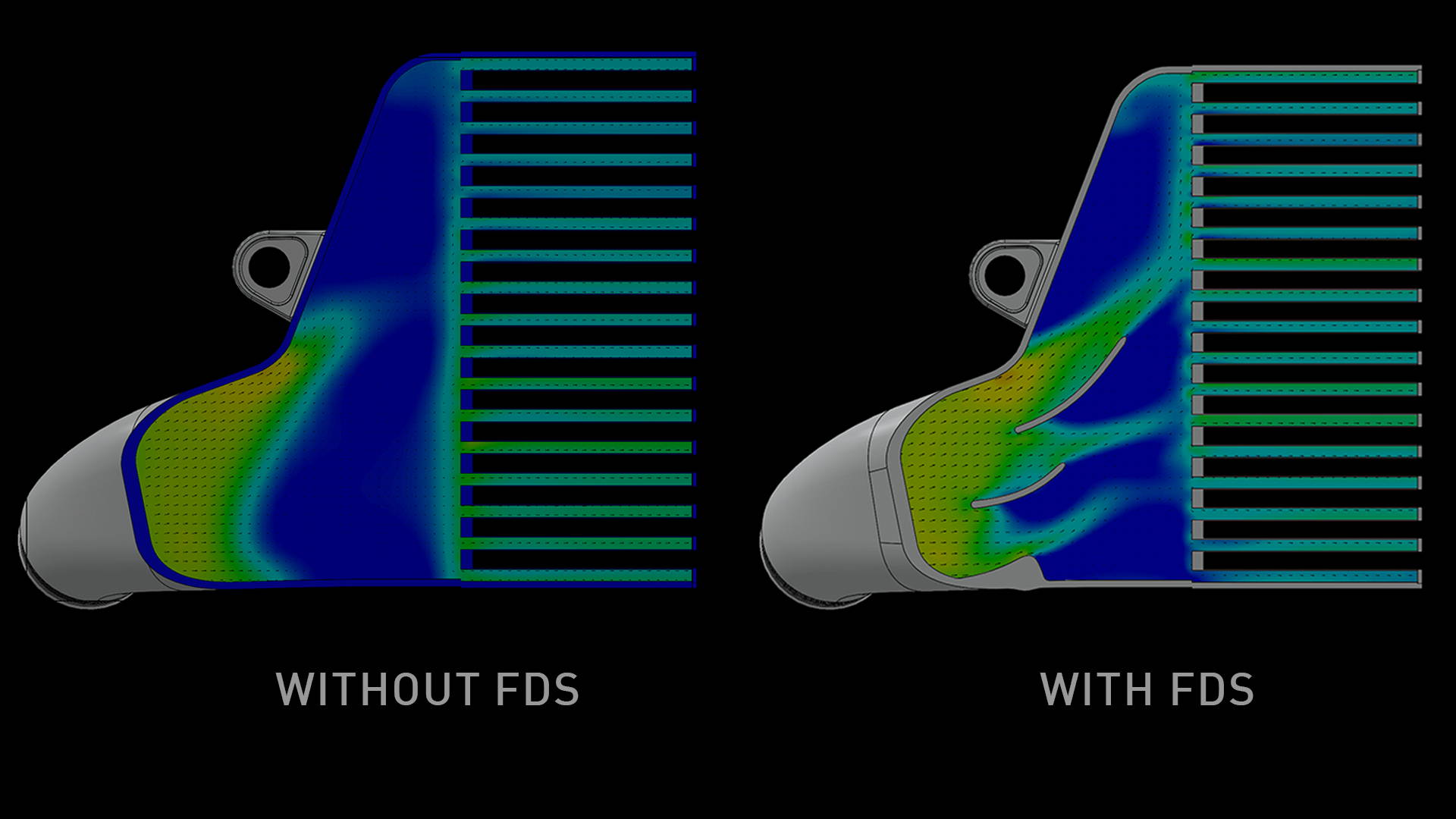 This comparison uses advanced Computational Fluid Dynamics (CFD) software to detail our FDS fin design's result on flow through the intercooler end tank. Notice the increased charge air distribution entering the top and across the intercooler core. The better this flow is distributed will increase intercooler efficiency and the speed at which it can expel heat from the core.  
The above gains are a result of various design details:
The massive increase in core size dramaticially reduces heat soak.


The internal FDS design forces air to utilize the entire core volume increasing effciency.



Lower intake air temps and reduced pressure drop increase horsepower and torque.
To learn more about each of these features click the design tab above.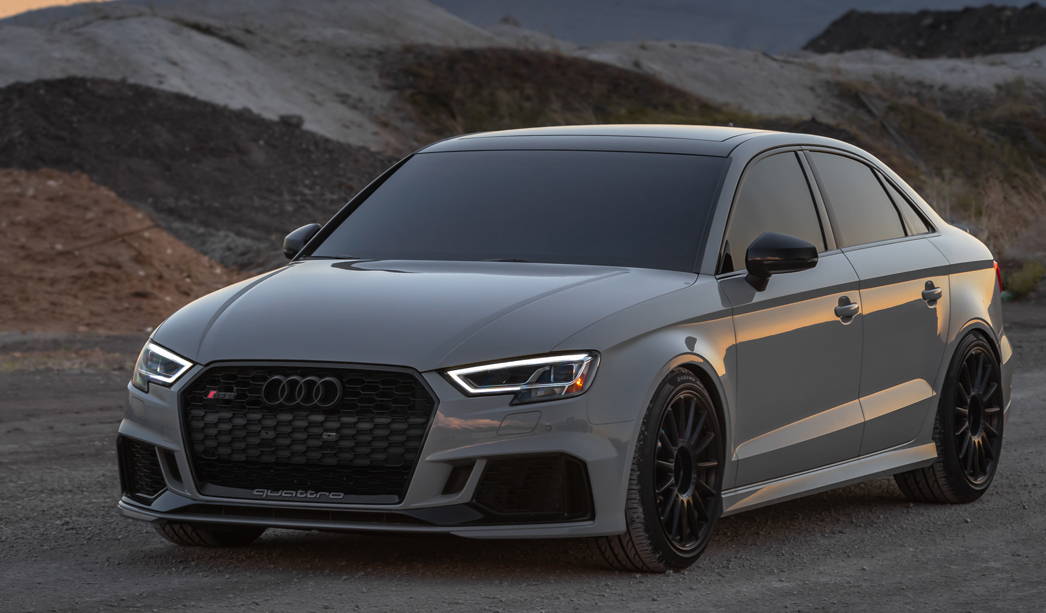 Install your new intercooler kit without any permanent modifications or installation hassles. The install process is straightforward and can be done with basic tools.
Install time around 2-3 hours
*European and most ROW (Rest-Of-World) models require a US/NA (North American) crash bar for installation.