Our premium HPFP internals kit for your Audi 4.0TT V8 engine upgrades both factory high-pressure fuel pumps with performance high-flow internals. Leading-quality components and strict QC process will reliably increase the fuel delivery from your stock fuel system with a set of 11.67mm pistons providing additional fuel support for larger turbos and ethanol fuel.
DESIGNED & MACHINED
IN THE USA
IN-HOUSE PRECISION
TWO UPGRADED
INTERNAL KITS
FOR STOCK PUMPS
HIGH-PRESSURE
HYBRID TURBO
FUELING SUPPORT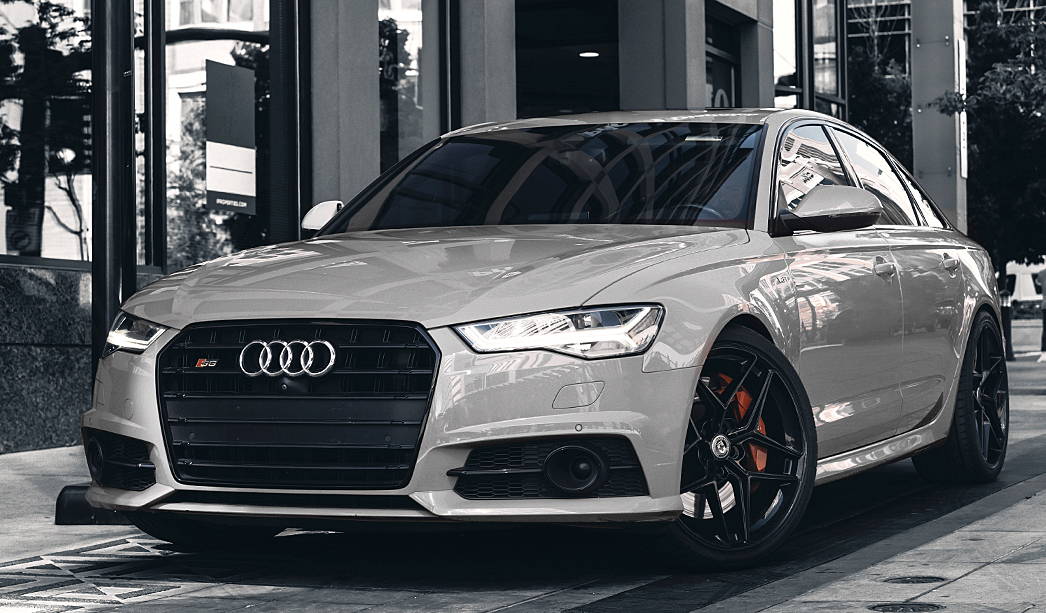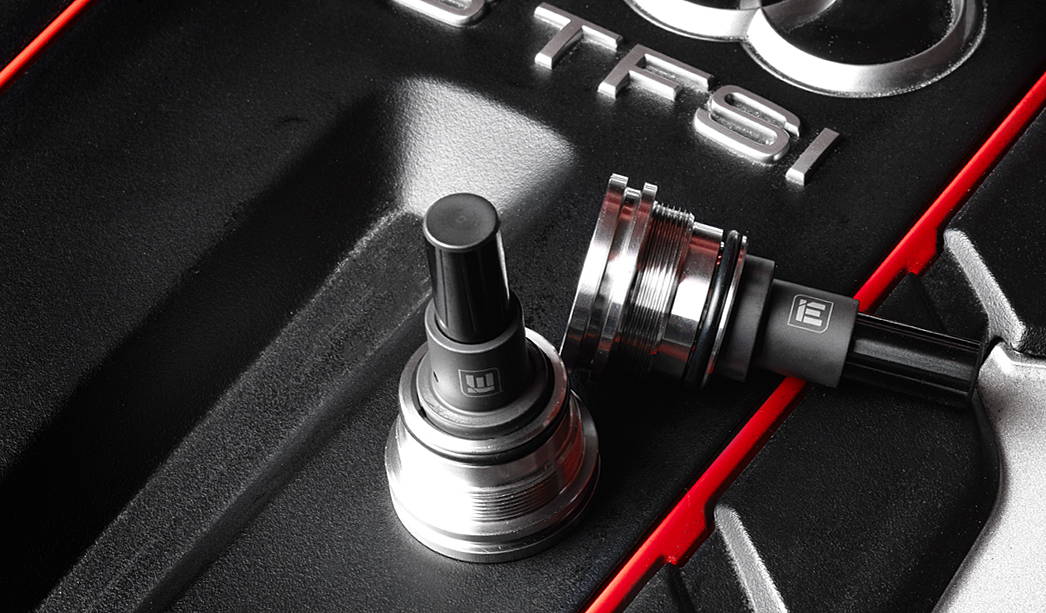 Two sets of HPFP internal kits to upgrade your stock pumps

Reliably adds a larger fuel ceiling for increased flow

Piston diameters increased to 11.67mm

Largest stroke volume available

Broken-in and bench tested on in-house pump dyno

Constant diameter piston design for long-life operation

Retains OE spring & retainer to avoid increased camshaft wear

Tool steel DLC coated pin

Nitrided tool steel cylinder

Molybdenum disulphide impregnated leak-free seal

Stainless steel seal body

Buna-N rubber oil resistant o ring

Individually tested and verified for extreme tolerances
The 4.0TT's high-pressure fuel pumps supply high-pressure fuel (exceeding 2900psi each) to the direct-injeciton fuel system injectors. When running turbo upgrades, especially with ethanol fuel blends, the stock HPFPs internal volumes become a limiting factor when increasing power. IE's HPFP internals install into your factory pump housings and increase the bore and piston size of the pump internals, allowing more flow, delivering more fuel, and allowing for more horsepower & torque from your hardware and tuning upgrades.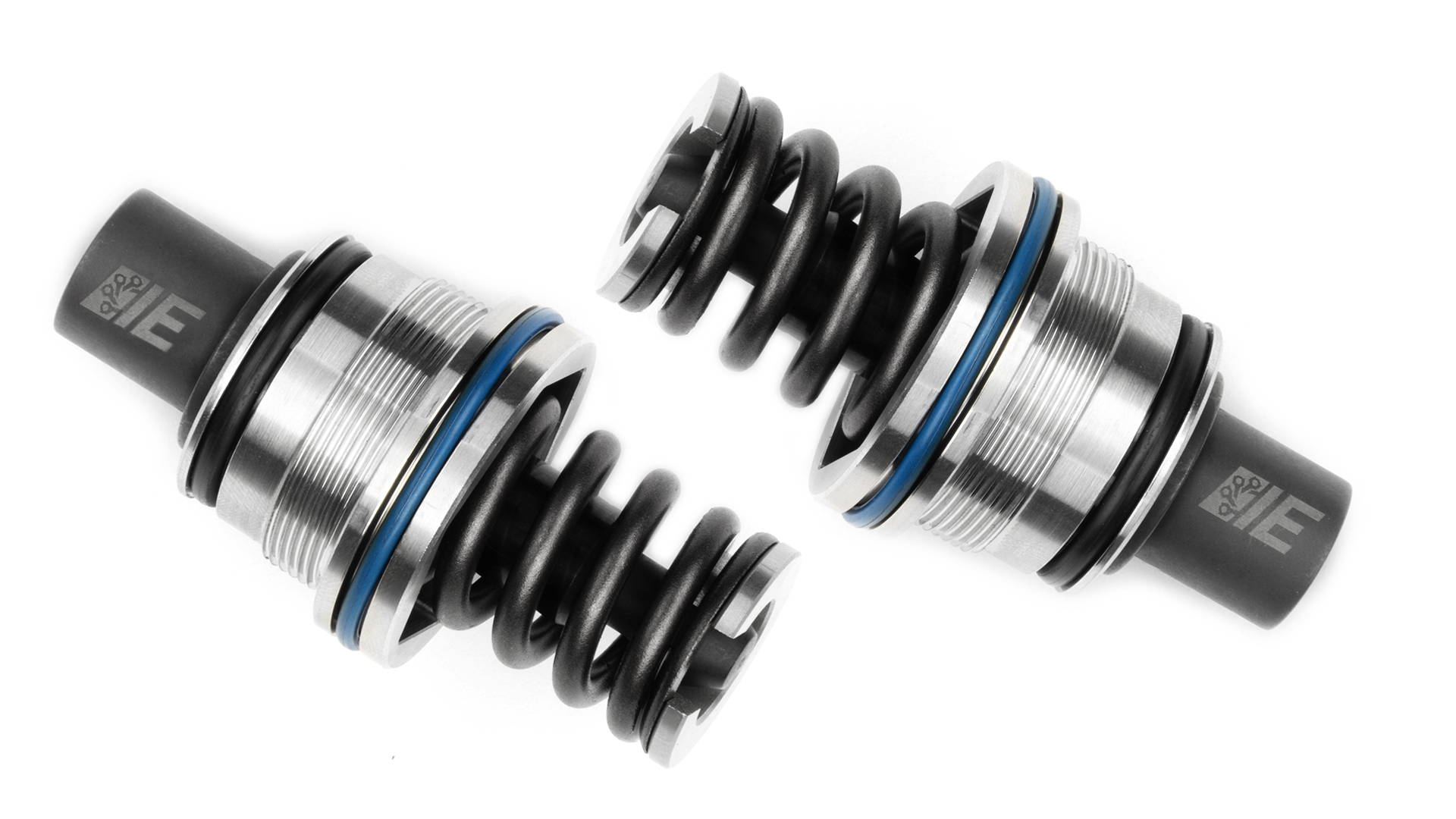 Flow testing was performed to measure the increase in flow rate which produced a maximum result of 38.58% gain over stock!
Every piston and cylinder is CNC machined to exacting sizes, assembled, and measured as a matching set in-house. Tolerances are hand-verified using specialized measurement tools and verified down to 0.00005 of an inch to ensure reliability and proper function.
Engineered & manufactured in the USA
INCLUDED LIMITED WARRANTY
Due to the extreme machining and coating tolerances, Integrated Engineering offers a limited warranty on this product:
Six months from the day of purchase (unlimited miles) for 4.0TT internal HPFP kits.
Many aftermarket HPFP options use a stepped-diameter piston in a cost-saving effort to reuse the already weak and problematic factory seal. A stepped design dramatically reduces the contact between the pin and cylinder, causing instability of the pin stroke leading to increased wear. IE assemblies use a constant diameter pin which maintains its larger size through the entire piston shaft. This engineering detail increases the contact between the pin and cylinder by over 50%, increasing pin stability and an even greater displacement.
DLC (diamond-like carbon coating) is applied to the tool steel piston to increase surface hardness, reduce friciton, and provide excellent wear resistance from it's self-lubricating properties. This advanced coating drastically extends piston and pump life.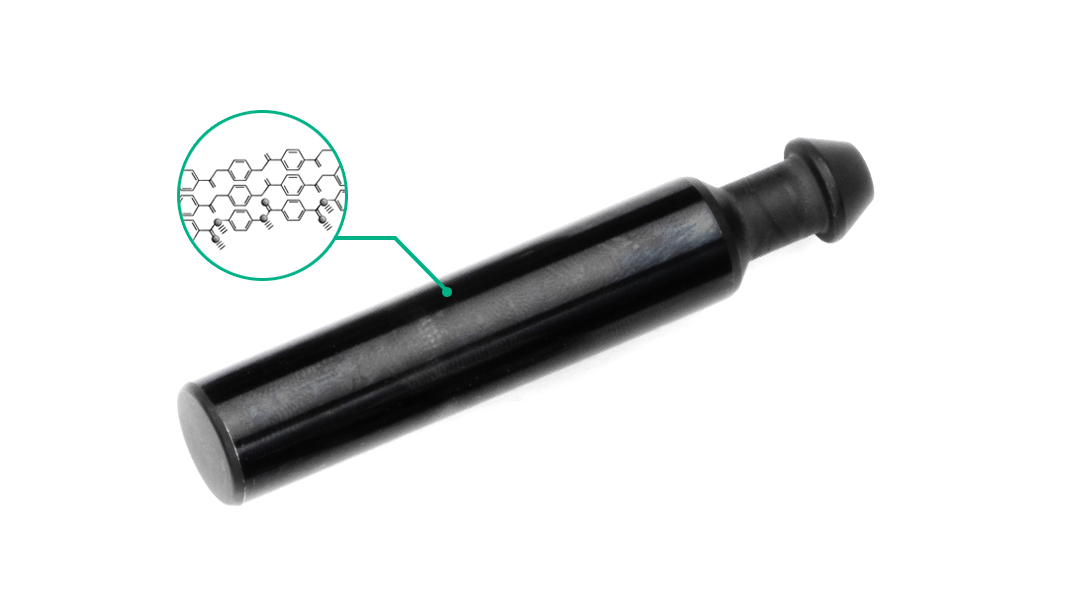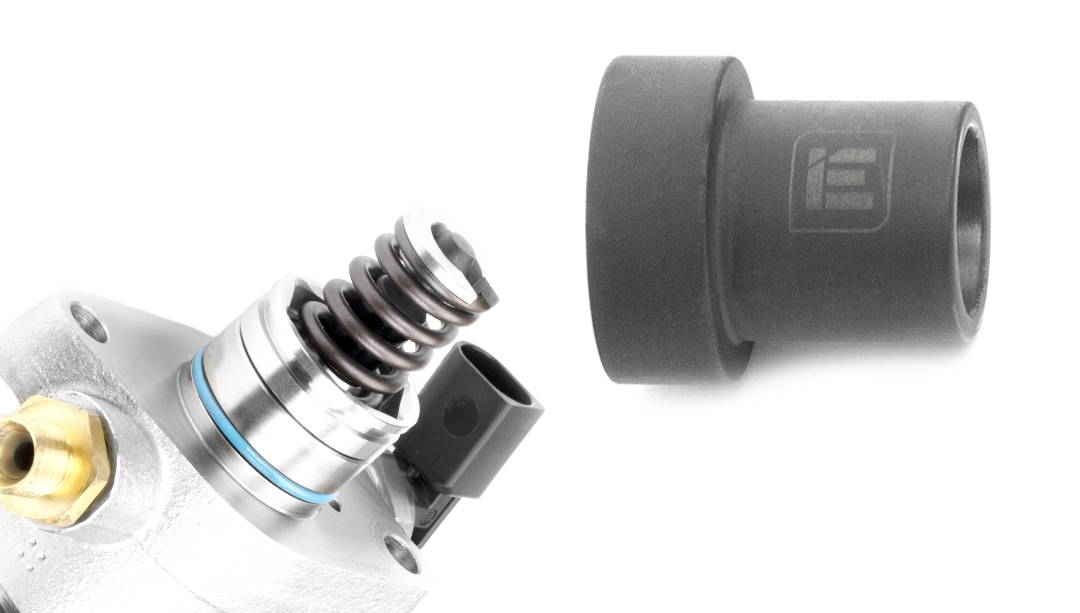 The pin cylinder is subject up to 19000 strokes a minute and is lubricated by fuel only. To provide long life and withstand this torture, our tool steel cylinder is nitrided. This advanced process infuses nitrogen atoms into the atomic structure of the outer surface of the component, increasing surface hardness and wear properties drastically. The thickness and quality of every nitride cylinder is independently verified by a specialty lab.
A CNC machined stainless steel pump body holds our molybdenum disulphide seal, which is ideal for reducing friction and maintaining stiffness. The seal is spring energized to increase reliability and provide constant outward pressure. The body is sealed to the pump with a quality Buna-N (acrylonitrile butadiene) rubber o ring, ensuring it will hold up against heat and a wide range of fuels. What may seem like minor features add up to ensure long life and trouble-free operation.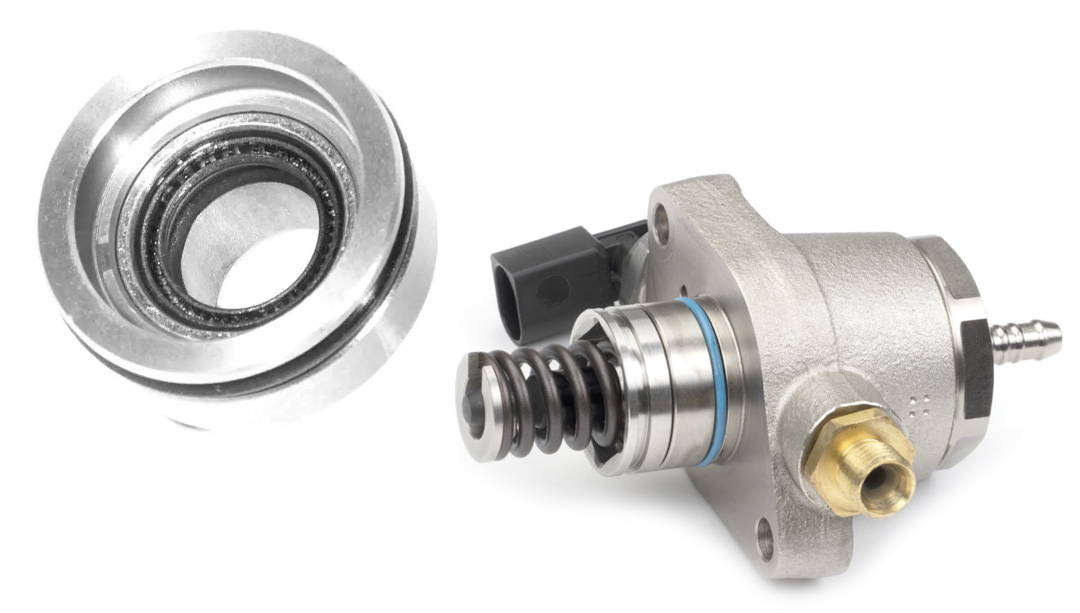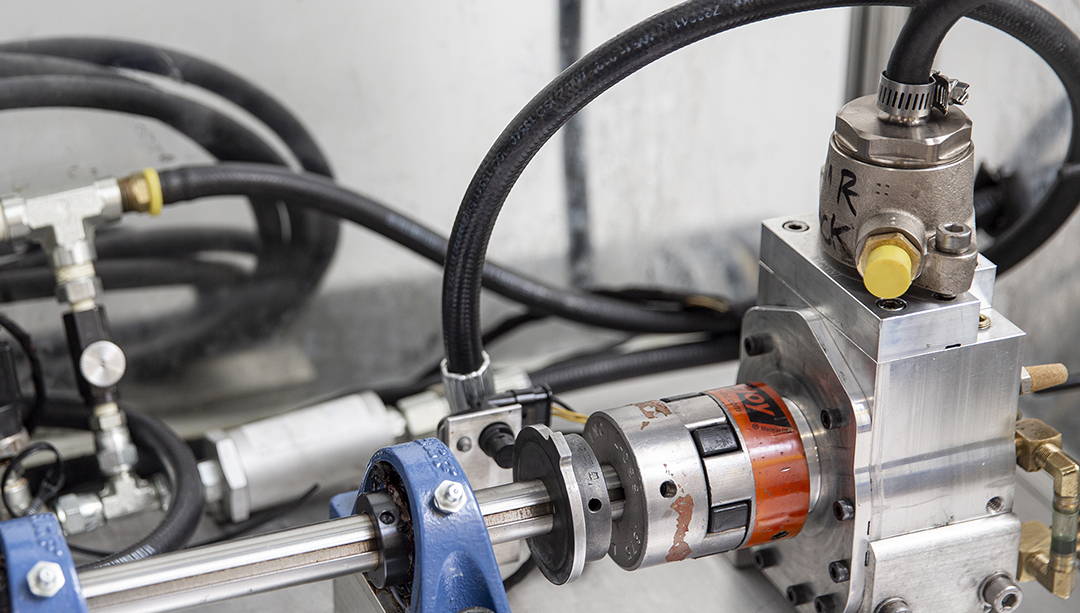 Our Audi C7 4.0TT HPFP designs are verified and torture-tested on our own application-specific fuel pump dyno. This machine is able to replicate countless miles and various RPM situations to substantiate every detail of the HPFP design. This strict engineering process, combined with our 100% in-house CNC machining, obsessed quality control, and top-shelf components is why IE HPFP Kits have earned their esteem and reputation for reliability.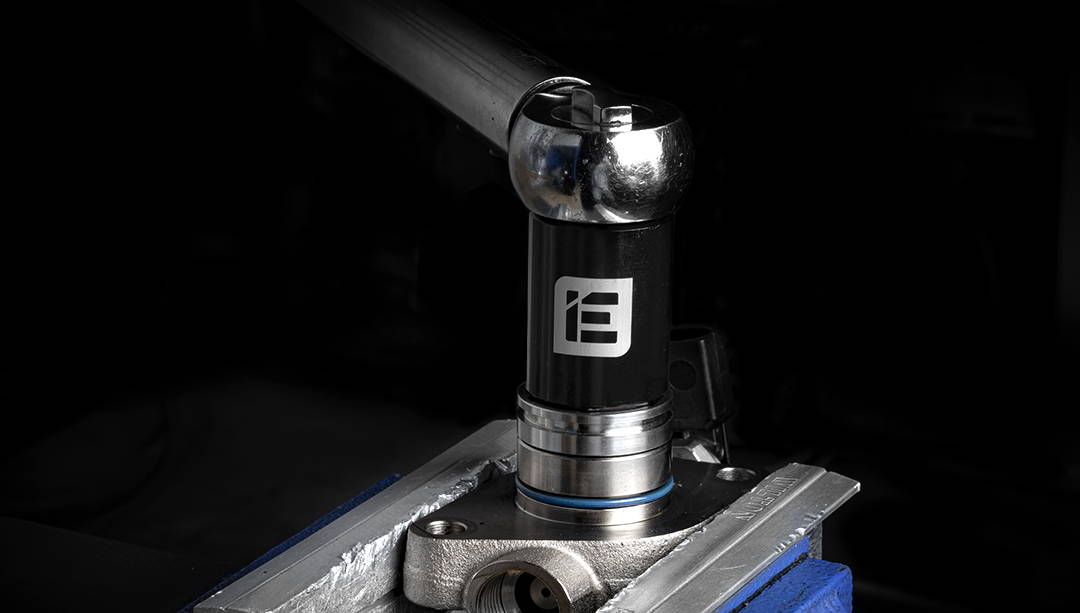 Disassembly & assembly of the factory HPFP housing requires a specialty tool to thread the assembly housing into the pump body. We have designed and manufactured ours to fit directly to 1/2" drive socket and torque wrenches. This offers better leverage for unthreading the body and reliable torque spec to complete the install process without any hassles to make the job easy.
HPFP Socket Tool sold separately
Installing your new HPFP kit is straightforward with the correct tools and does not require any permanent modifications. Involves fuel lines and special care to avoid contamination in a clean environment; experienced or professional installation is highly recommended.
Install time around 2-3 hours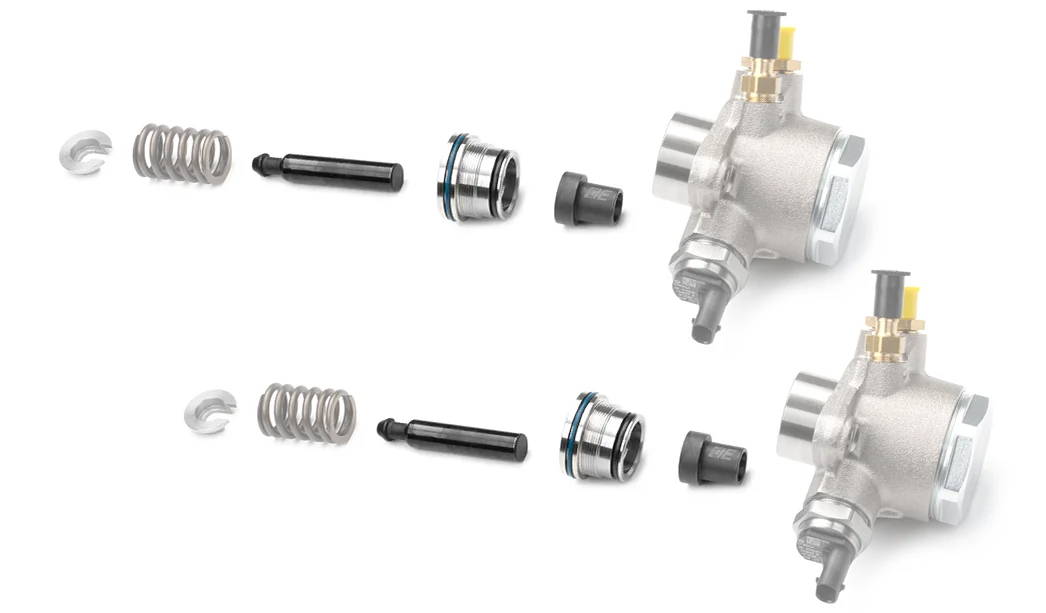 KIT INLCUDES TWO COMPLETE IE HPFP UPGRADE INTERNAL KITS REQUIRED TO UPGRADE BOTH PUMPS FOUND ON C7/C7.5 4.0TT ENIGNES