Upgrading to IE Midpipes on your Audi B9/B9.5 S4 or S5 is an easy and fast way to add an aggressive exhaust note. Superior engineering and quality craftsmanship will ensure a long-lasting upgrade for your 3.0T that delivers fun, and addicting exhaust sounds daily.
HIGH-FLOW
STRAIGHT-PIPE
RESONATOR DELETES
TIG WELDED
304 STAINLESS
QUALITY EXHAUST
FAST & EASY
EXHAUST SOUND
UNMUTE YOUR ENGINE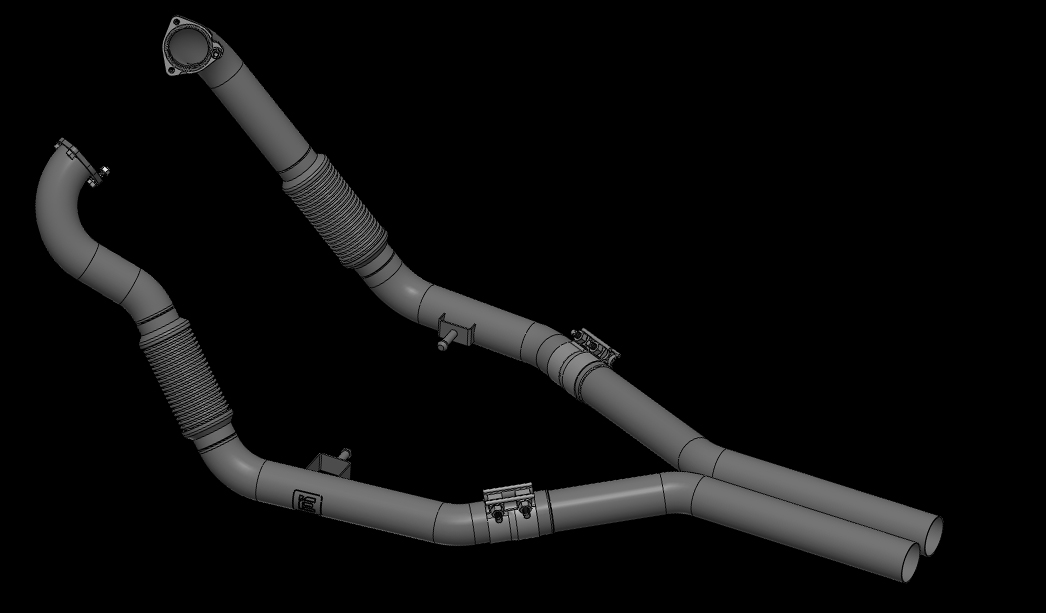 IE midpipes for B9/B9.5 S4 & S5 deliver aggressive sound, quality finish, reliable operation, straightforward install, and affordable fun.
Engineered for enhanced engine sound

High-flow design deletes resonators

TIG-welded 304 stainless steel

Reliable OEM-quality flex sections

Leak-free exhaust clamps

Integrated rear stud for easier install

Reinforced mounting brackets for long-life

Easy to install with minimal tools

Full kit includes all hardware and clamps

Bolt-in install, no cutting or welding required

63.5mm OD / 60.25mm ID
Located between the downpipe outlets and center resonator, midpipes make up roughly 12 feet of factory tubing and two large resonators. Upgrading this section removes the resonators and ultimately frees up the middle of the exhaust system improving flow and exhaust notes.

This helpful diagram splits the factory exhaust into sections as an example to simplify the system.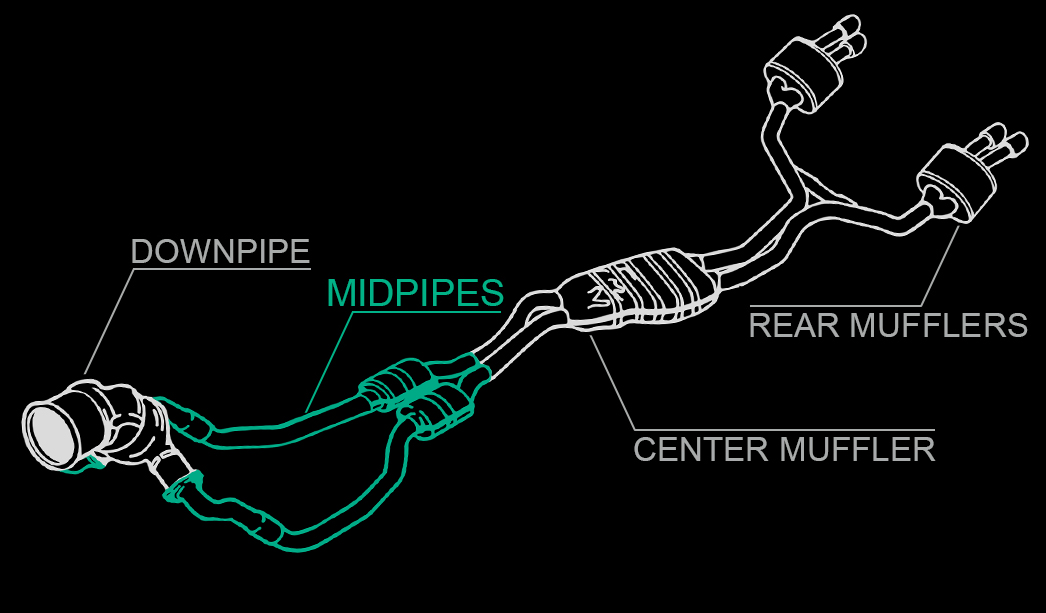 IE midpipes are manufactured from high-quality 304 stainless steel tubing. This material is premium for exhaust systems and provides lighter weight and superior corrosion resistance. Enjoy the trouble-free and long-life operation of your exhaust system upgrade.

This perfectly crafted exhaust upgrade exceeds even the factory fit. IE engineers take extra steps with advanced 3D scanning technology and rapid prototyping to design these exhaust parts with exacting alignments without any interference or rubbing.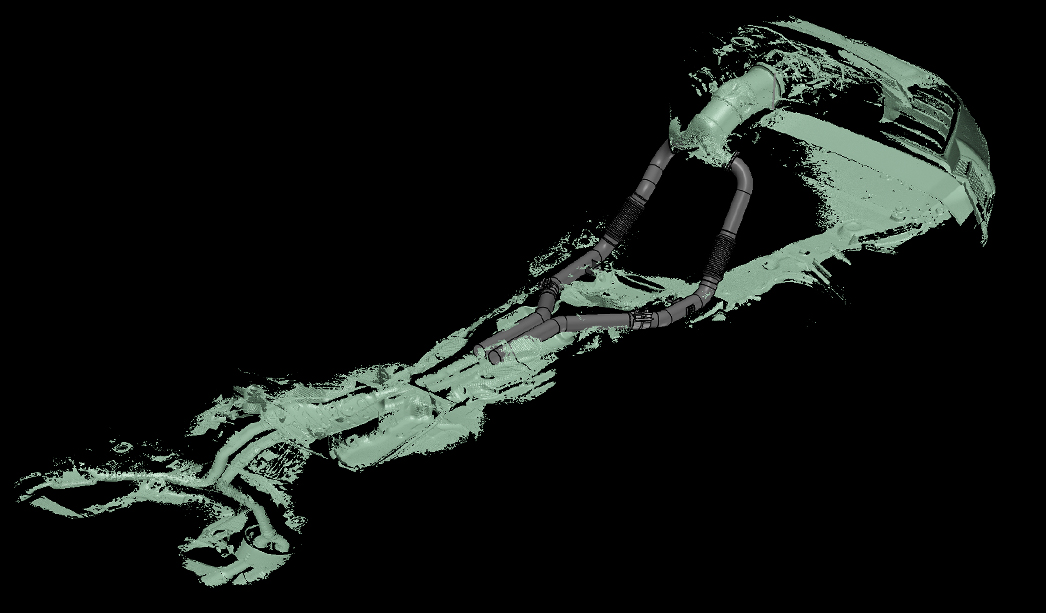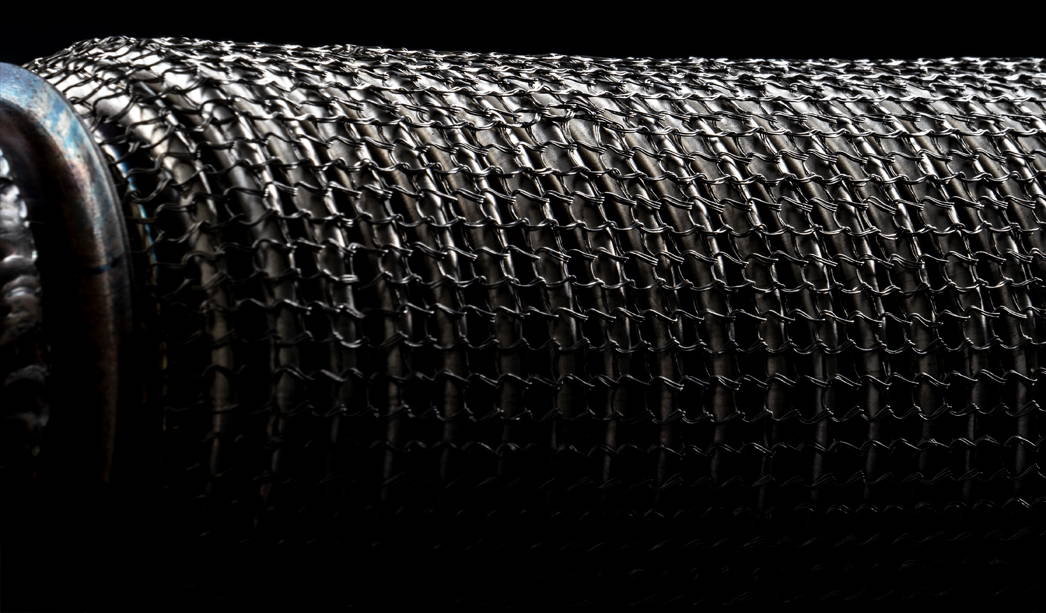 It's all in the details. Typical aftermarket flex sections found on many cheaper exhaust parts are the primary failure point, causing annoying leaks and performance issues. Our OE quality TIG-welded and liner reinforced flex sections are incredibly resilient to splitting or cracking for complete reliability.
The S4 & S5 3.0T engine is an absolute powerhouse capable of delivering tons of power and driver enjoyment; unfortunately, the factory exhaust is full of resonators and mufflers to silence the fun. IE's midpipes are an affordable solution that modifies the stock exhaust system by removing factory resonators and replacing them with high-quality straight pipes resulting in a much-improved exhaust note.
With IE's Midpipes and downpipe upgrades, you can replace individual sections or variations of the exhaust to dial the volume to your preference.
| | | | |
| --- | --- | --- | --- |
| STOCK | MIDPIPES ONLY | DOWNPIPE ONLY | MIDPIPES + DOWNPIPE |
| | | | |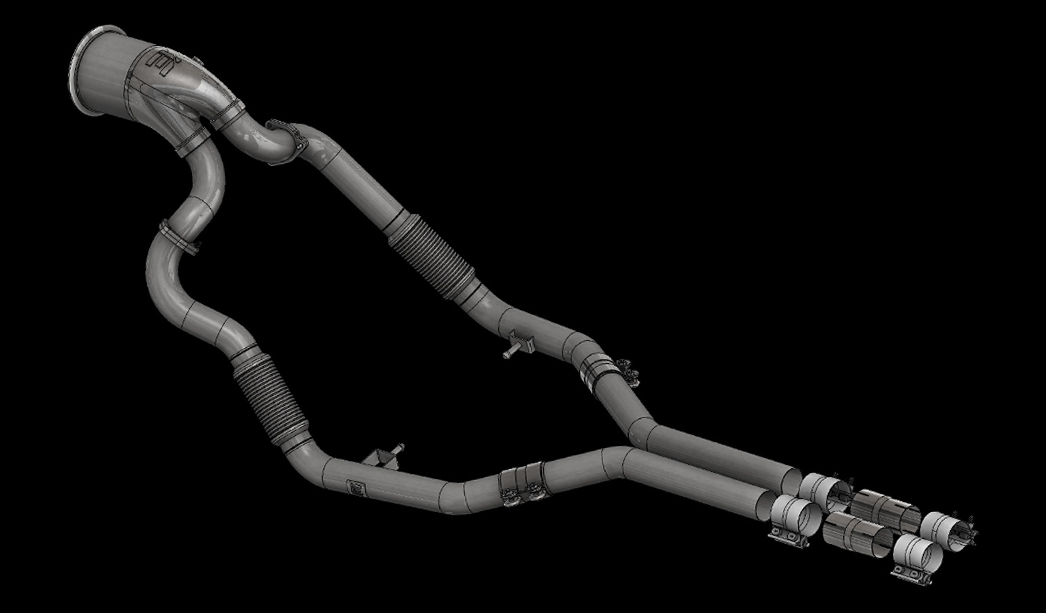 3D model of IE midpipes and downpipe upgrades combined
Adding IE midpipes to your stock exhaust system is perfect for daily drivers looking for a noticeably increased exhaust note without attracting too much attention. Combine your IE Midpipes with an IE Downpipe upgrade for a more aggressive motorsport sound, and let that turbocharged V6 scream!

IE Downpipe requires Stage 2 ECU tuning. No changes in tuning are required for mipipes only.

Install your IE midpipes without any permanent modifications or installation hassles. The installation process is straightforward and accomplished with standard hand tools.
Install time around 2 hours