The IE Aluminum Charge Pipe Kit for Audi B9 S4, S5, A6, A7, & SQ5 eliminates factory bottlenecks and weak plastic materials for increased flow and strength. Our TIG-welded individual billet hose ends provide a reliable crush-proof base with grip-lock ribbing to keep boost hoses securely in place in even the most demanding performance and hybrid turbo builds.
HOT SIDE & COLD SIDE
ALUMINUM
CHARGE PIPES
INDIVIDUAL
STRONG BILLET
MACHINED HOSE ENDS
FLOW OPTIMIZED
67MM DIAMETER
CONSISTENT PIPING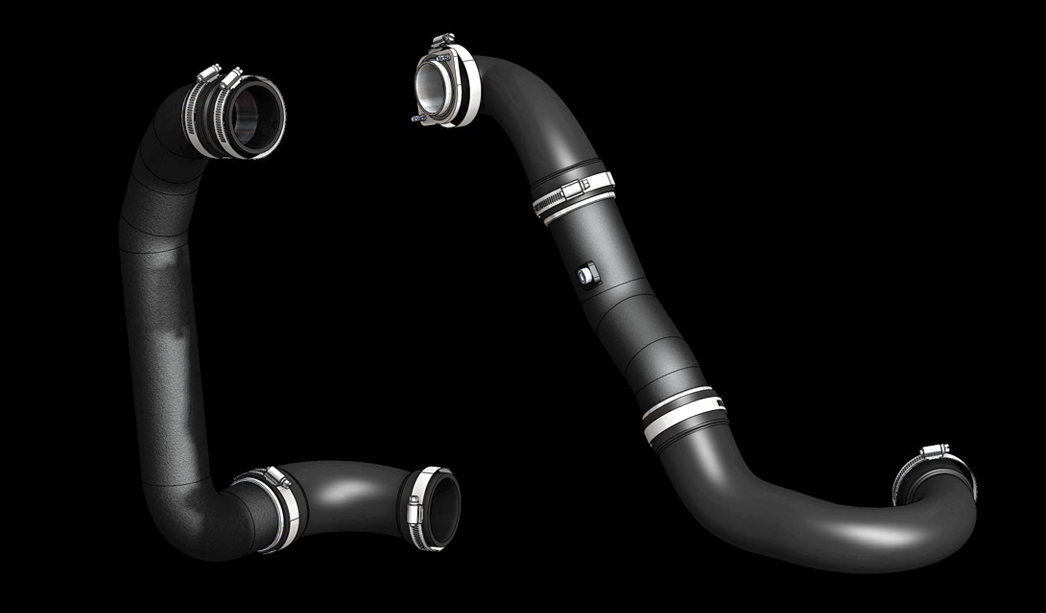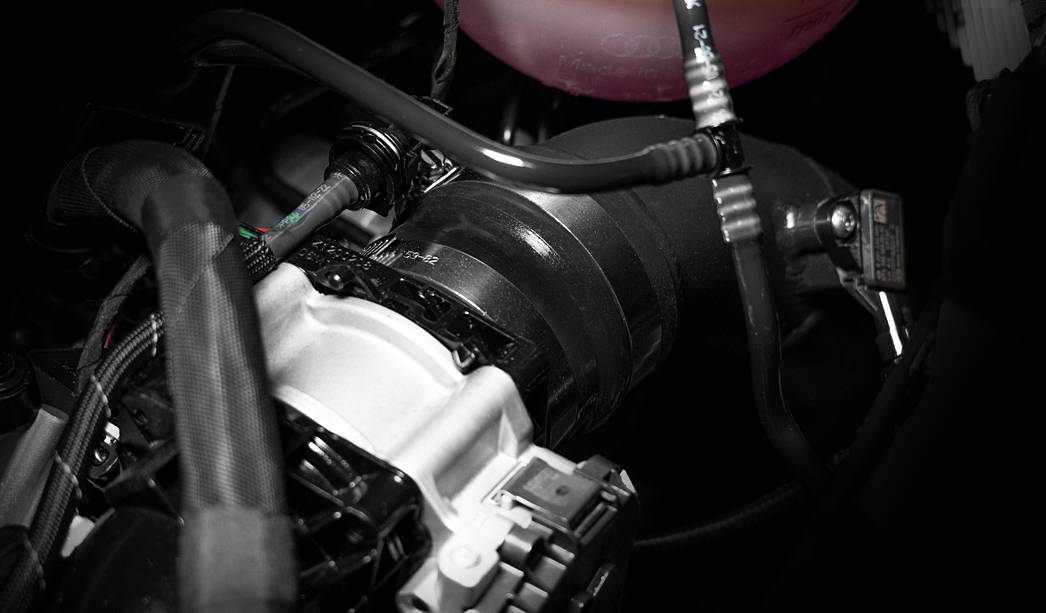 Replaces restrictive, pinched, and plastic stock parts

Includes complete replacement from turbo to throttle body

Aluminum hot side and cold side charge pipes

Constant diameter design removes factory bottlenecks

Larger 67mm inner diameter vs. small stock 63.5mm diameter

Mandrel bent piping & smooth silicone reduce turbulence

Reliable long-life TIG welded aluminum

Strong crush-proof individual billet hose ends

Secure CNC-machined radius edge and grip-lock ribbing

100% complete bolt-in replacement

Black powder coat finish for a long-lasting attractive look
IE charge pipes are performance engineered to eliminate the stock-equipped intercooler piping's small diameter, pinched sections, and abrupt bends. Our increased 67mm consistent sizing and smooth flow path remove any possibility for flow restrictions or power limitations from the charge piping on performance builds.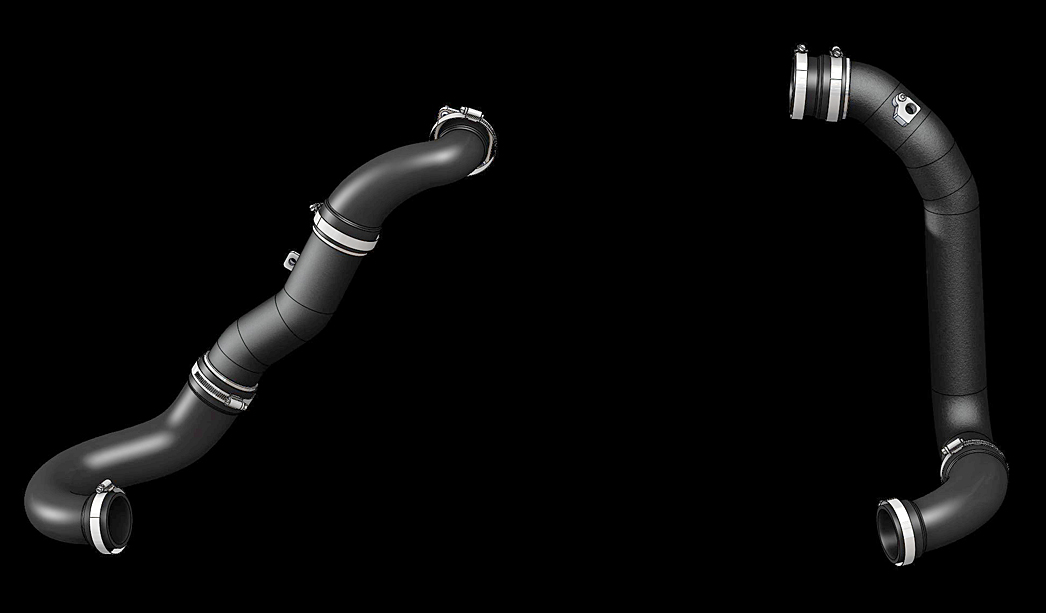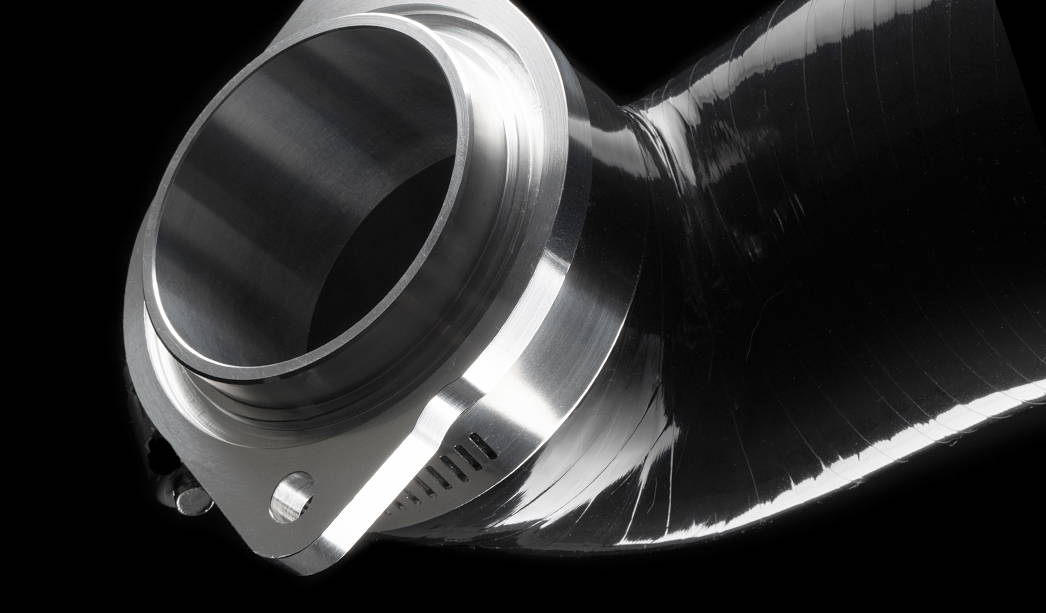 Say goodbye to cracked plastic, inferior materials, and boost leaks for good. Our kit replaces both the hot and cold side piping with mandrel bent and TIG welded aluminum charge pipes for maximum durability and performance. We've also upgraded the couplers with strong five-ply smooth-flow silicone couplers and stainless clamps, ensuring a complete and lasting upgrade.
Typical aftermarket charge pipe designs roll a bead into the end of the thin aluminum pipe, which can crush under hose clamps and lead to boost leaks. Our charge pipes feature individual billet thick-wall hose ends TIG welded onto each pipe end for maximum durability. We took it further with machined grip-lock ribbing and radius ends to ensure your boost connections stay secure under the most demanding high-boost builds.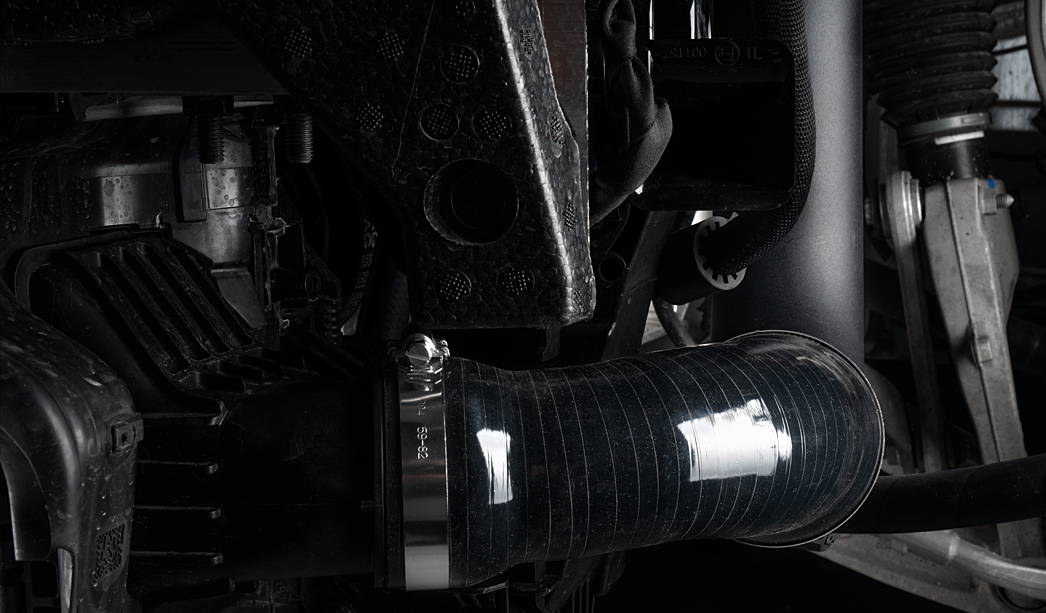 BUILD THE ULTIMATE INTAKE SYSTEM
We've developed our charge pipe upgrade to perfectly complement our intake, turbo inlet, and intercooler options, providing a complete and optimized charge air system from the intake to the throttle body. With your existing IE hardware, your new charge pipes are an easy bolt-in job.

No hardware upgrades are required to install charge pipes, and this kit will work with IE brand or stock components.
Compatibility with non-IE brand hardware parts is not guaranteed.
QUALITY IS IN THE DETAILS
IE engineers optimize performance in the available space using 3D scanning tools and rapid prototyping. This cutting-edge technology and meticulous attention to detail ensure a perfect, factory-like fit without interference or annoying rattles.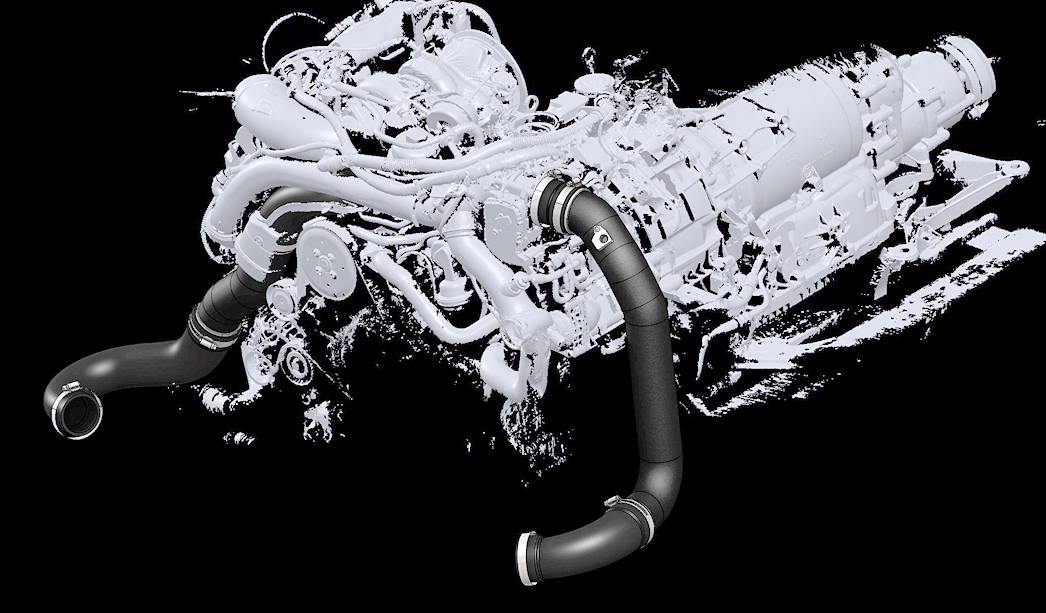 Your new IE Performance Charge Pipe Kit includes all the necessary components and can be installed with basic mechanic tools. However, the process requires removing the front bumper and accessing some hard-to-reach areas, so we highly recommend reading the installation guide beforehand to ensure a smooth and prepared installation.

Install time: 2-3 hours