The IE ProCore Downpipe for your Audi B9 S4 or S5 delivers an improved exhaust note and increased flow. Our in-house engineered 6" 400CPSI catalytic converter channels substantial flow to support upgraded engine tunes and larger turbochargers. The specialty tri-core design and precious metal coatings align with ECU emissions requirements so that you can upgrade without the check engine light.
IE PROCORE
CEL-FREE
NO CHECK ENGINE LIGHT
HIGH-FLOW
6" 400CPSI
CATALYTIC CONVERTER
SUPPORTS
STOCK & HYBRID
TURBOCHARGERS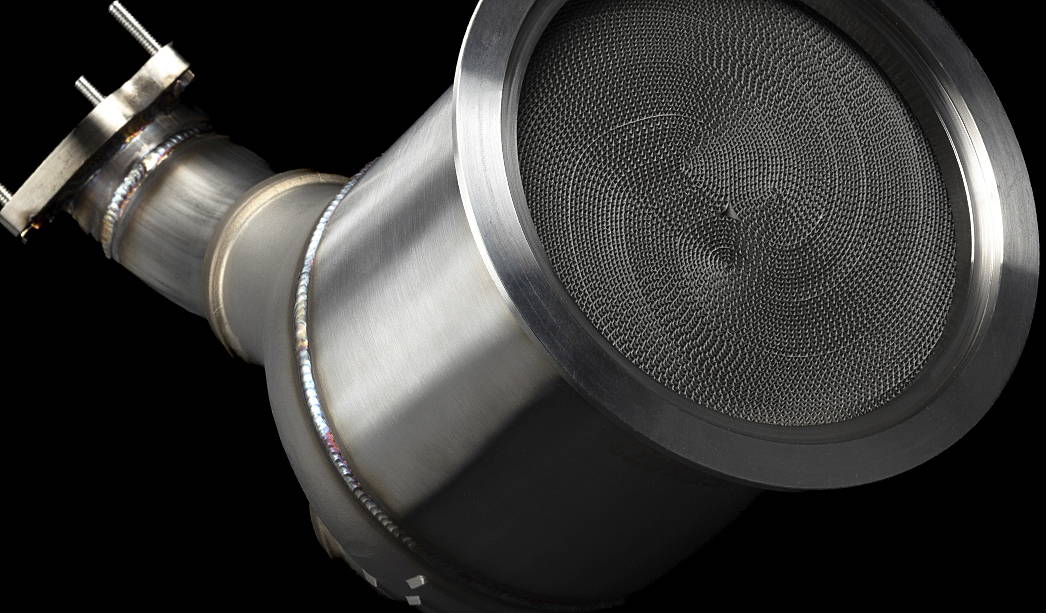 IE ProCore catalyst
No check engine light
High-flow design
Supports hybrid & large turbo power
Increases sound
Full and enriched exhaust note
Bolt-on direct fit
No cutting, no welding, no hassle
High quality
Stainless steel, TIG welded, & investment casting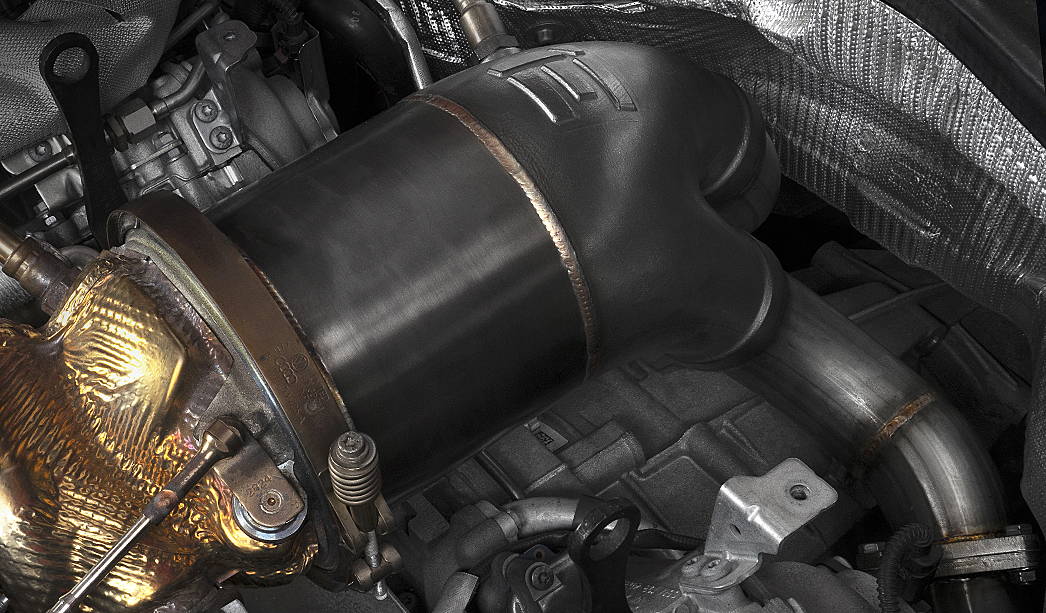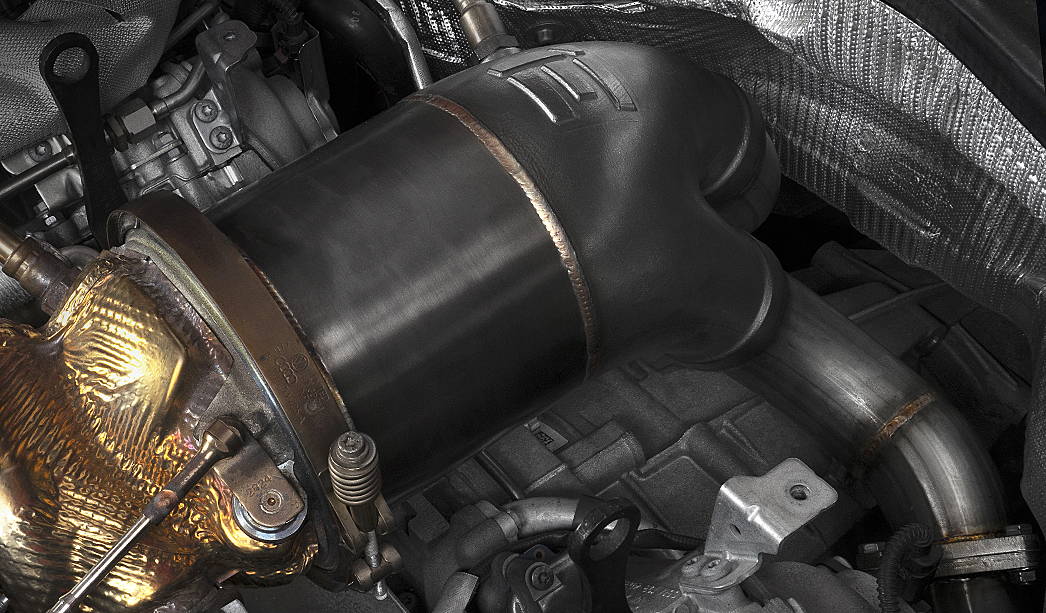 IE ProCore catalyst -No check engine light
High-flow design -Supports hybrid & large turbo power

Increases sound

-Full and enriched exhaust note

Bolt-on direct fit -No cutting, no welding, no hassle
High quality -Stainless steel, TIG welded, & investment casting
IE's in-house engineered ProCore Catalyst features our own tri-core design with a specialized coating, enabling it to pass vehicle readiness monitors without triggering a check engine light. An advanced molecular bonded wash process applies the precious metal coatings to ensure long-life reliability. Whether you're looking to improve the exhaust note from your 3.0T or building a track-destroying hybrid turbo setup, enjoy your exhaust without the annoying check engine light.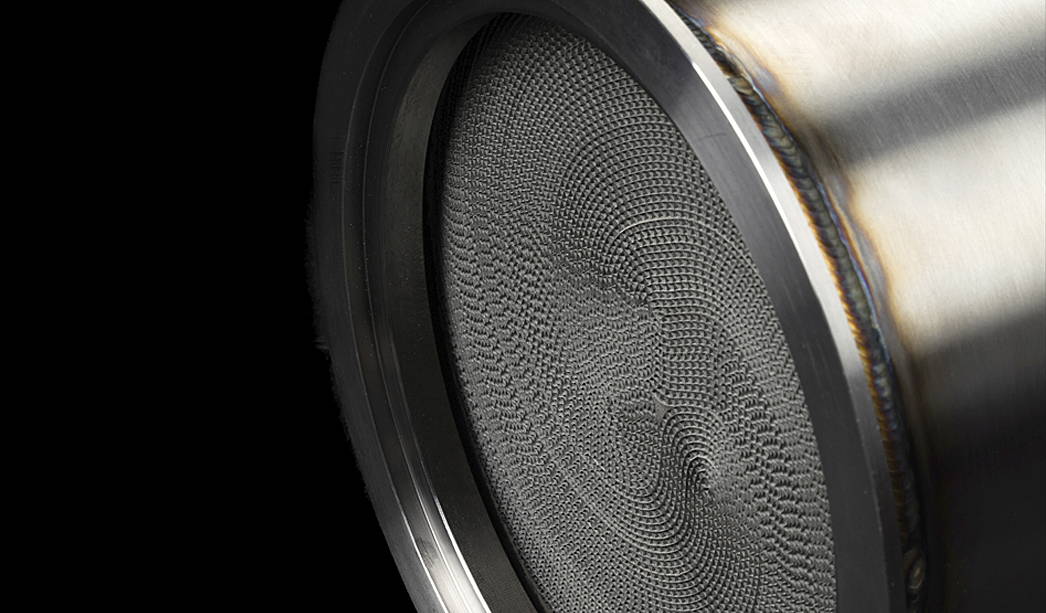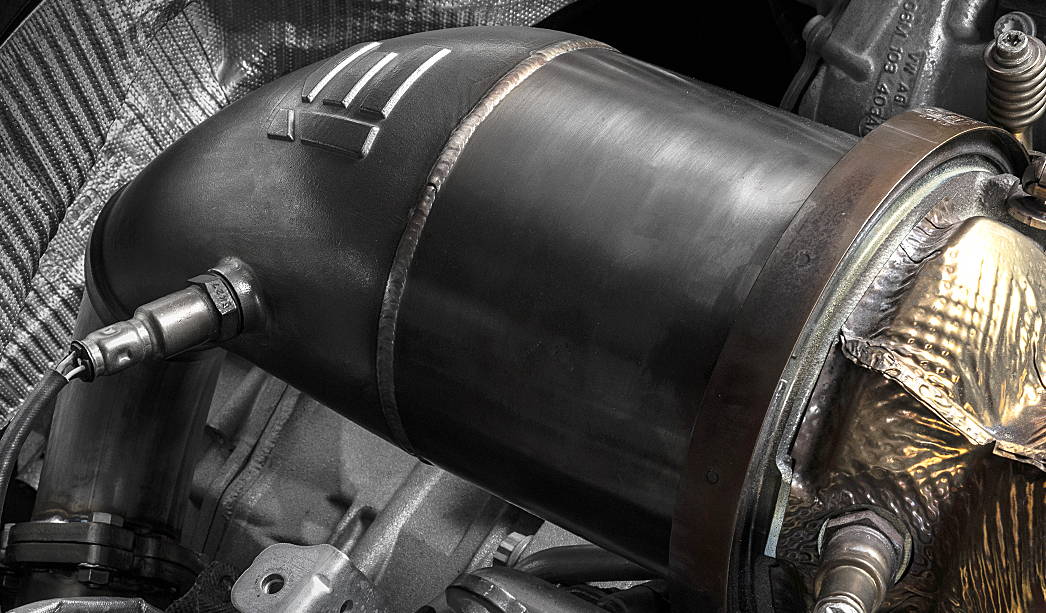 No check engine light does not equal reduced power. The 6" 400CPSI CAT maintains optimal flow to support substantial power gains up to large and hybrid turbochargers. Your IE ProCore downpipe will pass vehicle readiness monitors and allow total and complete power, torque, and spool potential from your hardware and tuning upgrade investments.
Advanced 3D scanning tools and cutting-edge software provide our engineers with a high-resolution digital model of Audi's unique 3.0T engine. This data is then used to maximize the downpipe size for flow and ensure perfect and factory-like fitment.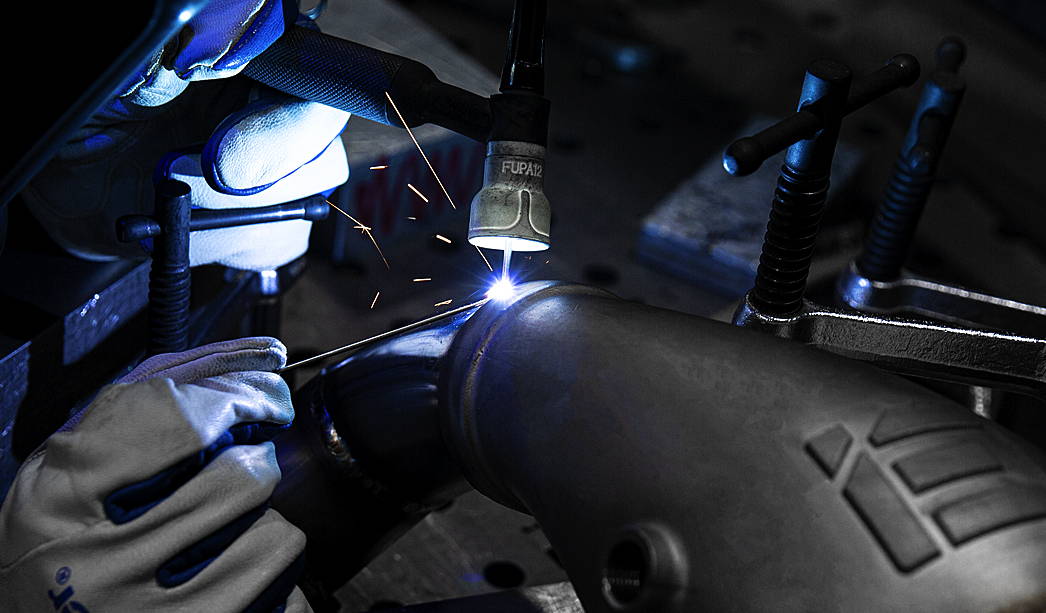 CUTTING-EDGE MANUFACTURING
IE downpipes are manufactured with quality materials for lasting strength and performance. The T304L stainless steel investment cast body smoothly transitions exhaust flow from the massive 6" CAT to the dual 2.5" mandrel bent exhaust legs. All joints are hand TIG welded using precise fixtures and tooling for a seamless, leak-free fit.

The stock downpipe becomes a significant restriction when upgrading to a larger hybrid turbo. IE's cast downpipe is a direct fit to available upgraded turbochargers on the market and will unleash the complete horsepower, torque, and spool potential from your turbocharger investment.
Our IE B9 3.0T intake systems, turbo inlet pipe, and downpipe are hybrid optimized, making the installation of popular turbo upgrades an easy bolt-in process.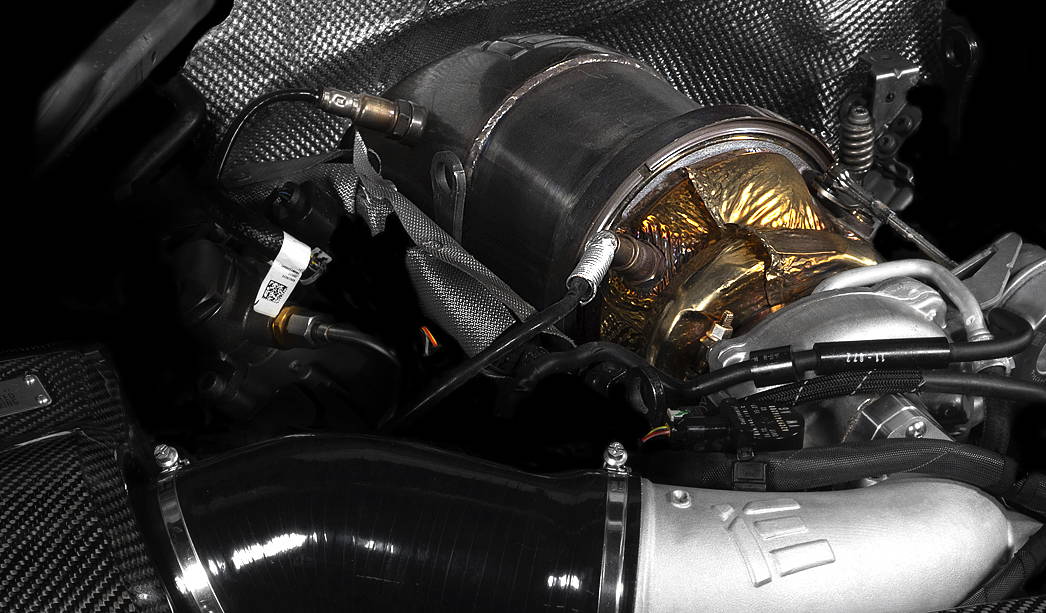 Real-world power numbers are achieved using our in-house dyno cells to verify the efficiency of the downpipe design. Dyno testing performed in controlled conditions on a hybrid turbo equipped B9 S4 resulted in consistent and significant power gains of 45HP & 41FT-LBS to the wheels!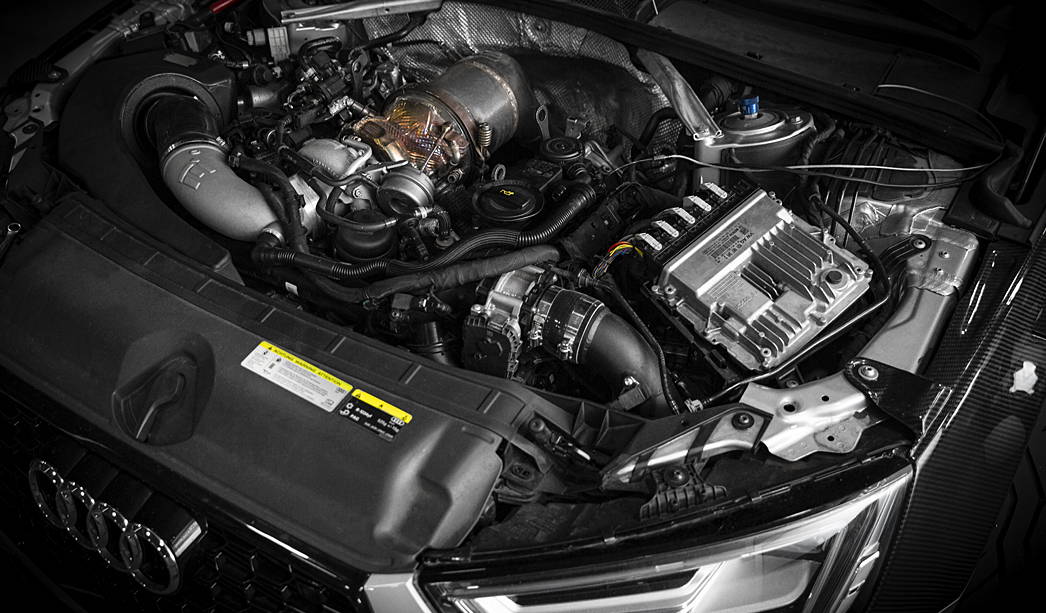 The following chart details the power gains (WHP & WTQ) over the baseline power numbers taken from the stock downpipe on our hybrid turbo development S4.
The "0" baseline is the maximum power/torque made, and each following increment is the additional power gained from the IE downpipe upgrade.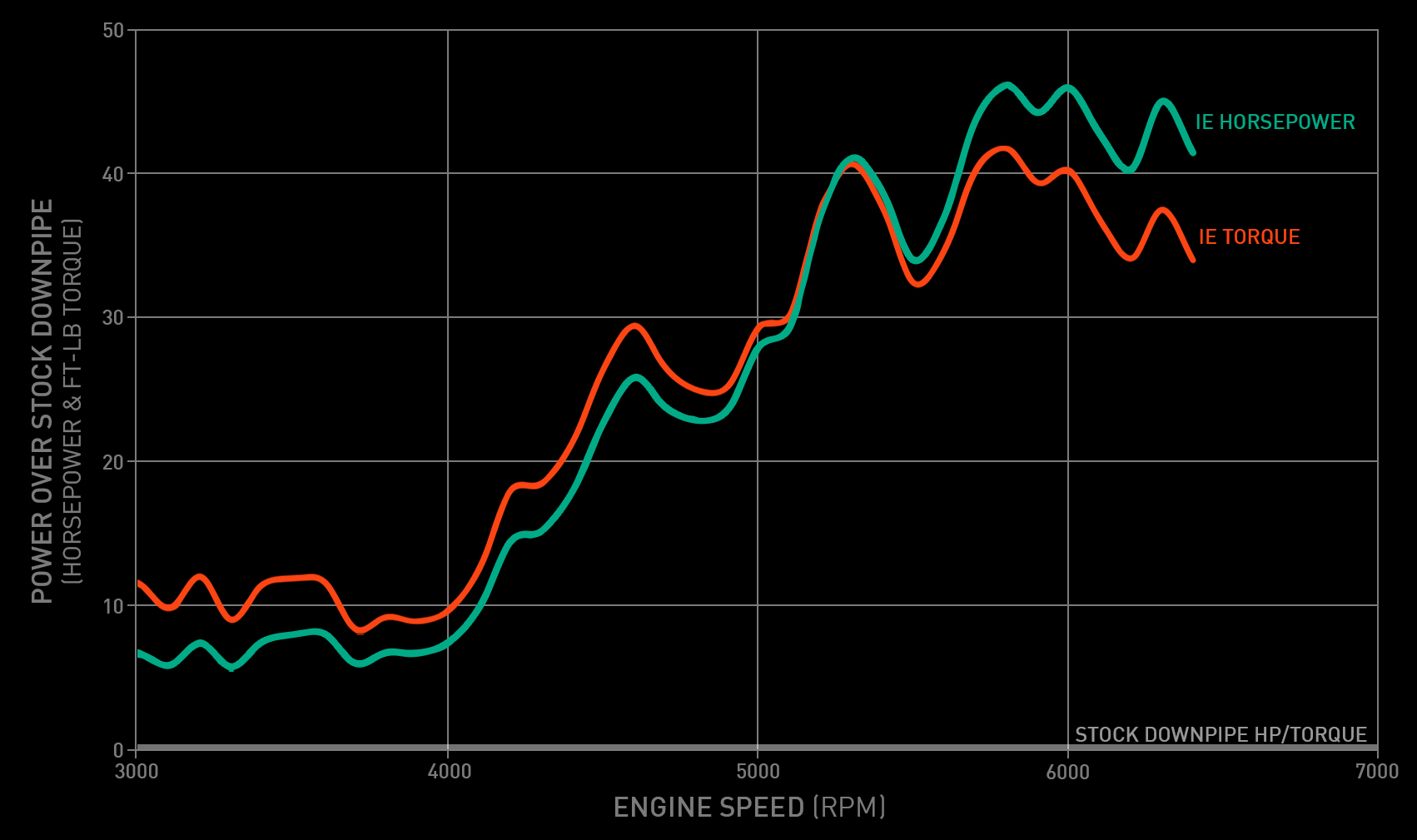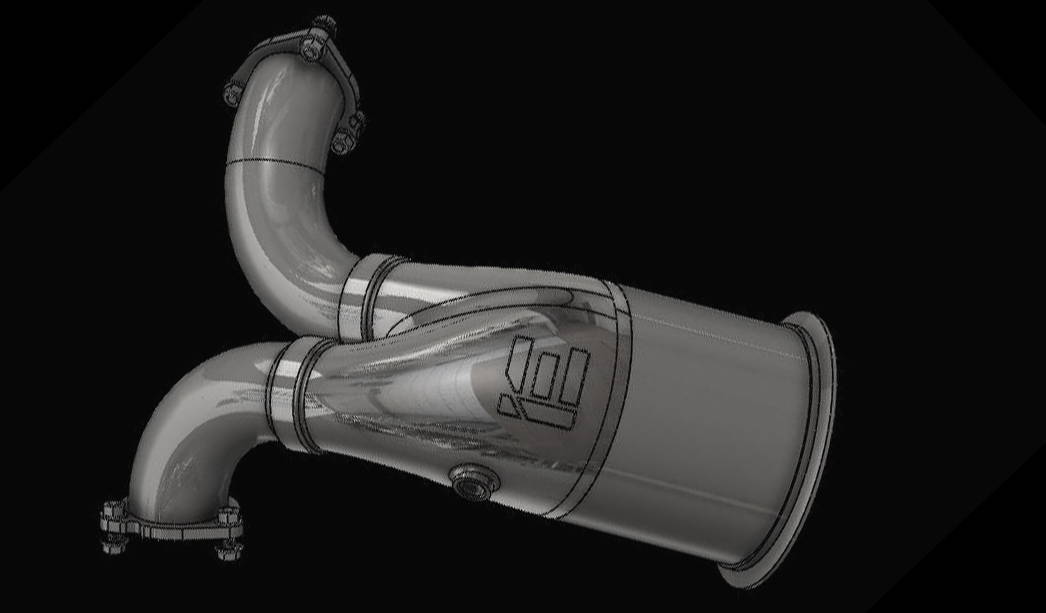 The above power gains are a result of various design details:
The 6" 400 CPSI ProCore CAT improves exhaust flow.
The increased size of the downpipe body and smooth transition into the midpipes quickly evacuates exhaust gases away from the turbine wheel, improving turbocharger speed and efficiency.
The thick-wall investment cast body reduces radiant heat keeping the engine bay and charge air cooler.
To learn more about each of these features, click the features tab above.
Install your new downpipe kit without welding, cutting, permanent modifications, or installation hassles. The process is straightforward with the correct tools. If desired, the factory heatshield and engine cover reinstall with a perfect fit for a truly stealth look.
Install time around 2-3 hours