IE ECU Tunes for your 2015-2021 VW MK7 or Audi 8V 1.8T (MQB) is the best bang-for-your-buck performance modification you can make for your turbocharged engine. Add serious horsepower and torque in minutes and unleash your engine's performance potential while maintaining factory reliability and comfort. Upgrade your engine today for instant fun and excitement to your commute or the track!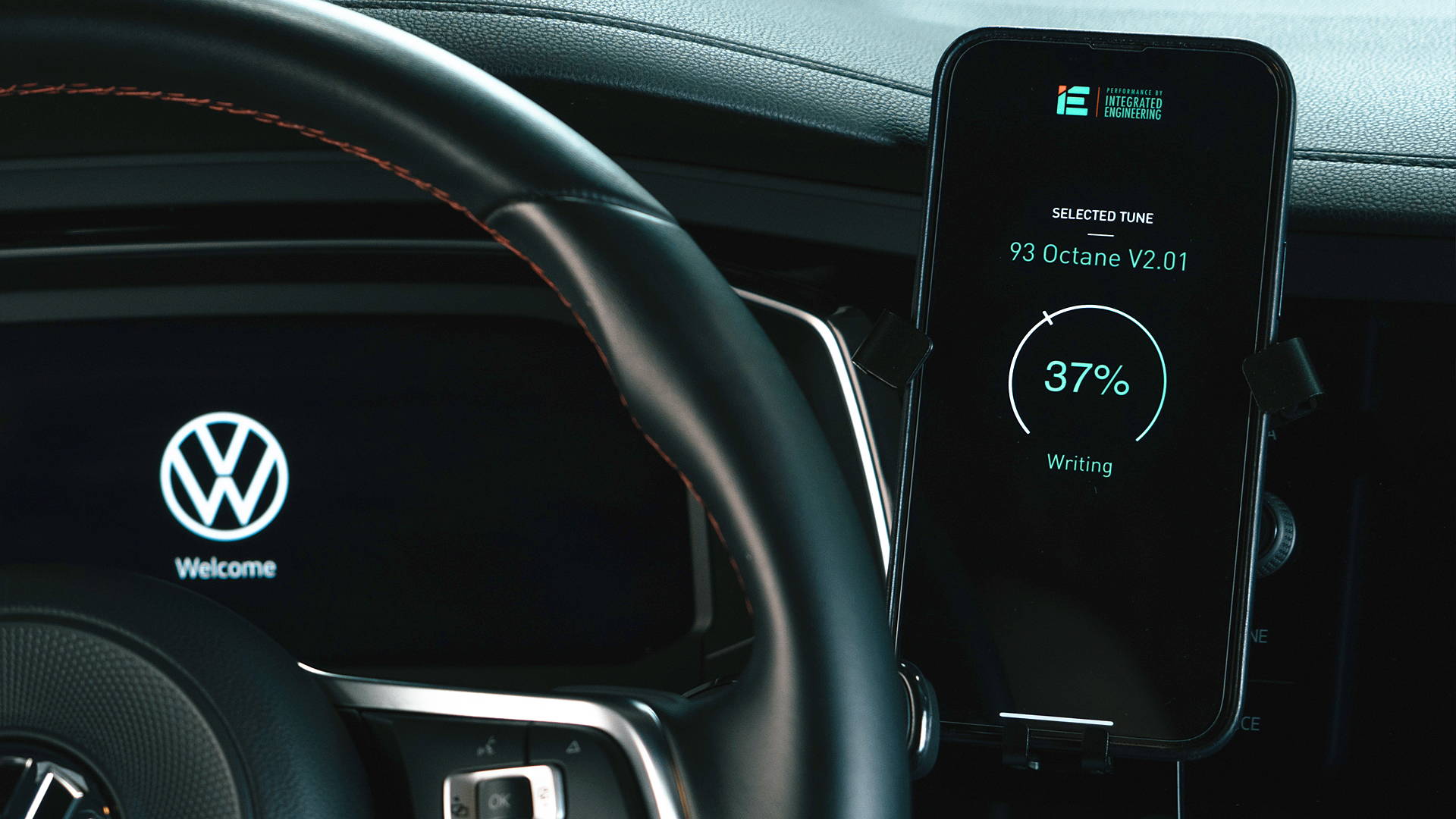 Horsepower & torque gains maximized

Includes Apple and Android Mobile Flashing app

Stock boost control optimized for all conditions

91 & 93 pump octanes available (95 & 98 RON)

Includes optional High Torque & Low Torque files

Rev limiter increased to 7000 RPM (with DSG flash)

Launch control torque increased for faster launches

Brake boosting enabled for rolling launches

Road speed limiters removed

Exhaust Crackle feature available for Stage 2

Engineered for all climates and elevations

Direct port OBDII at-home flashing

Easy octane switching takes only minutes

Upgrade stages to match hardware upgrades

Simple on/off feature toggling with POWERlink

Read and clear diagnostic/problem codes

Easy to use Data-logger
IE's Stage 1 ECU Tune delivers an instant increase in performance, leaving no hidden power on the table. In only minutes, Stage 1 will safely max out the factory turbocharger, horsepower, and torque output on entirely stock hardware or maximize the tune with optional bolt-ons (intake, turbo inlet, intercooler).
See the performance tab for power and dyno results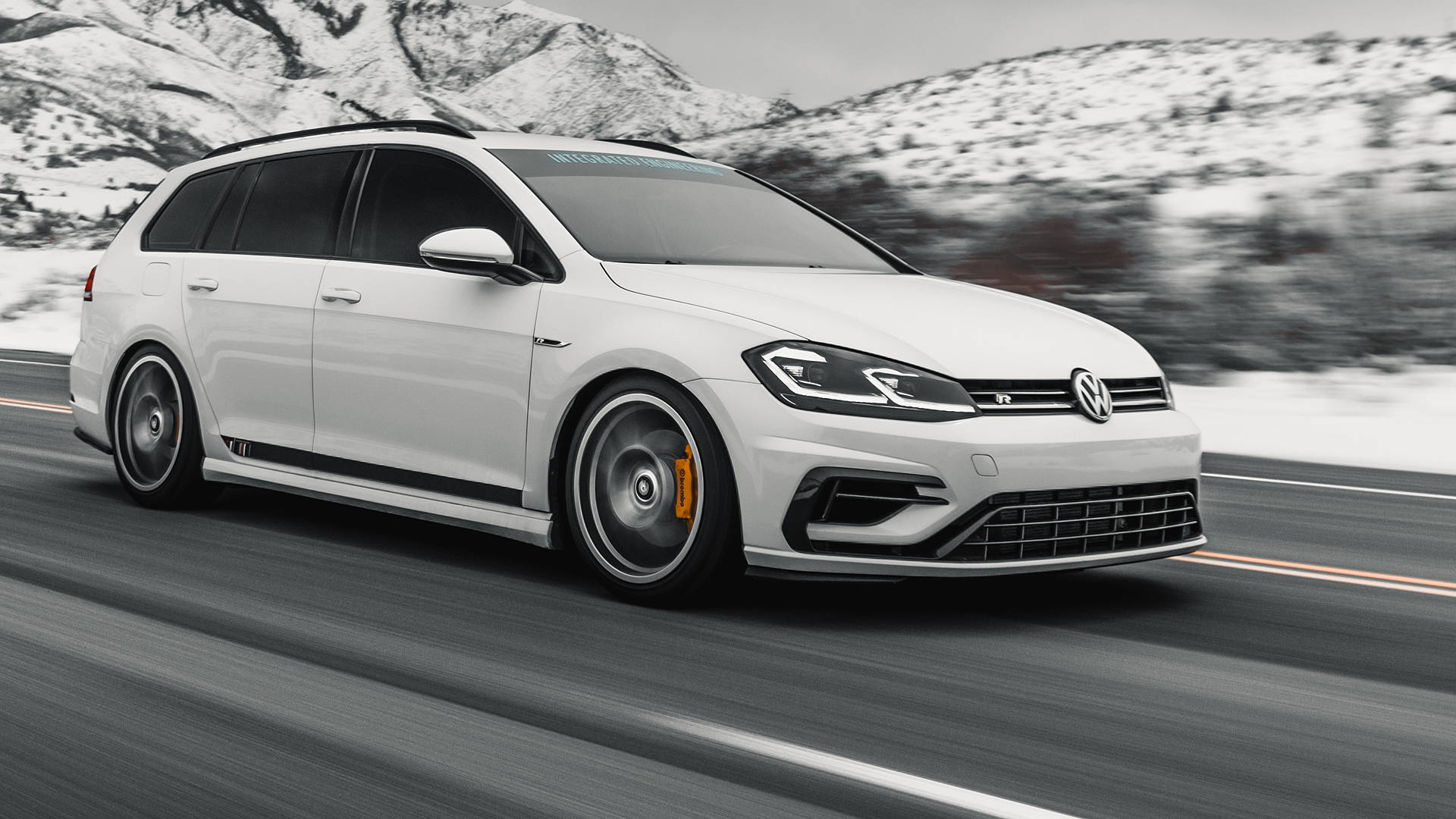 IE Stage 2 software extracts additional power and maxes out the factory turbo by utilizing an upgraded downpipe and performance hardware. Complete hardware upgrades for stage 2 will increase airflow and exhaust flow, reduce turbine backpressure, lower intake air temps, provide faster IAT recovery, and produce a much more efficient and dramatically faster vehicle than the stock hardware and tune.
See below for a complete list of Stage 2 hardware requirements
Upgrading from Stage 1 to Stage 2 or beyond is easy! With IE, you only pay the difference in tune cost with no extra fees. When you install the required matching hardware, follow the link on your IE POWERlink software to purchase the tune upgrade, and you will be blowing away the competition in minutes!
IE High Torque ECU calibrations maximize power gains throughout the entire powerband and quickly exceed the torque limitations of the factory DQ250 (DSG transmission) calibration or the stock clutch (manual trans), resulting in clutch slip. Stage 1 and 2 files include an optional low torque for vehicles with stock DSG tunes or clutch. Both high and low torque files are included with your Stage 1 or Stage 2 purchase.
High Torque files require the additional purchase of a DSG transmission tune or clutch upgrade.
---
To take advantage of your new larger power band, factory rev limiters are raised to 7000 RPM in all stages (will shift slightly before at 6900 RPM on DSG DQ250 equipped cars).
DSG Tune is required to unlock higher RPM, not available for automatic AQ250 transmissions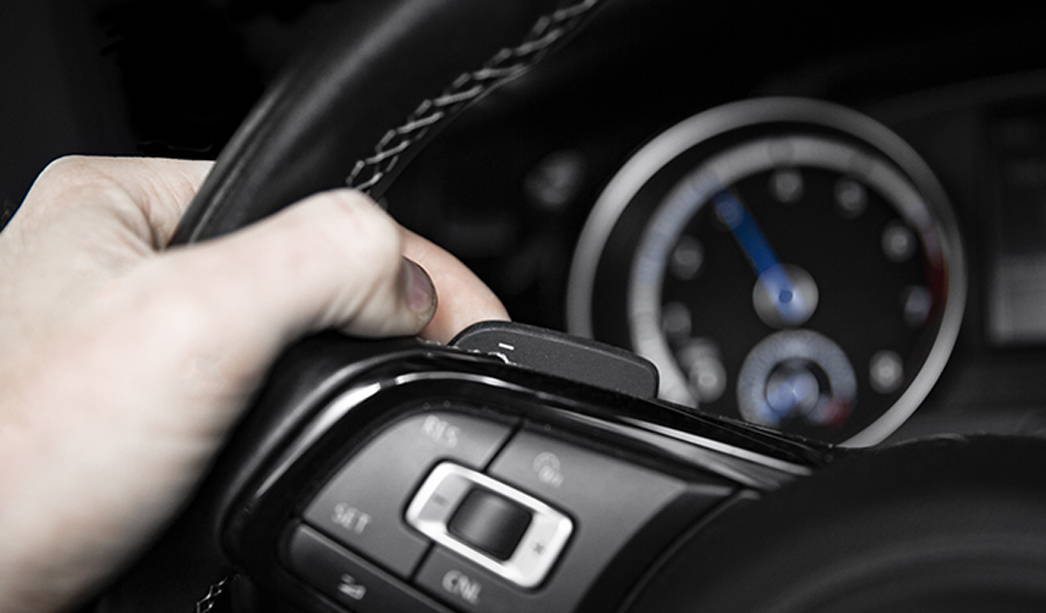 Enabling the optional Exhaust Crackle feature will add a motorsport-inspired crackle sound to your exhaust note when you free-rev the engine or decelerate. The crackle feature is an included option with Stage 2 and higher.
For the most aggressive pops and bangs, an aftermarket catback system is recommended.
IE's fully proven software brings track-ready ECU programming to your turbocharged MQB 1.8T engine while retaining factory comfort and reliability. IE's own tuning technology suite completely reverse-engineers the factory ECU mapping, allowing our software engineers to realign all safety protocols and sensors for the new performance calibration. Every tune parameter undergoes months of testing on our in-house dyno systems that utilize the world's only Sea Level Generator developed specifically to verify tune operations in any condition. Confidently drive from LA to Pikes Peak with power that will keep you smiling every mile!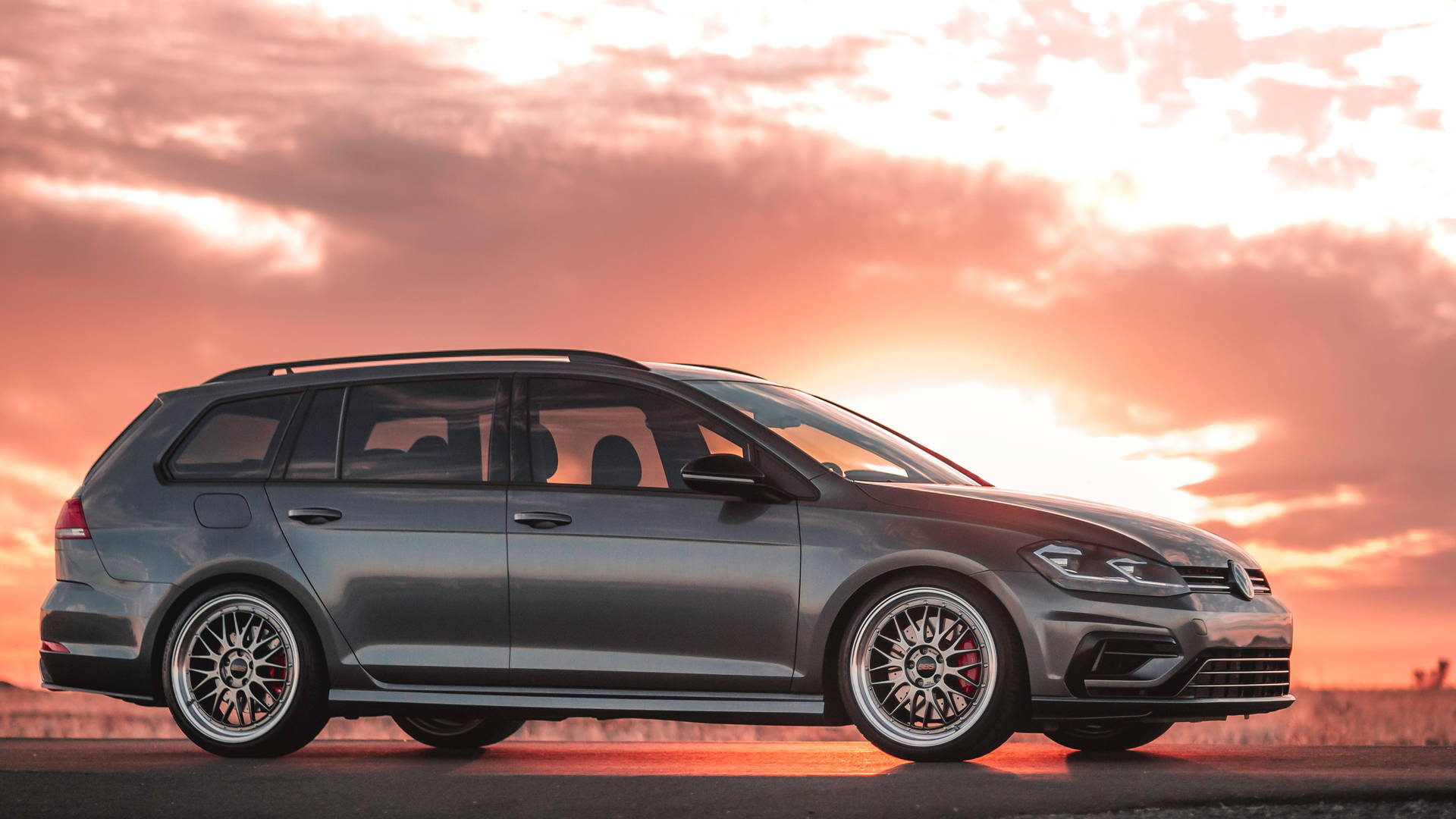 ---
| | | | |
| --- | --- | --- | --- |
| PART UPGRADE | STAGE 1 | STAGE 2 | TURBO UPGRADE |
| DSG TUNE OR CLUTCH UPGRADE | | | |
| | | | |
| | | | |
| | | | |
| | | | |
| | | | |
| | | | |
DOWNPIPE NOTICE: BY PURCHASING A MOTORSPORT/RACING PRODUCT ("PRODUCT"), YOU REPRESENT THAT YOU UNDERSTAND AND AGREE THAT: THE PRODUCT IS NOT DESIGNED TO MEET ANY APPLICABLE EMISSIONS STANDARDS, WHETHER IN THE USA OR OTHERWISE, THE PRODUCT IS NOT C.A.R.B. COMPLIANT, AND THAT THE PRODUCT IS NOT FOR SALE OR USE IN CALIFORNIA, USA NOR ANY OTHER JURISDICTION WHERE THE SALE OR USE IS PROHIBITED BY LAW. INTEGRATED ENGINEERING, LLC MAKES NO REPRESENTATIONS, WARRANTIES, OR CLAIMS THAT THIS PRODUCT COMPLIES WITH ANY APPLICABLE EMISSIONS LAWS AND EXPRESSLY DISCLAIMS ANY AND ALL SUCH REPRESENTATIONS, WARRANTIES, AND CLAIMS, WHETHER EXPRESS OR IMPLIED. BY PURCHASING THIS PRODUCT, YOU REPRESENT, WARRANT, AND AGREE THAT IT IS YOUR RESPONSIBILITY TO INFORM YOURSELF OF ANY LAWS OR REGULATIONS THAT MAY APPLY TO YOUR PURCHASE AND/OR USE OF THE PRODUCT.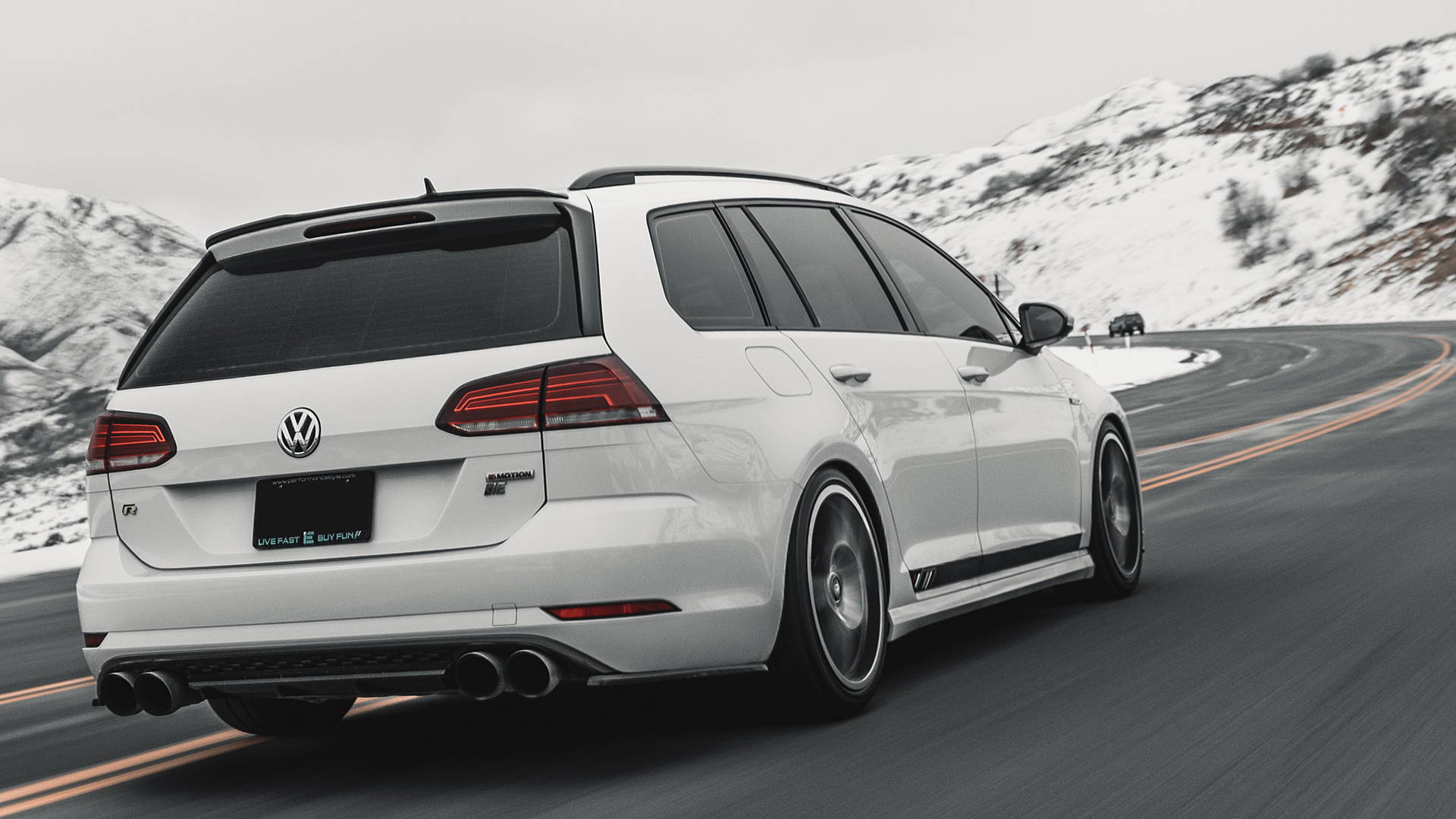 Up to 338HP & 361TQ

Full calibration for IS20 or IS38 turbo upgrades


91 & 93 pump gas fuel maps

Power increases throughout the powerband

Continues to produce power in the higher RPM range

Increased power with minimal added boost lag

Rev limiter increased to 7000 RPM (with DSG flash)

Optimized safely for factory engine internals

Road speed limiters removed

Optional exhaust Crackle feature

Engineered for all climates and elevations



REQUIRES UNMODIFIED FACTORY IHI IS20 or IS38 TURBO, SOLD SEPARATELY
IS38 turbo tunes are compatible with DSG & manual transmissions only. AQ250 automatic transmissions are not supported.
Installing the factory IHI IS20 turbocharger found on 2015-2021 MK7 GTI vehicles offers an easy upgrade to higher boost pressures with power levels delivering up to 301HP & 361TQ on pump gas! This advanced ECU calibration, when combined with the larger IS20 and stage 2 hardware (intake, intercooler, & downpipe), delivers increased powerband and extensive turbo performance.

See the performance tab for full performance results and dyno charts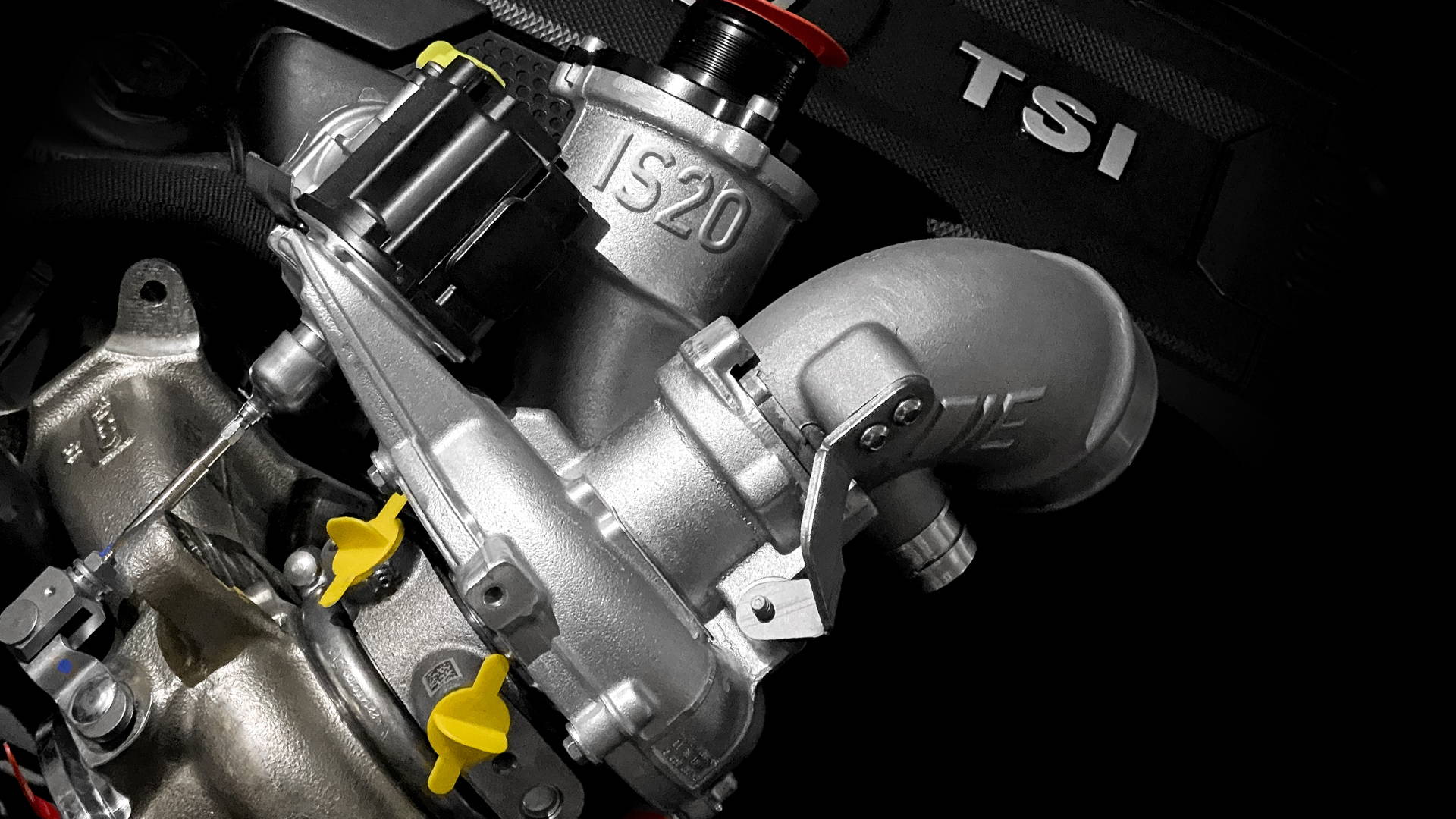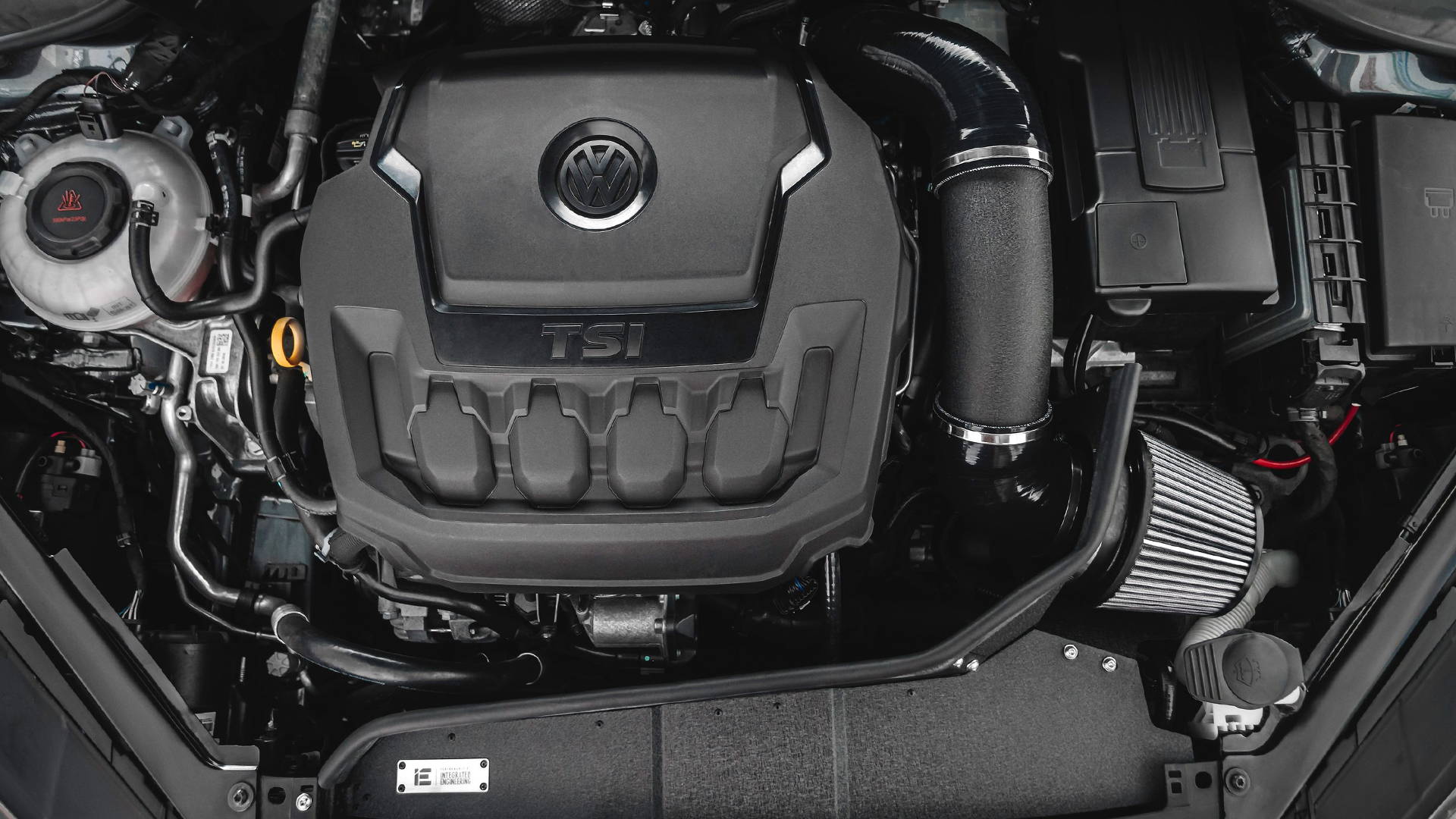 More than double your factory horsepower with the even larger IHI IS38 turbo upgrade! Installing the factory turbo from a 2015-2021 Golf R or S3 and matching ECU tune delivers a tire-spinning 338HP & 361TQ, providing the maximum performance with the largest powerband possible. Fully transform your unassuming 1.8T engine into a true sports car with an additional 180HP over stock!
ADVANCED ENGINE MANAGEMENT
Upgrading to a larger turbocharger, ECU tune, and required hardware will deliver the maximum power while staying within the safe power limits of the stock engine internals. IE's calibration and software engineers employed highly advanced tuning practices and equipment to develop a complete ground-up engine management system for the larger turbo's boost profile and powerband. All engine mapping and safety coding have been retained and rewritten for substantial power gains for your larger IHI IS20 or IS38 turbocharger.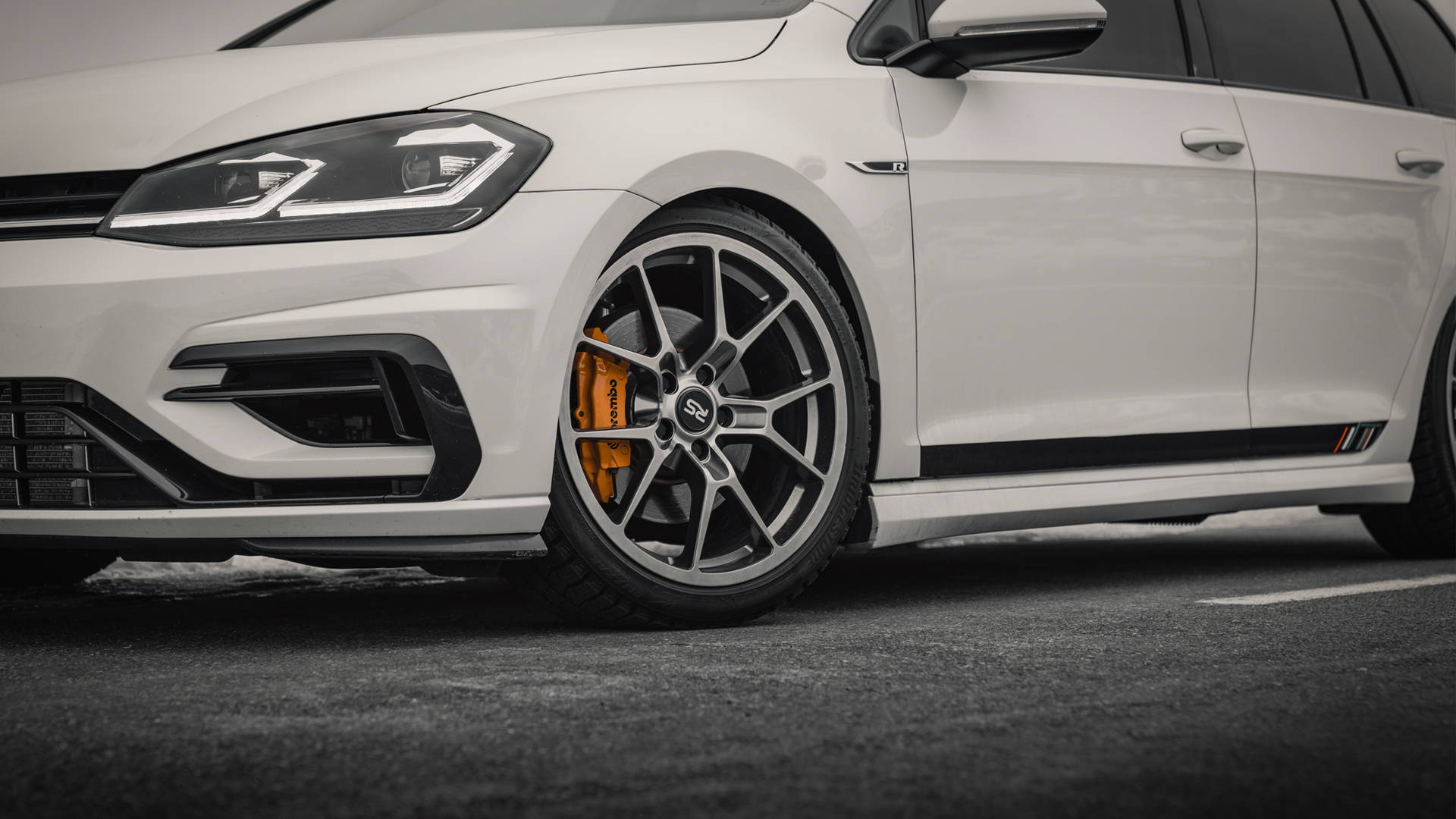 ---
| | |
| --- | --- |
| PART UPGRADE | REQUIREMENT |
| DSG TUNE OR CLUTCH UPGRADE | |
| | |
| | |
| | |
| | |
| | |
| | |
Upgraded turbo tuning is currently expanded for North America (NA) ECUs. Rest-of-world (ROW) ECUs (Europe, Asia, Australia, etc.) may not be fully supported. Please contact IE Support before purchasing to verify your compatibility before ordering.

North American Region (NAR) = AKI / Rest Of World (ROW) = RON
| | | |
| --- | --- | --- |
| STAGE / FUEL | HORSEPOWER | TORQUE |
| Stock VW/ Audi advertised numbers | | |
| | | |
| | | |
| | | |
| | | |
| | | |
| IS20 Turbo 91 AKI / 95 RON | | |
| IS20 Turbo 93 AKI / 98 RON | | |
| IS38 Turbo 91 AKI / 95 RON | | |
| IS38 Turbo 93 AKI / 98 RON | | |
Vehicles with non-DSG automatic transmissions (AQ250) may see power limitations on Stage 2 and turbo upgrade tunes.
Dyno numbers are for reference against stock numbers only. Personal dyno results will vary depending on fuel quality, local conditions, dyno brand, and correction factors.
" Car pulls hard
-VW For Life
" In love with my car all over again
-Joseph
" Power difference is insane
-Brenton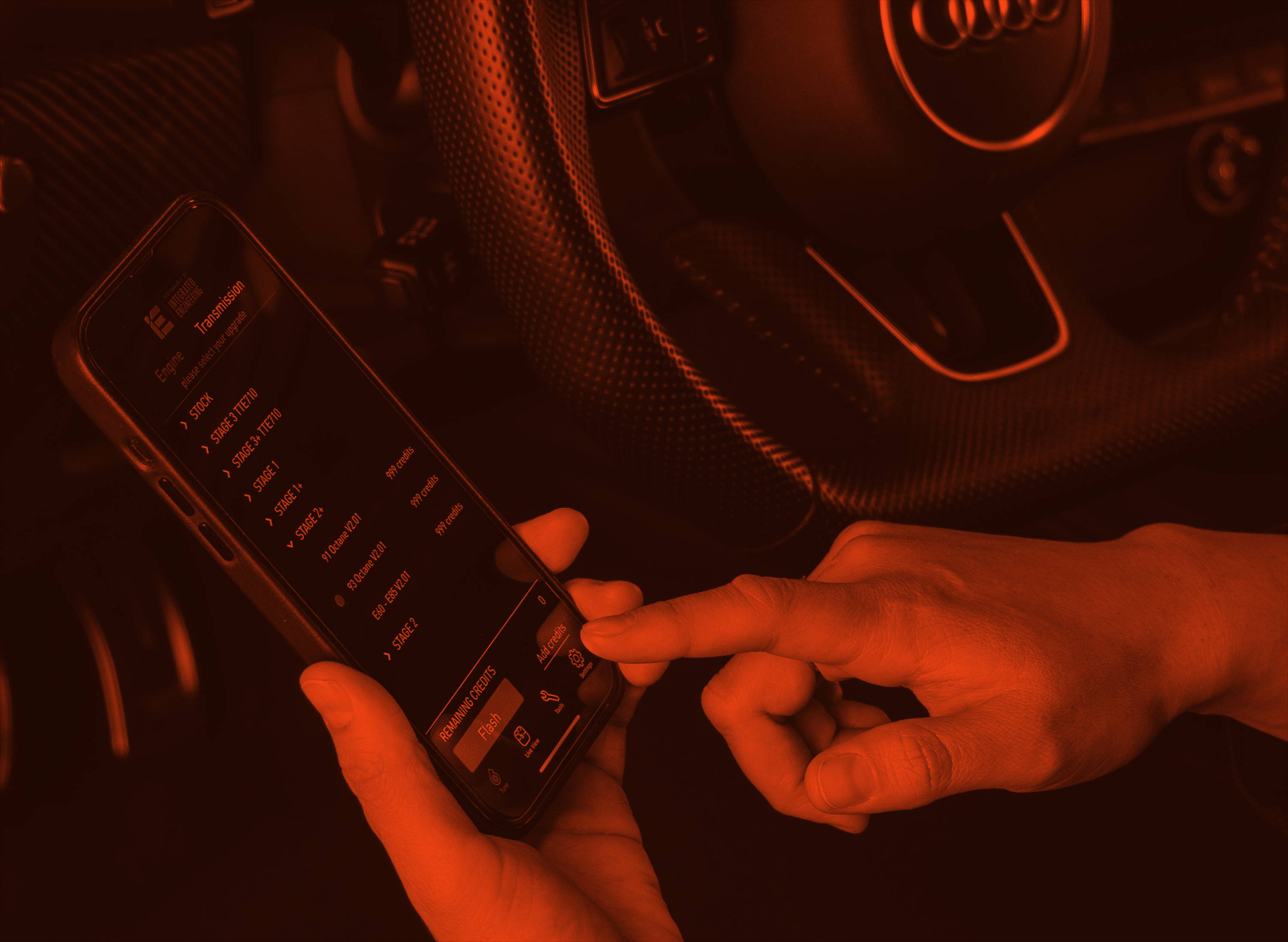 Add power anytime, anywhere
        -no laptop, no cord, no hassle.

Add power to your Audi and experience the game-changing freedom of mobile flashing. The IE POWERlink cable and app connect to your Apple or Android phone, giving you the power to tune your car, change octanes, upgrade stages, perform diagnostics, monitor live gauge data, and more. All from the palm of your hand!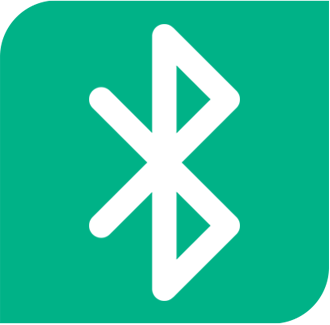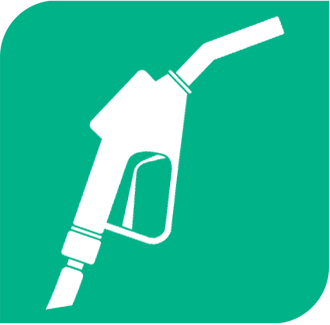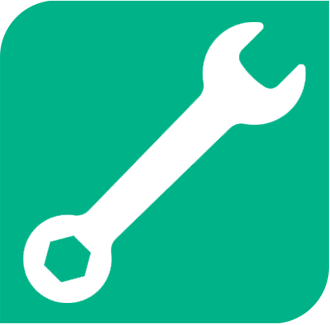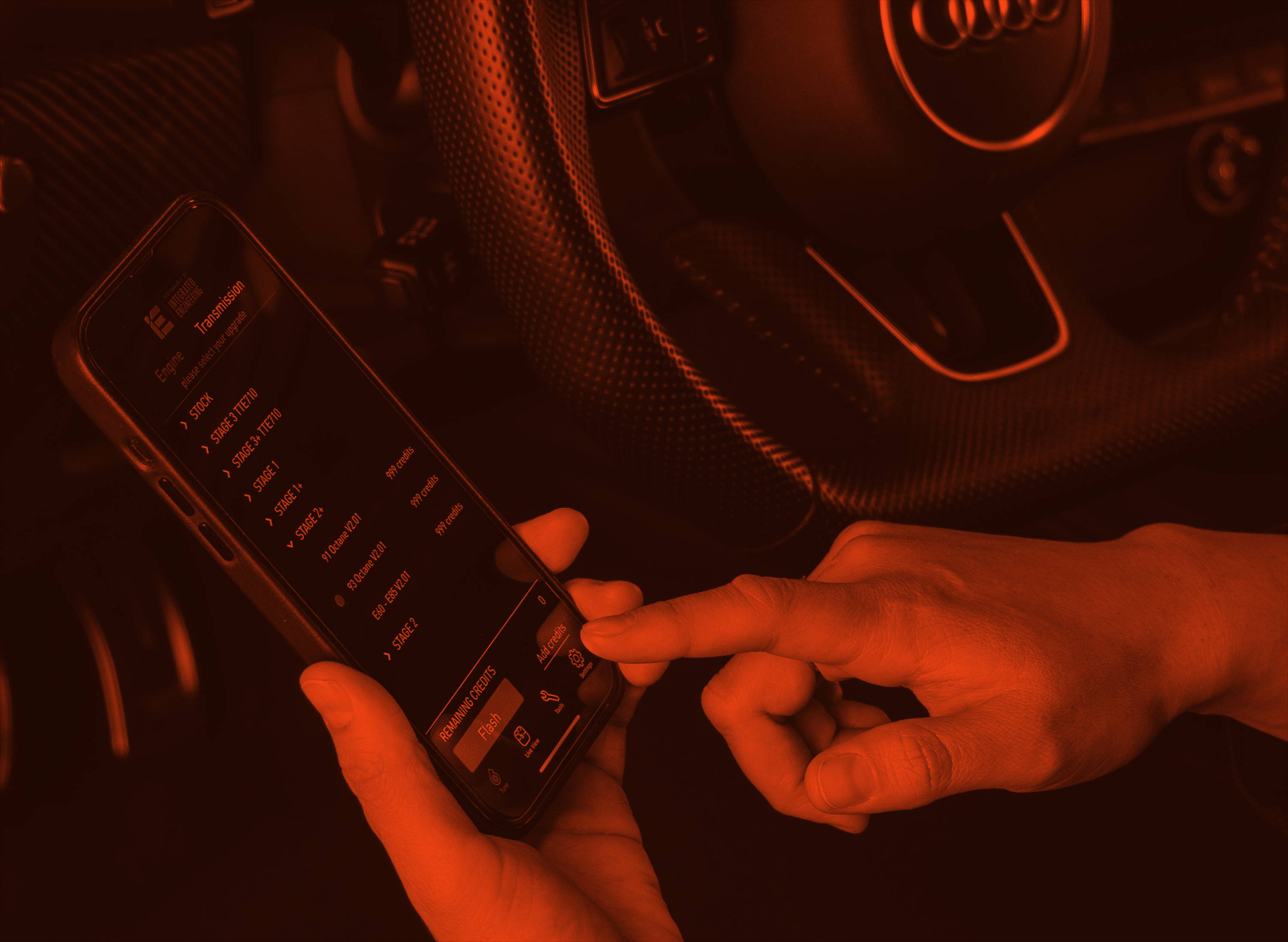 Add power to your Audi and experience the game-changing freedom of mobile flashing. The IE POWERlink cable and app connect to your Apple or Android phone, giving you the power to tune your car, change octanes, upgrade stages, perform diagnostics, monitor live gauge data, and more. All from the palm of your hand!
Add power anytime, anywhere
no laptop, no cord, no hassle.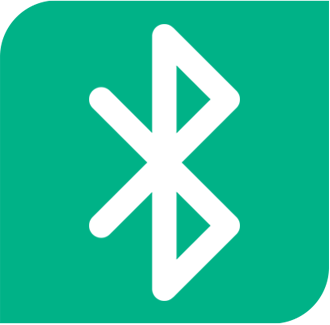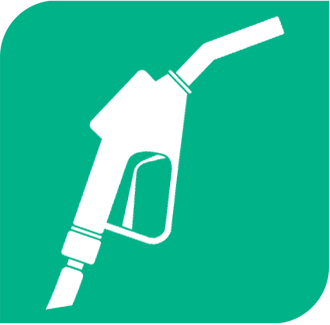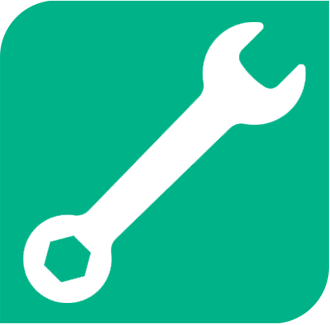 " The flash install was super easy
-Jackson
" Extremely user friendly
-Matt R
" You won't regret it
-Andres
TUNE UPDATES
Your tune purchase entitles you to free updates to any tune revisions, new octanes, standard features, or software updates. In the event the original vehicle manufacturer issues an ECU update, this will also be included to you through IE at no additional charge.
POWERLINK VINS
Have multiple cars in the family or friends that are also ready for an IE Tune? Your POWERlink Flash Tool can be used on up to 5 different vehicle VINs. Tunes sold separately.
TUNE REGISTRATION
Once a tune purchase is applied to your vehicle's ECU, the tune is permanently registered to the vehicle and non-transferable to other vehicles. Tunes can be transferred to a second party in the event of vehicle transfer of ownership only.

ROW (REST OF WORLD) SUPPORT
Although IE does offer ROW purchases of software files, some ECUs available only in certain countries or markets may not be supported in our current file library. If you have access to read your ECU code, please contact us to verify compatibility before purchase.
| | |
| --- | --- |
| | |
| | |
| | |
| | |
| | |
| | |
| | |
| | North America (NAR) & limited availability in Rest of World (ROW) |
| | |
| --- | --- |
| PRODUCT | PRICE |
| | |
| | |
| | $649.00 ($100.00 Upgrade from Stage 1) |
| | $849.00 ($200.00 Upgrade from Stage 2) |
| | $999.00 ($350.00 Upgrade from Stage 2) |
| | |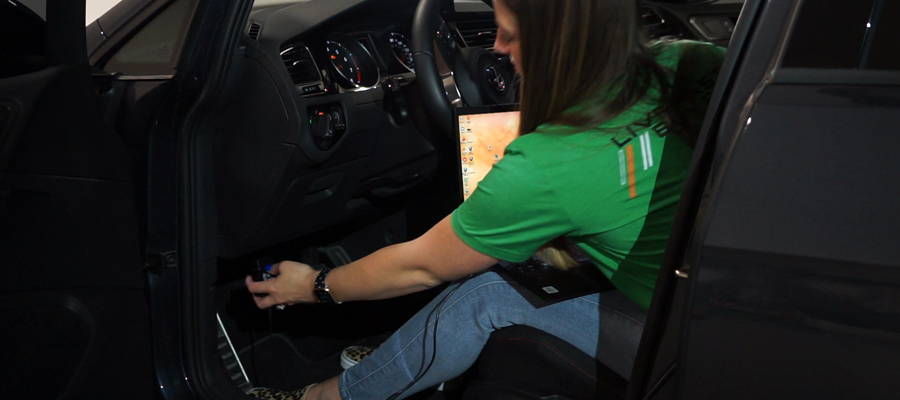 IE's number one goal from purchase to installation is to provide you with the best customer experience in the industry. We want what you want; a simple purchase process, products that exceed expectations, and a brand that's got your back. If at any point you have any questions, need help, or require support with your new tune our educated customer support team and tuning specialists are standing by and happy to help. Purchasing an IE tune not only guarantees a quality product, but that you will always have us in your corner.

Live Fast, Buy Fun
Having some trouble? Don't worry, our team of tuning specialist are here to help. Fill out the form on our Support Page to start a ticket.
" Customer service is second to none!
-Zach
" Earned a customer for life
-Brenton
| | | | |
| --- | --- | --- | --- |
| MAKE | MODEL | YEAR | ENGINE |
| | | | MQB 1.8T Gen 3 (Quattro only) |
| | | | |
| | | | |
| | | | |
Transmission notes: MQB 1.8T Gen 3 vehicles are equipped with three different transmission options; manual, DSG (DQ250), and traditional automatic (AQ250). Transmission tuning is not available for the automatic AQ250 trans, and vehicles equipped with these will not qualify for increased RPM and may see reduced power on Stage 2 and higher ECU tunes. IS38 turbo tunes are only compatible with DSG & manual trans and do not support the AQ250. Please verify your transmission type before purchasing a DSG or IS38 tune.
IE MQB 1.8T ECU tuning support is unavailable for FWD Audi A3 with MAF sensors.