IE's B9 2.9T ECU Tunes are fully realized performance calibrations that deliver incredible power figures and endless smiles. However, the engine is only part of the fun as your transmission is also in charge of delivering the power to the road. Upgrading your transmission computer (TCU) with IE's Stage 2 TCU tune increases shift speed, torque limit maps, line pressure, and launch control functions, to further deliver increased performance. As a result, horsepower and torque levels are raised and acceleration is greatly improved to create complete and well-rounded drivetrain performance from your Audi RS5 or RS4.
USER ADJUSTABLE
LAUNCH CONTROL
LIGHTNING FAST
SHIFT SPEED
OPTIMIZED BY GEAR
SHIFT POINTS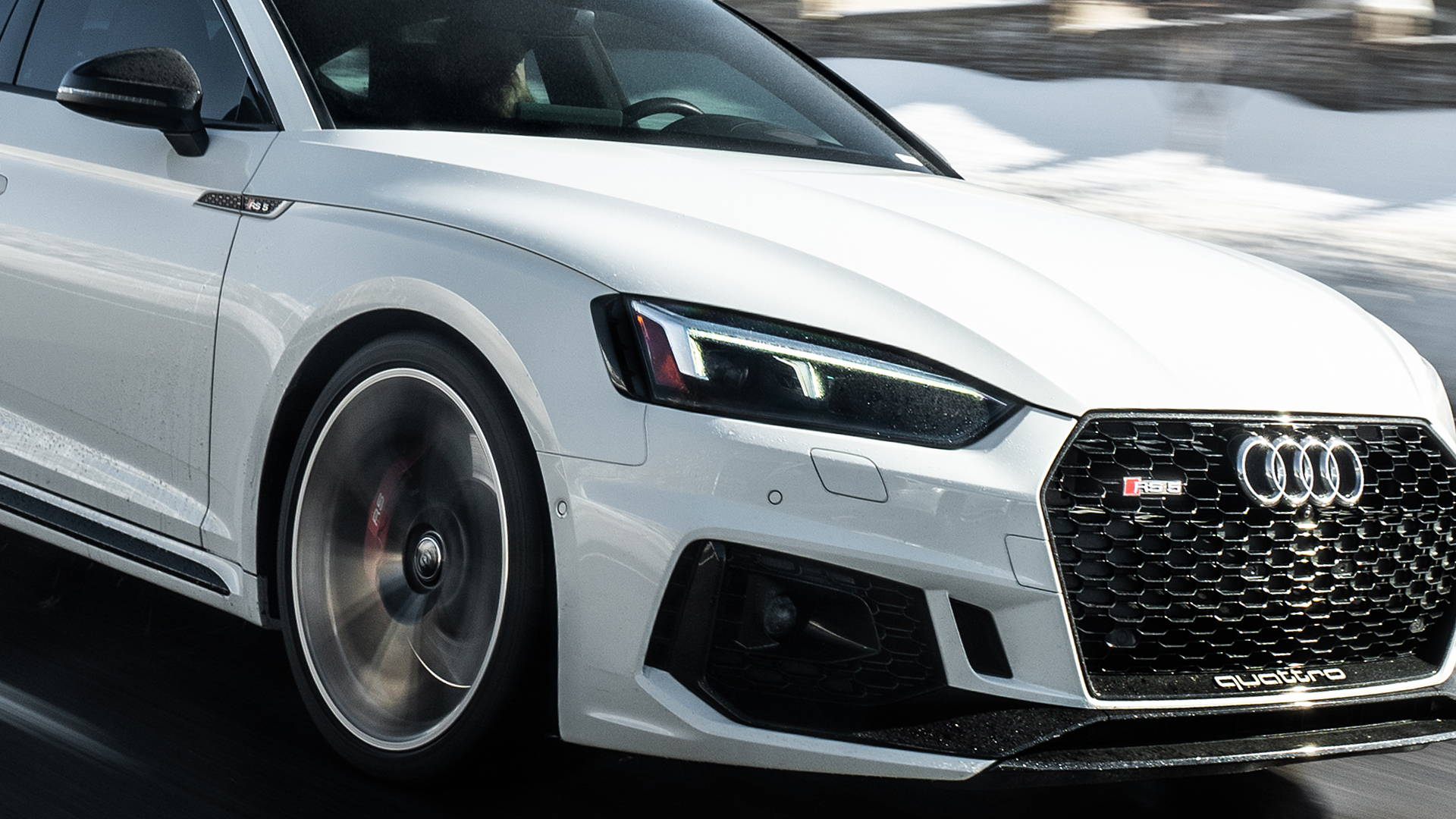 IE engineers have completely removed all factory transmission programming shortcomings and replaced it with a truly performance orientated calibration designed for the enthusiast driver.
Increases transmission torque limits

Enables launch control in drive, sport, and manual modes

Includes user-adjustable launch control

Lightning-fast shift speed

Optimized gear shift RPM for the fastest acceleration

Enables 7000 RPM limit in all gears in manual

8th gear enabled in sport mode

Enables downshifting into 1st gear without coming to full stop

Refined drive for the automotive enthusiast

Reduces time for double-downshifting gears

Line pressure increased to protect against trans slip

Includes Stage 2 & Stage 2 Plus TCU tune
HIGH PERFORMANCE TRANSMISSION TUNING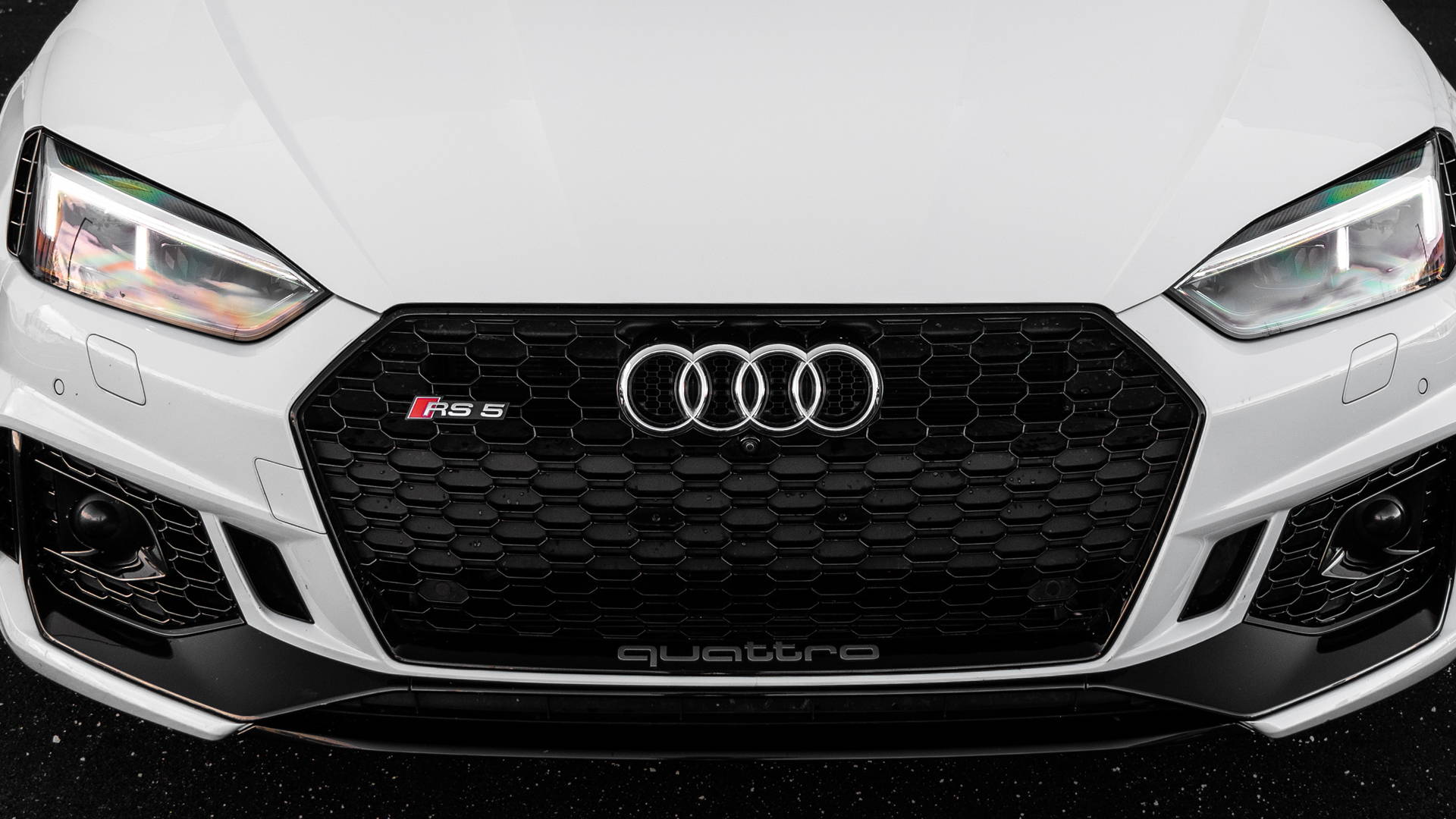 User adjustable launch control delivers chest pounding launches that will significantly lower your 0-60 ond quarter-mile times. Three different launch RPMs (street, aggressive, or race) are included to dial in the fastest launch for your vehicle and tire setup.
This complete TCU remap is packed with features that allow you to take full advantage of the increased power delivery from your ECU tune in any situaiton. Power is always on demand by unlocking 8th gear in sport mode, removing gear drop pauses, turning on 1st gear downshift without coming to a full stop, and removing take-off throttle lag. Additionally, annoyoing gear-hunting situations are elliminated with all-new drive mapping to keep the engine and transmission in the proper gear throughout the power range.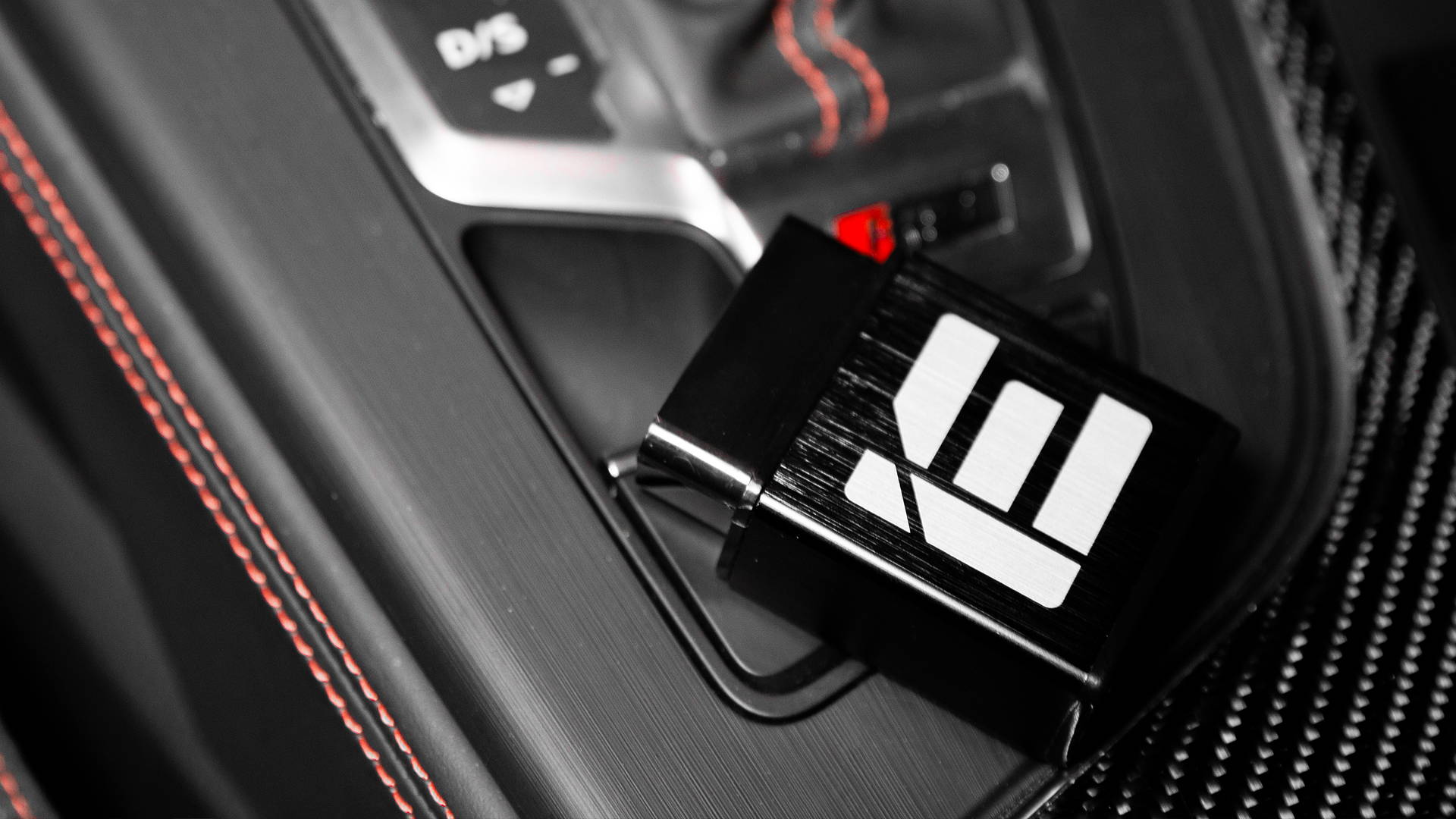 Stage 2 TCU remaps each gear's RPM limits for the fastest possible acceleration by shifting at the optimal points to keep the engine in peak torque/power output. This strategy pulls the car through the powerband as quickly as possible with incredible improvements in acceleration and G-forces. These optimized shift points occur when in drive mode, sport mode, and AMAX. The transmission limit remains 6500 RPM in all gears in manual mode, retaining complete manual control over the shift points when you want it.
STAGE 2 OPTIMIZED SHIFT POINTS
STAGE 2 PLUS OPTIMIZED SHIFT POINTS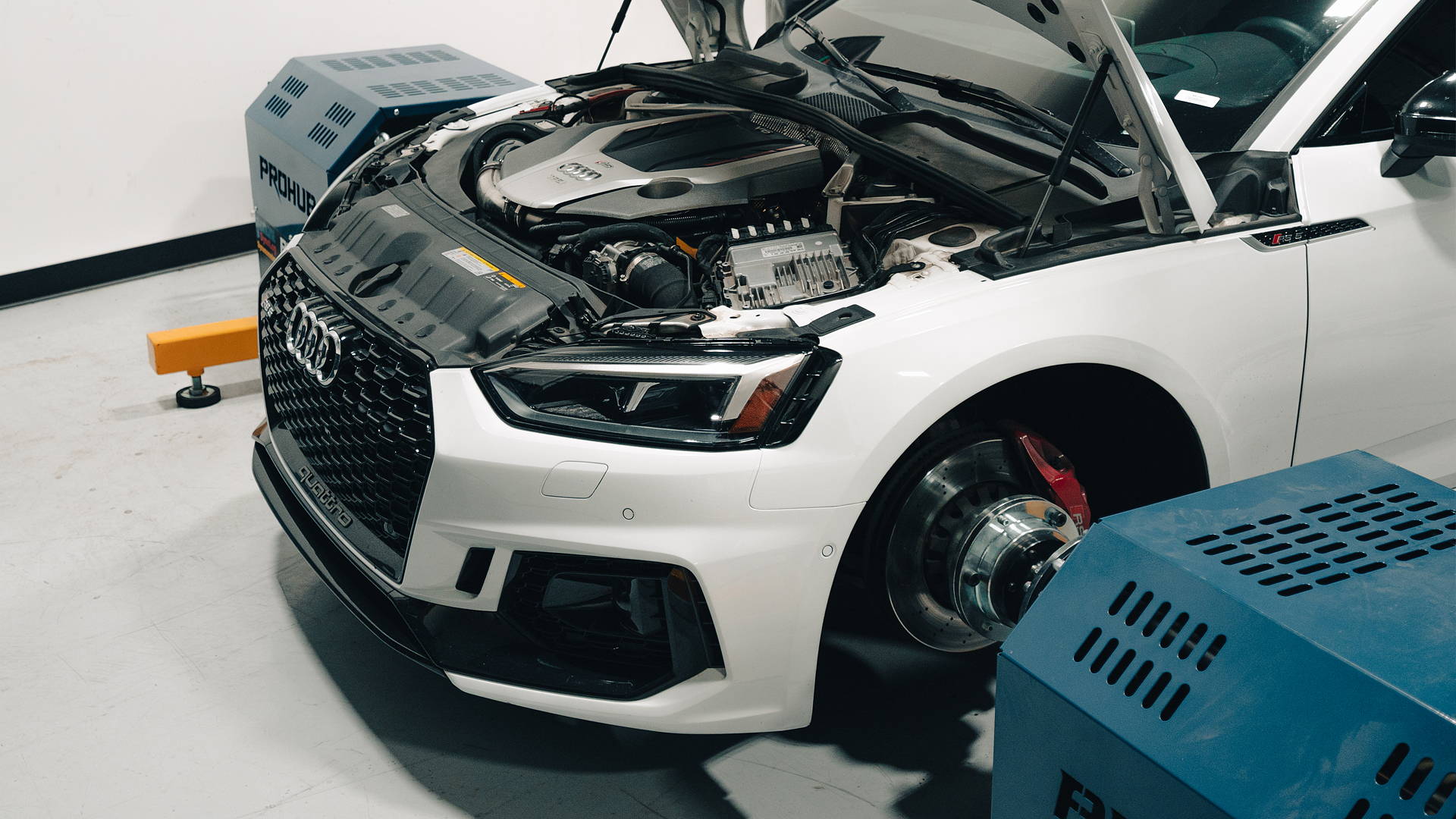 IE's own tuning technology suite is used to completely reverse-engineer the factory transmission mapping, allowing our software engineers access to realign all safety protocols for the new TCU calibration. Every tune parameter undergoes months of testing on our in-house dyno systems to verify all correct conditions for peak power delivery and reliability. All driving behavioral maps undergo thousands of miles of testing and a variety of users were polled to develop the ideal driving behavior.
IE's POWERlink Cable and Flash Wizard software gives you the freedom to quickly flash your new IE ECU or TCU Tune. Simply plug your POWERlink into the vehicle's OBD-2 port and follow the on-screen directions, it's that easy
| | | | |
| --- | --- | --- | --- |
| MAKE | MODEL | YEAR | TRANSMISSION |
| | | | |
| | | | |
If you are purchasing along with an IE ECU Tune, you do not need to purchase two POWERlink cables, one cable can flash both your ECU and TCU tunes.
Requires V4 POWERlink cable.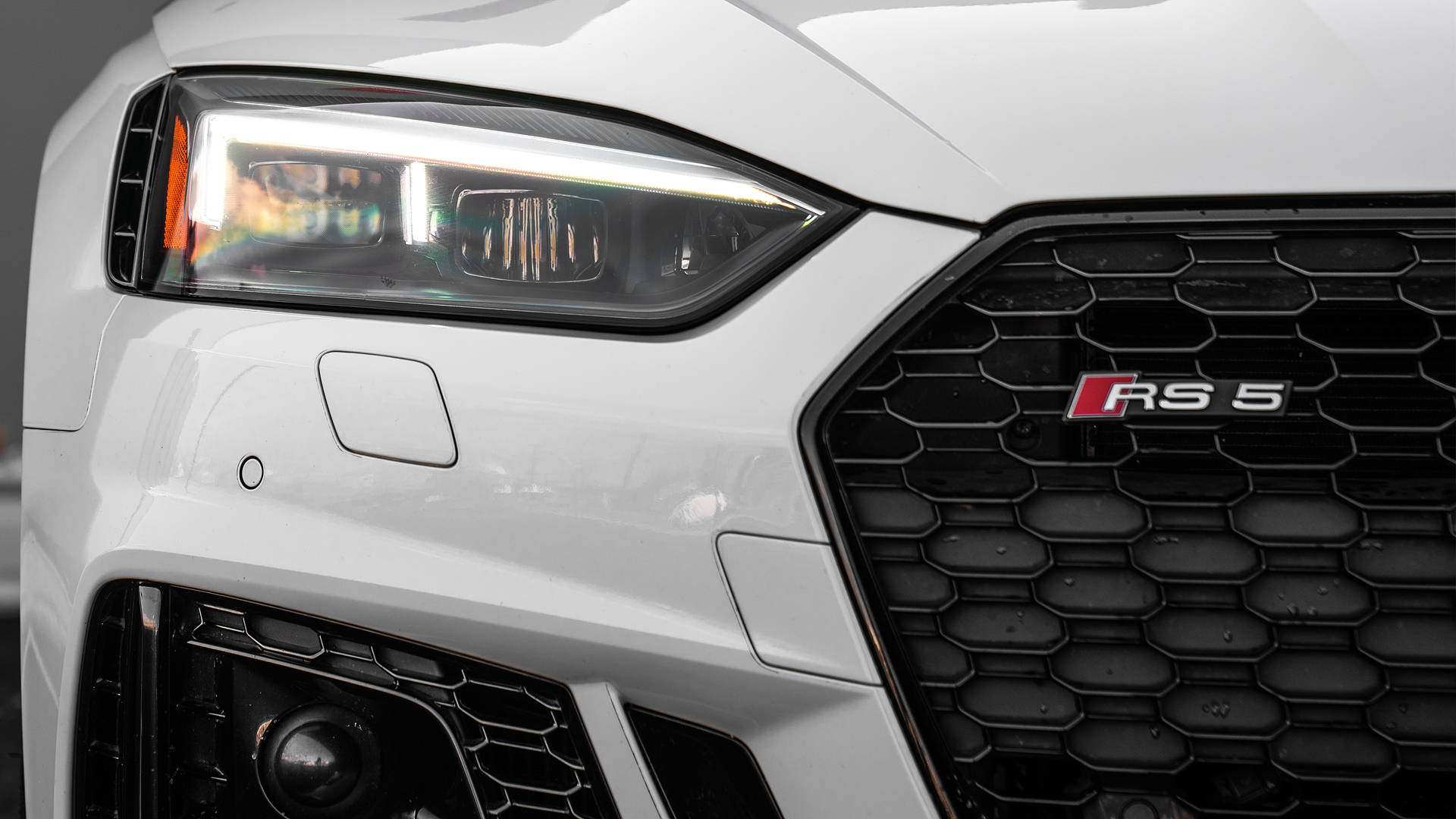 Our number one goal from purchase to installation is to provide you with the best customer experience in the industry. We want what you want; a simple purchase process, products that exceed expectations, and a brand that's got your back. If at any point you have any questions, need help, or require support with your new tune our educated customer support team and tuning specialists are standing by and happy to help. Purchasing an IE tune not only guarantees a quality product, but that you will always have us in your corner.

Having some trouble?
Don't worry, our team of tuning specialist are here to help. Fill out the form on our Support Page to start a ticket.