IE's 4.0TT ECU tune for the Audi C8 platform is a total transformation delivering supercar performance and maximized power delivery. With our cutting-edge modern motorsport tuning approach, your twin-turbocharged V8 engine's potential is fully realized while maintaining total comfort and reliability. Release the hidden power and heighten your driving experience with a simple install from your phone.
APPLE & ANDROID
MOBILE APP
BLUETOOTH TUNING
UP TO
828HP & 862TQ
POWER YOU CAN FEEL
INCLUDES
FUEL OPTIMIZED
91, 93 104, E40, & E85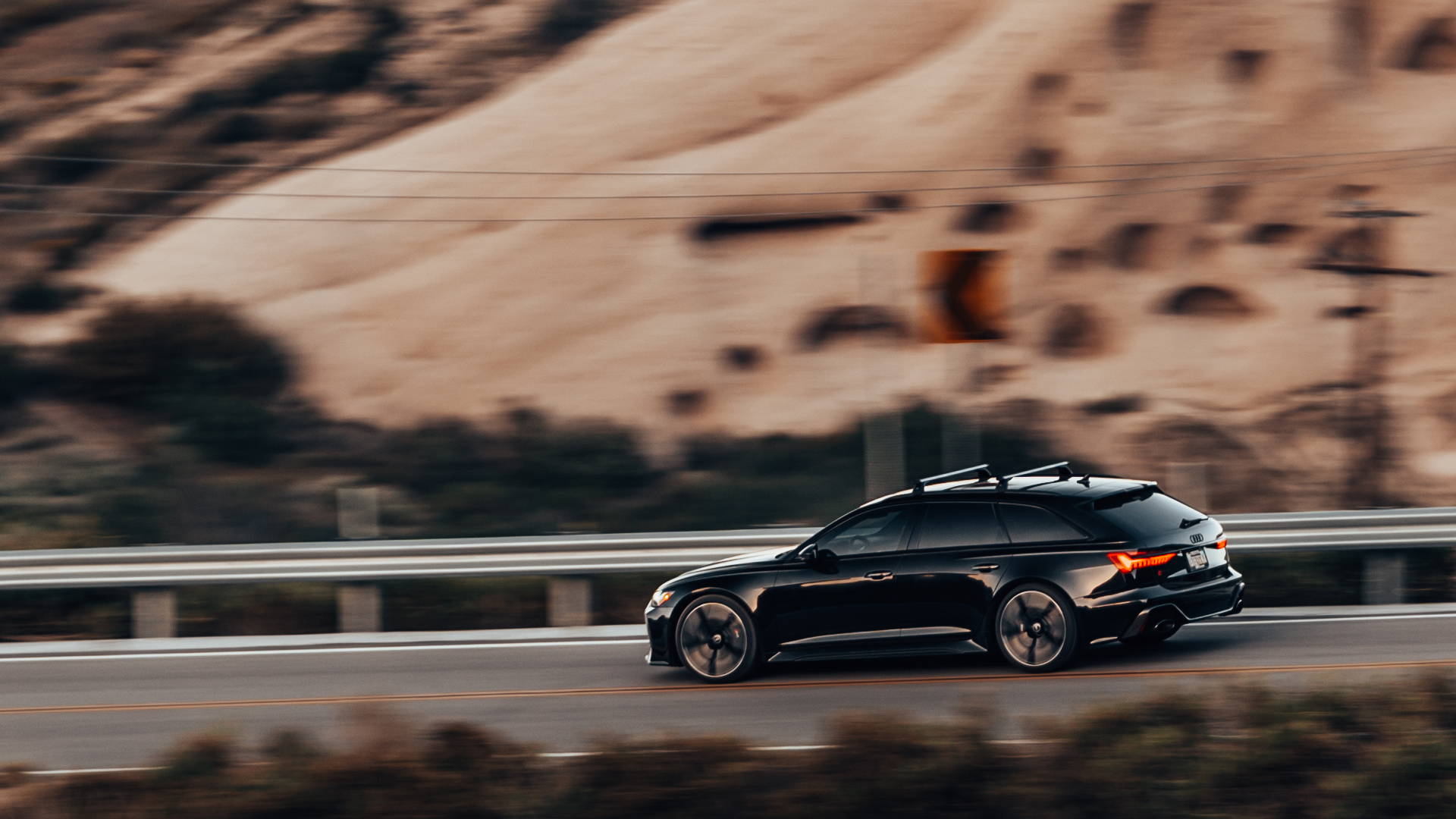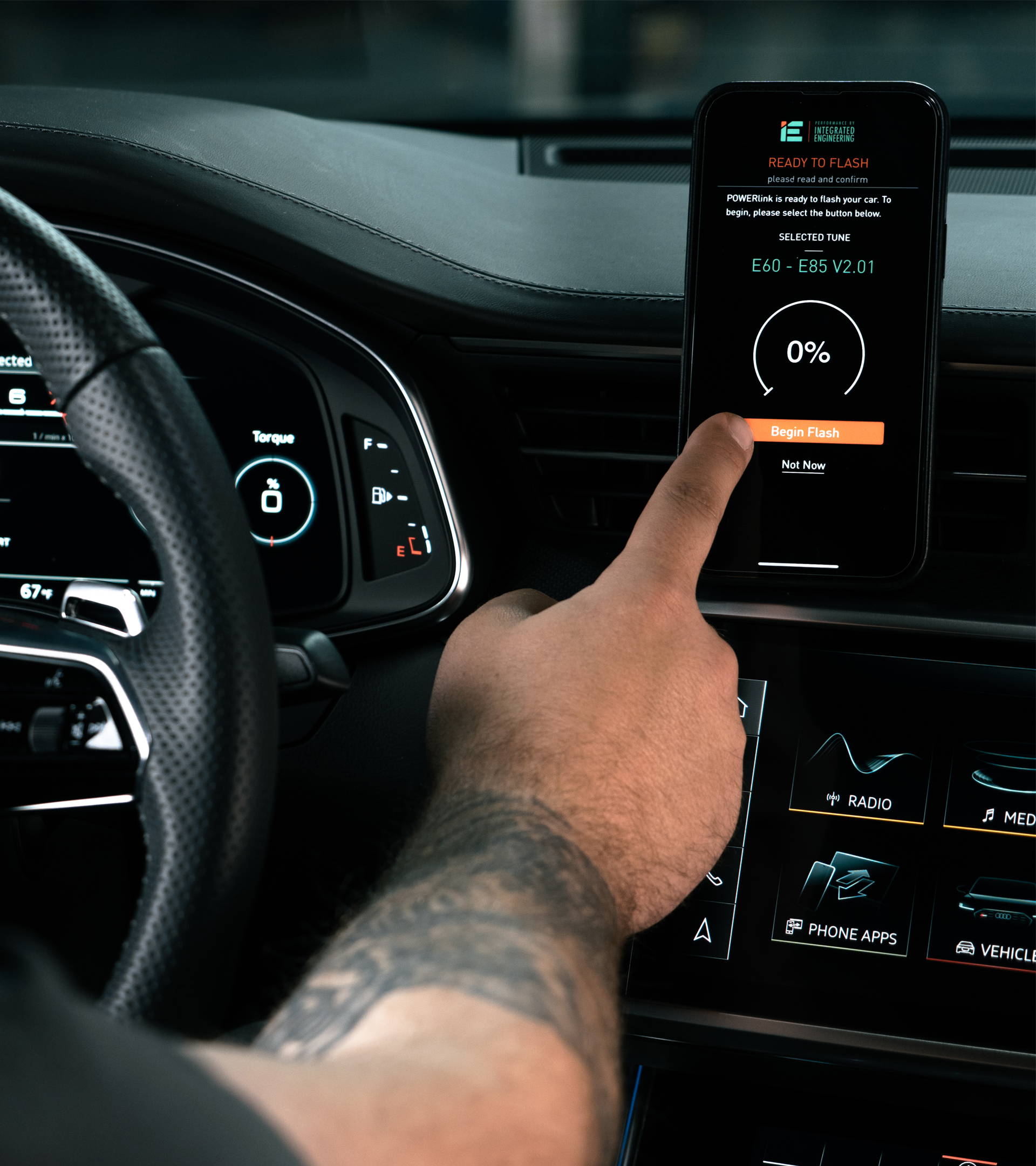 Horsepower & torque gains maximized

Includes Apple & Android Mobile Flashing app

91, 93, 104, E40, & E85 fuel maps included

Compatible with all stock hardware

Get the most performance with upgraded intake and intercooler

Stage 1 Transmission Tune included with ECU purchase

Harder and more aggressive launch strategy

Brake boost enabled for rolling launch

Recalibrated factory boost gauge displays higher boost

Rescaled horsepower and torque gauge displays

Gauge display needle animations smoothed (less glitchy)

Unused ECU tuning strategies activated and tuned

Auto start/stop disabled (button turns on instead of off)

Neutral/park rev limit raised

Enhanced exhaust overrun crackle in sport mode

Maximized map scaling for dependable throttle use

Boost control reconfigured for smooth and crisp power delivery

Optimized EGT for safe fuel ratios and maximized power output

Reduced turbocharger lag

Road speed limiters removed


Engineered for all climates and elevations

Direct port OBDII at-home flashing

Easy octane switching takes only minutes

Read and clear diagnostic/problem codes

Easy to use Data-logger
IE Stage 1 C8 EA825 ECU calibration dramatically increases hidden performance with up to 828HP and 862ft-lbs! IE's advanced tuning platform releases hidden power, maximizes the drive feel, boost delivery, throttle response, and powerband to completely transform your 4.0TT engine into a supercar powerhouse. Engineered to operate on entirely stock hardware or with an upgraded intake and intercoolers for the most performance.
See performance tab for full performance results & dyno reports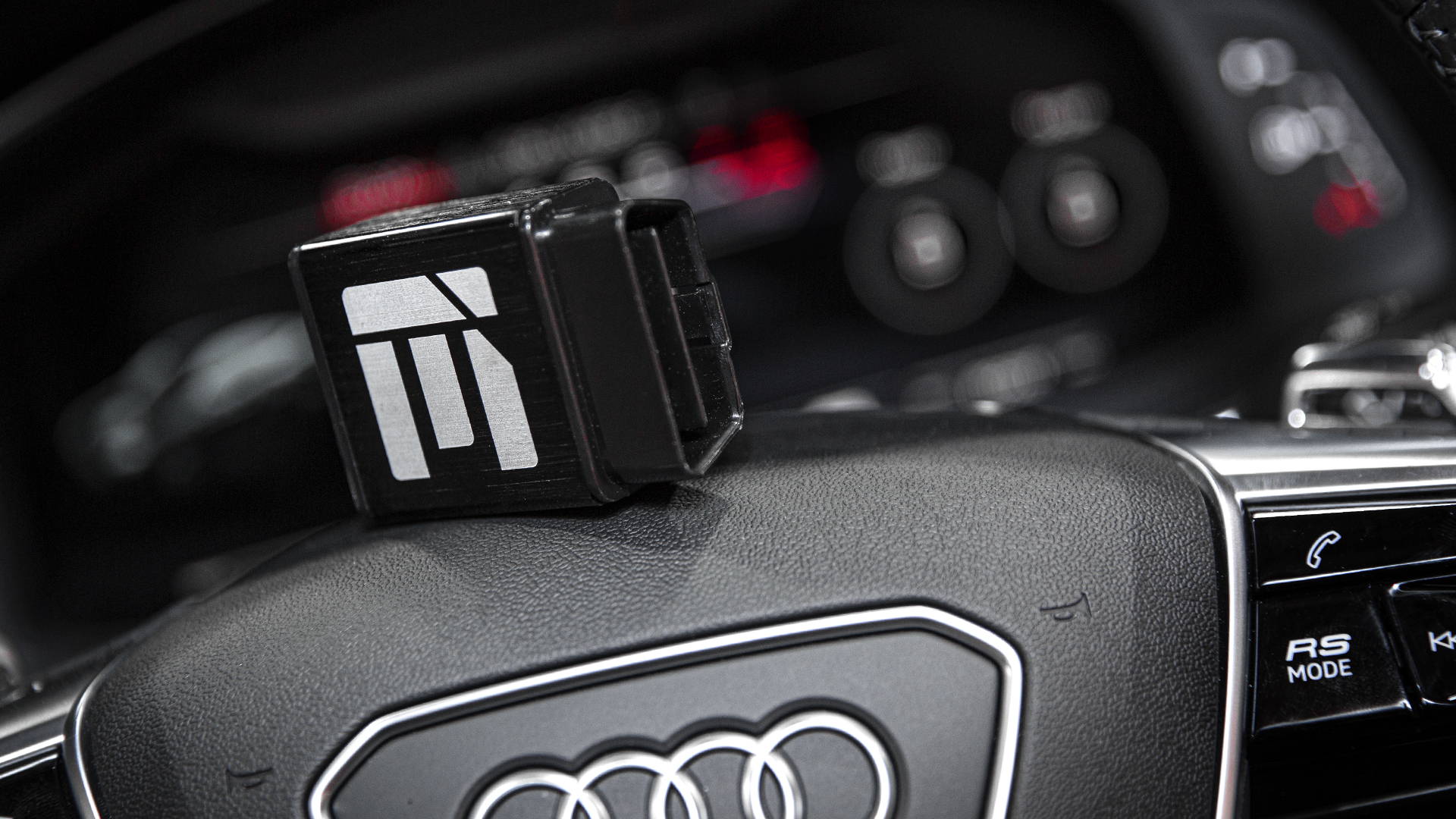 Your IE tune purchase includes multiple fuel options that offer dramatic power increases. Using your IE POWERlink, switch between octanes as often as you like allowing you to run 91/93 pump gas or flash to our race gas 104 or ethanol files for a massive increase in HP & TQ in only minutes.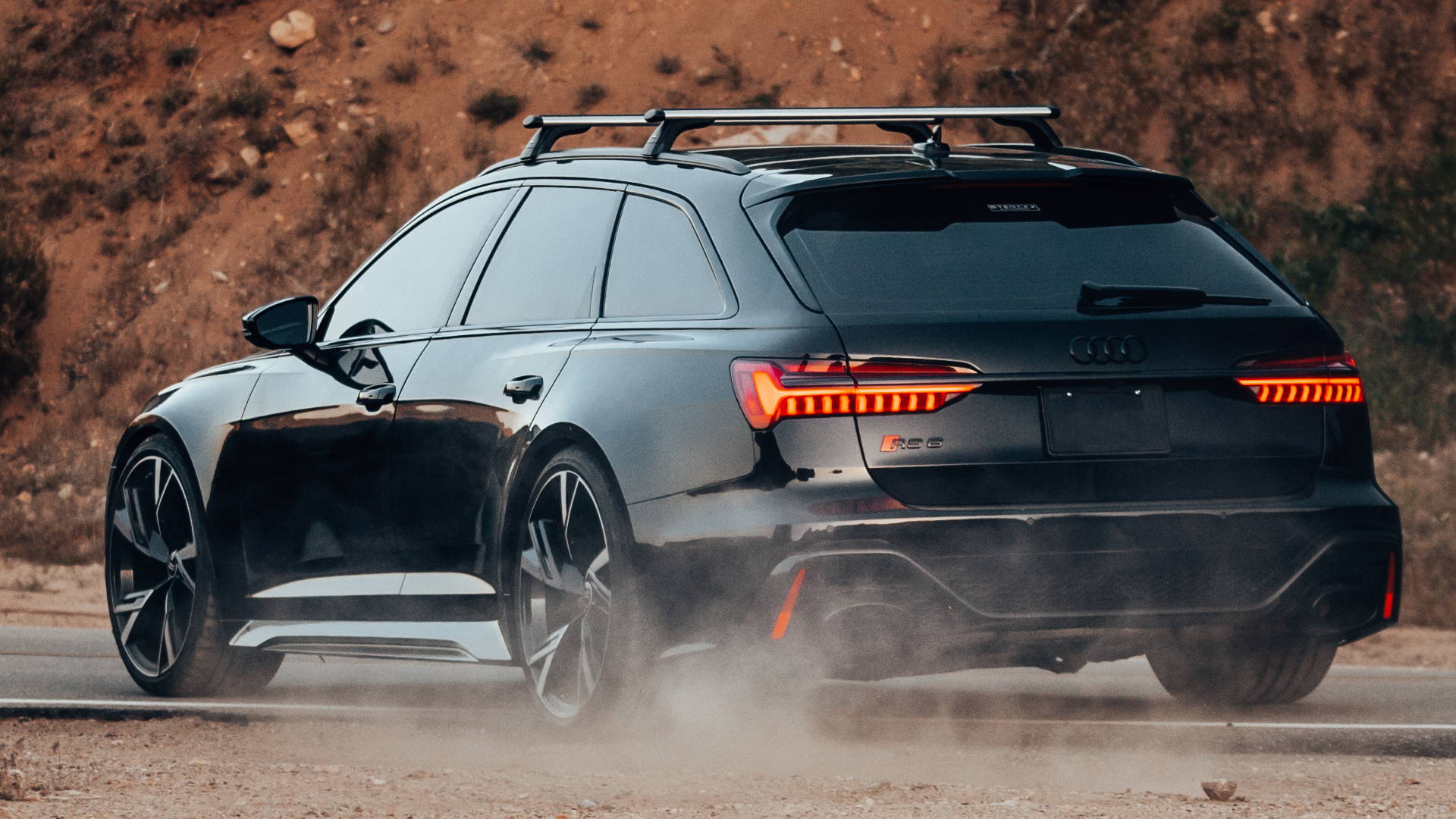 Flashing the E85 fuel map allows easy fill-ups at the pump without mixing ethanol blends. This ethanol calibration delivers a massive increase in power over regular 91/93 pump gas while keeping mid-range power in check with the factory direct injection (DI) system and avoiding lean conditions, misfires, and power loss. E85 offers amazingly fast and consistent power delivery from the pump and is much less expensive than race gas.
Ready to experience an absolute torque monster!? Mixing regular 91/93 pump gas and E85 at a 40% ethanol content (E40) creates a blend that stays within the safe limit of fuel delivery for the factory injectors. This allows the E40 calibration to produce the full torque output available from the twin-turbo V8, resulting in an insane 862ft-lbs of torque that translates to a pull with seat slamming g-forces.

An ethanol content sensor kit is highly recommended when running ethanol blends.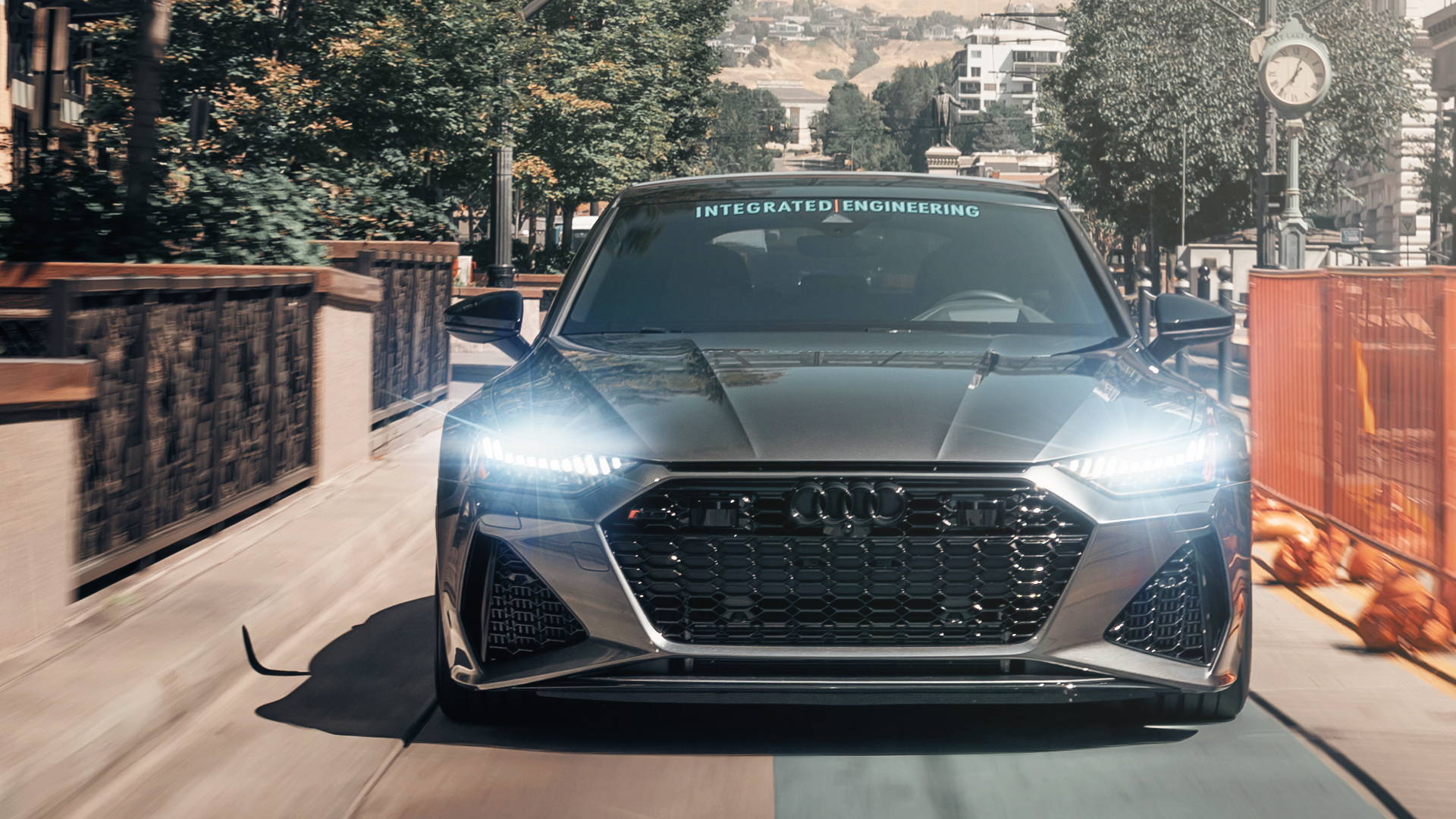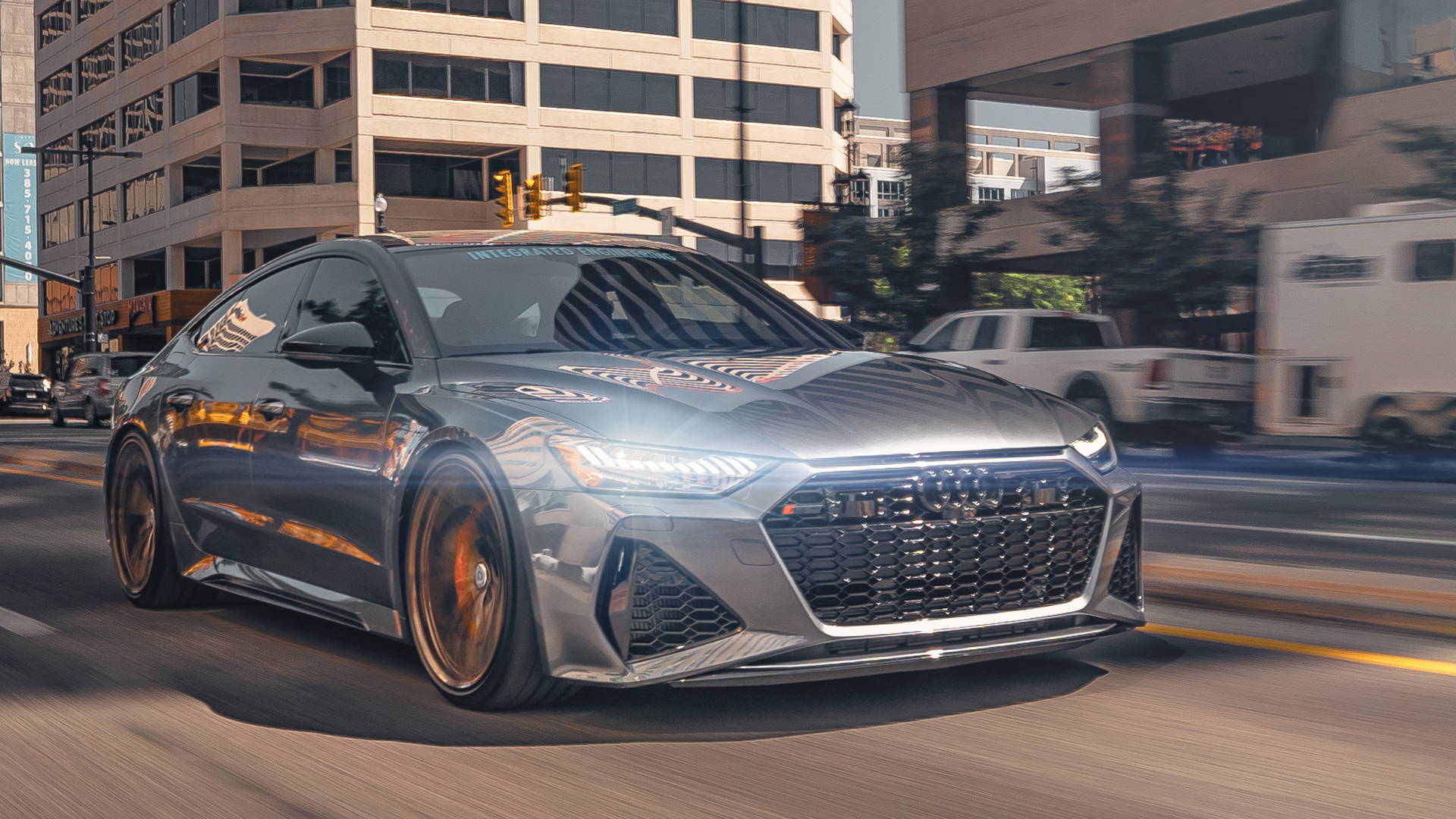 In areas that do not have readily available ethanol or track enthusiasts with accessable race fuel pumps, the included 104-octane race gas file also succeeds in a considerable jump in power over regular pump gas. Sunoco GT260 Plus 104 octane is used to develop this tune and is highly recommended for the best results.
The factory ECU calibration is full of regulations and compromises that limits horsepower/torque and dull the power delivery and throttle feedback. IE calibrators re-tuned the complicated mass flow modeled boost control mapping with advanced strategies to achieve precision boost request targeting that results in unmatched power delivery. The throttle mapping also receives a significant rewrite to deliver a linear and predictable throttle feedback. These refinements result from months and months of fine details that dramatically improves your conneciton to the car with a much sportier and precise feel.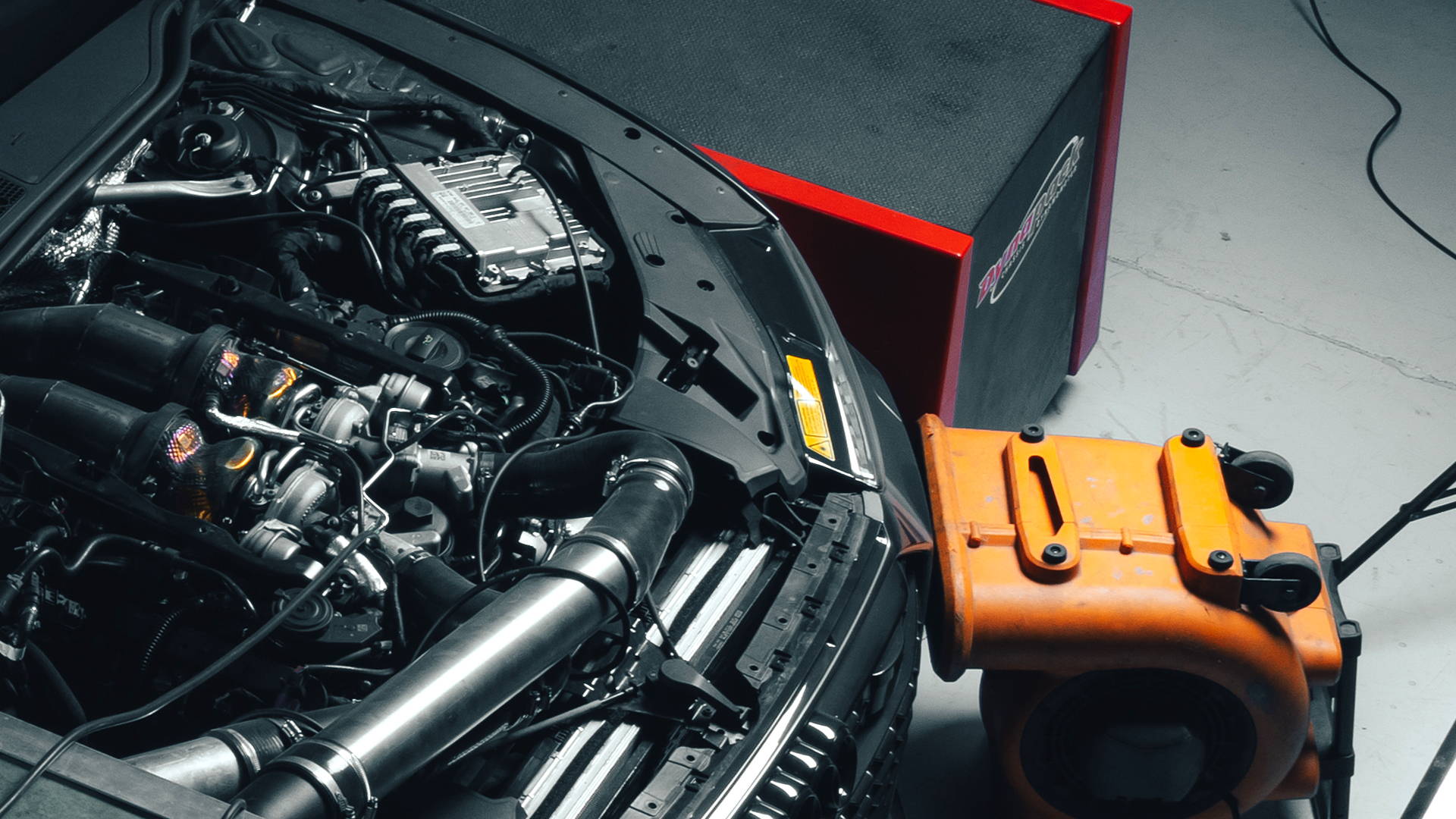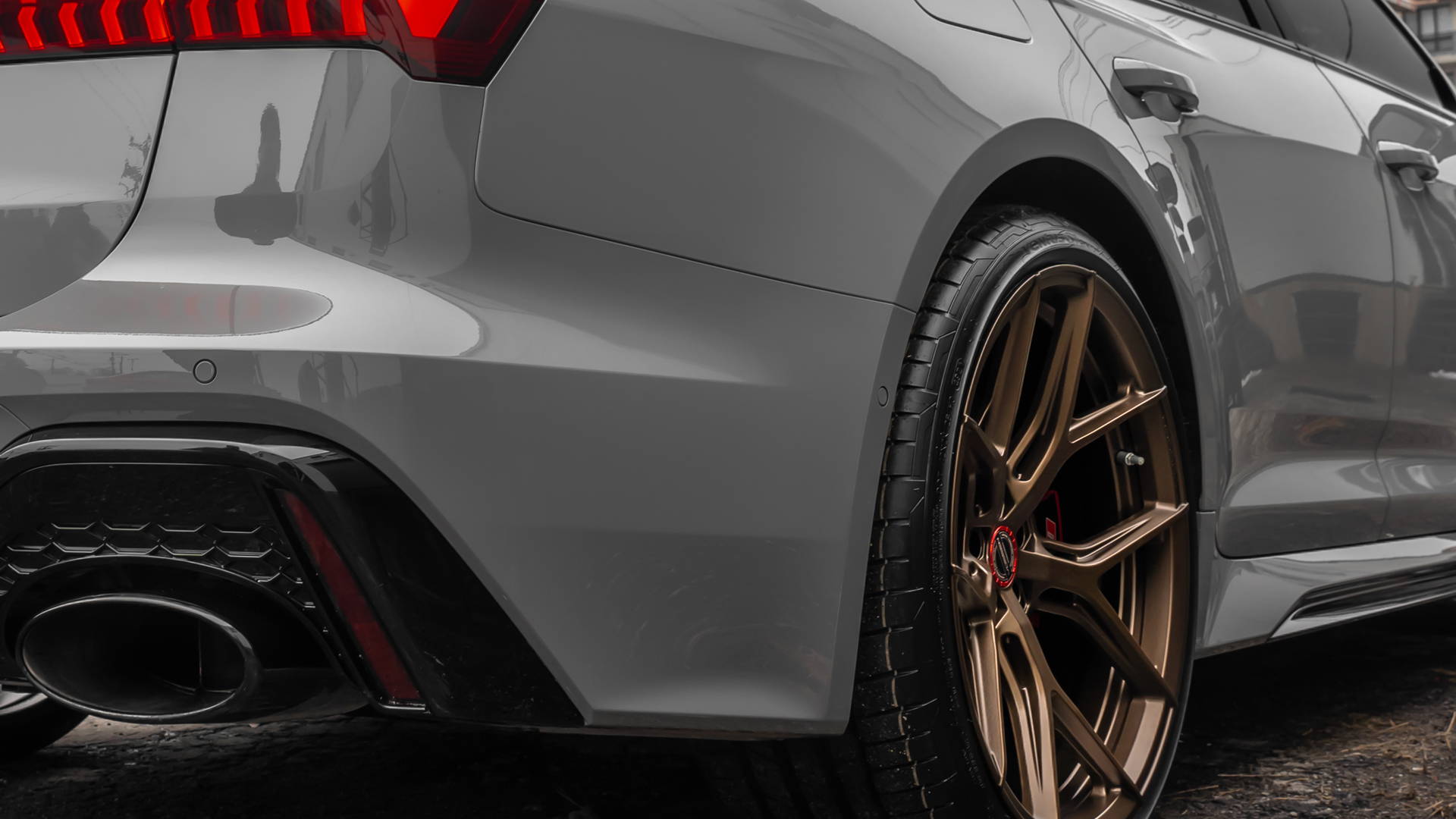 Commonly used in roll racing, Brake Boosting allows you to build extra turbo boost by applying brake pressure while accelerating. Release the brake pressure for a "rolling launch" and leg up on the competition.
Exhaust Gas Temperature (EGT) is the measurement of fuel mixtures exiting the exhaust and is used to determine the health of the fuel/air mixture entering the engine. IE engineers have spent countless hours adjusting boost air/fuel ratio, ignition timing angle, camshaft phasing, intake air temps, and much more to develop the proper EGT adjustments for ultimate engine safety without sacrificing power on all octanes.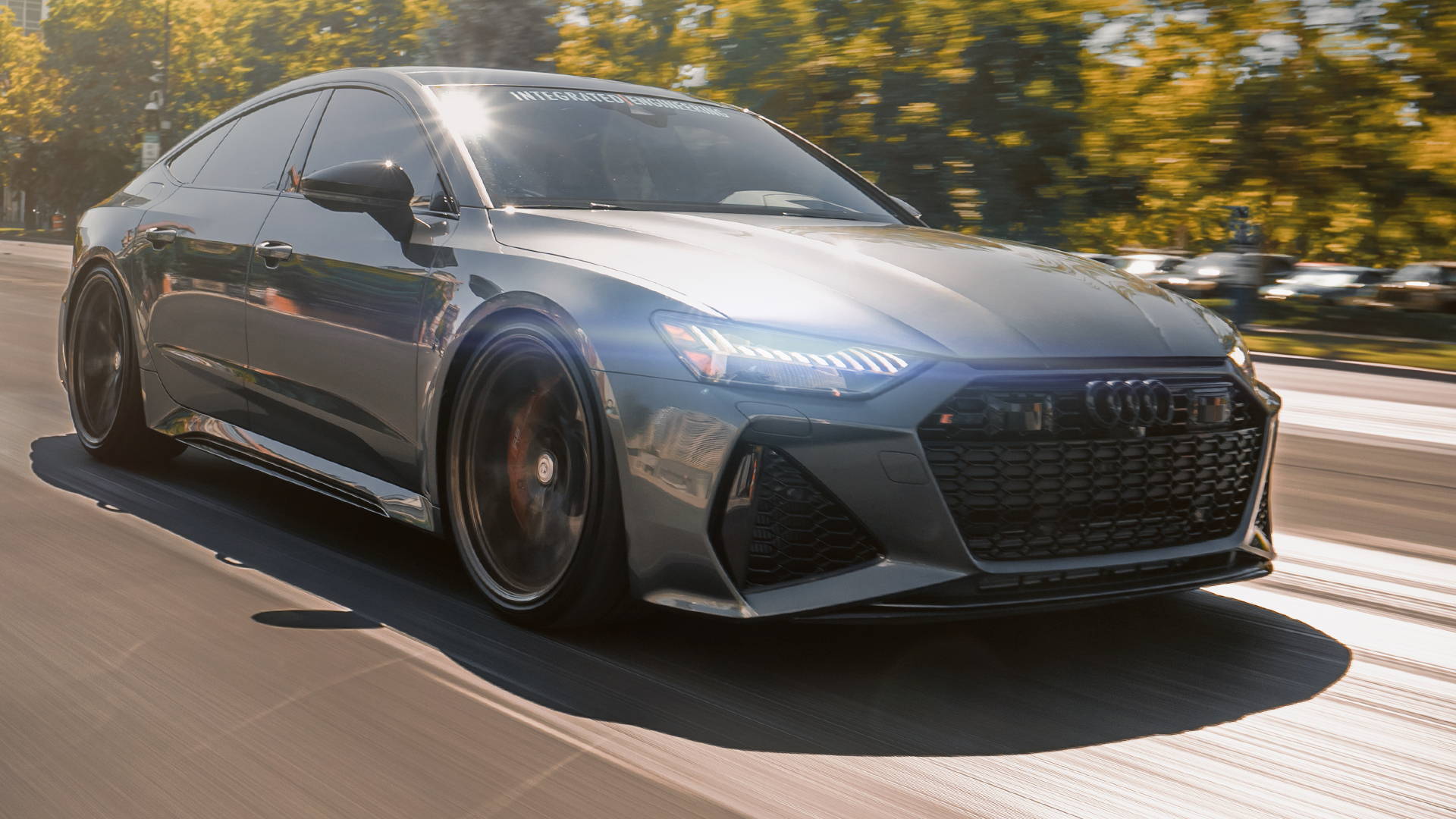 | | |
| --- | --- |
| PART UPGRADE | REQUIREMENT |
| STAGE 1 TCU TUNE (INCLUDED) | |
| | Recommended for the highest power gain |
| | |
| | |
| | |
| | Not Compatible With Stage 1 |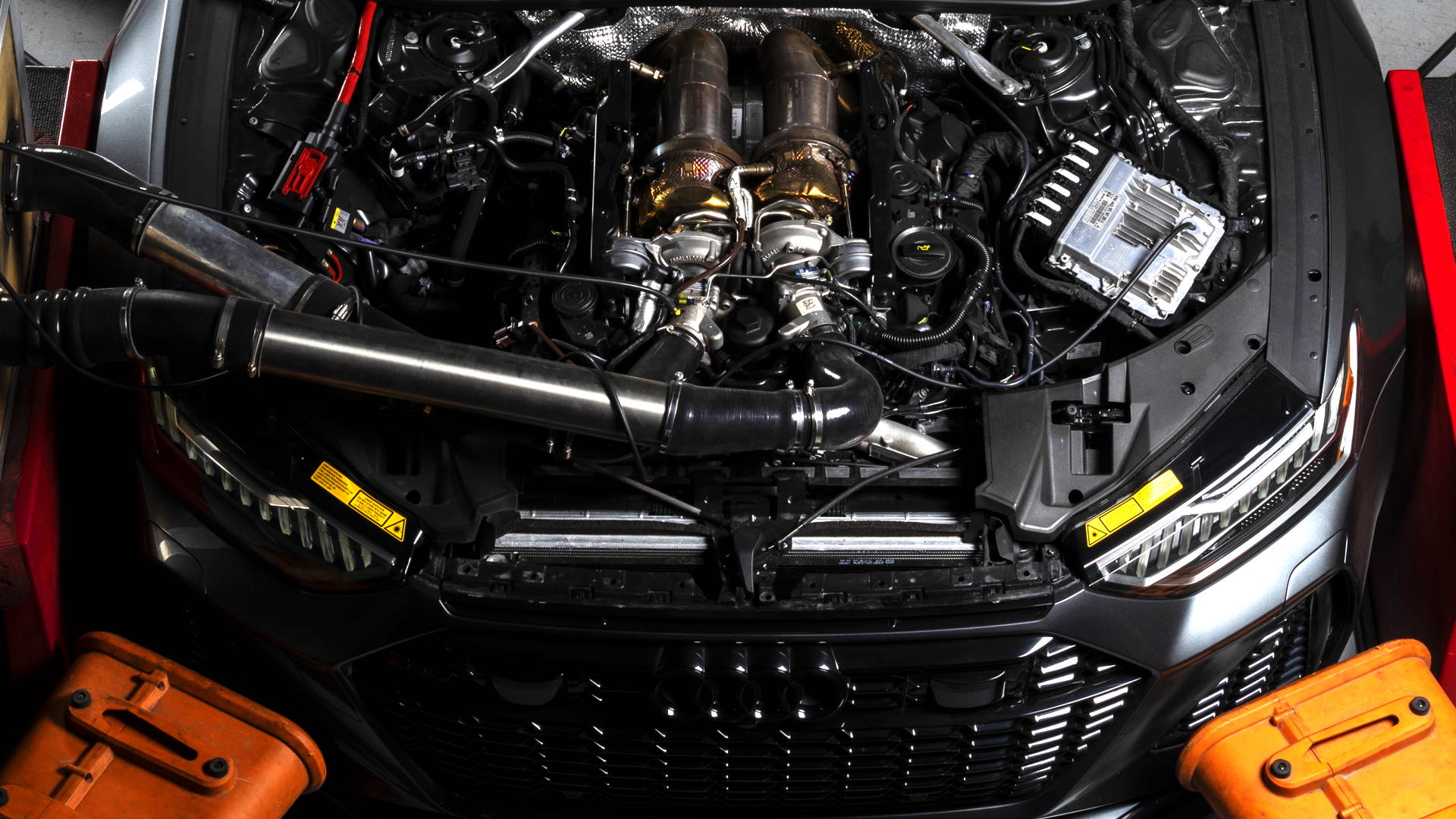 This is not a simple dyno tune. IE's in-house calibration systems were used to reverse-engineer the factory ECU mapping on a professional OEM motorsport level. This grants our calibrators access to every ECU mapping parameter and the ability to add custom programming as necessary. Additional sensors and data collection systems are added as required to completely realign all safety protocols and sensors for the new max-performance ECU tune. Every tune parameter undergoes months of testing on our in-house dyno systems that utilize the world's only Sea Level Generator developed specifically to verify tune operations in any condition. Confidently drive from LA to Pikes Peak with power that will keep you smiling every mile!
North American Region (NAR) = AKI / Rest Of World (ROW) = RON
| | | |
| --- | --- | --- |
| STAGE / FUEL | HORSEPOWER | TORQUE |
| Stock Audi advertised numbers (RS6/RS7) | | |
| Stock IE dyno numbers (RS6/RS7) | | |
| | | |
| | | |
| Stage 1 104 AKI / 108 RON | | |
| | | |
| | | |
Dyno numbers are for reference against stock numbers only. Personal & competitor dyno results will vary depending on fuel quality, local conditions, dyno brand, and correction factors.

Add power to your Audi and experience the game-changing freedom of mobile flashing. The IE POWERlink cable and app connect to your Apple or Android phone, giving you the power to tune your car, change octanes, upgrade stages, perform diagnostics, monitor live gauge data, and more. All from the palm of your hand!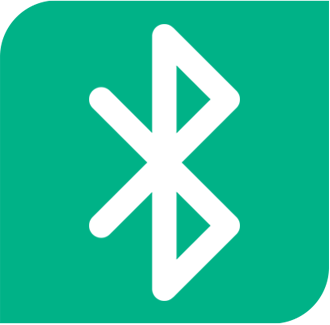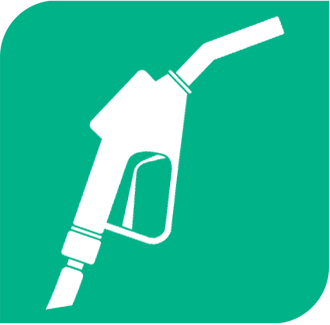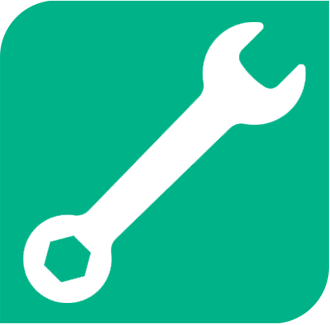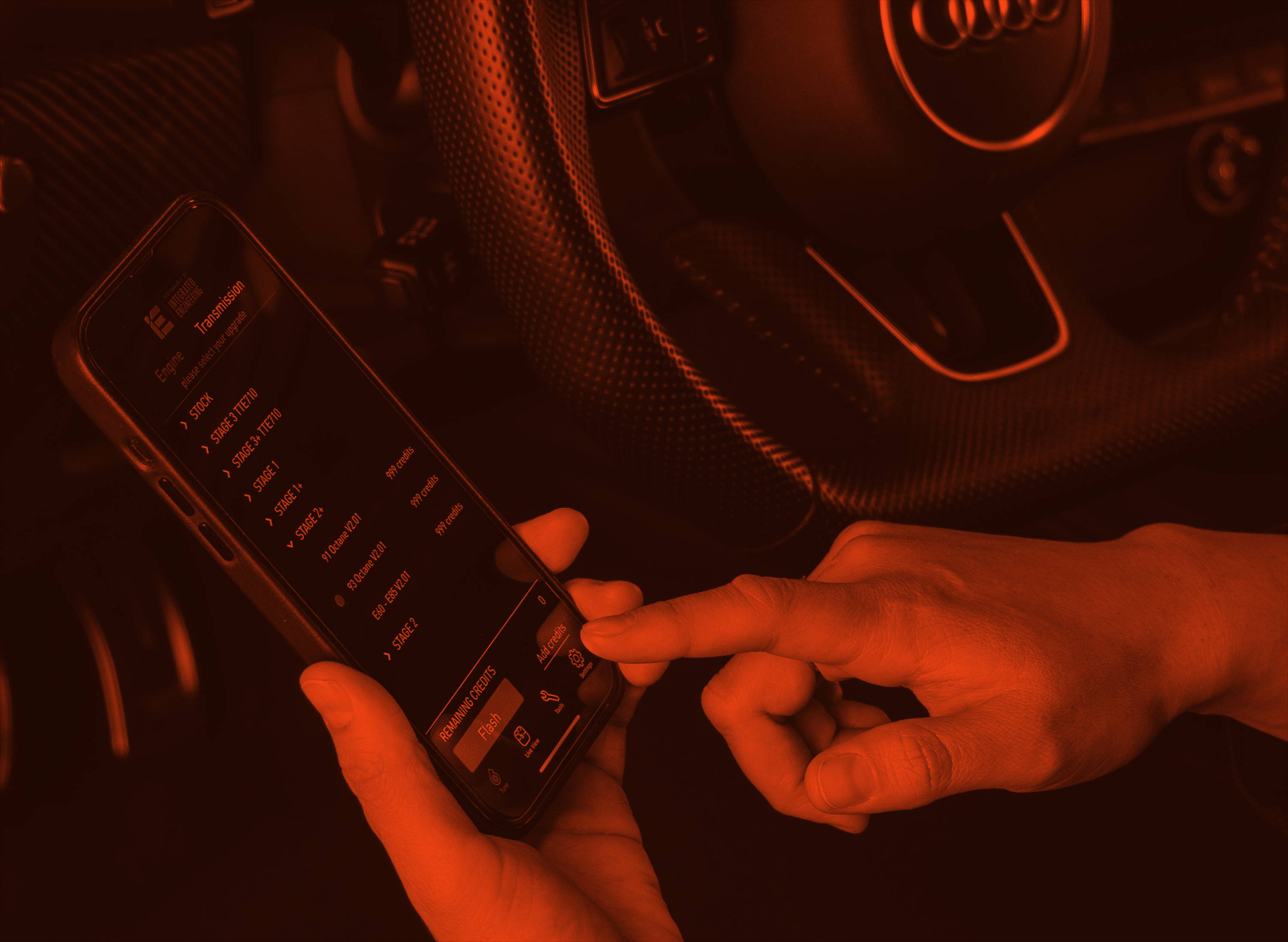 Add power to your Audi and experience the game-changing freedom of mobile flashing. The IE POWERlink cable and app connect to your Apple or Android phone, giving you the power to tune your car, change octanes, upgrade stages, perform diagnostics, monitor live gauge data, and more. All from the palm of your hand!
Add power anytime, anywhere
no laptop, no cord, no hassle.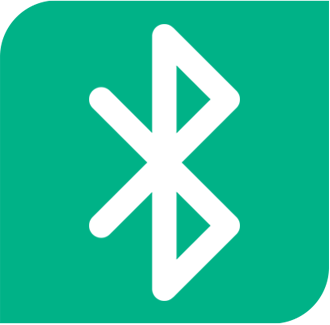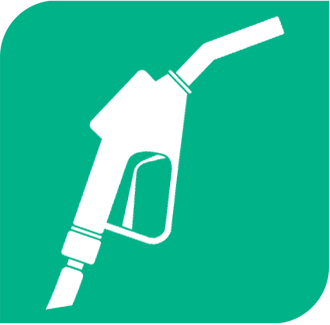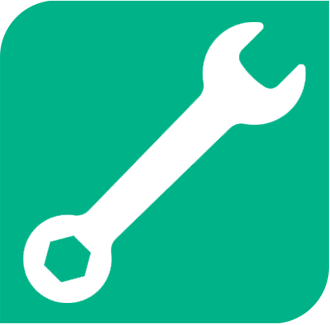 TUNE UPDATES
Your tune purchase entitles you to free updates to any tune revisions, new octanes, standard features, or software updates. In the event the original vehicle manufacturer issues an ECU update, this will also be included to you through IE at no additional charge.
POWERLINK VINS
Have multiple cars in the family or friends that are also ready for an IE Tune? Your POWERlink Flash Tool can be used on up to 5 different vehicle VINs. Tunes sold separately.
TUNE REGISTRATION
Once a tune purchase is applied to your vehicle's ECU, the tune is permanently registered to the vehicle and non-transferable to other vehicles. Tunes can be transferred to a second party in the event of vehicle transfer of ownership only.

REQUIRES V4 IE POWERLINK
The Audi MG1 uses new and updated flashing protocols to read and write the ECU and TCU information. Older V3 IE POWERlinks do not include the required internal hardware need to flash the B9 2.0T calibrations. If you are purchasing credits with an existing IE POWERLINK, please be sure your serial number on the back begins with V4.
| | |
| --- | --- |
| | |
| | |
| | |
| | |
| | |
| | |
| | Gasoline (AKI / RON) & Ethanol (tuned only) |
| AVAILABILITY RESTRICTIONS | NOT compatible with GFI equipped vehicles found in the EU |
| | |
| --- | --- |
| PRODUCT | PRICE |
| | |
| | |
| Stage 1 Transmission TCU Tune | Included with ECU tune purchase |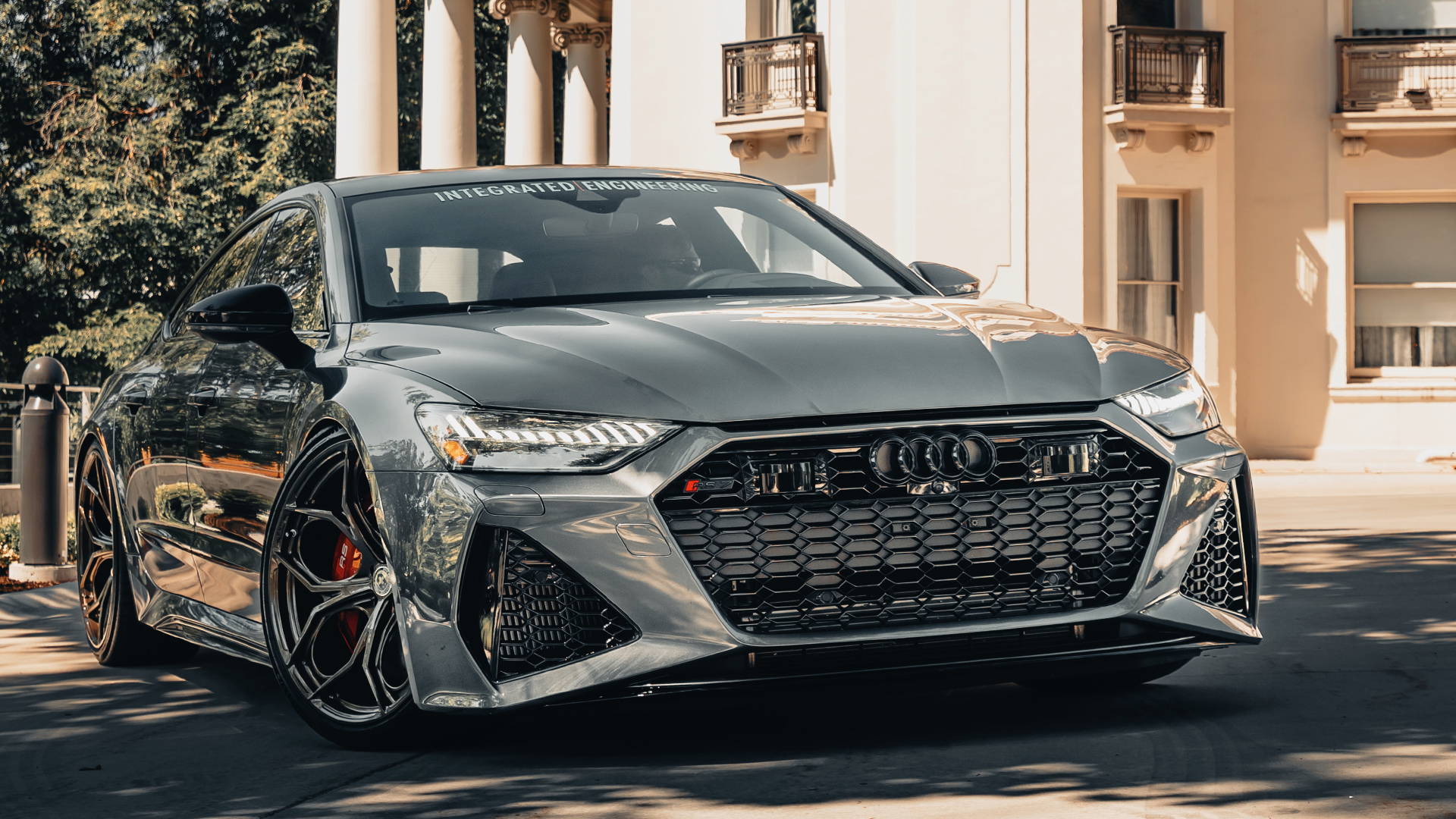 IE's number one goal from purchase to installation is to provide you with the best customer experience in the industry. We want what you want; a simple purchase process, products that exceed expectations, and a brand that's got your back. If at any point you have any questions, need help, or require support with your new tune our educated customer support team and tuning specialists are standing by and happy to help. Purchasing an IE tune not only guarantees a quality product, but that you will always have us in your corner.

Live Fast, Buy Fun
Having some trouble? Don't worry, our team of tuning specialist are here to help. Fill out the form on our Support Page to start a ticket.
" Customer service is second to none!
-Zach
" Earned a customer for life
-Brenton
| | | | |
| --- | --- | --- | --- |
| MAKE | MODEL | YEAR | GENERATION |
| | | | |
| | | | |
| | | | |
| | | | |
| | | | |
| | | | |
Important Note:  Audi is currently implementing new security patches on the ZF8 transmissions that are being mated to the EA825 4.0T engine. These security patches are not specific to any particular model or year of vehicle. These security patches have not been fully cracked by the aftermarket and the cars require additional work for IE's calibrators to flash. If your car has this rare combination, you may experience a brief wait period to flash while our calibrators bypass the security patch.
Not compatible with euro6 particulate emissions ROW (Rest Of World) GPF equipped vehicles.