Audi 3.0T Performance Upgrade Path
AUDI 3.0T S4, S5, A6, A7, Q5, SQ5 UPGRADES
Published by Integrated Engineering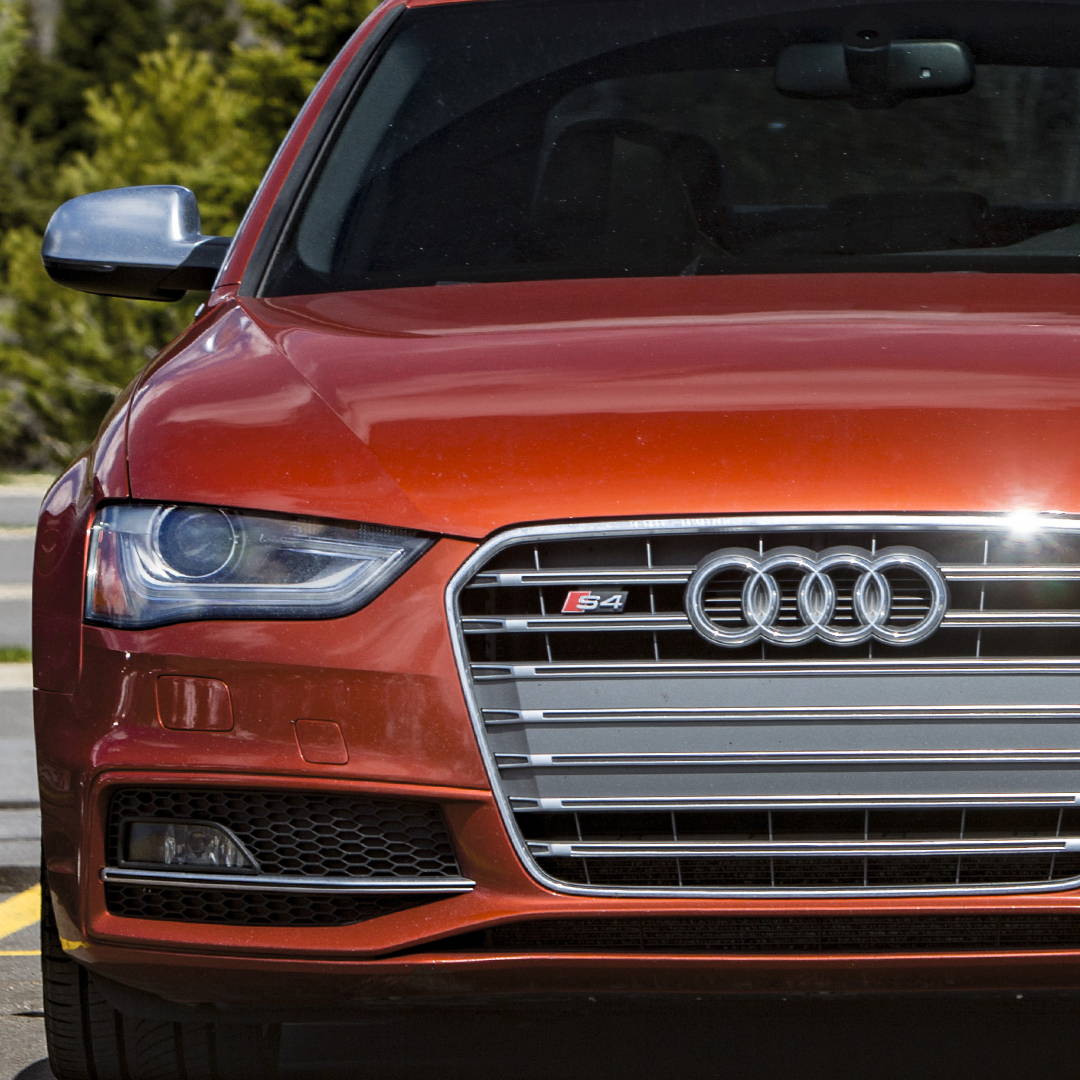 The 3.0T engine found in B8/B8.5 S4, S5, A6, A7, Q5, SQ5 are popular platforms that mesh serious performance potential with a comfortable and luxurious interior. Much of the performance is attributed to the Eaton TVS Supercharger and direct injection fuel delivery.
As you'll read below, the supercharger makes adding horsepower and torque easy when paired with software and hardware upgrades. Alright, let's get started and outline the recommended upgrade path for your B8 3.0T.
Please note - This article is intended as a general overview. For detailed fitment information please see the product page before purchasing.
AUDI 3.0T ENGINE & DSG SOFTWARE
The POWERlink Flash Tool is the device that in conjunction with the IE Flash Wizard Program reprograms the car's ECU. With a battery charger and a windows laptop, you can tune your own car right in your driveway. The flashing procedure is extremely simple and is laid out in a step-by-step wizard. The video below will show you exactly how the flashing procedure works.
IE's stage 1 tune is optimized to function flawlessly with a stock car. Hours of engineering and software refinement ensure stock drive-ability and smoothness while delivering a nice bump in performance. An upgraded intake may still be used with our stage 1 tune.
Recommended Hardware:
I've had Stage 1 tune on my 2014 S4 for almost a month and it has lived up to my expectations. A solid reason to buy it is tune at home in just 20 min or less. It's simple and with new firmware upgrades around, you can simply do it at home. The first thing I noticed is the rev limiter went to 7200 RPM which makes the car sound so much better. Otherwise, the moment it's on an empty road, you have so much more low-end torque. Very responsive to the throttle. The engine pulls hard to redline and I bet it will keep you stuck to your seat. One month later with daily commute, I've got no issues whatsoever. Definitely looking to go stage 2 seeing these reliable results.
— Toyyab Sabri
Stage 2 single pulley requires a smaller/underdrive supercharger pulley that increases the supercharger's RPM resulting in raised boost pressure and airflow. IE Stage 2 Software is then optimized for the increased airflow leading to a significant increase in power over the stage 1 tune. Lastly, don't forget you need the IE Supercharger Pulley Removal Tool in order to swap pullies. Be sure to purchase one or make sure your install shop has one before attempting installation.

Required Hardware:
IE Supercharger Pulley Upgrade
Recommended Hardware
IE DSG Transmission Tune (highly recommended)

Heat Exchanger Upgrade

IE Cold Air Intake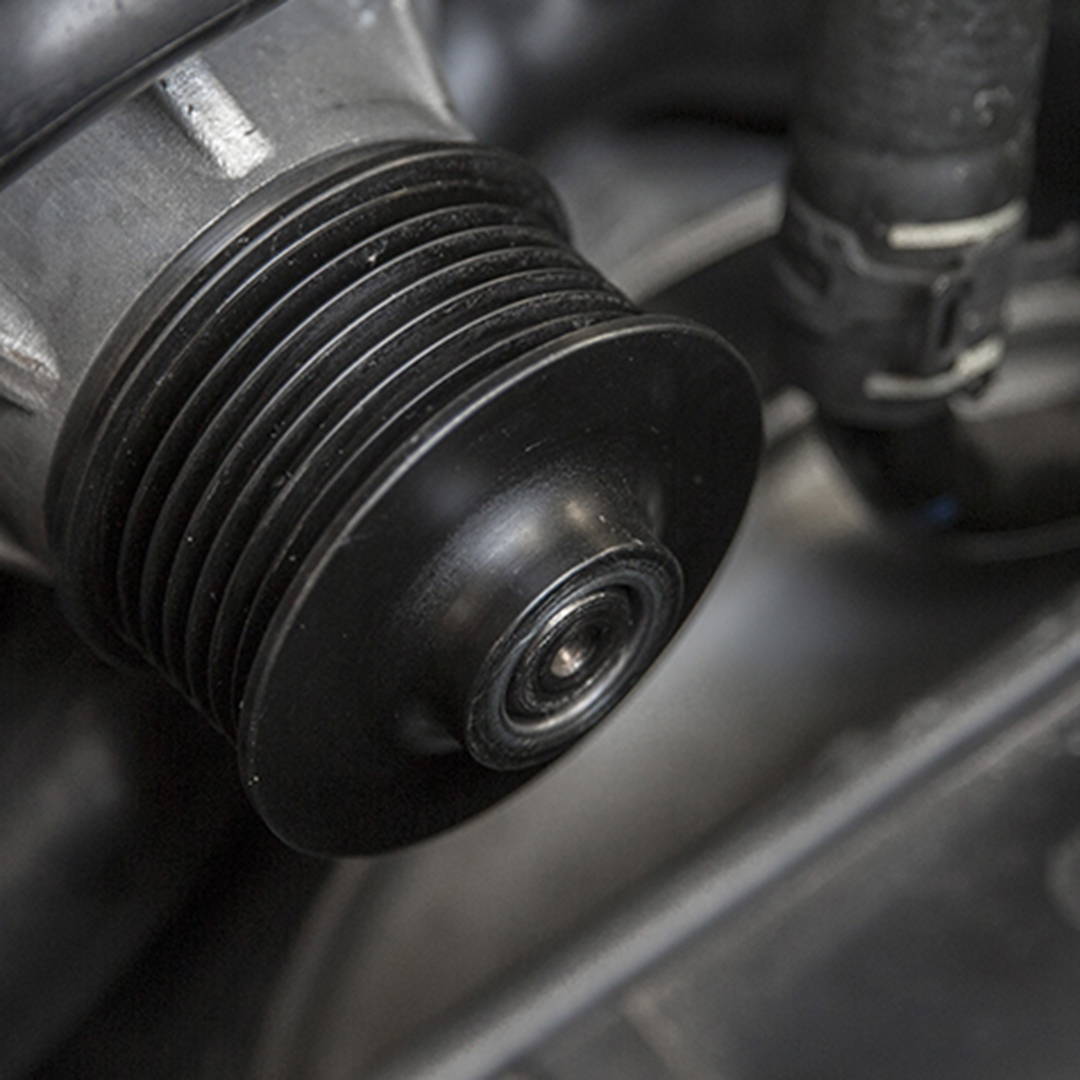 This optional feature makes your 3.0T car sound like a true performance machine. Turning this on will add exhaust pops and bangs when you rev, decelerate, or let off the throttle for gear changes. Included with stage 2 and dual pulley tunes.
Want to take it another step further? Want your 3.0T to be capable of producing 534 HP and 520 TQ? Swapping out the crank pulley with an undersized unit will further increase supercharger airflow. Paired with matching IE Dual Pulley Software results in a more aggressive, yet still reliable, high-performance setup. This is recommended for customers who want to push the limits and may be hitting the strip or the race track. With that said this is still an acceptable setup for street cars and making sure you get to work on time.
Required Hardware:
IE Supercharger Pulley Upgrade

IE Crank Pulley Upgrade

IE DSG Transmission Tune

Heat Exchanger Upgrade
Recommended Hardware: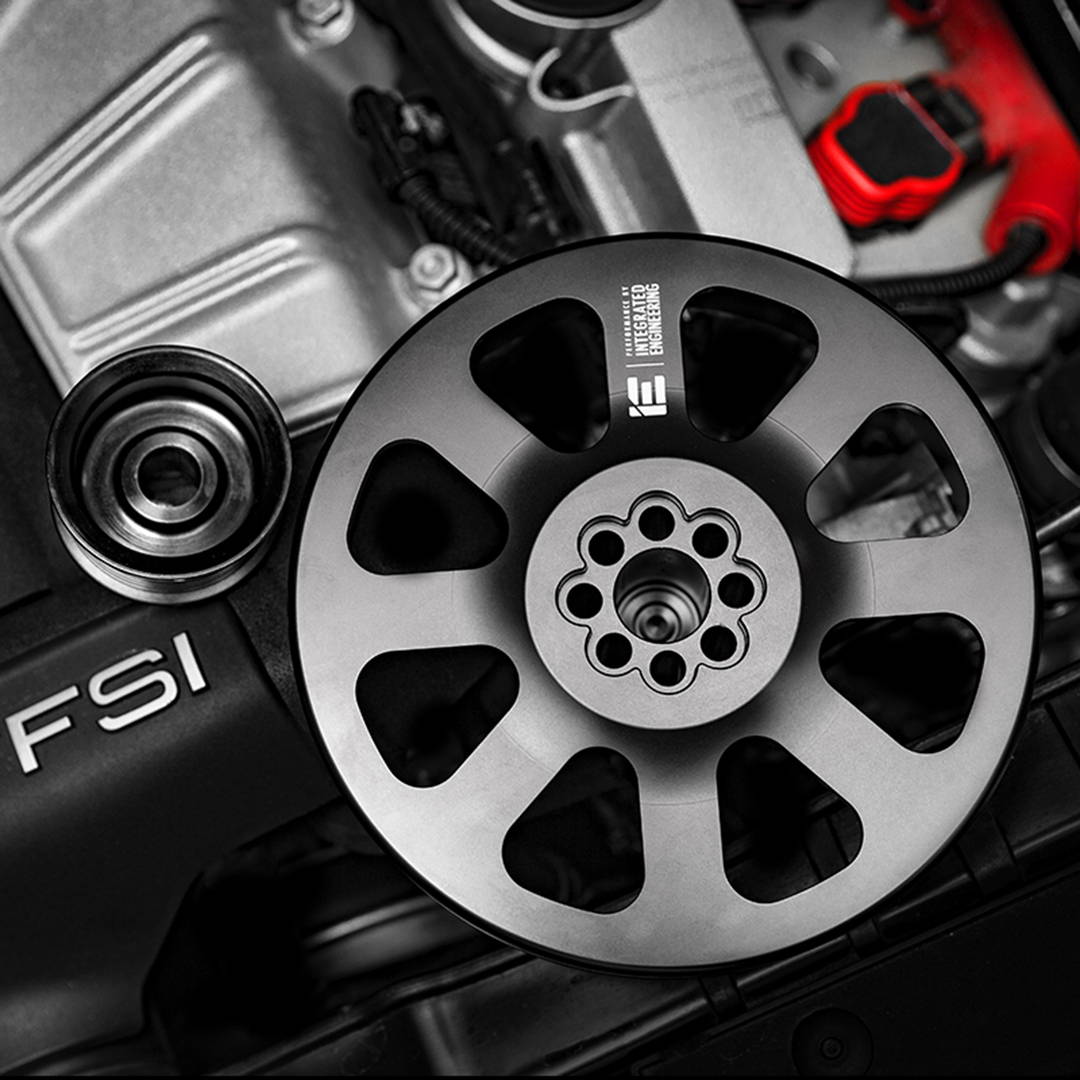 Exhaust Crackle

True Launch Control (

An ECU feature that allows engine load while remaining stationary to build boost resulting in faster launches and faster ¼ mile times)
Fuel Bleed (used to empty the fuel tank when switching fuels)

Fan Cool-down (for drag racing staging)

E40 Blend Fuel (mix of E85 with regular pump 91/93)

This is the most aggressive software upgrade IE offers. This setup will push your 3.0T up to 534 HP and 525 TQ. If you're looking to get down the ¼ mile as fast as possible this software upgrade is for you. Adding the IE Throttle Body Upgrade further increases airflow increases horsepower and torque output. For customers who have already purchased the IE Stage 2 Dual Pulley Tune, the software upgrade is free. Simply purchase the throttle body kit and then install the matching software file. (Requires IE brand intake for install)
Required Hardware:
IE 3.0T Throttle Body Upgrade Kit

IE Supercharger Pulley Upgrade Kit

IE Crank Pulley Upgrade

IE DSG Transmission Tune

Heat Exchanger

IE Cold Air Intake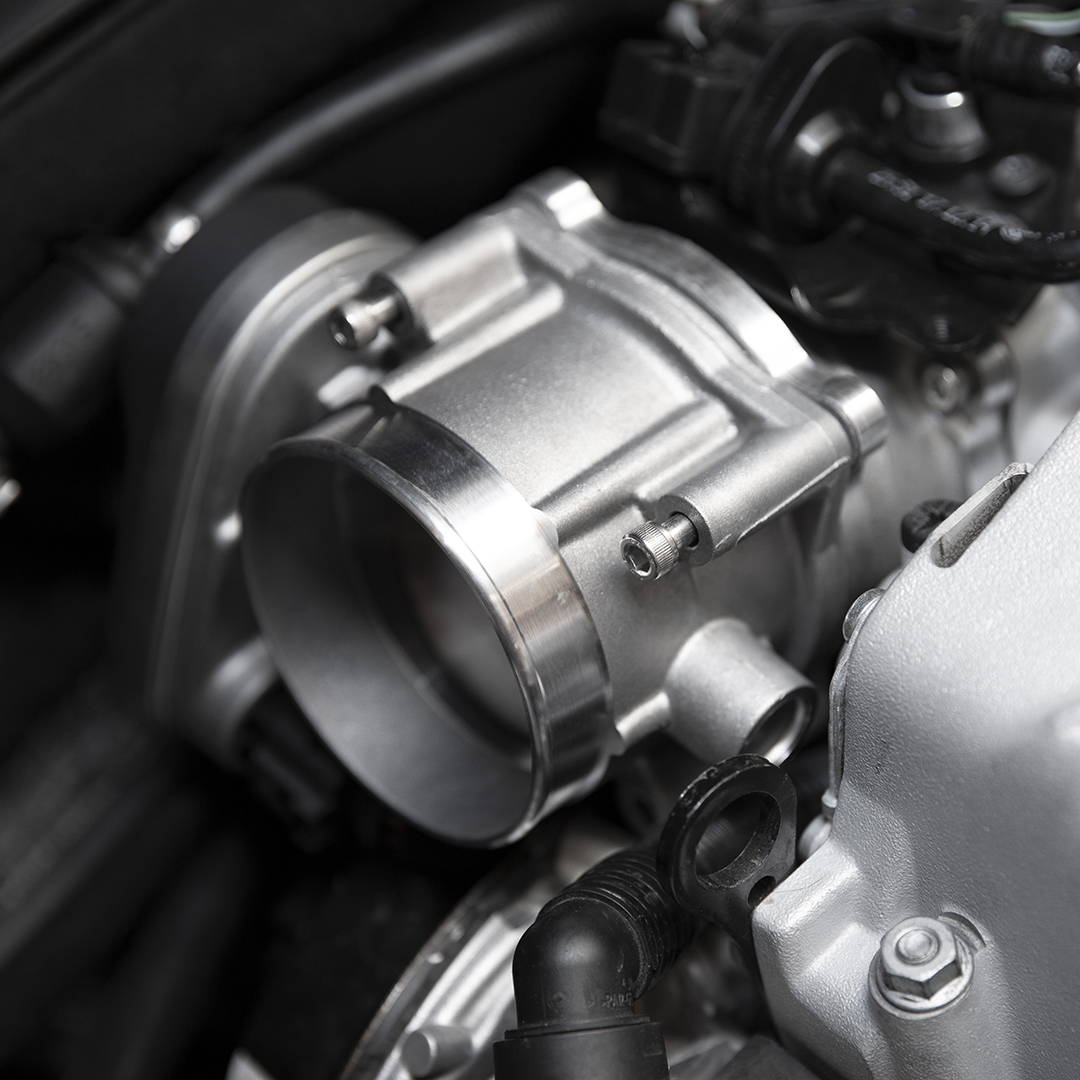 The DL501 S-Tronic found in 2010 -2016 Audi 3.0T S4/S5 vehicles is a great transmission but certainly benefits from performance optimizations. To name a few improvements, the IE DSG Tune increases power, raises the RPM limit, optimizes shift points, and has user-adjustable launch RPM. Horsepower is also increased by lengthening the powerband as a result of the higher shift points at 7200 RPM.
Note - some early B8 DSG transmissions and some replacement Mechatronics units cannot have launch control added to them. Please see the product page for more information. 
HARDWARE UPGRADES FOR AUDI 3.0T
S4 & S5 3.0T COLD AIR INTAKE
Upgrading the stock intake with an IE unit results in substantial power and torque gains, improved throttle response, and unleashes the aggressive sound from the supercharger. Gains of 15-20 horsepower and torque are typical from installing the IE intake. Power and torque gain charts are available on the product page.
OPTIONAL CARBON FIBER LID
The IE Carbon Carbon Fiber Lid adds style and also reduces hot engine bay air from entering the air filter. It also installs in minutes and easily bolts to the heat shield of the intake mentioned above.
The IE 3.0T Supercharger Pulley increases the supercharger RPM by 10%. This is achieved by decreasing the diameter of the pulley to 57.50mm which is one of the most aggressive and powerful on the market. As mentioned in the software section above, this pulley is required for stage 2 and above. Before attempting to install the pulley be sure you or your install shop has the IE Supercharger Pulley Removal Tool.
Pairing the IE 3.0T Crank Pulley with the IE 3.0T Supercharger Pulley increases the supercharger RPM by 26%. The crankshaft pulley cannot be installed by itself and must be paired with the IE 3.0T Supercharger Pulley. Gains realized from adding the supercharger pulley are detailed in the software section above.
The IE 3.0T Throttle Body Kit reduces restriction and increases airflow. This is achieved with a smoother transition out of the throttle body and a larger diameter throttle body. A custom wiring harness is also included in order to make the throttle body play nice with the ECU. Finally, the secret sauce to the kit is the IE Dual Throttle Body Software. The matching software must be installed for the throttle body to function correctly. (Requires IE brand intake for install)
These all-inclusive kits simplify upgrading to IE Stage 2 Dual Pulley. By purchasing one of these kits you will be receiving all the IE hardware and software necessary for the upgrade. The only difference between the two kits is manual transmission cars do not include DSG transmission software. (Requires heat exchanger upgrade, not available from IE)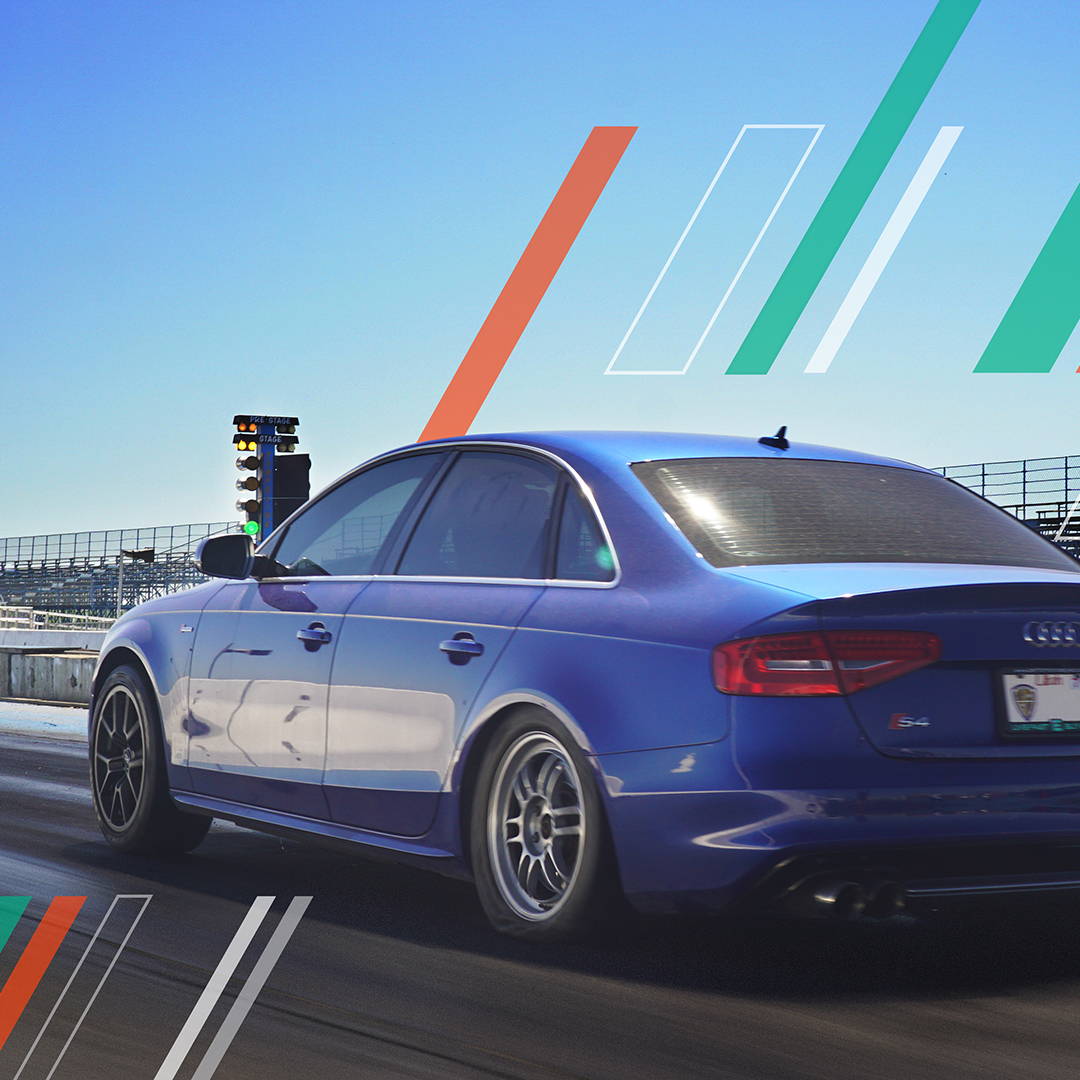 ---